Updated July 28, 2023
Introduction to Digital Marketing Manager Skills
Marketing concepts have undergone a sea change over the past few years, and digital marketing has emerged as a critical channel to reach products and services to customers, cutting across geographical borders. Data and insight analysts, developers, and digital marketers are in high demand, often raising six-figure salaries. The US News and World Report have ranked "marketing manager" as the third highest paying job, behind physician and dentist. But still, the majority of the digital marketing roles in most companies remain vacant.
Why?
Surprising as it may seem, there exists a significant talent gap in digital marketing. Nearly 90% of digital marketing managers suffer a shortage of critical skills. A study by a digital technology company, Grovo, has revealed that a meager 8% of all companies feel strong in the domain of digital marketing. Job seekers wanting to make a mark in this field must have skills to extract competitive mileage.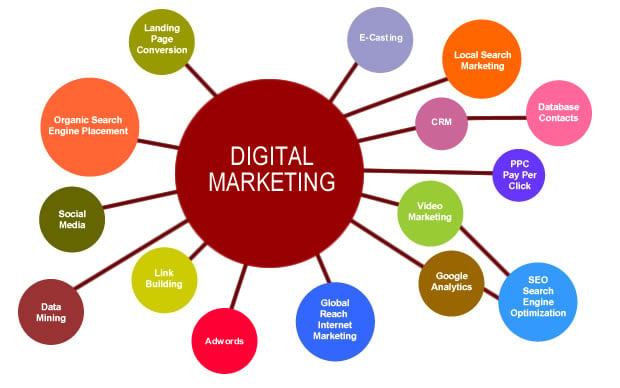 A Digital Marketing Manager Skills is like a music conductor—a large number of instruments, many players, and a vast audience. One has to understand the nuances of emerging web patterns and the way they interact. It's about knowing the operation and interaction of the various digital and social channels and synergies forged. It also raises many questions. How vital should be my email marketing campaign? How different will be my Twitter update from Facebook or Instagram posts? What will be the content marketing strategy to get the most out of SEO?
What does a Digital Marketing Manager do?
Marketing has significantly evolved over the past few decades and has become more complicated. There are now network marketing, print marketing, branding, direct marketing, and a hundred other ways of selling your products and services. A digital marketing manager has to plan and manage digital elements in the organization's marketing plan. Managers are responsible for keeping the digital marketing team focused on achieving the company's long-term and short-term goals. In large companies with more than one marketing division, the digital marketing manager has to coordinate with the print marketing and public relations team to ensure the organization's marketing objectives stay relevant and focused.
1. The fast-changing digital landscape
The biggest challenge that a digital marketing manager has to face is the rapidly changing digital paradigm. Take Facebook, for instance. What budget should you allocate for Facebook advertising ever since the reach of free organic space nosedived? Options within Facebook's advertising model are also rapidly changing. Simply getting your mind around Facebook's ecosystem calls for a dedicated specialist or the services of an external professional.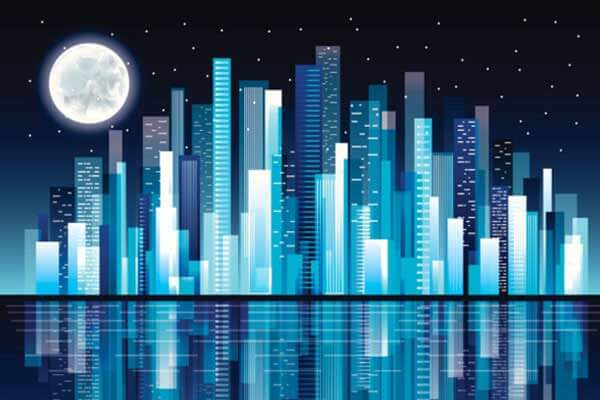 Mobile Marketing has transcended from being an also-ran to a necessity because people today increasingly use their smartphones to interact with promoters and brands. A comprehensive digital marketing strategy can't avoid mobile advertising and social engagement today.
2. Designing a digital marketing strategy
It's a highly complex discipline that requires several skill sets for success. Big companies usually have different search engine optimization (SEO), social media, and online public relations (PR) departments, making digital marketing a complex mix of strategies and tactics. To become a successful digital marketing manager, you must be familiar with each type of online marketing. But many sections of digital marketing overlap. PR, for instance, contributes to SEO. To become a successful digital manager, you have to implement an effective strategy that identifies the tactics essential to attain your company's goals.
What Skills Do Digital Marketing Managers Have?
So what skills digital marketing managers should have to succeed in the fast-changing web and online marketplace? We have listed some of them below.
1. Data Analysis
These days, the term "big data" is often tossed randomly like candies at a birthday party. But that's not enough. It's what you do with that data which is important. That's the job of an analyst, and interestingly, analytical scientists are making their presence felt in the digital marketing domain.
Many digital marketing managers sweat, get paranoid, glaze their eyes, and start to shake uncontrollably hearing about data analysis. In most cases, the team requires a different member from another breed i.e. a numbers man (data analyst). The digital disruption took place fast, and that breed is difficult to find. And that's exactly what digital marketing demands today.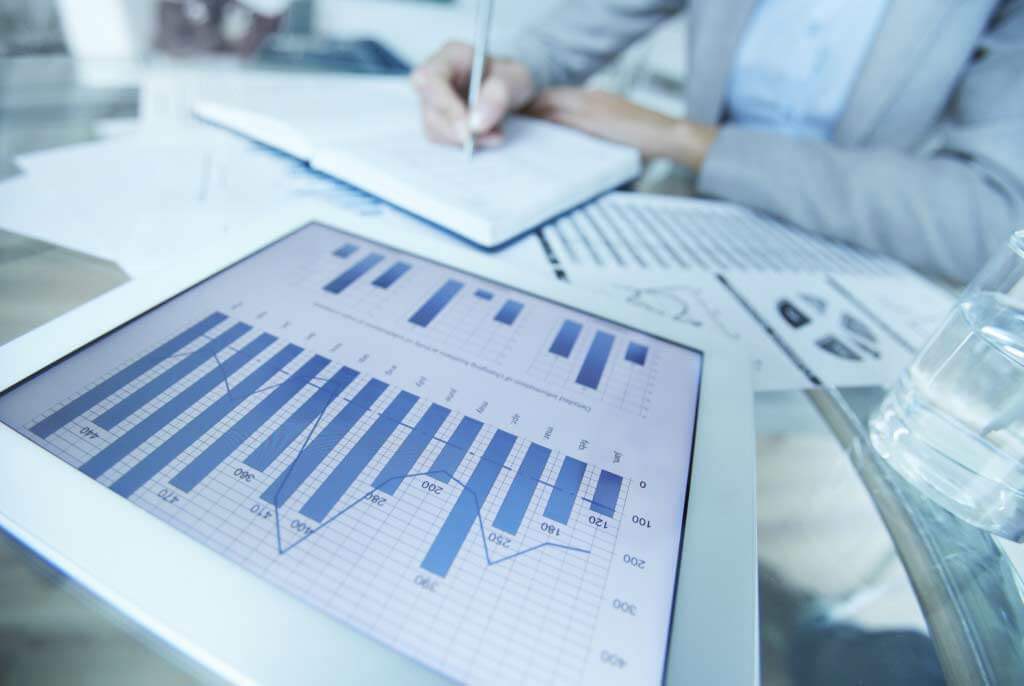 "Marketing madmen" controlling everything In Wall Street is over. Creative digital marketing managers need a fresh partner.
Data warehousing firm Teradata's tools, applied to international airline Qantas' loyalty program, have demonstrated the power of data analysis. The program has 11 million members, generates over $1.2 billion in revenue, and wins around $800 million through awards each year. Qantas, by correctly analyzing its data and optimizing that through insights, has increased its profitability to a whopping $300 million annually.
2. Paid promotion on social media
Free global reach was what the social media platform promised while taking off. Marketers grabbed the opportunity with both hands. Facebook, then, changed that game. But with time, its "likes" gold rush ended. These days you have to pay the Piper who collects data, including yours, and want to resell that to you. Putting matters in perspective, the digital marketing industry has widely predicted that more than $25 billion will be allotted for social media branding and promotion in 2016, and Facebook would pocket the lion's share.
Early cynicism notwithstanding, Facebook marketing can be highly effective if executed properly. Here are some areas on which a digital marketing manager must have a firm grip.
Using Facebook Insights, the analytics tool of the social media network
Using the Power Editor feature properly.
What to do with "Look a like" audiences.
What's oCPM bidding? How can it be done well?
Experimenting and testing creative images.
But that's merely what can be seen at a distance.
3. Email Marketing
It was once restricted as the fastest method of communication. Today, it's also about targeting your niche market and analyzing the bounces, open rate, and conversions. The power of email as a major marketing arsenal is often not properly recognized.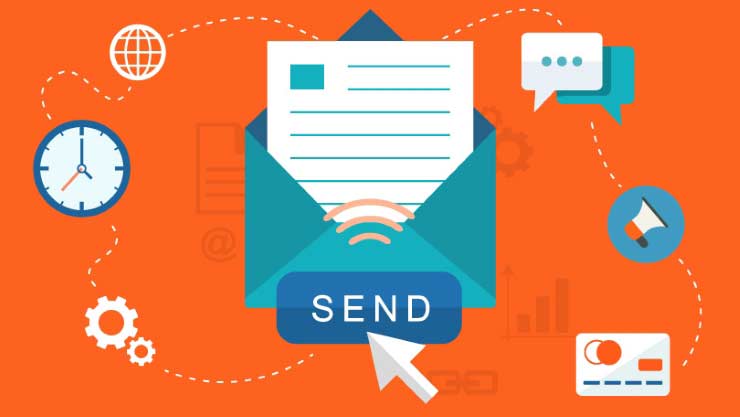 Even the bigger players are not doing well. A New York Times report has recently revealed that though it has a database of over six million email addresses, it has no systematic email marketing system. The list had to be retrieved manually from another system as and when needed.
While social media could be a great brand awareness vehicle for your products and services, your most committed and loyal prospects, advocates, and customers are more than likely to keep in touch through emails. Most high-performing digital marketing campaigns and sales results are generated from email lists.
4. Search engine marketing
This equation has two parts.
One: Optimizing your website, content, and blog for an organic earned search.
Two: Paying for clicks on your website through Google AdWords. Paid search engine marketing is sometimes called SEM.

Paying to rank high up on search engine results takes time, and there's no shortcut in this regard. But never neglect paid rankings, as it ends up driving the maximum share of your traffic to your website over time. It often takes years of regular content creation and tactical activity to top search engine results.
5. Develop skills with tech tools
In the past, Digital Marketing Manager Skills were large for dealing with an advertising agency and devising a brand strategy.
Today, there is a range of free tools that a digital marketing manager can use. These include Tweetdeck, Hootsuite, Buffer, Canva, Twitter Analytics, Facebook Insights, Google Analytics, and many more. Most of these offer paid premium services with advanced functions and features.
Platforms: These include email marketing, digital marketing, and specialist SEM platforms that allow scaling of your marketing efforts. There are several digital marketing platforms available. One of them is Marketing Operations from Teradata. It includes Workflow & Collaboration Manager, Planning & Spend Manager, and Marketing Asset Manager.
Email marketing: There are hundreds of platforms. Some of them are Aweber, Mail Chimp, iContact, and others.
6. Social media marketing
It comprises many moving parts. It's complex, and a digital marketing manager must understand all the social media tools that allow leveraging of efforts, including automation.
7. Content creation
Content is at the core of all digital marketing efforts. You need blog posts, images, free ebooks, infographics, and text content to drive your marketing campaigns.


Photoshop skills: Digital managers have to be good communicators by default. Leading communicators have what it takes to pitch an idea, grab eyeballs, and even keep the most whimsical section of the audience engaged.
Copywriting skills: The irony in building this list is that most will do nothing with it. Not that they never tried. They just overlooked their role in churning out copies. In the days to come, the creative bend of mind of digital managers would play a more significant role. And these hybrid professionals would find themselves at the center of the company's inbound marketing strategy.
Video editing and marketing skills: Video marketing has emerged as the biggest digital marketing trend over the past few years. More than 76% of marketers have reposed faith in video marketing as one of the top areas of branding investments. Facebook, too has allowed posting videos on its timeline. It won't come as a surprise if more and more companies hop on to the video promotion bandwagon in the coming days.
Content management system (CMS): If it's the digital marketing manager's responsibility to develop the content of the company's blog, knowing the ins and outs of a CMS will be of great advantage. It'll be even more effective if the company is actively pursuing guest blogging as a part of its inbound marketing mix.
8. Content marketing
Content is the basis for all marketing activity.  You need blog posts, images, infographics, free ebooks, and the list goes on. If marketed properly, structured content increases engagement and improves SEO and returns.
9. Mobile marketing
The mobile phone explosion and rise of smartphones caught many digital marketing managers unaware. Many companies have websites that are not smartphone-optimized. They also don't have apps that make it easy for customers to engage with the company. This is the age of instant interaction, and the earlier you get onboard, the better for your company.
10. Viral marketing
Services like ViralNova, Upworthy, and Buzzfeed have taken moving fast to a whole new level. But that doesn't mean you have to focus only on getting your campaign viral, but that once in-a-while video, image, or blog post that reaches millions is entirely worth it from the brand awareness angle. You can see how top digital marketers are doing it and introduce similar tactics in your marketing campaigns.
11. Visual marketing
Majority of the marketers are aware of the fact that they can get enhanced sharing by using visuals. This can be properly understood by Facebook posts. Several studies have revealed that visual posts have the potential to attract double traffic over textual posts.
But this tactic is not restricted to Facebook only. Twitter, too allows visuals in its stream. But visuals must appeal to your target audience. It has to be meaningful and understandable to your customers. Images that convey vague ideas can create customer resentment than attract traffic.
Conclusion
It's not about how to become an expert in the above areas. Well, some digital marketing managers will emerge as experts in some of the areas, but the large majority need a working knowledge of these skills to enhance their value. Interest in the subject, aided by the desire to learn, are key trait for anyone who intends to become a highly sought-after digital marketing manager. Even if you're not taught the skills in your management school, you can learn them on the job. But you have to be pretty fast to achieve Digital Marketing Manager Skills.
Recommended Articles
We hope that this EDUCBA information on "Digital Marketing Manager Skills" was beneficial to you. You can view EDUCBA's recommended articles for more information.