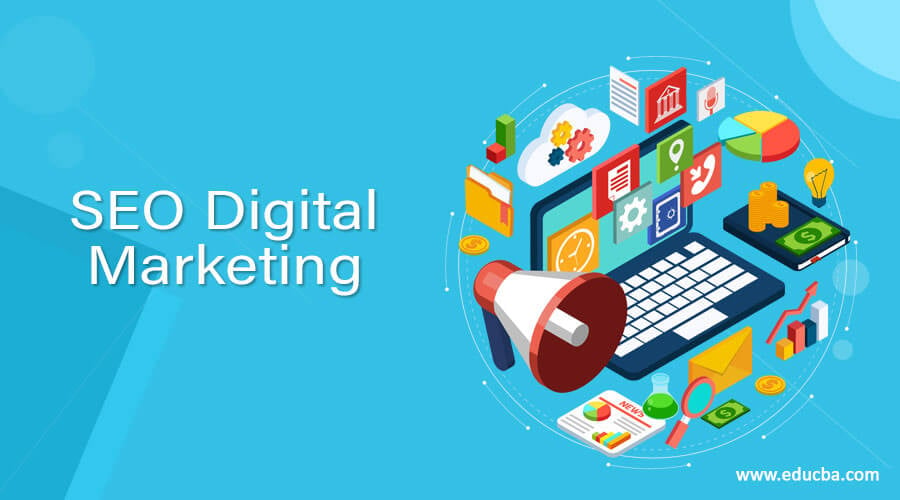 Introduction to SEO Digital Marketing
One of the best ways to direct traffic to your site is through Search Engine Optimization (SEO). But SEO Digital Marketing is not that easy. It's important to understand that gaining rankings on search engines takes time. SEO Digital Marketing should never be underestimated for the power of quality content. Always focus on good quality content publications both on and off your website.
Let us study much more about SEO Digital Marketing in detail:
Over the past few months, search engines have made big changes to its process in an effort to improve search result quality and to reduce black-hat SEO.
Now I can read the questions in your mind. So you think What do all these changes mean for online marketers who use SEO Digital Marketing techniques? Do we need to change the plan completely or stay with the same? Do not worry.
We provide you with an answer to all your questions. Here we have mentioned the top ten myths you need to know to get smarter in SEO Digital Marketing today.
Before we begin with the basics of SEO, just know what is SEO first in a crisp.
SEO is an internet marketing strategy that helps you in obtaining high ranking in the search results page of search engines.
SEO is not a short-term strategy for your business benefits.
SEO is not an add-on, it's built-in
SEO is no replacement for a good product
SEO is data-driven
3 Pillars of SEO
There are three pillars of SEO – Content, Links and Social Media.
1. Content is King
Content marketing is a key element in SEO Digital Marketing. It has become a buzzword among online marketers. Not only people but even search engines are looking for good content.
So, who are you writing for? Who's going to read your content?
Think about all this and be choosy with your keywords.
For example, if you are writing a blog about e-commerce business then choose particular words that define the importance of online buying.
Evergreen content is more important. Some topics and its content expire after a particular time. In such cases, you should always produce new contents and grab the attention of the visitors.
Just plan your content strategy.
What are you going to produce?
How frequently are you going to post the contents?
Whether it is evergreen or time-critical content?
All these questions must be answered while writing content for SEO.
Meta tag descriptions that do not exceed 70 characters are also considered an important element. Your meta tag should contain keywords that will help you in reaching your target audience.
Every page of your site should have a relevant and unique title tag.
Relevant content is nothing but relevant to the keywords you focus to gain rankings.
The bottom line is "Content is King" – the more relevant content you have on your website the higher you will rank on search engines.
2. Earned links
Paid links are no more taken into account by popular search engines like Google. Instead of getting paid link earn links by means of endorsements.
Anchor texts used in online press releases or site contents are treated as unnatural Paid links by Google. What search engines want these days is an external person who says " I am recommending this website or article".
Divert your focus on getting links from sites that are relevant to your business or product or services.
For example, a blog review about your site that links the viewers to your site is considered a legitimately earned link than just a direct link about your site in any other article or site. These are the earned links that are expected by search engines in today's SEO Digital Marketing.
3. Enhance your social status
In a recent survey in 2013, it was discovered that Google + and Google +1 has gained a lot of importance in SEO Digital Marketing.
Contents that are shared on Google + are likely to be indexed more quickly by Google.
Unlike other content on Facebook and Twitter Google + posts are much easier for Google to index as it owns the Google+ network.
If you don't have a Google + page for your business start building your Google+ community soon. It will help to increase traffic to your site.
A business that doesn't actively participate in social media networks will be facing the disadvantages of search engine rankings.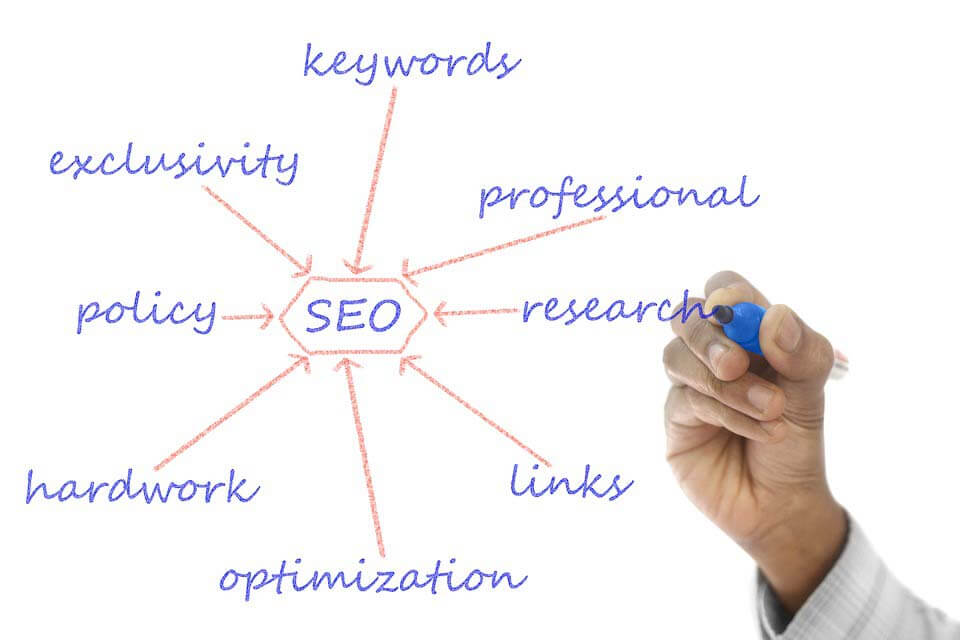 Image source: pixabay.com
4. Make your website load quickly
Search engines focus on delivering quality content to the users. The main component that defines the quality of the site is page load time.
Speed matters, so make sure your site loads quickly whether in computer or mobile.
To make your website load fast follow these simple steps
Avoid using flash
Avoid a lot of overlays and pop-ups
Avoid using more graphics
Implement a content delivery network
Implement new image formats to reduce the size of the images
Eliminate duplicate scripts
Make CSS and Javascript external
Evaluate your plugins
Faster response time is nothing but the time taken by your site to provide the first bit of information to the user. This can lead to better user experience and in turn, increases the lead to your website.
Nothing is for free. You get what you pay for. So spend efficiently to make your site load effectively.
5. Focus less on keyword optimization
Keyword optimization is a part of traditional SEO practice. In these days relying on keyword optimization is a real danger.
If you focus too much on specific keywords and put them in a lot of places on your web pages or website then it will actually lower your site rankings and traffic.
Instead of using a phrase repeatedly in your web pages or website, use a variety of keywords in your content.
When it comes to keyword optimization, less is always more.
6. Fix out technical issues
Google has updated its Panda and Penguin algorithm last year. Due to this update fixing technical issues on a site has become more important than ever in SEO Digital Marketing.
Bad content management system creates duplicate content. Duplicate content in the site will be given only half weight by the search engines. Write unique content for your site.
More the unique content in your site more is its weight by search engines.
Also, fix out all the technical issues in your site whether big or small
7. Structured data
Structured data or HTML tags on your site will improve the display of search results. This is because search engines rely more on structured data or HTML tags.
Structured data helps the search engine to interpret your site content more easily. If a search engine understands your content in a structured way then the search engine can deliver them more accurately to the users.
Structured data is expected to become a key factor for search engine ranking in the near future.
We would suggest you go through the website Schema.org to learn more about structured data.
8. Mobile traffic optimization
Mobile optimization is growing more important these days as the usage of smartphones and tablets has increased among the people.
Mobile phone users have very different behavior than those users who access websites from a desktop or laptop.
The needs of mobile users should be met out with well-designed mobile-optimized versions of websites.
SEO marketers should develop a strong mobile strategy. Lack of mobile optimization will be a great barrier for your search engine rankings.
Few tips to make your mobile site more effective:
Don't create a separate mobile-friendly website
Use responsive design
Keep the design simple
Keep content short and sweet
Optimize images
Use high-resolution images
Font size and button size matters a lot
Use attractive videos on your mobile site
Avoid a bespoke mobile site
Use analytics to decide on the devices to focus
Avoid excessive Java script
Consider the geolocation of the user
9. Combine SEO Digital Marketing with content marketing
SEO Digital Marketing is the best technique to increase your site rankings. But this alone does not help you to land your site on the first page of the search engine.
Always be creative with your SEO Digital Marketing techniques.
Combine the advantages of content marketing with SEO Digital Marketing.
Below are great ideas that will help you combine these two SEO Digital Marketing techniques.
Create content that can be linked with Wikipedia
Create contents based on keyword
Create high-quality content
Keep your content crisp
Include FAQs in your site
Create blogs for getting reviews from the users
Focus on indirect conversation
Create cross-links
By combining content marketing with SEO Digital Marketing you can beat the competition and at the same time developing great content that can attract more visitors to your site.
10. Single Domain name
Avoid creating too many websites on the internet for your business or product. Preferably have one domain name and list all your products and services under it. It is always best to create a brand under a single domain name than having multiple domains.
11. Black hat SEO tactics
Blackhat SEO has become a thing of the past. Search engines have now updated their algorithms to avoid black hat SEO in the trend. Blackhat SEO affects the contents of a site.
12. Conversion rate optimization
Just getting more visitors to your website does not serve the purpose of your business. You must convert your visitors into your customers. SEO can help you do that by understanding your typical visitor in a more efficient way. Ask yourself the following questions
Why did they come to your website?
What do they expect from you?
What is their response to your information?
Answering these questions will help you gain a better understanding of the psychology of the web users. This will help you to improve conversions through online communication in your site.
13.Watch out your competitors
Another main factor that affects your SEO is your competitors. It may be your direct competitors from your industry or indirect competitors who are drawing attention away from your business.
Take a look at your competitors' SEO strategy. See what kind of anchor text they are using in their sites. There are a few sites which will help you to check out this stuff.
For example, Link diagnosis or Open site explorer will help you do this. At the same time ensure that you protect your brand reputation as much as possible.
14. Size of the content matters
Most of the blogs range between 400 to 600 words but the best range for getting the highest ranking is around 1500 words.
Your title tag should be a maximum of 60 to 75 characters.
Avoid articles and conjunctions in your writing. It is a waste of space.
Meta descriptions should be a maximum of around 155 characters and anything more than that will spoil your content.
Make sure that at least 100 words of your content are easily accessible to search engines so that they can understand your page with ease.
15. Branding and Communication
Once you start reading your ideal customers' mind then the brand message and marketing communication become easier. Take the following points into consideration
Are you speaking in your customer's language?
Have you found out the most frequent questions asked by your customers?
Do you have a solution to the major problem faced by your customers?
Knowing the wants of your prospects will help you in offering valuable resources and conducting effective marketing campaigns.
Conclusion
Any business who is planning to engage in SEO Digital Marketing should understand each of these factors very well.
The SEO Digital Marketing technique develops year after year. If you fail to upgrade yourself to these developments then you are at the risk of being ranked poorly in search engines.
Finally to say one thing is more important to carry on SEO Digital Marketing – Trust. This five-letter word will help you gain a better ranking in search engines. SEO Digital Marketing is not like to set it and then let it free. You should keep on working in SEO Digital Marketing.
Now after learning the SEO Digital Marketing basics decide whether to outsource your SEO Digital Marketing to a consultant or do it by yourself.
Recommended Articles
This has been a Guide to SEO Digital Marketing. Here we discuss the basic concept, 3 Pillars of SEO in digital marketing. You can also go through our other suggested articles to learn more –