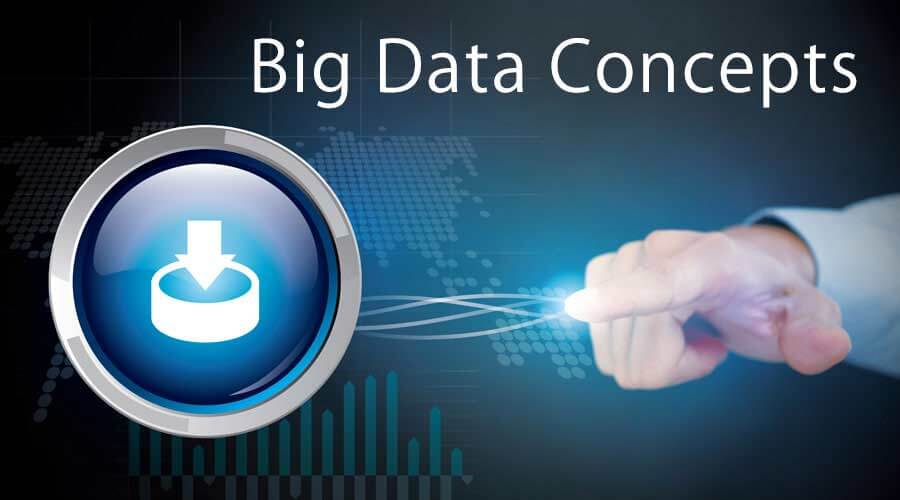 What is Big Data Concepts?
Every organization today has enormous data that keeps on increasing every minute. To manage such data you need advanced technology. Big data analytics is bringing in a new revolution in the field of big data concepts analysis. Big data analyses a large amount of data to get deeper knowledge about the data and find out its hidden patterns and correlations. It will help the business to understand the information in a more better manner. It will help the business to identify the data that is more important to the organization.
Why is big data concepts analytics important?
Big data has been in the major focus since its inception in the business field. Many organizations understand the importance of Big data and use it for their business.
Big data introduction helps the business to identify new business opportunities and to increase their efficiency. This, in turn, will help to increase their profit by gaining a lot of customers. In today's world, Big data concepts are considered more important due to the following reasons
Reduced cost: big data technologies are more cost-effective. And it is the best tool to store huge data at a lower cost. It also helps to identify more efficient ways of doing business.
Quick decision making: With the help of in-memory analytics and the power to analyze new sources of data, Big data helps business to analyze the data and information more quickly than before. Based on learning through analysis, the business can take a smart decision.
New products and features: Through proper analytics, Big data concepts know the customer's needs and satisfaction. So they always deliver what the customers want. Some companies also create new products using big data analytics to satisfy their customers'.
Using big data concepts analytics an organization can increase sales, efficiency, operations, customer service, and risk management.
Big data analytics helps to improve the speed of the business process and reduce the complexity of the operations.
Technologies used in Big Data analytics
There is no single technology that makes Big data analytics. Listed here are few important technologies that play a major role in Big Data
Data Management
Data Mining
Hadoop
In-Memory Analytics
Predictive Analytics
Text Mining
Areas of Application
Most organizations now have Big data concepts. Because they have understood the need to harness the data and derive value from it. Few types of organizations that use this technology are listed below
Travel and Hospitality
Health Care
Government
Retail
Tips for turning Big data to Big Success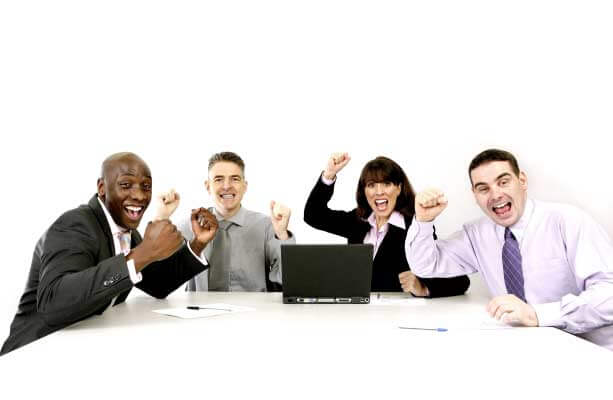 Big data companies are increasing every year and they work out new strategies to reduce operational costs, increase efficiency, and provide customer satisfaction. Many organizations use their data and analysis to make profitable decisions. Big data helps to a greater extent for such a decision-making process. It leverages predictive analysis to make decisions. Even the unstructured amount of data that grows on a daily basis can also be easily analyzed by Big data concepts.
Big data concepts are still challenging. If Big data is not implemented and interpreted correctly in the organization then it will be a great hindrance. An organization has to cross several challenging barriers to use Big data appropriately to make big decisions. Big data challenges act as a negative reaction to Big data research.
Below are few tips mentioned for data analytics companies to turn big data to big success.
1. Ensure you have ample processing power
In Today's business world the amount of data keeps on extrapolating every minute. Before starting with any Big data project you must make sure that a powerful processor is in place. Any Big data research project involves a huge amount of data and to deal with such data it is very important to have a powerful processor. The right processing system is needed for the accurate and timely processing of data. The performance of the processing system needs to be tracked frequently to ensure that it is working properly.
2. Define a definite organizational structure
Organizations can use the big data to their maximum if they have a centralized set up for the analytics team. This will help them to combine business leaders and big data technology to come out with best ideas that other part of the organization can leverage. Organizations who use predictive analysis are proved to have a big success in Big data than other organizations.
3. Blend the Big Data concepts at the right time in the organization
Turning big data into big success is not such an easy thing. It has a lot of big data challenges. Companies must prioritize their needs and work according to that. Big data analytics needs data that is structured. In many companies data is available but it is not complete and organized for the big data analytics to use it directly for analysis.
Only if the big data analytics is used efficiently the organization will be able to find out the problems in the business and operational process. Organizations must blend the data in a proper way to use the predictive analysis effectively.
Time is another important factor that affects the data analysis process. Real-time information is needed to take effective decisions. A data analyst should always spend more time preparing the data for the analysis using the ETL tools. This will help to blend the big data concepts at the right time in the organization.
4. Look for long-term planning
Technologies are changing constantly and organizations need to adapt themselves to the recent technology. In today's world data is becoming larger and it is a great challenge for the business. Organizations need to be equipped to meet the same challenge. Technologies will be better tomorrow than today. So organizations need to maintain flexible business intelligence which will be open to new products, methodologies, and technologies. Plan for the long-term and keep yourself abreast of the changes. If you make any decisions or changes or make any choices, think about the impact of it in the long run and how to deal with it.
5. Start with safe storage
The most important step and foundation for data analytics are implementing a robust storage system. If you want to implement Big Data in your organization then security should be your first priority. Your storage system should meet the present and future requirements of the project. You should select a storage system taking into consideration some factors like current and future data risks, common threats and high level of security. All the process of data analytics like encrypting of data, authentication of store keys or any other activity for that matter should be safe and secure. The storage and security system which you implement should not be too expensive. It should also be able to deal with a large amount of data.
6. Advanced analytics solutions
Data is the most important aspect of any Big data project. But if data is not utilized in a proper way it will not add much value to your Big data project. To use data in an efficient manner then you need to use an advanced data analytics solution. Advanced analytics solutions will help you to gain in-depth knowledge about the data. This will let you make better decisions and gain better results in business. Using an advanced data analytics solution will help you to understand the Big data environment clearly.
7. Engage expert professionals
Finding the right Big data processing talent is a great challenge for most of organizations. Big data is a wide field and a single person cannot master in all the technologies of Big data. First, have a detailed study of your Big data project and then select people who are experts to deal with specific aspects of the project.
The demand for analytical talent is very high whereas the market for analytical talent is very limited. Some companies are now taking steps to recruit expert people in Big data introduction through academic institutions and big data start-ups.
Recruiting the right big data talent is a crucial factor in turning Big data into Big success.
8. Choose the right partner
Every business will not have all the resources and data skill set to invest in Big data without any help from others. In such a case, it is important to partner with someone. You should be very careful in selecting a partner. Big data is not transactional in nature. A good example is Procter and Gamble has partnered with Google to improve its data analytics skills. They help each other to gain knowledge in a mutual understanding.
9. A strong leader to drive the Big data initiatives
Leadership is another important factor to turn Big data into Big Success. Organizations must allocate well-defined roles for big data and analytics. Organizations should have the necessary leadership qualities to make Big data analytics as a part of their business routine. Appointing a strong leader in the Big data concepts field is an important step in an organization to create leadership quality.
10. Don't ignore the natural instincts
Even though you use high-end technology, you should never ignore the natural instincts of detecting flaws and understanding patterns. There are certain visual discovery tools that will help you in getting timely information. Along with such tools you should also use better analytical tricks to analyze different data differently. This is also important because each data requires a different approach.
11. Hadoop and Warehouse
This might sound weird but this combination works great for companies. Data warehouse stores the structured data whereas Hadoop stores all the unstructured data which can analyze in the future and can be used. Hadoop works best at analytic processing. Therefore combining Hadoop with a data warehouse is the best combination to turn Big data concepts into Big success.
12. Find a balance between bottom-up and top-down planning
It is very important to take both approaches into consideration because neither of them can succeed without the other one. Find a common language for communication between business and technology professionals. If not the investment you make in Big data processing is a mere waste.
13. Have a dedicated systematic and structured implementation
Many organizations do not have well-planned criteria for selecting, identifying and choosing Big data processing business cases. Big data techniques and technologies can be started from any part of the organization and at any point. There is no single technology nor a single starting point for Big data processing. The proper roadmap should be created to achieve big success. The roadmap should not only include the goals of the business but it should also tell you what are other technology investments to be made to the data analytics process. Organizations that lack such a systematic approach will not get a big success rate.
14. Know that there is no single Big data research technology
As we have already seen different data needs different approaches and technologies. Hadoop plays an important role to play in Big data but there are much more technologies than Hadoop. The combination of the technologies depends on the needs of the organization as well as the environment of the organization
15. Build-in analytics and Business Intelligence
After you have implemented the storage solution the next step is to implement the needed storage analytics to get a deeper knowledge of the data. Recent business intelligence tools have advanced analytics environment to convert the data into knowledge. This analytics can be improved to monitor competitive intelligence and customer satisfaction. The perfect business intelligence solution combines with Big data processing will help you to unlock new potentials of business and drives more profit to your business
16. Agile and flexible Big data platform
The big data concepts platform which you choose for your business should be flexible. It should be able to adapt to different data management and different analytics scenarios. It should also be able to use advanced techniques like predictive modeling, semantic search, and geospatial analytics.
Conclusion
Organizations have understood that there is great value for Big data. Following all these strategies will help big data analytics companies to ease the process of turning Big data processing into a big success.
Recommended Articles
This has been a guide to Big Data Concepts. Here we discussed the 16 Important and interesting Tips for Big data Concepts. You can also go through our other suggested articles to learn more –