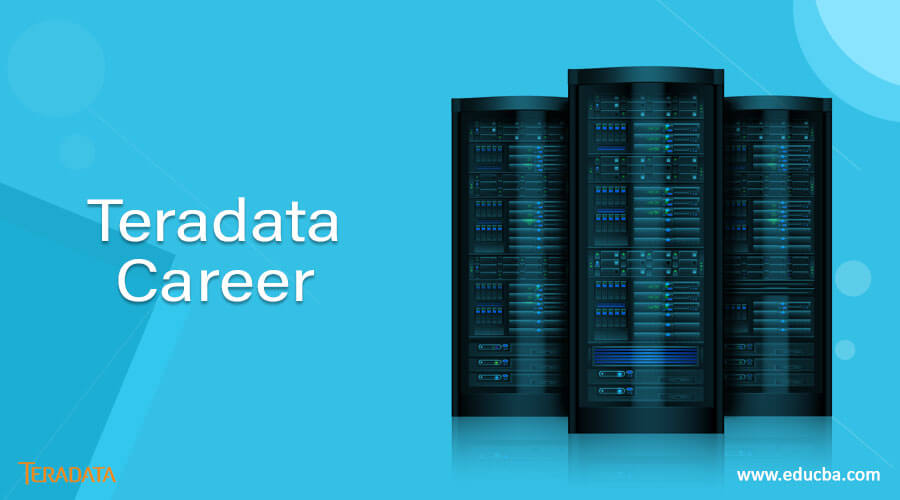 What is Teradata?
It is basically a database that is designed to handle queries. It is a relational database management system for the world's largest commercial databases. Other RDBMS takes enormous time to process and execute the data. But Teradata RDBMS handles a massive amount of data with ease.
The main attraction of is its scalability, parallel processing and high performance. It generates an optimal plan for the query within a few seconds.
Teradata can save upto Teradata bytes in size. The concept of parallelism makes It the industry giant in data warehousing applications.
It is based on shared-nothing architecture.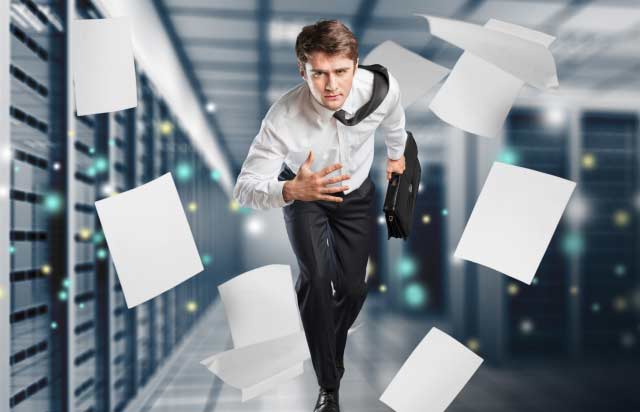 Features of Teradata
Following are some features of Teradata:
1. Faster response
It has the most intelligent optimizer and smartest features to answer to any query dynamically.
2. Saves IT effort and time
It is easy to set up and simple to use. It will save a lot of time for your IT department, letting them concentrate on the business's main goals. Its simple set up, automation processes and intelligent design are more attracted features of the IT people.
3. Analytical Needs
It is ready to solve any type of query and at any time. It deals with complex business trends to customizing web offers. It works with multiple queries at the same time, making it easy for the user to derive at a decision.
4. Manage Data Warehouse at a single click
It contains features that enable faster data warehouse deployment that combines with software controls of memory space, CPU and security. It has a defined data warehouse that quickly responds to changing business requirements. Teradata's Defined Warehouse includes three major sections.
Teradata Workload Management
Teradata Database Secure Zones
Teradata Data Lab
5. the Language choice
You have an option to choose your favourite language, which you think will handle the type of questions at its best. You can select Java, Perl, Ruby, Python, R or any other language script installed in your system to run custom analytics.
6. Structured and Multi Structured Data
It lets you store and analyze structured and multi-structured data in the same database engine. It offers effortless use of all data types within the queries and offers workload management in database analytics and an easy administration process.
7. Security
The database offers a high level of security that can be customised based on your business's need. A few of the security measures are listed below.
User and system-level password controls
Wallet for securing credentials
IP filters
Row and column level security
Full disk encryption
User authorization and authentication
Audit logs
8. Row/Column data storage
Teradata career has an element called Teradata Columnar, which helps in integrating column and row-based tables within its Database. It supports advanced workload management, rich SQL and in database analytics.
9. All types of users
It can be used by all types of users, from business users to application developers. It is best suited for business users because of its features of leading BI and flexible custom written business SQL. It is best for application developers because of its language choice and flexible application architecture.
10. Bi temporal
You will not need any complex SQL condition clauses. Teradata career makes it more simple for you. It offers full bi temporal tables and queries.
Benefits of Teradata career
Automatic data distribution – It automatically distributes even or uniform, or random data.
High scalability
Optimizer – It has a powerful optimizer to perform a lot of operations
Highly flexible
Easy to install, use and maintain
It acts as a single datastore
Low cost of ownership
Bulk load facilities
Full support to GUI
Teradata Career Architecture and Components
The architecture of Teradata RDBMS is designed using shared-nothing architecture.
Teradata Career database system are of two types
SMP (Symmetric Multi-Processing)
MPP (Massively Parallel Processing)
SMP system means a single NODE system that has multiple CPU sharing memory pool. MPP system has two or more NODES connected by a component called BYNET.
Teradata architecture contains the following components:
1. NODE
This is the collection of hardware and software components, and it is the building block of its database system where the processing occurs. Channel system and network system can be integrated with NODE.
2. PE
Parsing Engine (PE) is a component that interprets SQL requests, receives input and transforms the data. The data is transferred through the BYNET to the AMP.
3. PDE
Parallel Database Extension (PDE) runs the operating system on each NODE. It runs Teradata Career Component in parallel.
4. AMP
Access Module Processor (AMP) is a virtual processor designed to manage the database. It sorts, aggregates, and formats data. Each AMP is associated with one virtual disk where there is data stored. It helps to retrieve or update data.
5. System disks
System disks are a part of the NODE that stores data rows. It includes
The activities of the database are stored on the disk arrays.
6. VPROC (Virtual Processor)
VPROC is a combination of one or more software processes in the OS multi-tasking environment. In the windows OS, VPROC is a single software process. The two types of VPROC are AMP and PE.
7. BYNET (Banyan Network)
BYNET is a combination of hardware and software that provides high-performance networking between the NODES. BYNET is a message-passing layer. It helps the NODES to communicate in a faster way. BYNET hardware and software components handle the communication between the VPROCs. The hardware of BYNET includes boards and cables. Software of BYNET includes an interface between PDE and BYNET hardware.
The important features of BYNET include
Fault Tolerance
Load Balances
High Scalability
Teradata Career Data Warehouse System Components
Following are the components:
1. Teradata Database Server
Its Database Server manages a large number of data. It helps in scalability and ensures the integrity of the data.
The database has a number of modules which are mentioned below
Teradata Database Window – Has control over the operation of Teradata Career Database
Teradata Gateway – Controls communications, client messages and encryption
Parallel Data Extensions – Enables parallel processing in the Database
Teradata Database Management Software – This includes Parsing Engine, Access Module Processor and the File System
2. Teradata Tools and Utilities (TTU)
The important Teradata Career client tools are listed below
Teradata SQL Assistant – This is a graphical tool that helps database development and administration process easy
Basic Teradata Query (BTEQ) – Is a batch query processing facility
Loading tools – Helps in loading and unloading applications like TPump, FastExport, Parallel Transporter and others
ODBC driver – This is used to access the database from other tools and environments.
OLE DB – Is an interface for manipulating data
Administrator – This is a database administration interface.
CLIv2 (Call Level Interface) – This is an interface between the applications and Teradata Gateway.
Teradata Manager – This is a set of graphical database management and control tools.
Performance Monitor – Used for monitoring database sessions, resources usage and performance statistics
Visual Explain – Graphical presentation of SQL scripts
Index Wizard – Increase the index's performance
Statistics Wizard – Generates statistics automatically.
Teradata Archive and Recovery (ARC) – Provides tape archive and recovery process.
Meta Data Services – Metadata Management System that includes Metadata respiratory, MDS engine, Metamodels, Teradata Metasurf
Warehouse Builder (WB) – Executes multiple instances of extract, transform and load processes in the Teradata environment.
3. Teradata Resources
Below listed are few resources:
Teradata MultiLoad Guide
Teradata TPump Tutorial
Teradata Presentation
Teradata Express Edition
Teradata Meta Data Services (MDS)
Teradata Enterprise Data Warehouse
Teradata Tutorial
Teradata String Operations
Date and Time Manipulation in Teradata
Select Queries In Teradata SQL
Becoming a Teradata Professional
If you are a Teradata developer or undergone training in It and looking for a job, this section will help you answer your thoughts and questions about your career.
You will know what it means to be a Teradata Professional or Analytics Professional.
The first thing you should know is that Data Analytics is a broader term, and it includes many names under it. There are a lot of things an analytics professional can do. There are several names given for such professionals like Statistician, Analyst, Data miner and others.
Teradata usually includes exploring data to get a deeper insight using various sophisticated techniques. Teradata professional exist under many titles, but all share some core skills and traits. For example, they will be from different educational background, but still, everyone will know to code in languages like Python, SQL and others. The difference is that some might know only 2 languages while some might know more than two.
Teradata analysts should have a unique and raw talent profile. They should be dominated by creativity and curiosity. These qualities are prioritized when people are filling up jobs for data analytics. These qualities will help one to understand newer technologies better.
As we see, more and more business intelligence solutions are coming up with advanced techniques. So it would help if you were adaptable to this environment to become the right Teradata professional.
The distance between the old and new, structured and unstructured data is now breaking down. You should be creative and more flexible with the developments to make the workflow seamless.
Keep all this in mind as you go ahead.
Career Path in Teradata
Is there a career path?
Yes, definitely there is
Teradata is a company as well as it offers a product in the same name.
It is not a simple database. It is used in many top-rated companies where huge data need to be stored. World's biggest database systems use Teradata.
Only a few top-rated companies use it in India, so the job opportunities are a little less. But it is likely to increase in the future. So definitely, Teradata has a better scope.
Particularly if you are into Data Warehousing, then it is the best choice for your career. Teradata warehousing also lets you work from home.
Whether you are technically fit or not depends on you.
It would help if you had a deeper understanding of the process and systems. Understanding the data more deeply will make you a better developer in the long term.
You should also continuously update yourself on recent technologies. There are few certificate courses available in it, and if you learn them, then you will have a high demand in the market.
Teradata is a rare skill, so you can definitely demand a salary from companies.
Teradata Developer
The roles and responsibilities of a Teradata developer are as follows
Maintaining all DBA functions
Performance tuning which includes collecting statistics and analyzing it
Create and manage various user accounts
Move databases between machines
Upgrade and install patchsets
Work with data warehousing and data mart
Create and manage partitions
Perform database health checks using its Manager
Provide new and high-quality solutions to clients
Install its drivers
Use its Administrator and Manager tools to monitor and control the system.
Use fastexport and fastload utilities to refresh the data
Load data from various sources and legacy systems into Teradata production and development warehouse using certain tools
Analyze and improve query performance using Teradata Explain and Visual Explain
Create and modify MULTI LOADS for Informatica using UNIX
Load data into IDW
Work as an On-site Teradata Lead DBA
Act as a bridge between the offshore and on-site Teradata teams
Conclusion
Thus It helps many businesses to achieve their objectives with ease. I hope this article would have helped you to know about your career in Teradata.
Recommended Articles