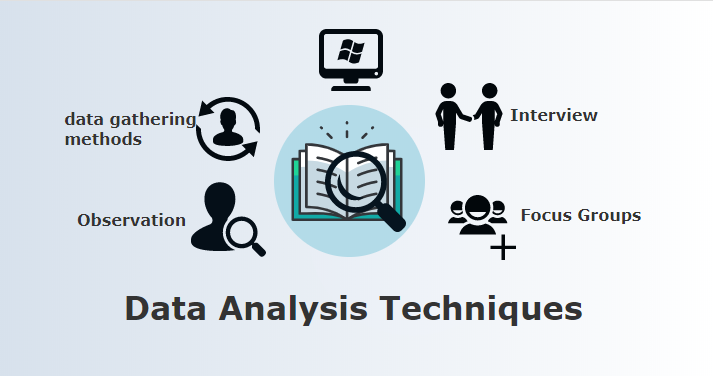 Overviews of Data Analysis Techniques
The world of data is continuously evolving and changing. This, in turn, is changing the manner in which companies are conducting their affairs. In other words, through the use of data analysis techniques, companies are gaining new and important insights not just about their company goals but customer expectations as well.
According to analyst Svetlana Sicular from Gartner, big data provides context to companies and helps to bridge the distance between undefined and defined data. This, in turn, creates new expectations because consistent quality has to be maintained at every stage. Convergence of social, mobile, cloud and big data information as well as gaining important insights that can help reach consumer goals are also important factors in the field of data analysis skills.
In general, there is two forms of data analysis techniques namely quantitative and qualitative data analysis. Understanding the objective of the data analysis training is extremely important as that will decide which form of data, must be invested in the company.
While quantitative data analysis training generally deals with quantities, namely those that are in numerical form. Quantitative data can be measured and examples include a number of customers who have purchased a particular product, number of successful marketing campaigns in a year, among other things.
Qualitative data analysis training, on the other hand, is measured in terms of information that cannot be measured. Examples of qualitative data analysis techniques include features that attract customers, qualities that make an employer stay in a company among others.
An in-depth look at qualitative data analysis techniques
Defined as the process to make sense of large amounts of data, qualitative data analysis techniques is generally based on different sources.
Qualitative data analysis techniques use multiple sources, it allows data to base their findings on a lot of comprehensive insights. This means that qualitative data takes the descriptive information provided by companies and offers a valid interpretation for the same.
The insights can be gained from multiple sources like interviews, documents, blogs, pictures, and videos.
Qualitative data analysis techniques generally revolve around the insights and knowledge gained by the researchers. At the same time, it is important to remember that through facilitation, the participants of the research can also play an important role in the entire process as they can help identify the key themes related to the research.
Because qualitative research is based on the impressions and insights of the researcher,  it is important that the research is conducted in a systematic manner.
It is also important that the researcher is aware of his responsibilities and is in a position to conduct the research in a manner that comprehensive, correct, and transparent. This is a very important factor because there is a common perception among many people that qualitative research is not as effective and reliable as quantitative data.
All in all, it is extremely important that researchers who conduct qualitative data analysis techniques must pay a lot of attention to every word spoken by the target audience, in addition to the context, consistency, and contractions of views, frequency, and intensity of comments that they stress on. All these are very important things and can affect the overall insights and findings of the research.
Data analysis techniques can be done in two ways.
The first way to examine insights with a pre-defined framework. A relatively simple approach, this method is closely aligned with policy and programmatic research that generally has goals and objectives that are decided in the initial stage itself. This is a great way of conducting research as it helps researchers to focus only on the questions and insights that matter to the brand.
The second data analysis techniques approach has a more exploratory perspective, encouraging companies to consider and code all the data. By allowing researchers to gain better insights by looking into all the concerned data, this approach can take a completely new and unique direction. More often than not, qualitative data analysis techniques depend on both these approaches.
That being said, the first stage of qualitative data is getting familiar with the data. All data researchers must be familiar with data so that they can gain a better understanding of the subject.
That is why coding the data can be a very important aspect of data research. A code is a word or a phrase that can capture the essence of the material. This is generally the first step in data reduction and interpretation. Once you have coded all the information, researchers need to abstract the themes from the code.
After this, the codes need to be grouped together according to their themes and features. For making sense of coding, researchers can put together data under specific titles.
Techniques for quantitative data analysis
Some of the data analysis techniques utilized by researchers for qualitative data collection includes the following:

1. Interview
An interview is perhaps one of the most common forms of conducting quantitative research. While generally interviews are conducted in a one on one manner, sometimes they can be done in a group as well. Ranging from highly structured in nature to open-ended and conversational formats, the interview structure is generally dependent on the goals and objectives of the brand/company.
A highly structured form of interview is primarily used by interviewers in the case of finding socio-demographic insights. However, in most cases, interviews are generally open-ended and less structured. Further, the order of questions asked by the researcher may vary while the questions will remain the same.
This is why a good interviewer is essential for the success of any research. It is also important that the interviewer establishes a support and trust system with the respondents because that is essential for gaining access to their true opinions and beliefs. That is why skillful interviews take practice and time.
At the same time, it is important that the interviewer appears non-judgmental and must be aware of both the verbal and non-verbal messages being sent out by the respondents. Above everything else, the interviewer must be a good listener so that he may infer the right insights from the respondents.


2. Focus Groups
Another form of qualitative research data analysis technique is focus group which is generally employed on specific types of audiences. This is generally an effective type of method because through this data analysis technique, the researcher can gain a lot of information about many people in just one session.
Focus groups are generally homogeneous in nature, such as groups of teachers, sportspersons, or students. Because focus groups are generally conducted in a stress-free and enjoyable environment, the subjects tend to be relaxed, and therefore the interviewer can gain important insights.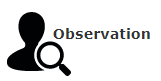 3. Observation
The third type of data analysis technique for quantitative data is observation. While many researchers use a camera to record what is happening on the field, this is pretty uncommon. This is difficult to execute because the subjects might be conscious of the researcher making it difficult for them to gain insights into their studies. The key task for the interviewer would be to help the subjects behave naturally and respond to their question without any fear or discomfort.
Other data gathering methods are gaining insights through depictions of incidents in front of the subjects. Printed materials such as syllabus, reputes, notes, and photographs are used to document the findings and insights that researchers have gained through qualitative research.
An in-depth look into quantitative data analysis techniques
Quantitative data deals with numbers and numerical forms of information. This deals with questions such as how many, how often, when, and where. Some examples of quantitative data in result form include the following 50 per cent of customers found the new product to be useful, 70 percent of internet customers book movie tickets online or 3 out 5 customers like to have coupons delivered to their smartphone.
These types of insights are very helpful for companies that want to understand and empower their customer base in a strategic and comprehensive manner. By giving companies actual statistics and numbers, quantitative data analysis techniques can really help brands to create effective campaigns and marketing strategies.
In quantitative data analysis techniques, statistics plays a very important role in helping researchers to gain information from the concerned data. Statistics can help to summarize data as well as describe and understand the patterns, relationships, and connections between different units and numbers.
Statistics can either be descriptive or inferential in nature. While descriptive statistics help researchers to summarize the concerned data, inferential statistics are used to identify statistically significant differences between groups of data.
Some of the most important quantitative include the following
Below some of the most important quantitative includes the following.
Sample questions and questionnaires
A questionnaire is a medium of research in which a series of questions are made available to various respondents, with an aim of collecting information about a particular subject.
Invented by the Statistical Society of London in 1838, questionnaires are extremely popular in almost all forms of industries. One of the biggest advantages of investing in a questionnaire is that is it relatively cost effective and does not require much of effort on the part of the researchers.
Their drawback on the other hand might come in the form that respondents generally give the same type of answers to all the questions. This can affect the final insights and study result of the researcher as the questionnaire might not lead to any valuable insights or benefits.
A questionnaire can be highly beneficial for researchers who want to find out certain traits in a demographic group like preferences for brands, behaviors regarding food habits, facts according to gender, dominant personality traits in an individual among other things.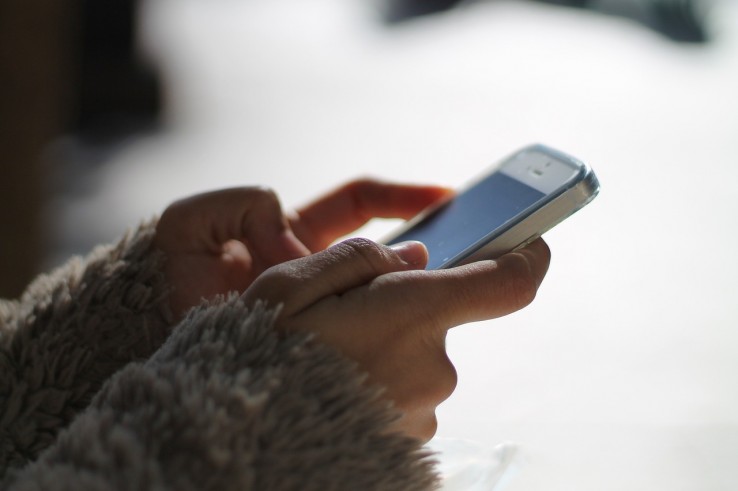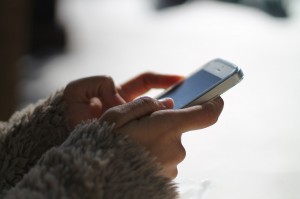 Telephonic interviews
Another important quantitative data analysis skills is telephonic interviews. Having its own set of benefits and drawbacks, telephonic interviews are based on the final goals and objectives of the brand. Some of the most commons benefits of a telephonic interview are as follows:
It is a cost-effective medium as it requires very less input and human capital
One on one interview is time-consuming and hectic, a problem that is resolved by telephonic interview as it can done according to the convenience of the respondent
It can improve the quality of data collection
It can include a large demographic area as there are no challenges of travel. At the same time it important to note that sometimes there might be a few hurdles in the path of a telephonic interview like connection disruption and communication with third parties. That being said, employing a good telephonic company that has experience of dealing with large groups of people, spread across the variable region can help a company conduct their research, and thereby reach their goals.
Online surveys
The internet is today a very powerful medium. Add to that many social media platforms like Facebook, LinkedIn, twitter and Instagram have made their presence felt in almost all the regions of the world. This means that online surveys have become a very simple and effective means of collecting information from the target audience.
By targeting customers on the internet and asking them to participate in relevant social campaigns and surveys, brands can gain a much better and comprehensive insight into their brand power and perception.
Online surveys are a great medium of collecting the required information as they are not just cost-effective but can include a very large sample of an audience as well. In other words, online surveys are great means through which brands can uncover meaningful opinions, comments, and feedback about their brands, direct from the customers.
Using this they can create meaningful campaigns and strategies that address their needs and compare results as well. As they are fast, effective, and cheap, online surveys can help brands gain quick and efficient answers, directly from their customer base.
All in all data analysis techniques, be it in quantitative data or qualitative data are extremely important for helping companies to reach conclusive results as well as set new goals and objectives in the future. When the marketing campaigns and strategies of any company are based on deep-rooted research, then the rate for success and profitability increases, and it becomes much easier for them to address and overcome their challenges in an effective fashion.
Recommended Articles
This has been a guide to Data analysis techniques. Here we have discussed the in-depth look at qualitative and quantitative techniques of data analysis. You may also look at the following articles to learn more –