Updated June 14, 2023
Overview of Data Analysis Techniques
The world of data is continuously evolving and changing. This, in turn, is changing how companies conduct their affairs. In other words, through data analysis techniques, companies are gaining new and vital insights not just about their company goals but customer expectations as well.
According to analyst Svetlana Sicular from Gartner, big data provides context to companies and helps to bridge the distance between undefined and defined data. This, in turn, creates new expectations because consistent quality has to be maintained at every stage. Convergence of social, mobile, cloud, and considerable data information and gaining essential insights that can help reach consumer goals are also important factors in data analysis skills.
An in-depth look at qualitative data analysis techniques
Defined as making sense of large amounts of data, qualitative data analysis techniques are generally based on different sources. Qualitative data analysis techniques use multiple sources; it allows data to base their findings on many comprehensive insights. This means that qualitative data takes the descriptive information provided by companies and offers a valid interpretation.
The insights can be gained from multiple sources like interviews, documents, blogs, pictures, and videos. Data analysis techniques can be done in two ways.
The first way to examine insights is with a pre-defined framework. A relatively simple approach, this method is closely aligned with policy and programmatic research that generally has goals and objectives decided in the initial stage. This is an excellent research method as it helps researchers focus only on the questions and insights that matter to the brand.
The second data analysis techniques approach has a more exploratory perspective, encouraging companies to consider and code all the data. This approach can take a completely new and unique direction by allowing researchers to gain better insights by looking into all the concerned data. More often than not, qualitative data analysis techniques depend on both these approaches.
That being said, the first stage of qualitative data is getting familiar with the data. All data researchers must be familiar with data to gain a better understanding of the subject.
That is why coding the data can be a critical aspect of data research. A code is a word or phrase that can capture the essence of the material. This is generally the first step in data reduction and interpretation. Once you have coded all the information, researchers need to abstract the themes from the code. After this, the codes must be grouped according to their themes and features. Researchers can put together data under specific titles to make sense of coding.
Techniques for Quantitative Data Analysis
Some of the data analysis techniques utilized by researchers for qualitative data collection include the following:

1. Interview
An interview is perhaps one of the most common quantitative research methods. While generally, interviews are conducted one-on-one, sometimes, they can be done in a group. Ranging from highly structured in nature to open-ended and conversational formats, the interview structure is generally dependent on the goals and objectives of the brand/company.
Interviewers primarily use a highly structured form of interview to find socio-demographic insights. However, in most cases, interviews are generally open-ended and less structured. Further, the order of questions the researcher asks may vary while the questions remain the same.
This is why a good interviewer is essential for the success of any research. It is also vital that the interviewer establishes a support and trust system with the respondents because that is essential for gaining access to their genuine opinions and beliefs. That is why skillful interviews take practice and time.
At the same time, it is essential that the interviewer appears non-judgmental and must be aware of both the verbal and non-verbal messages being sent out by the respondents. Above everything else, the interviewer must be a good listener to infer the right insights from the respondents.


2. Focus Groups
Another qualitative research data analysis technique is a focus group, which is generally employed on specific audiences. This is typically an effective method because this data analysis technique allows the researcher to gain much information about many people in just one session.
Focus groups are generally homogeneous, such as groups of teachers, sportspersons, or students. Because focus groups are generally conducted in a stress-free and enjoyable environment, the subjects tend to be relaxed, and therefore the interviewer can gain important insights.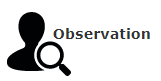 3. Observation
The third type of data analysis technique for quantitative data is observation. While many researchers use a camera to record what is happening on the field, this is uncommon. This is difficult to execute because the subjects might be conscious of the researcher,, making it difficult to gain insights into their studies. The critical task for the interviewer would be to help the subjects behave naturally and respond to their question without any fear or discomfort.
Other data-gathering methods are gaining insights through depictions of incidents in front of the subjects. Printed materials such as syllabi, repute, notes, and photographs document the findings and insights researchers have gained through qualitative research.
In-depth look into quantitative data analysis techniques
Quantitative data deals with numbers and numerical forms of information. This deals with how many, how often, when, and where. Some examples of quantitative data in result form include the following: 50 percent of customers found the new product helpful, 70 percent of internet customers book movie tickets online,, or 3 out 5 customers like coupons delivered to their smartphone.
Statistics can either be descriptive or inferential. While descriptive statistics help researchers summarize the concerned data, inferential statistics are used to identify statistically significant differences between data groups.
Important Quantitatives
Below are some of the most important quantitative, including the following.
1. Sample questions and questionnaires
A questionnaire is a medium of research in which a series of questions are made available to various respondents to collect information about a particular subject.
Invented by the Statistical Society of London in 1838, questionnaires are extremely popular in almost all industries. One of the most significant advantages of investing in a questionnaire is that it is relatively cost-effective and does not require much effort from the researchers.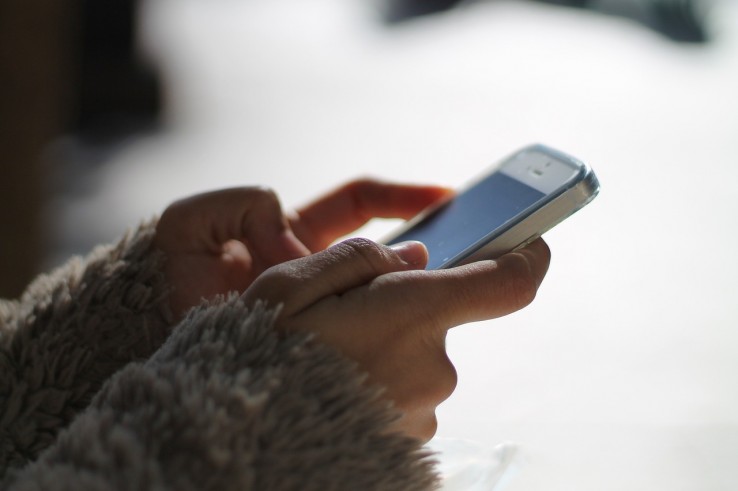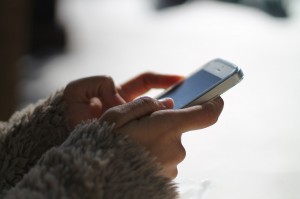 2. Telephonic interviews
Another important quantitative data analysis skill is telephonic interviews. Having its own set of benefits and drawbacks, telephonic interviews are based on the final goals and objectives of the brand. Some of the most commons benefits of a telephonic interview are as follows:
It is a cost-effective medium as it requires very less input and human capital
One-on-one interview is time-consuming and hectic, a problem that is resolved by telephonic interview as it can be done according to the convenience of the respondent
It can improve the quality of data collection.
It can include a large demographic area as there are no challenges of travel. At the same time, it is important to note that sometimes there might be a few hurdles in the path of a telephonic interview, like connection disruption and communication with third parties. That being said, employing a good telephonic company that has experience in dealing with large groups of people spread across the variable region can help a company conduct its research and thereby reach its goals.
3. Online surveys
The internet is today a very powerful medium. Add to that, many social media platforms like Facebook, LinkedIn, Twitter, and Instagram have made their presence felt in almost all regions of the world. This means that online surveys have become a very simple and effective means of collecting information from the target audience.
By targeting customers on the internet and asking them to participate in relevant social campaigns and surveys, brands can gain a much better and more comprehensive insight into their brand power and perception.
Recommended Articles
We hope that this EDUCBA information on "Data Analysis Techniques" was beneficial to you. You can view EDUCBA's recommended articles for more information.