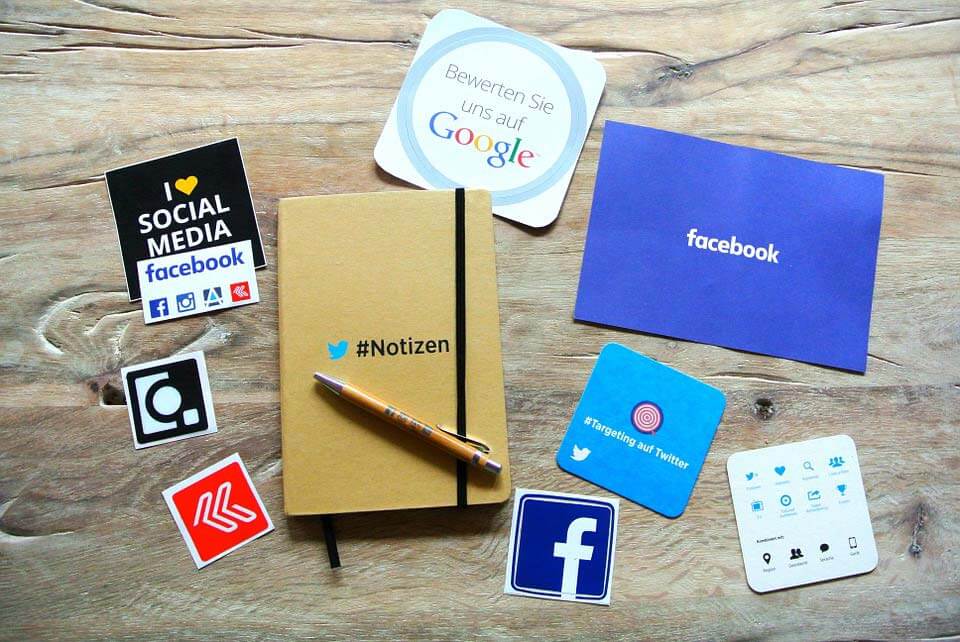 Image source: pixabay.com
What is Direct Marketing?
Any product that is sold through the market goes through an elaborate system of production, transportation, procurement at market place and subsequently one or two steps before reaching the end consumer. In the entire value chain, some value is added either in transportation, storage, delivery or product improvements.
As can be understood from the description above, traditional marketing involves a variety of players before it reaches the final stakeholder- the consumer or customer. The Direct Marketing strategy reduced the number of stake holders to possibly two or three- Either the company directly sells to consumers or in some cases a carrying & forwarding agent would stock the goods in various cities for final delivery to consumers.
History of Direct Marketing in India
In India, there was already a huge market for direct selling but it remained in the unorganized segment. They sold anything from ice creams, bangles, garments, processed or semi –processed food, toys, consumer products but mostly catering to the lower and middle income groups.
Ofcourse vegetables, fish, fruits and all sort of handcrafted figures and curios were also effectively marketed by street smart salesmen and women. Then the big push towards organized direct marketing was done by Eureka Forbes in 1980's when they popularized the concept of clean homes through vacuum cleaners.
It was a sustained campaign directed at door-to-door demo- and- sales calls with advertisement support on newspapers and television.
Thereafter in recent years there are several examples of direct marketing efforts that have succeeded in the Indian market place- Amway, Dell laptops & computers, Modicare, Tupperware, PureIT (Hindustan  Lever), Kent Purifier to name a few.
Compared to the eighties and seventies, direct marketers have several new tools at their disposal which can be effectively used to reach a wider audience across geographies and territories
Before delving at length on the various tools at disposal for the direct marketing industry, here are some major advantages of direct marketing has over traditional marketing channels.
Advantage of Direct Marketing
Saves distribution costs: The major advantage of direct marketing is huge saving on distribution costs. As already stated, it cuts through a clutter of stakeholders before it reaches the customer hence huge savings is effected. This savings can be passed on to the consumers partially or retained by the company for greater investment in products and technologies. Amway, for e.g. claims to distribute the distribution costs saved to independent distributors after keeping a share for themselves.
Product or service at door steps: The conventional method of selling involves the buyer going to the shop or market place to search for products and selecting them. There is often no way to demonstrate the effectiveness of the product in real life setting.  With direct marketing, it is possible to reach the door step of the consumer and give a live demo in real setting and convince the customer effectively to buy a product.
Environmental Costs: Huge costs on transportation, hoardings, point-of-sale promos can be saved  which in turn has impact on carbon foot print and associated environmental costs.  The more products come under direct marketing, the lesser would be the logistical costs. Moreover, for the consumer fuel, time savings are effected when product is delivered on premises. No shop space and infrastructure required to develop the brand.
Independent Salesmen/Distributors to benefit: Direct marketing may have some impact on traditional sales, however, several new professionals looking for independent work and income can benefit by becoming associates of such companies. Or become a network marketing professional.
Understand customer requirement better: Direct marketing companies are in face-to-face contact with the customer and hence in a better position to get product feed back, understand their requirements and fine tune products.
Technology comes to Direct marketer's aid
Compared to yesteryear's, the rapid growth of technology, telecommunications, satellite communications and internet have created new tools at the disposal of the direct marketing industry to penetrate the market.
1)Email 2) SMS 3) Website-Mobile Apps  4) Facebook/Pinterest  5) Radio & Television  6) Direct-to-home  7)Events & Trade fairs 8) Way side promotions  9)Direct mail -Envelope campaigns  10) Print advertisements
Email:Email campaigns involve directly mailing to prospective customers from a database collected from various sources. Care should be taken to avoid the mails bouncing or going to spam in which case the effort gets wasted.  It is better to get a software such as MailChimp that enable you to manage contacts, send emails and track results. It claims to be used by 10 million people to design and 600 mn emails. This form of marketing can be assured of reaching the intended audience but there is no assurance that they will open the mail. Some service providers such as Google separate emails into primary, promotion and social leaving the right to open the mail to the interests of the receiver. Somebody who is not interested in promotional mails may not open it at all despite the fact that it could be a product or service he or she may be looking for.
A good looking title that does not do a hardsell  but addresses a potential need of the customer could be more appropriate for email marketing. How to lower your home loan EMI without a new loan?  Give your dishwashing worries in kitchen to us at a reasonable price… Email campaigns provide enough opportunity for describing the product, its features, uses and pictures.
And ofcourse all the contact information required for ordering and making an appointment. Email marketing was reportedly not effective for many corporates because readers are already bombarded with such mails and most of them put filters or block such mails. Having toll-free numbers enable more enquiries to come to your business.
Short Messaging Service: Short Messaging Service (SMS) is a very cost effective direct marketing tool and in Indian terms can be as cheap as 10 or 12 paise per message depending on how much quantity of messages you subscribe to- for example service providers give attractive rates for above one lakh SMSes.  Here again the timing of the SMS, the day and also the words used to convey the message are very important. Each message has to be of 160 characters length and if there is more it will be treated as two messages and charged accordingly. Mobile users are likely to see SMS's after office hours or before apart from holidays when they are more relaxed to read the details. As  a general rule, twenty percent response will be a good indicator of the efficacy of the campaign and it also depends on crisp words and data used to convey the message.
Website: Having a website is one on the best ways to reach to a wider audience. However, the popularity of a website would depend on its ranking in search engines such as Google. It again depends on the quality of content, photos and pictures, use of popular key words. It would be good to have a good search engine optimization (SEO) consultant to guide you on the use of html codes, key words, tags that could increase the visitors to the site. The site should  be optimized for mobile and developing mobile apps for accessing products and ordering products can go a long way in bringing new business. There should be a robust payment mechanism with a payment gateway that is free of technical snags.
Websites allow greater flexibility in displaying products, descriptions, news about industry, blogs and user reviews. Ensure that there are contact forms of direct marketing to get customer enquiry and get their database for further follow up.
Facebook/Pinterest: Social media has emerged as the best platform for branding, sales promotion and customer engagement for a variety of industries especially fashion and garments. Many businesses have only a Facebook store and still manage to do good business. Pinterest has overwhelmingly US audience and mostly women hence not suitable for other countries. However, it's important to have a landing page to capture customer information or bookings. Facebook pages enable description of products, photos, events, product launches. Popularity of FB pages are dependent on getting new likes, more shares for posts and attracting more comments. However, companies need to avail paid services which starts from as low as Rs 40 per day for post boost (less than US $1).
Radio & TV: Radio and television has emerged as an effective media for direct campaigns. Some channels have exclusive time devoted for direct marketing of products. Efficacy of the campaign would depend on timings, quality of the video, demonstrations, voice-over and commentary. Not all products or services are suitable for such direct marketing efforts. Health, fitness, kitchen accessories, home products among others are usually promoted through TV. Since they are shown during off peak hours, office going or business people are not likely to see them although homemakers are likely to be the audience.
Direct-to-home: Many consumer products, books, accessories of use in homes are sold through direct selling, however, with the growth of malls and shopping complexes offering wider choices direct-to-home sales have lost their effectiveness unless the product is very unique. Product acceptance will be lesser unless supported by print and television ads. Many people shut their doors to direct sellers and lot of effort is required to meet propective customers and close a call.
Events & Trade Fairs: Events and trade fairs are held as part of festivals in many cities and towns  where exhibition stalls are set up to promote products and services. It is a huge gathering of people who gather to get informed and also to buy products. For some products and services, enquiries and bookings can be done on the event days and delivered to customer at home. Director marketing relies heavily on word of mouth publicity to go forward.
Way-Side kiosk: Lot of businesses hold way-side kiosk promotion activity for branding and sales promotion. An umbrella with the brand name and a desk and chair is all that is required to this promotion. Water purifiers, vacuum cleaners, mobile phones, personal loans, cars and just about any product can be promoted this way. Some such programs are organized in malls and in front of shopping establishments.
Direct-mail campaigns: Direct mail campaigns are a cost effective methods of direct marketing of reaching out to a specific audience or a wider audience but sales conversion would depend on the branding of the product and the utility for the consumer.
Newspapers/Magazines: Newspapers and magazines continue to be a good medium for reaching out to a wider audience for direct sellers. It helps in branding, product promotion and awareness building and help bring more visitors to the website. However, in cost terms and Return on Investment (RoI) would depend on the products sold whether they have a wider geographical reach.
Direct marketing techniques cannot be applied for all products and business categories. Garments, cosmetics, water purifiers, utensils, books and some other categories of products are more suited for such business.
However, efficacy of direct marketing would depend on choice of medium, their return on investment (RoI) and how innovative the product is. Some products or brands continue to be available only through direct marketing – for example Tupperware, Amway continues to be sold directly although they have their own brand shops to display and sell products.
India's direct selling industry may grow eight fold to cross the Rs 64,500 cr mark in the next 10 years. The industry constitutes only 0.4% of the total retail industry which is lower than its market share in other comparable nations such as Malaysia and China. In many states, direct selling has been constrained due to lack of regulatory clarity.
Direct selling is operational in 100 countries with a market size of $180 bn. Indian direct selling companies recorded a growth of 16% over the past five years. It has added significantly to women empowerment, skill development, technology percolation and growth of small and medium enterprise s in states, according to FICCI-KPMG report.
It said Government is gaining tax revenues to the tue of Rs 740-790 mn annually.  The report said that direct selling market will be driven by factors such as growth in consumer markets and increase in the penetration to globally comparable levels.
Recommended Articles
Here are some articles that will help you to get more detail about the direct marketing so just go through the link