Updated July 28, 2023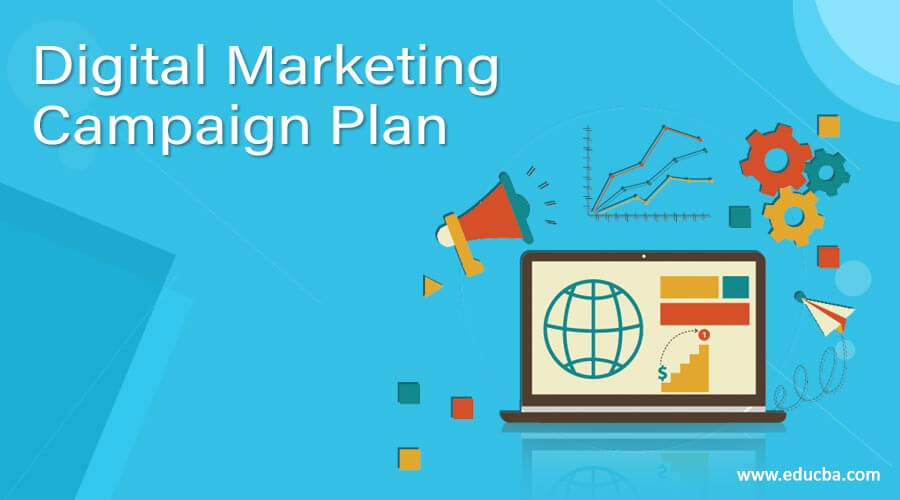 Introduction to Digital Marketing Campaign Plan
The digital marketing campaign plan is how brands build their growth story. Many brands successfully implement a good digital strategy, and it is time to take some tips from them. So what are the ingredients of a successful digital marketing plan? The first would be to spend a good amount of time understanding and studying the market with the customers and target audience. A good market understanding is crucial for brands and companies across any sector. When brands start with good research, they can effectively create a plan that can be executed in a flawless manner. Digital marketing plans require continuous effort, resources, and time from planning to execution.
Digital marketing is one of the biggest and most important investments for a brand, especially from the point of view of its future growth and development. According to Managing Digital Marketing, nearly 46 percent of brands still don't have a defined digital marketing strategy, while 16 percent still integrate digital marketing into their marketing plan. If brands do have any good digital marketing strategy, then they can innovate and grow in diverse directions on the one hand and learn from previous mistakes on the other hand. Create a strong, comprehensive, and goal-oriented digital marketing strategy for your brand.
How to Create the Perfect Digital Marketing Plan?
Tips for creating a successful digital marketing plan for brands and companies.
1. Digital Marketing Campaign plan – Understanding your brand's story
Understanding the intricacies is crucial for building a successful digital marketing campaign plan.
Customers and clients are some of the most important components of any brand or business. That is why understanding their demands and needs is critical, as they are the ones that will help you reach the next level of profitability and success in an impressive manner. When making your digital marketing plan, talk and take into consideration all the opinions of your colleagues, including the sales and marketing team. At the same time, consider the opinions of the employees who directly contact the customers as they will have important and valuable inputs. This, in turn, will help brand managers create engaging, interesting and valuable content, thereby empowering and generating better brand power and loyalty.
How to achieve the goal of understanding your brand?
Some tips through which brand managers can reach out to their sources to create the perfect digital marketing strategy include the following ways:
Have a talk with people who are experts within your particular industry. This will help you to understand your target audience in a better manner on the one hand and also improve your products/services that will engage with them in a better manner on the other hand.
Another way in which brand managers can understand their brand better is by talking to current customers about what they like and dislike about the brand. By understanding your brand from the customer's perspective, brand managers can create a better identity for the brand.
Talk to your sales and marketing team. It is better to contact those who have left your team because you will understand the challenges the sales team will have to face to reach their goals.
Building a brand story takes time, but it pays off in the long run by creating strong and lasting customer relationships based on a connection with the brand's personality.
2. Knowledge about competitors
Having in-depth knowledge of the competition can add another layer to your digital marketing campaign plan.
Sun Tzu correctly said, 'If you know the enemy and know yourself, you need not fear the result of a hundred battles. If you know yourself but not the enemy, for every victory gained, you will also suffer a defeat. If you know neither the enemy nor yourself, you will succumb in every battle.'' In a time period where there is intense competition in almost every sector and industry, standing out in the crowd can be a challenging task. That is why it is important to understand how the competition functions and use tactics that will help you create a stronger and more powerful impact. In addition, online media has intensified competition by giving customers multiple options.
The web has given a lot of choices and purchasing power to customers, making it very important for brands to create a digital marketing campaign plan that is effective and engaging in the true sense. Ignoring the competition can sometimes be fatal for brands and companies across all sectors. Understand the tactics that your competition is using in social media and on every platform, as this will help brand managers create the digital marketing campaign plan with a solid understanding of how the industry and its related aspects function.
What is the way in which brand managers can stay ahead of their competition?
Here are some ways in which brands can stay ahead of their competition and manage to secure a better position in the industry:
Make a list of all your top five competitors, both in digital and non-digital media.
Search engine optimization can help you understand the keywords customers are searching for in relation to your industry. It will also help you understand which companies appear when these keywords are typed into the search engines.
Social media is powerful; therefore, dominating the platform is integral to your digital success. Make an in-depth study of the social media reach of your competition and their promotion tactics. In addition, keep a lookout for their blogs and the topics they are sharing and writing about, as this will help you create your own digital strategy.
Competitor analysis is crucial for a successful digital marketing campaign plan. Understanding competitors' strategies and successes helps create comprehensive plans, increasing the chances of success.
3. Understanding the medium of connection
This will form another important aspect of a good digital marketing campaign steps.
Having in-depth knowledge about the brand personality and competition analysis is one thing; transferring the same knowledge and analysis to your customers is a different ball game altogether. While an organization's sales team might have sufficient knowledge about approaching customers and enable them to stand out in the crowd, doing the same on digital media requires a good level of content strategy and implementation. That is why brand managers must invest some time to help position their content better to stand apart from the rest of the competition and help connect with audiences on a large scale.
How can brand managers create a good strategy in terms of content in the digital arena?
Content strategy is an important aspect of digital marketing, and without it, the entire digital marketing campaign steps can fail completely. Here is something that companies must do to create a strong strategy:
Understand the types of consumers and companies that you are planning to target. Are these companies brand-to-brand or brand to consumer
Who has the power to make decisions within your group and your company's marketing efforts?
What are the major challenges and opportunities you need to address for effective implementation?
Analyze each campaign's success and failure to learn from past mistakes and improve future returns.
While many brand managers may have a clear idea about how to implement a strong strategy, organizing it in an effective manner will require a good amount of skills, resources, and effort.
4. Creating customers – the Main goal of a digital marketing campaign plan
A key milestone for any company is the creation of leads, but this is not the end of the road. The eventual goal of the marketing team is to create a loyal, engaged, and ever-expanding customer base. That is why different elements in digital marketing campaign steps, like social media, websites, messages, etc., must be aligned to help digital marketing companies realize this eventual goal. Until and unless customers engage with the brand, they cannot be considered a true asset to a company. Brand managers must always remember that a loyal and engaged customer is one of the most valuable assets of any company, especially in times of increasing competition and rivalry.
What are the ways in which brands can engage their customers in an effective manner?
Here are some ways in which brand managers can create a connection with their customer base at different levels.
Understand the customer's mindset and help him at every stage, from when he considered your product/service until after sales. The duty of a brand does not end with the purchase, but they have to try and maintain a strong relationship so that customers keep returning only to your brand
Reduce the clutter and additional work that the customer might need to perform in order to purchase a said product/service. No one likes to fill out long forms and answers
Be responsive and offer extra services to maintain continuous engagement with consumers and show kindness towards their needs.
Personalize all aspects of communication as far as possible because every customer loves to feel special and valued
Lead management is a complex process that requires constant engagement and nurturing to reach its final goal. Brands must focus on implementing the right procedures to make it easier for sales representatives to reach the target audience effectively.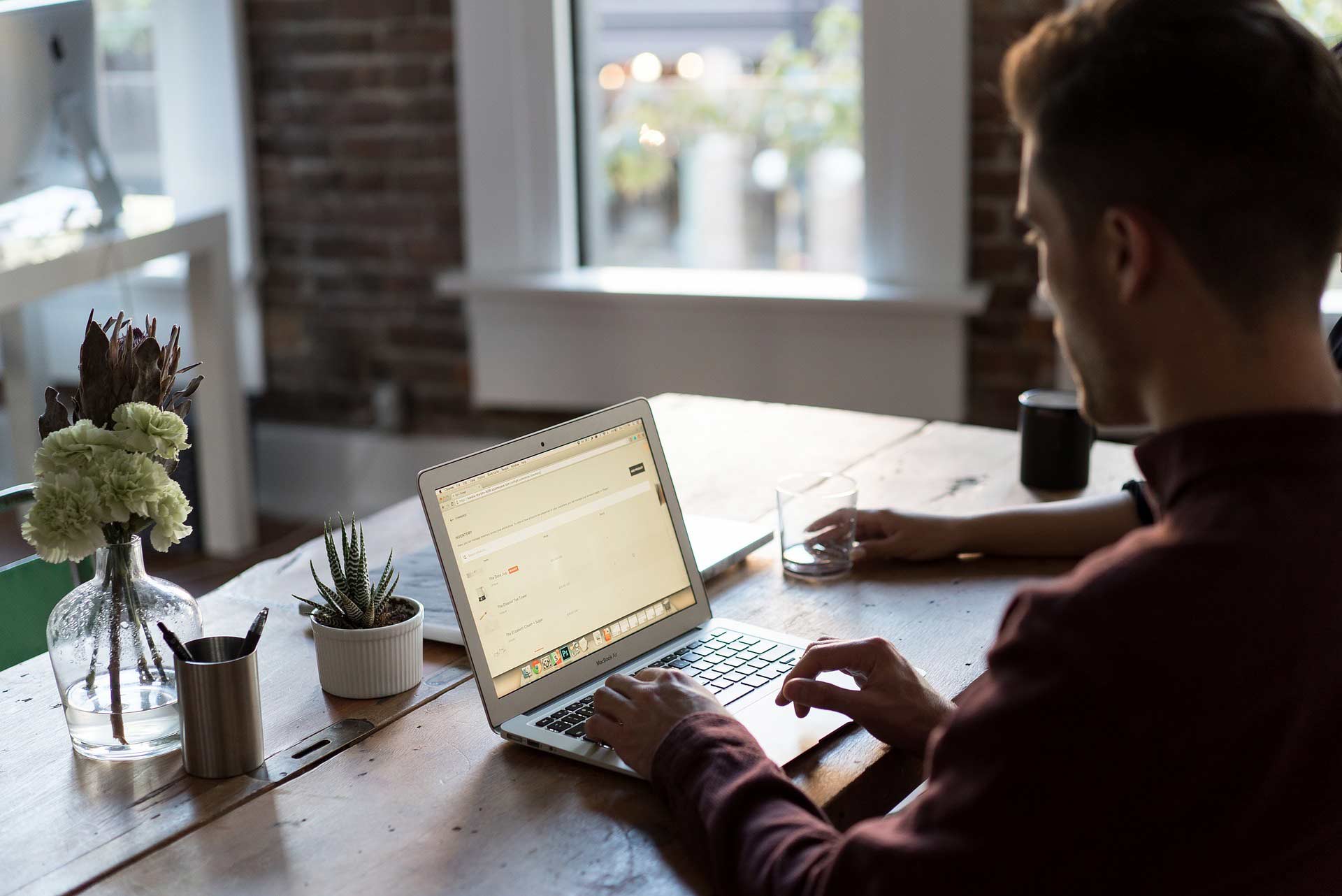 5. Understand the power of social media and email marketing
In the digital world, social media and emails are two strong pillars that are integral to digital marketing. Email marketing is a very wide yet comprehensive field requiring a certain skill level. It is important to understand which digital marketing campaign steps work best for email strategy because not all your campaign needs to be advertised on emails. So it is important to answer a few questions: Who is your email target audience? What are the content and its mode of digital marketing presentation? At what intervals will the email be sent out? All these questions need precise answers before brand managers venture into email marketing.
On the other hand, social media is another field requiring good expertise. Companies have yet to figure out how to increase engagement on social media platforms. Social media marketing is complex and contains three main focus areas: strategy, publishing, and engagement. Shareable content on social media increases the chances of going viral and reaching a wider audience.
What are some of the ways in which brands can capture the attention of their customers on social media?
Social media can seem to be a very challenging field, especially if brand managers cannot understand how it functions. Social media engagement requires much more effort than just posting daily pictures and videos on your page. It requires constant interaction, engagement, and communication. Here are some ways in which brand managers can create a better social media plan:
Analyze the competition and learn from their tactics and methods
Follow the 10-4-1 rule on social media pages. A social media strategy should include one offer, four blog posts, and ten posts from other sources out of 15 in total.
Do not try to dominate all forms of social media. Twitter, Instagram, and Facebook all require different strategies and formulas. Hence, it is best to choose one platform and improve at creating a better engagement on that particular platform.
Social media requires research to understand the target audience and their platform presence. Brands can create a strong fan base to drive website and blog traffic.
In conclusion, digital marketing cannot work as a stand-alone campaign. It requires constant hard work and engagement at regular intervals. Brand managers can only achieve this by being ready to take on new challenges and discover better and innovative methods to overcome current obstacles and hurdles.
Recommended Articles
This has been a guide to Digital Marketing Campaigns. In detail, we have discussed the basic concept and How to Create the Perfect Digital Marketing Plan. You may look at the following articles to learn more –