Learn from Home Offer TAKE THIS BUNDLE
The Complete Strategic Management Course Bundle - 32 Courses in 1
This Strategic Management Training includes 32 Courses with 138+ hours of video tutorials and Lifetime access. You get to learn how to create strategies to meet objectives of a business, assign resources and implement the plans. We also learn how to scan the external business environment, change management, Leadership, and strategic control systems.
TAKE THIS BUNDLE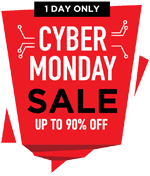 * One Time Payment & Get Lifetime Access
What you get in this The Complete Strategic Management Course Bundle - 32 Courses in 1?
138+ Hours
32 Courses
Course Completion Certificates
Lifetime Access
Self-paced Courses
Technical Support
Mobile App Access
Case Studies
The Complete Strategic Management Course Bundle at a Glance
---
| | |
| --- | --- |
| | |
| Courses | You get access to all 32 courses, Projects bundle. You do not need to purchase each course separately. |
| Hours | 138+ Video Hours |
| Core Coverage | Learn how to create strategies to meet the objectives of a business, assign resources, and implement the plans. |
| Course Validity | Lifetime Access |
| Eligibility | Anyone serious about learning Strategic Management and wants to make a career in this Field |
| Pre-Requisites | Basic knowledge about business management would be preferable |
| What do you get? | Certificate of Completion for each of the 32 courses, Projects |
| Certification Type | Course Completion Certificates |
| Verifiable Certificates? | Yes, you get verifiable certificates for each course with a unique link. These link can be included in your resume/Linkedin profile to showcase your enhanced skills |
| Type of Training | Video Course – Self Paced Learning |
The Complete Strategic Management Course Bundle Curriculum
---
In this section, each module of the Strategic Management Certification Course is explained.

Goals
The strategic management training focusses on learning and implementing different strategies used for meeting the goals and objectives of any organization. It aims at making the employees of the organization to be able to tackle the present challenges, to identify the areas of opportunities and weak points of the business and prepare strategies to overcome these grey areas for achieving the desired targets.
Objectives
The objective of this training is to make you understand all the key concepts covered under strategic management so that the individual can implement their skills for business growth. The training is concerned about improving the benefits of the stakeholders by implementing different business strategies and techniques that keep the morale of the employee high so that they are determined to achieve and exceed the expectations. Strategic management training helps the leaders to set realistic and achievable goals with the available resources and defined budget.
Course Highlights
Strategic management training aims at improving the efficiency and the productivity of the employees to achieve the organization's goals and targets.
This training focusses on boosting up employee motivation and engagement to work better and to explore their potentials. Thus, it aims at making a better workplace with a happy and satisfied workforce.
Risk management is one of the most important aspects covered under this training for improving the business, to minimize the risk for the employees and business both, to be ready to deal with uncertain challenges, etc.
Strategic management training tends to upskill the employee and their knowledge of business fundamentals and business-related tools which in return is necessary for the organization to grow and prosper.
The training teaches innovative ways to meet customer demands and to serve them better. This course enables you to understand and cater to the needs of the customer and business.
This training covers business analysis, resource management, and strategy implementation which is very important for any organization.
The training covers various case business case studies for understanding the key business concepts and fundamentals, different perceptions, business verticals, sales ideas & models, their analysis, business data handling, etc.
This course offers learning and understanding of logistics chain management, the value of customer feedback, different marketing strategies as per the needs of the customers, and retail management.
One of the most important strategies which are widely accepted is digital marketing. This course focusses on the digital marketing key concepts, digital marketing platforms, search engine optimization, various types of digital marketing, techniques for handling the high volume of the network, pay per click concepts for handling marketing campaigns, offline marketing tips and tricks and many more to reach out to a major population of the customer.
Project Highlights
There are various projects handled under the strategic management training that helps to understand the business strategies effectively like:
Value Chain Analysis: This is an important tool that helps to identify the customer needs which in return helps the business/organization to serve the customer better or even exceed their expectations in certain cases.
SWOT Analysis: SWOT analysis or SWOT Matrix is again a technique or tool for strategic planning which helps to identify and rectify the areas of opportunity, to strengthen the strong areas, to plan and strategize the project efficiently.
Capstone project: This project deals with different consulting projects and scenarios which help the trainee to understand all sorts of difficulties, challenges, and hurdles faced by businesses.
ZOHO Project: Zoho is a lesser-known project of strategic management which is gaining popularity nowadays. It meets the need of the hour, to be precise, it is a cloud-based tool to collaborate with the team and track the growth of the project from anywhere anytime with optimized hardware requirement.
Extreme project management: This is a strategic project management technique that aims on reducing formalism and focusses more on the human factor involved rather than methods and phases.
---
Strategic Management Course – Certificate of Completion
---
What is Strategic Management?
Based on the assessment of the internal and external environments, and consideration of resources, formulation, and execution of main goals of the organization, initiative taken by top management on behalf of owners is known as Strategic Management, providing overall direction to an enterprise from specifying the goals of the organization, to developing plans and policies, to execute the planning, by allocating resources for plan implementation.
All the necessaries that are required for an organization to meet its goals and objectives, starting from continuous planning, monitoring, analysis, and assessment are what is Strategic Management all about. To be successful, fast-paced innovation, customer expectations, and emerging technologies have forced the organizations to think and make decisions strategically. With the help of the strategic management process, company managers analyze the company's present situation, chalk out the strategies, execute them, and assess the effectiveness of the strategies implemented. Cross-functional business decisions are analyzed before implementing them, using the strategic management process.
Strategic Management represents an organization's ability to set long term and short term goals, and fulling there objective by making decisions and actions required to reach the goals, by necessitating a commitment to strategic planning.

Industry Growth Trend
The Professional Services Automation Market is projected to grow from USD 634.7 Million in 2016 to USD 1,244.8 Million by 2022. The global market will grow at a Compound Annual Growth Rate (CAGR) of 11.7% during 2017–2022.
[Source - MarketsandMarkets]
Average Salary
Average Salary
$67,694 per year
The average salary for a Strategic Project Manager is $67,694 per year in the United States. Salary estimates are based on 69 salaries. The typical tenure for a Strategic Project Manager is 1-3 years.
[Source - Indeed]
Which tangible skills you will learn in this course?
---
Industry and Competitive Analysis: In this course, you will learn about the industry and competitive analysis, as it will teach you all the skills of a Strategic manager. A strategic manager has to undergo all the details and analysis in detail before making any decision for the organization, hence he gains enough knowledge about the industry and competition around.
Resource and competency analysis: Without resource, no strategy can be executed, hence resource plays a vital role for an organization to reach its targeted goals. In this Strategic Management Training, you will learn about resource and competency analysis in detail.
Analyzing Strategy across corporate and business level: A strategic manager has the responsibility to make the best strategy for his organization, using all the resources, best suitable to the environment, by analyzing strategy across the corporate and business level.
Understanding a Business plan: A business plan is based on a lot of factors, doing a SWOT analysis, utilizing the best of resources. In this Online Strategic Management Course, you will learn to understand a business plan, as a strategic manager's prime objective is to build a plan for their organization, to reach the goals and achieve success.
Pre-requisites
Passion to learn and drive to complete the course: If you want to leap in your career, and make your career success, then you must have a passion to learn and grow at any age, at any circumstances.
Basic Computer Knowledge: As this course is online, you need to have the basic computer knowledge to complete the course, so that you do not have a technical issue while taking the course.
Computer/Laptop with Internet facility: You must have a Computer or Laptop facility to do the course, as it's an online course, and can be taken at your choice of time and place.
Graduation Degree: You must be a graduate to do this course. Strategic Management Training can be conducted only after you get a graduation degree.
Target Audience
Marketing Managers: This course is ideal for Marketing Managers, as it will help you understand marketing better and make you grow and progress in your field.
Entrepreneur: If you are running your own business, this Online Strategic Management Course is really for you. You can take a step ahead to success by doing this course and developing all the skills of a strategic manager, as an owner you will know best about your business thus taking the best decision.
CEO: A Chief Executive Officer of any company is responsible for profit or loss of a company, for which he needs to take some very important decisions throughout the project, this Strategic Management Training will help him to make a fruitful strategy and make the best use out of it.
Students: This course is ideal for students just coming out of college, as it helps them to gain practical knowledge about Strategic Management. Also, this certified course will give a great impact on the recruiters, helping the student to get his desired job.
Strategic Management Course – FAQ's
---
Will this course add value to my career?
Yes, this course will add value to your career, by making you leap your current career by learning how to create and apply strategies.
Can this course be taken from my convenient place?
Yes, this Strategic Management Training can be conducted from any of your desired place and time as it is an online course.
Will I get any technical support if required?
Yes, you will get technical support, whenever required, you shall email us or call us.
How can my queries be solved online?
Just make a list of your queries, when taking the course, and mail it to our email id provided, you will get the answer to your queries over mail.
Is this a certified course, and when will I receive the certificate?
Yes, it is a certified course, and you will receive the certificate after the completion of course.
Is there any pre-requisite required for taking this course?
No pre-requisite is required for taking this online strategic management course, anyone who is keen to learn about the industry can enroll for this course.
Sample Preview
---
Career Benefits
Gain Knowledge about applied strategic management: This Strategic Management Training will keep you updated about the recent tools and technologies and also about the strategies which are followed currently and make you re-fresh of knowledge that you have acquired during undergraduate studies as well as on the job.
Job Opportunity: This certified course gives you a great job opportunity, making your CV attractive in the eyes of the recruiter, getting great offers.
Growth and Enhanced Salary: This Online Strategic Management Course will give you growth in your career, ultimately increasing your salary and job roles. You will be a step ahead of all other employees.
Job Security: As a role of a strategic manager in never-ending, and will be required in the long term as well, hence you will get job security as a strategic manager.