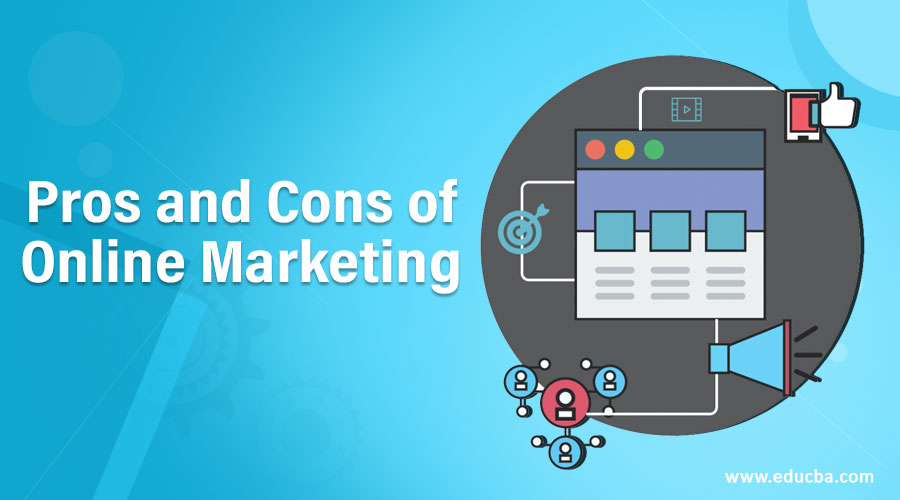 Pros and Cons of Online Marketing Strategies

The current times are most conducive for any business or self-employed professional to grow and prosper. You can expect to be on the same page with big names and top-notch brands when it comes to marketing strategies. The internet, in general, and online marketing tools in particular, has empowered businesses and people beyond imagination. It offers everyone a common platform to showcase and sell their products and services. Whether you own a traditional business or are looking to start a consultancy or yearning to take off as a freelancer, online marketing strategies for small business will give wings to your dreams like no other medium. It is one of the most cost-effective promotion mediums with great returns on investment and a huge success rate.
However, the key to success lies in harnessing the potential of online marketing strategies. You must have heard about SEO, SEM, social media marketing, digital marketing, content marketing, email marketing, and video marketing. All of these are internet marketing strategies that involve different marketing techniques and tactics. They are employed by businesses and professionals, across the globe, to reach out to their target customers and audience. Internet marketing strategies have proven to be effective in all business domains and are integral for building a successful online marketing strategy campaign for any kind of enterprise. So, let us acquaint you with all of them one by one.
Online Marketing Strategies For Your Business
Following are some online marketing strategies for your business:
SEO (Search Engine Optimization) and Local SEO
SEO is the most popular and fundamental web marketing strategy. It is an organic method of getting more traffic and better ranking in the search engine results page (SERPs). SEO is done to make sure that your site is accessible to search engines and they find the web pages relevant. It relies on keywords rich content, link building, online press releases, HTML coding, etc. to attract the attention of search engines. It is very effective as a long-term strategy and should be pursued consistently.
Local SEO is also very important as marketing strategies, especially in the present times. This is because the growing number of mobile users has led to a sharp increase in searches related to businesses and services in the vicinity of the users. Hence, it is important to focus on local SEO. It revolves around building a business identity on the web, local reviews, keyword research with relation to local searches and local link building. Having a responsive or mobile-friendly website design is also a major part of local SEO. It makes sure that your products/services are available on the small screen when users search on the go.
The merits of SEO are:
It is cost-effective and brings traffic that has high chances of conversion.
It is an unpaid method of attracting targeted traffic which is also consistent in nature.
It works as a brilliant branding exercise and gives your business a strong online presence.
The minus points are:
It takes time to give results. Also, results are not guaranteed.
It is not easy to track.
There is also a risk of penalties from Google.
It requires more investment for competitive segments.
Let's move to the next online marketing strategies.
SEM
SEM is a paid method of online advertising strategies that are used to make the site popular in the search engine results page (SERPs). It is quite popular and adopted by almost all marketers. It may or may not include SEO. It is known to have peculiar advantages over its brethren. It works well for ventures that are in the nascent stage as they need customers and leads immediately. SEM relies on Google analytics tool, AdWords, PPC, paid inclusion, mobile-friendly website checker, keyword research and analysis.
Recommended courses
The advantages of SEM are:
It is very easy to measure and the costs are proportionate with returns.
It offers quick results.
It works best when customers are easy to target.
It is organized in nature and gives you better control for implementation.
The disadvantages are:
It is a paid method and thus, does not enjoy much credibility among customers and audience.
It requires constant investment and at times, may prove to be quite expensive.
It needs strict and expert monitoring.
Let's move to the next online marketing strategies.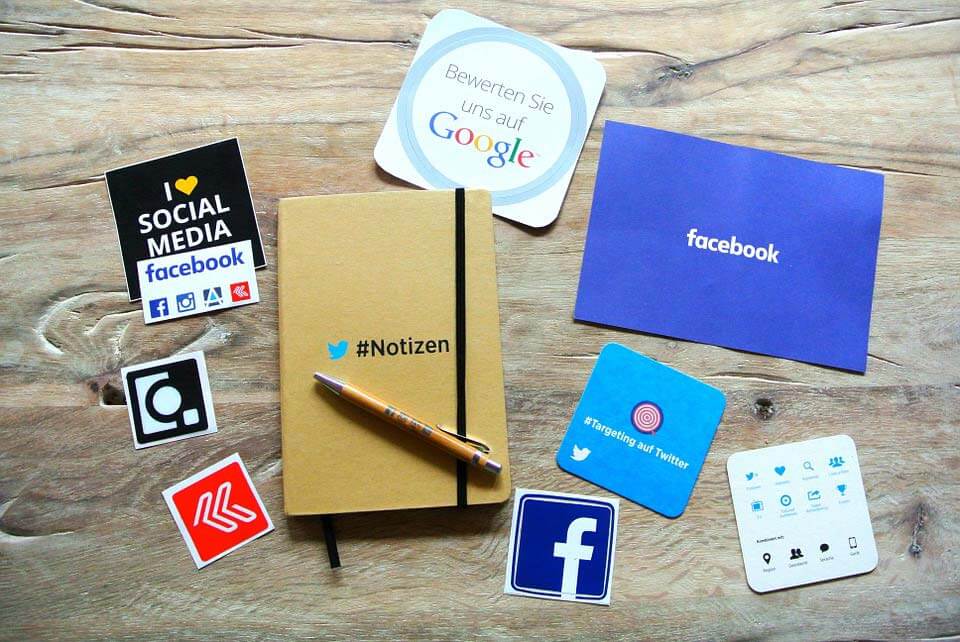 Social media seems all set to become the poster boy of online marketing strategies, especially for businesses operating in the e-commerce segment. It is very powerful and constantly gaining more strength and stature among businesses. Today, it has become an indispensable part of online marketing strategies. Every business worth its salt has a page on popular social media platforms like Facebook, Twitter, LinkedIn, Google+, YouTube, etc.
One can gain a good deal of "word of mouth" publicity through these social media sites, which are the best and most credible forms of marketing. Likes, shares, testimonials, favorable posts, tweets, updates, followers, and fans go a long way in establishing a brand's identity on the web. The marketing and promotion are done mainly with the help of interesting content, which can be textual, visual, or both in nature. The idea is to engage the customers and target audience.
The good points of SMM are:
It is cost-effective and offers many avenues for promotion, as you can create your presence on numerous social media platforms.
It provides valuable insights about customers.
It is a credible method of marketing that is esteemed by customers and leads to increased brand loyalty.
It aids SEO and content marketing.
The minus points are:
It has very little scope for control, and there is a risk of losing your name because you are open to criticism, negative comments, and bullying.
It is a long-term strategy that requires wholehearted efforts by the marketing team.
Let's move to next online marketing strategies.
Email Marketing
This is traditional online marketing strategies and tactics, which is still going great. You might be tempted to believe that it has lost its relevance, given the rising influence of social media and mobile phones. But the truth is, it is still valued and venerated by large and small businesses. According to a McKinsey report, email is 40 times more effective than Twitter, and Facebook put together in driving sales and acquiring customers. It makes for a great promotional exercise and keeps an audience interested in you even when they are not buying from you. With emails, you can generate leads easily.
Emails can be captured through Facebook, email signup requests, and other sources. There are sites where you can purchase email addresses and create a mailing list thereafter. While sending marketing emails, e-books, and newsletters, it is very important to pay attention to the frequency and content of the mail. The frequency should not be too high; otherwise, subscribers might report spam or unsubscribe. Also, the content should have a call to action (CTA) undertone and an aligned button or icon that makes it easy for the subscriber to take action.
The benefits of email marketing are:
It is very cost-effective and requires the least investment.
It is easy to execute and also simple to track.
It requires very less time and effort.
It is a fine relationship-building and brand-awareness strategy.
The drawbacks are:
It is not very reliable as people may end up deleting or ignoring emails.
Mass mailing and unsolicited emails also bring down your reputation.
Content Marketing
Content is the soul of marketing, and other online marketing strategies cannot work without content. In fact, it is the common factor in all strategies be it SEO, SEM, or social media. But content marketing, in itself, can be counted as a separate strategy. It is done with the help of articles, blog posts, and press releases. Articles and blogs are posted on the business site as well as other sites that enjoy credibility among people. You can include links or URLs of your site here, so the reader is directed to your site.
Content marketing enhances the image of your business and builds trust in the target audience. It attracts inbound links, which is also beneficial from the point of view of search engine ranking. However, the challenge lies in creating quality content. The audience is constantly being bombarded by loads of content, and thus, you have to work on making your content unique. The usage of images, graphs, and infographics enrich the content. Also, relevant information and engaging tone work wonders. This is a time-tested strategy that wields results when pursued consistently.
The good points of content marketing are:
It is an evergreen and credible strategy that customers find beneficial as well.
It boosts SEO and SMM.
The demerits are:
It demands time, money, and effort because quality content cannot be generated with mediocre and inexpensive talent. Also, sharing the content on apt platforms is necessary and, thus, adds to the workload.
It takes time to produce results and cannot be tracked as easily as other marketing strategies.
Video Marketing
A video is also a kind of content, but it is quite unique. The audio-visuals are one of a kind and enjoy a great attraction quotient. They are highly engaging and effective. Audiences like videos and look forward to watching them. This is why video marketing has gained so much strength in the current scenario. It attracts inbound links and also enjoys higher click-through rates (CTRs). This kind of marketing strategy makes use of podcasts, training videos, entertaining videos, and ads to capture the interest of the target audience.
Videos explaining the working of the products and services aim to inform the audience. Promotional videos are based on ads and entertaining content. Videos are super impactful and, if utilized to their maximum potential, can create a lot of buzz about your business. There are lots of video hosting sites, such as YouTube, Vimeo, Vube, DailyMotion, NetFlix, Yahoo Screen, etc., where you can post your videos. This is a very dynamic marketing strategy carrying immense potential. You can create fireworks with its help.
The benefits of video marketing are:
It is very impactful and engages an audience on an emotional level, not only driving sales but also increasing brand loyalty.
It has immense recall value and, thus, is quite powerful and popular.
The downsides are:
It is quite expensive, and you must invest in equipment and professionals to produce a good video.
It requires careful online marketing strategies plan when it comes to content. The challenge is to deliver the right message in the right manner. The audience should not just remember the content but your product/service as well. It should be simple yet entertaining.
It is vulnerable to technical issues as it may slow down the site's loading time. It also needs more bandwidth. It may not be compatible with older devices or slow internet connections.
Mobile Marketing
It would be an understatement to say that the number of mobile users who access the internet through their smartphones will increase by leaps and bounds. Smartphones have revolutionized our world. It has become a sort of companion that is always by your side. And today, it is impossible to imagine a person with a smartphone sans an internet data pack. Web access through mobiles has surpassed desktops by a huge margin, giving rise to mobile marketing, an emerging online marketing trend.
A must-have strategy for businesses, mobile marketing is aimed at capturing audiences through smartphones and tablets. It is done with the help of SMS, Bluetooth messaging, apps, push notifications, proximity marketing, QR codes, and in-game mobile advertisements. A responsive website that is customized for mobile browsers is also a part of this marketing strategies. Mobile marketing is here to stay and is slowly getting acceptance from businesses. It offers a great deal of behavioral data about customers and target audiences which can be used for further planning and promotion.
The benefits of mobile marketing are:
It is a form of direct marketing and, thus, offers better scope for customer engagement.
It gives instant results as the phone is always with the user; thus, the responses are more immediate.
It can also be easily tracked.
It has huge viral potential as sharing is possible with a mere touch and does not require much effort.
The drawbacks are:
Creating content for mobile marketing is a challenging task. The diverse mobile platforms with different operating systems, screen sizes, and browsers create compatibility issues for the content. Also, the content needs to be simple, concise, and complete, which is quite tough.
The small screen size hinders visibility; thus, the viewer may miss the details.
It is in the exploratory stage; therefore, there are no set rules to play by and guidelines to adhere to. There are risks if you are not thoroughly familiar with the territory.
All said and done, online marketing strategies are also marketing in essence, and thus, the marketing strategies should be implemented after careful study and research like any other marketing strategy. Weigh the pros and cons properly before taking the plunge. You are sure to catch the pearls of success.
First Image source: pixabay.com
Recommended Articles
This has been a guide to online marketing strategies. Here we also discuss the pros and cons of online marketing strategies like mobile marketing, SEO and Local SEO, SMM, etc. Here are some articles that will help you to get more detail about online marketing strategies so go through the link.