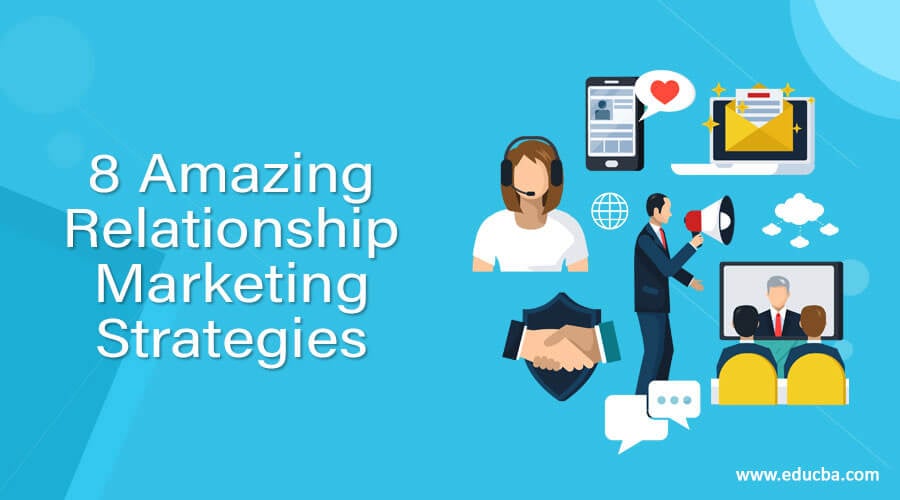 Introduction to Relationship Marketing Strategies
In order to succeed in the market, there should be a good product, good relationship marketing strategies and setting up of distribution channels. For some companies sales process is completed with the sale and guarantee terms. Thereafter, any customer query, complaints or suggestions may not get the desired response from the management following which the customers could share it by word of mouth to others and subsequently the company starts to score low on perception of customer service or after sales service. Finally this will start showing in sales, income and reflect in the bottom line.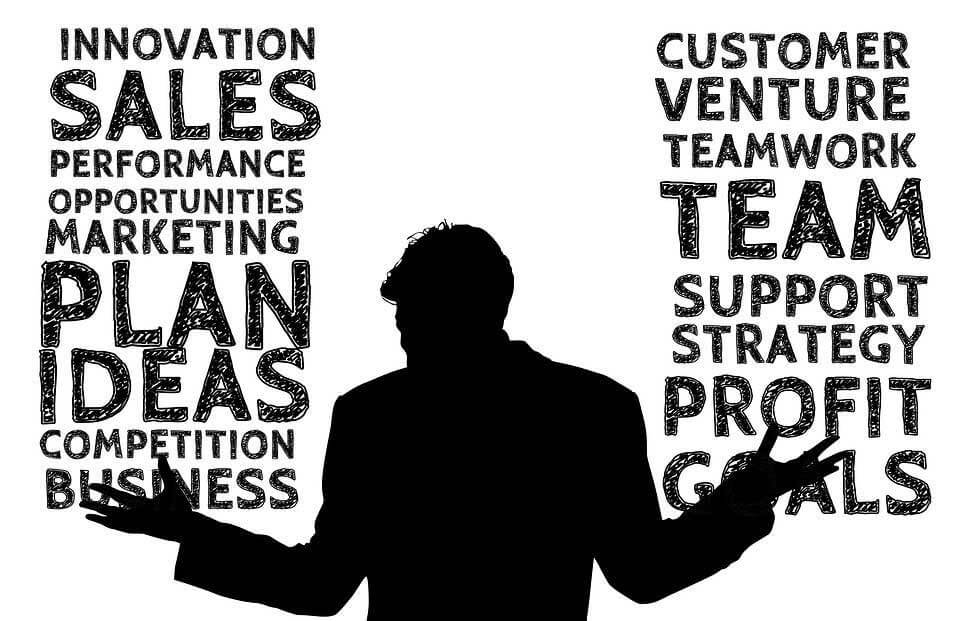 Image source: pixabay.com
According to leading business authors Emmett C Murphy and Mark A Murphy, acquiring a new customer can cost five times more than retaining an existing consumer. Therefore, developing and sustaining good relationship with customers/consumers is vital for any business. It pays to adopt relationship marketing as the core of customer relationship management (CRM) strategy.
What is Relationship Marketing?
Relationship Marketing refers to efforts by a company to build long term relationships with customers with a view to engage them for a longer duration. Moreover, a company may have different products and customers judge the merits of a company based on the experience they get through the first purchase. If the satisfaction level is high, there is a good possibility of repeat purchase of other products offered by the same company. On the other hand, if satisfaction levels are low, the customer may look for competitive offerings and thus the company loses valuable business.
There are compelling reasons to adopt relationship marketing for any business which wants to grow their market share and better brand recall among consumers now. Increased competition, globalization of business, recessionary trends in the market, emergence of new technologies for customer relationship management (CRM), new trends in social media all create an ideal atmosphere for companies to embrace relationship marketing in a big way.
As already stated, new customer acquisition is a costly exercise while retaining existing customers can decrease marketing costs by as much as 10%, analysts said.
Now with open economies, competition could come from anywhere in the world. It applies to electronics, consumer goods, farm products, cosmetics, computers and accessories, electrical equipments and so on. Therefore, companies need to constantly engage with the consumer, get their feedback and make corrective strategies.
For the past seven years, recessionary trends created by the subprime crisis and US financial crisis in 2008 has spread across the globe. So is Eurozone reeling under a crisis which makes the relationship marketing companies vulnerable to sales fluctuations as consumers cut back on spending. Therefore to stay afloat in business, they need to invest in technology, get connected with the consumers on a sustained basis and get keep them satisfied.
Companies thrive on multi-product and multi-service offerings, hence existing customers are a captive market for them to grow and become market leaders. Establishing brand loyalty therefore, become paramount for large businesses.
Strategies for relationship marketing
Following are the different strategies for relationship marketing:
1. Invest in technology: ERP & CRM solutions
With the emergence of digital or electronic era, cumbersome paper work has been minimized and the practice of storing data and information in simple excel sheets are also long gone by. Now the trend is towards investing in customer relationship management (CRM) solutions. The ideal strategy would be to install enterprise resource management (ERP) software and associated CRM solutions.
ERP is about technology and business processes- integrating different functions of a company into a single system that is accessible to key decision makers. Customer Relationship Management (CRM) is all about recording, storing details about the customer, his purchases, personal information and other details. ERP and CRM are two sides of the same coin and the objective of both is to streamline operations and enable more profits for the firm. ERP benefits organisations by reducing overhead costs, making business processes more efficient and reduces capital spent. CRM increases profits with greater sales and central repository of customer data which is accessible to the relationship marketing and sales team.
Microsoft, SAP, Oracle, IBM, Peoplesoft are all leading players in ERP, CRM implementations in small, medium and large companies. These days ERP packages are available even for small and medium businesses and hence they need to utilize this to keep ahead of competition.
Popular CRM systems such as Salesforce, Microsoft Dyanamics provide a standardized method for collecting and sharing customer data and cataloging customer interactions. CRM enables executives to create sales projections, sales officers to keep in touch with clients, shipping clerks to verify address and by the billing department to create invoices. The objective of CRM is to help the company store customer data which in turn can be beneficial for increasing sales, retention of customers and enable better relatishonip with them in an efficient manner.
Investing in technology solutions such as ERP and CRM may entail one time installation costs and recurring licensing, upgradation costs which in any case provide good return on investment (ROI). But cost sensitive companies can opt for cloud based solutions where the entire application, software, servers and storage are managed by a service provider in a secure environment in virtual space that can be accessed by the employees of the company by logging through desktop internet or mobile devices. However, from the security point of view it's better to keep the database in the local servers.
The most streamlined businesses can't do with out sales and hence implementation of CRM needs to have priority over ERP solutions, analysts said.
2. Building Customer Relationship through loyalty points
Several companies now reward customers for being showing loyalty the company by issuing bonus rewards points and cash back offers to customers on new purchases. They are also given loyalty program cards that can be used at any of the retail outlets of the company for repeat purchasing. The reward points can be redeemed or offset against future purchasing. With a robust, ERP, CRM package at the backend, storage and retrieval of customer data, their purchasing activity is lot more easier.
Such reward activity for loyalty towards company has been promoted by mobile phone brands, watch brands, electronics consumer durable companies, book stores, oil marketing companies and several other leading industry verticals.
3. Email marketing
Retention of customer data helps companies sent emailers from time time regarding new product launches, exclusive offers, clarifications regarding some service issue, product failures, exchange offers and so on. Care should be taken regarding the use of titles in emailers and content so that more customers open and read what is being said. Email software programs like Mailchimp enable companies to send information to large number of people without being spammed. There should also be provision for unsubscribing from future email newsletters, if the customer so requires.
4. Website, online chats, toll free numbers
Now most companies have online presence through websites and listing in directories. Websites have to be informative, interactive and must have user-friendly navigation features. The websites should provide online chatting facility and display toll-free numbers that enable customers to call any time of the day to resolve any complaints.
Websites should be mobile-friendy enabling vertical scrolling so that more people can also access content on mobile devices.
They can also provide images, videos and important features of products and services. It can also enable customers to book complaints online or use webforms to communicate with the company. Toll free numbers have to be attended promptly and a back-end call center manned by people with good communication skills can enhance the customer satisfaction levels. The queries could range from information regarding nearest service centre, warranty issues, recurring problem with a device and so on.
5. SMS Marketing
Short messaging relationship marketing campaigns (SMS) can be effectively used to communicate new offers which are time bound, new product launches, new show room openings, and any other schemes beneficial for the consumer. SMS campaigns work best on holidays, early morning and evenings as users have more free time to read the messages. Most often the intention of SMS marketing is to engage the consumers on a regular basis and retain the consumer. Discount offers and bonus reward point offers can also be communicated.
6. Include social media for relationship marketing
Socialmedia has emerged as a really viable digital platform to communicate with existing consumers and also generate new leads. FaceBook, Twitter, LinkedIn, Pinterest, Google plus and other media can be effectively utilized for promoting the company and its brands.
Care must be taken not to post too much or too little content in FaceBook or Twitter. It is better to have FB accounts for the corporate level and for brands. The corporate FB page would cater to important events, appointments, postings relevant to the industry as a whole while FB pages of the company brand should focus only on the products and features, have contests or solicit opinion of users. The more the likes and shares generated, the more will be popularity of the social media pages.
The FB page may receive comments, queries and suggestions and they must be attended to on a regular basis. Photos and words used must be original and concise. Videos published on YouTube can also be promoted through FB. Companies should devote some funds for paid promotion of postings that it reaches newer audiences and create awareness of the company's products.
FB users are motivated to like a page or posting for various reasons- to show support, to get a free offer, for entertainment, to get product updates, to interact with the company,
7. Sending Greetings on festivals and New Year
It will not be a bad idea to send greetings to consumers through email and social media pages in connection with important festivals, New Year. This will convey the message that the company cares for its consumers. Offers related to that period can also be conveyed to them.
8. Consumer campaigns & Referrals
Many large companies hold consumer campaigns to get in touch with the consumers directly. An electronic appliance company may hold free service campaigns and encourage its customers to bring the defective products that will be diagnosed free of cost and spare parts charged at subsidized prices.
Referral campaigns are used by credit card companies, magazine publishers, banks, finance companies, online marketing firms to get more business. Those who refer friends, relatives and others to generate more business for the company are either rewarded in cash, gifts or reward points which can be redeemed on future purchase.
Some globally famous examples of relationship marketing: When Swedishfirm Ikea changed its font in the catalog, consumers objected and the company retraced their steps, Direct Recruitment sends hand written birthday cards to customers thus making them feel wanted, American airlines and other leading players give frequent flyer rewards to passengers that may be in the form of free flights, discounts and upgrades, Dell provides special online shop for corporate buyers who buy in large volumes while pharma company Vyanase created an extensive online portal featuring videos, forums, expert articles and mobile apps to help those who suffer from ADHD.
Conclusion
The capability of relationship marketing to gain new business and sustain existing customers has been proved beyond doubt to work across industry and more so in Business-to-Consumer (B2C) markets. The best of relationship marketing strategies will fail if employees are not adequately trained on corporate ethics and best customer interaction practices. For this, regular training sessions for employees will be beneficial.
There should be clear policies on how customers interact with customers on email, phone, chat and social media. Their performance should be monitored and benchmarked against best practices in the industry. All feedback received by the company should be collected, analysed and incorporated into companies best practices. Conducting regular polls and surveys will also help the marketing team to know the pulse of the market. Effort should be taken to leverage on warm leads- customers who have already shown a desire to buy the company's product or service.
All the employees should be involved in customer satisfaction exercise but more specifically marketing, sales, customer relationship managers, call center executives, and public relations personnel. 
Recommended Articles
Here are some articles that will help you to get more detail about the relationship marketing so just go through the link.