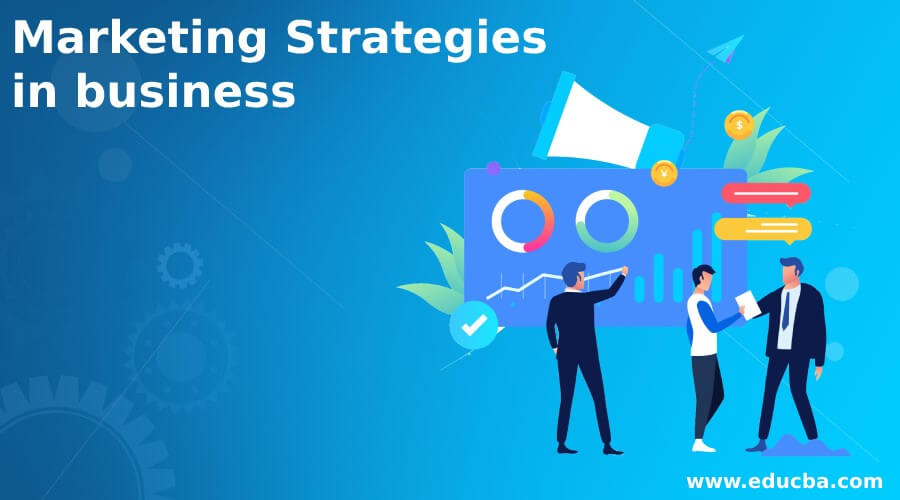 Introduction to Marketing Strategies in Business
The big and rich people were not always big and rich; they grew by putting in efforts and time into their businesses. However, was putting in efforts enough, is working hard sufficient for any marketing strategies in business you do? No, hard work alone does not suffice; it never did in the past, it does not make it today, and it will never even in the future. Along with working hard, you need to work smart in fact, I will put it this way 75% smart work, and the rest will be hard work. To achieve heights in your marketing strategies in business, you need to work smart; working smart reveilles your abilities, your knowledge, your talent, and
your confidence in your business marketing
, your work, and your industry. Let us look at some of the
best marketing strategies in business
that will help you grow and publicize your business smartly.
Marketing Strategies in business

1. Mouth publicity or the word of mouth
This method of business marketing or publicizing is the oldest and one of the best ways of marketing strategies in business Very beneficial for small businesses because it does not include any cost for telling people what you do and what is your business all about. Word of mouth keeps spreading. If you and the services you provide are liked by people, they will definitely talk about it to people known to them as their friends and relatives. The best way of marketing strategies in business is with no cost involved.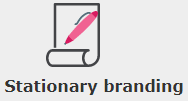 2. Stationary branding
Every little thing you use at your workplace or to hand over to your customers must include the name of your marketing strategies in business and your contact numbers. For example the carry bags or if you would want to cut down on plastic, you can use recycled paper bags with the name of your brand on them along with a brief of your business and, of course, contact numbers, to be more specific, you can also add your official address so that people can come down to your shop and have a look at what you deal in. Similarly, you can hand out leaflets to your existing customers with the goods they have bought from you to add more value and professionalism.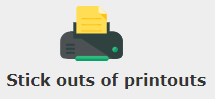 3. Stick outs of printouts
On a word document, create an interesting little leaflet with your brand name, the brief of your marketing strategies in business, and your contact numbers. Stick these on the shutter of your door, on your neighbor's shop shutters, on the gates or walls of the societies close to your workplace. You can also get multiple prints and add them to close-by society's letterboxes. You can also add your leaflets and visiting cards to the letterboxes. This is a very simple way of creating awareness of your marketing strategies in business at a very minimal cost.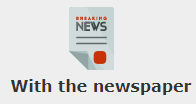 4. With the newspaper
Printing the advertisement on a visible part of the newspaper might cost you huge numbers or a great amount of money, it might not even be for audiences you do not want to target to sell your products and services to; however you will waste money spending for printing an advertisement in the newspaper if you give a little advertisement or a small advertisement it might go unnoticed, which is again waste of money. Hence what you can do is catch hold of a newspaper distributing man early in the morning or your local newspaper guy. Just ask him how much he will charge for distributing your brand leaflets along with the newspapers. This idea will not cost you a lot of money, at least much cheaper than printing an advertisement in the newspaper.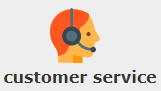 5. Give 110% customer service
Service is a very strong way of developing relationships with your customer.100% customer service is very average customer service because you are only doing your job by giving them 100% service. You need to go that extra mile to deliver 110% customer service. When you do something special for your customer, you know that your customer has left your place satisfied and content. This satisfaction of your customer will bring him back to you. In fact, he will also market your services to people he knows. So you need to make sure that every customer that leaves your place leaves with satisfaction and definitely no regret. So remember, the key is 110% customer satisfaction.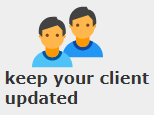 6. Maintain your relationships and keep your client updated
Now you are into a marketing strategy in a business with very little access to audiences; you need to make sure that the number of audiences or customers you have you keep in touch with them. Keep a data of your customer with their basic email id or their phone numbers. Every time you have an update to share with them you can simply send them the update via mail or an SMS. You can also simply email or message your customers to ask them for feedback on the product or service that they bought from you; also, asks them if their purpose of investing their money was met. Let them know of anything new you or the industry has to sell to them or that can be helpful for them. Maintain existing relationships is very important, new ones will be developed and maintained; however, keep the ones you have on hand happy and content.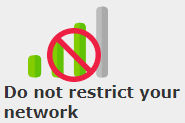 7. Do not restrict your network
You never know how far your marketing strategies in business can grow unless you aim for its growth. You have limited access to audiences and a limited number of customers for that reason. You wouldn't want to remain stagnant, right? You want yourself and your marketing strategies in business to grow, for that, you will have to aim big and reach out to more people, tell them about your marketing strategies in business and what will they benefit out of the same. Increase your reach and approach more audiences; you never know who will be your next prospect audience or customer. There are a number of ways of improving your network; it's much easier than these days than it was a few years back, thanks to the internet and telecommunication.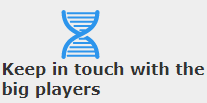 8. Keep in touch with the big players
You are in the market, you obviously have competitors, and you must keep in touch with them. Your competitors might be big and small. You can maximize your relationship with them. In marketing strategies in business, you never know who might need whom. So you must always keep in touch with them. Let them know about your qualities and see and understand what they do to maximize their marketing strategies in business. To keep in touch with them you can simply catch up with them for any meal you like it can be lunch, dinner or maybe simply coffee, what is important that you catch up with them.
While you catch up with them, you can simply build your relationship to an extent wherein you pass on clients, for example, if you have a client whom you know you will not be able to help; however you know that your competitor can, you can simply refer your competitor and let him know you have referred him to someone. Similarly, if your competitor has small clients whom he cannot serve properly or might not have time to serve them, you can ask them to refer you to the small clients.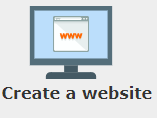 9. Create a website
If you have your own marketing strategies in business in the market today, you need to have a website of your own to publicize your marketing strategies in business. The youth today makes sure they use the internet before they buy anything so you need to maximize the use of technology to get popular and gain the attention that your small business marketing strategies and you need. If you create a website you need to increase the views of your website; for that you to use blogs and social media. The use of technology is one of the best ways to make sure your small business marketing strategies are marketed the right way. You can make use of content to attract customers; however, you need to keep changing the content regularly so that your viewers are not bored with your website.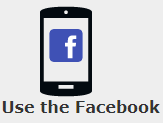 10. Use the Facebook
You can always create a webpage on Facebook and other social media sites for a number of people randomly visit web pages for learning or simply entertainment. You can make sure to maximize the use of technology you use, such as websites like Facebook. Create a page on Facebook to post your creations, your posts, your blogs, your learning, etc. Social media is very good at creating awareness about your industry, your marketing strategies in business, and you. So make most of it.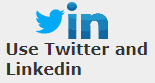 11. Use Twitter and Linkedin
Web pages such as Twitter and Linkedin are a website for professionals of different domains. These professionals come together in a particular group and share updates. Of course, amongst professionals, there might be people who can be your target customers. You can use these websites to tell people about yourself and your small business marketing strategies. Being active on the websites is very important; you should not simply start your web page or your profile on the sites and not be active on them.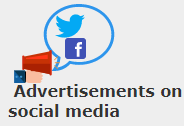 12. Use paid advertisements on social media
A paid advertisement increases your ability to target your audiences. If you are thinking about old advertising techniques, they are way too outdated to be worked on. The reach of social media is much bigger and much faster than the olden advertising techniques. Instead of spending bucks on a printed ad in a newspaper or television, use the advertising on social media websites as this can give you or fetch you more prospective customers and hence smaller business marketing strategies.

13. Create videos and post on YouTube
A number of people are really not interested in what you write, for some are not interested in reading, and some are too lazy to read. You can also create a video about your business marketing strategies, a brief about it, some of your specialties, what makes you better than the rest of the market and your competitors, your contact details, and your address of course and post the same on youtube. Create something unique so that people are interested in watching your video. The best way of advertising these days is using technology to reach out to most of your customers. You never know who can be your next target customer.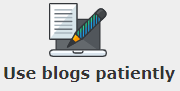 14. Use blogs patiently
When you create a website, you need to use blogs to keep your audiences interested in your website. Choose relative content to post on the websites, keep changing your content to make sure that your website does not look or appear monotonous. You will have to be patient with your blogs and be online available for the audiences regularly. Over time and with patience, your marketing strategies in business will gain publicity and will generate leads and business for you. The key here is patience.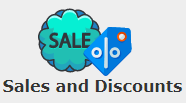 15. One old method sales and discounts
Everyone likes getting more by paying less. I am so sure even you would love to know that you can get something you want by paying less money. Discounts and offers are loved by everyone. Not regularly but once in a while, you can surprise your customers with such events. Make sure you tell your customers that you have a discount or an offer for them, using all possible means, be it social media, SMS, mails, or newspaper. Awareness is very important if you want to increase your marketing strategies in business.
Conclusion
Small business marketing strategies are very important as it increases your value in the market. Now to increase your worth, you need to make sure that people know that you are in the market with a particular set of goods and services. However, how can you market your business? The use of old technologies with minimum or no cost involved is possible and very affordable. If you want more exposure, use technology to maximize your reach to your audiences, technology can reach out to most people much faster than the old business marketing techniques can. You need to maximize your reach, your customers, and your small business marketing strategies.
First Image source: pixabay.com
Recommended Articles
This is a guide to marketing strategies in business; here we have discussed the different business strategies which will be very helpful to increase your business you may also look at the following marketing to learn more –