Updated April 24, 2023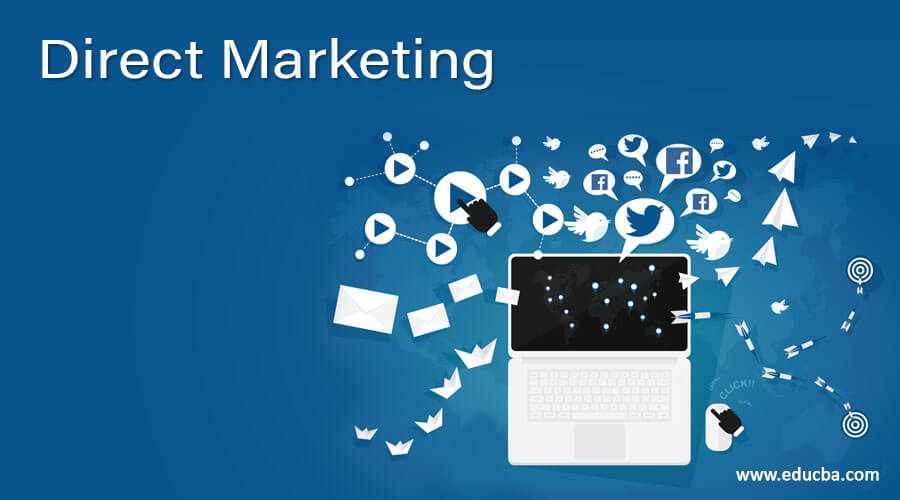 Introduction to Direct Marketing
Companies nowadays want to be more in sync with what the customer demands; hence they have resorted to a new type of marketing known as Direct Marketing benefits by which companies want to ensure that they are the customer's first preference. Direct marketing Benefits, as the name suggests, is a form of marketing wherein a company touches base with the customer and receives direct feedback from the customer for its product or service. Furthermore, since people consider the response to be almost immediate, they deem it more reliable, which is possibly essential in this fast-changing world.
Some Ways to Use Direct Marketing Benefits Effectively
Marketing is the key that unlocks the immense potential that businesses have to offer. Organizations are quite particular about their sales and marketing divisions because of their proximity to the clients. It is their feedback that helps them in making more suitable products that customers need and prefer.
For ages, companies have been relying on direct marketing benefits tricks and promotions, and in this new age of e-commerce, where businesses have shrinking margins and technology has made life simpler, it becomes all the more imperative for the companies to stay in touch with their customers to get the hang of the customer's nerve, to understand the customer more n more properly.
In the past, companies would release a product and anticipate that consumers would use it.
Now it's the other way round; companies must be on their toes throughout, keep doling out products based on customer expectations and preferences, and reinvent older products to suit current requirements.
Some ways of using direct marketing types:
E-mails
Direct Response TV
Brochures / Coupons
Facebook / Twitter
Direct Marketing Advantages and Disadvantages
Given below are the advantages and disadvantages mentioned:
1. Email Direct Marketing
One of the most popular and long-standing forms of direct marketing is e-mail or direct mail. Informing customers about your presence by sending emails to your preferred set of customers is one of the oldest methods. It helps to build new customers by letting them know what product or service you offer, reminding them you already build a customer base about your company or increasing your customer loyalty by giving some freebies over the mail upon clicking a button. Undoubtedly, emails are the most basic way to establish contact with the customer, but it is crucial to comprehend whether you are contacting your target customer or not. Just sending unsighted e-mails to anybody and everybody on your list would not fetch you the desired results; in fact, they become infuriating for the customer to the point of losing the customer base.
Such unwarranted e-mails normally form a part of the junk mail or spam folder of your customer's e-mail account. Hence it is essential to understand your target customer and send the e-mails to those you believe might respond to your quest. The best way out is to filter your database and segregate it into certain basic aspects, be it age, profession, or income level, categories that you think would be essential in creating that formidable list of clients you think would be interested in your product or service.
E-mails can also be used to find out and analyze a new product or service you are about to launch in the market. Direct marketing benefits through e-mails are like that Launchpad, wherein you can get the hang of how the customer would react towards your product or service. You can send a mail to a small group of consumers to try a new service or product. Furthermore, you could imply a direct response technique wherein the mail recipient must click a button or fill in some code if interested in the product or service.
These methods enable companies to keep track of the level of interest in their offerings easily, as they receive an immediate, measurable response that helps them analyze the data they have received.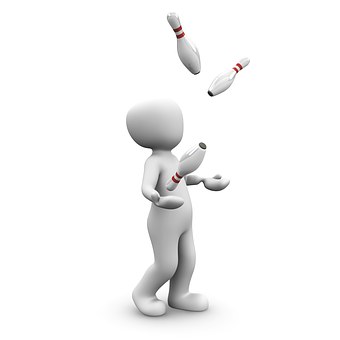 (Image source: pixabay.com)
2. Telephone Marketing
Another common method of using direct marketing techniques is through telephone calls. Making a telephone call can help you immediately understand the response to your product or service.
The conversion rate, no doubt, is quite marginal since you have to make many calls to achieve the desired results. A rough estimate suggests that for every 10 calls made, 7 calls might indicate interest in your product, 5 may agree to meet you for a demonstration, and 1-2 calls could be converted into sales.
However, you should exercise utmost care while making direct telephone calls for immediate marketing benefits. Proper telephonic etiquette should be taken care of, be polite in your conversation, ask the customer whether it is a suitable time to talk to them and whether they would not mind sparing a few minutes of their precious time in listening out to your product offering, along with this also ensure that the list that you decide to call upon should be free of any DND numbers.
Mobile phone users across the globe have increased drastically, with the current statistics estimating that over 5.6 billion people are using mobile phones. Customers nowadays are very particular about their privacy, making it all the more imperative that you first sort out your list so that you only call those people who do not mind receiving sales promotion calls. Keeping this fact in mind, companies are sending text messages to customers to inform them about their offerings. Short Text Messages or SMS is another way of doing direct marketing benefits that many companies have used to create an interest and curiosity about their product or service.
You can send messages to new customers from the database or customers who have already purchased products from you. Companies send information about the latest product or service through SMS, and analyzing the customer's response enables them to comprehend whether their product has been accepted. Along with informing about the new offering, companies also provide options for discounted purchases to the customers in case they further their purchase from them by inserting a certain code right away.
Again as it goes with any direct marketing benefits that involve getting in natural touch with the customer without his permission, you need to be careful about the list of people you send the SMS to. The list should be carefully checked and not involve those not interested in receiving promotional campaign calls or SMS because it would do more harm than good. Ensure that the prospects have not signed in for DND (Do Not Disturb) so that you don't hinder their privacy policy.
SMS marketing, like other ways of direct marketing, helps you unlock the immense potential that this form of immediate marketing benefits offers by measuring the response you receive as far as your product or service is concerned almost instantly.
3. Direct Response TV
Direct response TV is the new age method of using immediate marketing benefits. You must have noticed led screens at most eating joints with commercials running on them. They aren't the normal commercials you have seen on your TV screens; these are specially prepared commercials for the target audience, popularly known as infomercials which target a specific group of people. Most restaurants are full of families, or youngsters catered to through these infomercials.
The companies can also decide to run which commercials to be played at what time of the day; for example, in the morning and early afternoons, when it's mostly college students who visit the restaurant or food joint, they can play certain specific commercials that would be of services or products that would interest the youth and at other time play commercials targeted for the family at a later part of the day when families normally visit the place.
4. Brochures/Coupons
Many companies use brochures or coupons to create awareness about their products. Its use is wider than just smaller and newer companies but to old and established ones. To substantiate with an example, you must have noticed many nearby pizza companies providing you with brochures or flyers of their offerings. Some companies also offer coupons for the purchase of an individual pizza, with others offer them for free or a certain discount on your second or third order. This technique of providing freebies or discounted items comes under direct marketing.
Brochures or coupons can be given to your neighborhood homes in case your place of work is located near a residential society or could be handed over to the people in the parking lot if your office is located in a marketplace. Various beauty parlors or even automobile workshops have also applied this strategy, wherein they provide you with free coupons for a few services and a discounted price for other services. This way, they persuade you to visit their store once and become a part of their customer list if you like their services.
Moreover, any service or product that targets students should be handed over to them outside a college or some famous food joint where the students hang out; for a service targeted at women, the coupons should be mostly distributed at houses or other places women normally visit.
For example, for a beauty service provider, the best place to provide brochures would be either at the target audience's home or a daycare center and vice versa for a daycare center's advertisement, the coupons could be delivered at the beauty care provider.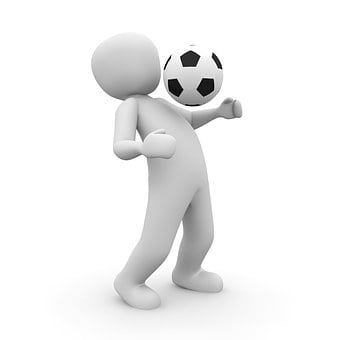 (Image source: pixabay.com)
5. Facebook
Facebook or social media has immense potential for delivering the desired results. With nearly 3 billion internet users across the globe, the power of the internet and social media cannot be ignored. Every day a large number of people are connected via Facebook, Twitter, and YouTube; the internet has surely opened new doors for advertising for companies.
Many newly built companies are using the power of social media to create awareness about their offering. With the numerous mobile apps made every day, companies find it easier to entice customers to download their apps or visit their websites for a wonderful customer experience. How often have you noticed a new app being sold on your Facebook page or your Twitter handle? Companies these days are using such smart techniques to get in touch with their customers.
The best part is that they are already aware of your demographics; hence this is the sure-shot method of direct e-mail marketing compared to sending e-mails and SMS or telephonic conversations. The best part is that by downloading an app, you give an immediate response to the company about your likability of the product or service offered by them.
E-mail direct marketing is the new age of marketing; with the boom in the usage of internet users across the globe and e-commerce mushrooming, it becomes imperative for companies to have more hands-on information about their target audience, which perhaps direct marketing benefits helps to attain to a larger extent. Unlike older versions of advertising and e-mail, direct marketing and direct marketing types like television commercials and billboards where the exact effect of the companies' effort couldn't be measured, this is a way in which the company directly receives response.
Moreover, direct marketing benefits are cost-effective also, which makes it all the more a viable option in these days of shrinking margins. Its effect is far-reaching and involves lesser hassle and time. So next time you receive an e-mail or message from a company, don't just brush it aside to spam; you never know, the company might be inviting you for that purchase with a discounted coupon inside!!.
Recommended Articles
This is a guide to Direct Marketing. Here we discuss the introduction and direct marketing advantages and disadvantages respectively. You can also go through our other suggested articles to learn more –