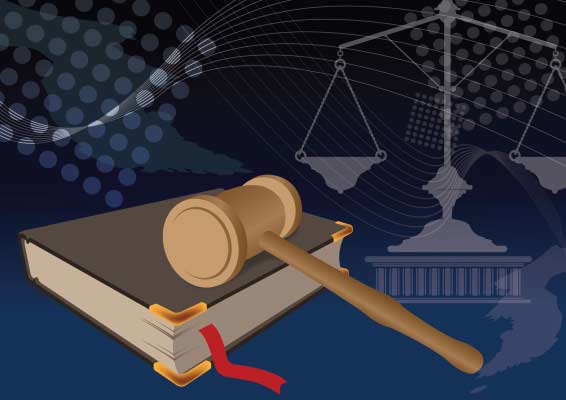 Introduction to Workplace Laws
Every individual in their work-life is likely to face a poor work environment or a workplace situation which sues them, at some point in their careers. This may happen due to office politics, emotional stress or a more serious violation of rights. The most opted way to get out of situations like these by most of the employees is to look for another job as few have the courage or resources to take on their employers and fight long for their rights. Also filing a case against the employers is also not fruitful in many cases as they may have access to comparatively better resources than you. But this doesn't mean that you'll let them sue you or take advantage of your work. There are several laws which describe the protection of right of employees at the workplace.
If you think that situation cannot be self handled and requires a more urgent step, then in order to file a case against the employer you should be doing the following things-
Figuring Out the Case
Sometimes it may happen that the case you want to file against the employer may not be suitably recognized by the law. For example-If your employer yells at you often without your mistake or hurts you emotionally, it may not qualify the terms of mental harassment. However, if he continues to do so and you suffer from a psychiatric problem due to this, then you may set the case against him. Go through the labor laws and study them carefully to know whether any of your rights which you think are violated, are mentioned in them or not. You can also go through the fundamental rights section of the constitution to know whether any of your fundamental rights is getting violated or not.
Apart from this, you should also have a thorough look at your contract, to know what promises the company owes to you, whether monetary or individual. Violating any of these promises can let you drag them to court. For example, if your employer performs a wrongful termination of your job without any prior notice, violating his contract, you can drag them to curt for this.
Ways you can Proceed Through
The basic thing you can do to file your complaint is firstly by approaching the human resource department of your company. Give them adequate time to go through your formal complaint and evaluate the situation, and advise you solutions. If you are not satisfied with the solution they suggest then you may proceed to the next step.
If your contract has been violated you can file a case in a civil court. Cases related to mental harassment of employees can be filed in the civil court as well as criminal court. Another way to sort it out is by consulting a lawyer to know if your case can get settled through arbitration or by a labor tribunal. This will save your time as well as your cost.
If your case isn't settled by any of the ways mentioned above, then you can proceed with the matter to court, but make sure that you maintain a record of all the activities and incidents that you think violated your rights. Note down the date and time as well. This information will help your lawyer to display his case in a more efficient way.
Points to Ponder
While filing a case against the employer, note that you'll be facing a lot of risks. You'll get yourself exposed to in-depth scrutiny. Your daily schedule works done, interaction with the workers, etc. will be examined by the company. Even your minor mistakes may be used by them against you. They may also browse through your previous employment records to grab any of the issues you had with your previous employers. Even your personal life may get noticed in some cases.
10 Workplace Laws Your Employer Might Be Violating
Following are the workplace laws that the employer might be violating commonly at the workplace-
Discrimination
Even after the full-fledged laws designed against discrimination, employers continue discriminating their employees on the basis of their race, religion, gender, age, nationality, disability, etc. Not only at the workplace, is discrimination prevalent commonly in hiring, promotion, discipline, and termination as well. Some of the commonly practiced ways of discrimination are –
Spreading malevolent and untrue rumors at the workplace.
Isolating an individual socially and professionally in the office, due to his/her appearance, origin and gender.
Threatening or dominating an employee.
Deliberately discouraging or hindering an employee in his/her job.
Physical abuse or using abusive languages against them.
Dismissing one from his roles and responsibilities without any valid reason.
Imposing unrealistic deadlines intentionally to make an individual employee fail.
Holding back important information or providing wrong information tenaciously.
Cracking offensive jokes (verbally or in written), especially in front of or about female co-workers
Causing unnecessary pressure on a particular person by assigning heavy workload to them even when other workers are free.
Making an employee sit idle without any work, this becomes a reason of mental pressure and tension on a worker. This way is often employed by companies to make their employees surrender for voluntary retirement schemes.
Intentionally and unreasonably criticizing an individual on a regular basis.
Ridiculing one's opinions and ideas.
Holding back deserved leaves, promotions, and training. blocking applications for training, leave or promotion
"Article 14 states everyone should be equal before the law. Article 15 specifically says the state should not discriminate against citizens, and article 16 extends a right of "equality of opportunity" for employment or appointment under the state." (Source: Wikipedia, Indian Labor laws). Thus if you are facing discrimination at the workplace then you may file the case against the company for violating the fundamental right to equality.
No Proper Pay
No matter how hard you work, some employers openly fail to pay employees for the time they worked. This has become a huge problem for the employees as even after working from home at night, and nonstop on weekends, responding to a huge stack of emails, they don't get what they deserve.
"The Payment of Wages Act 1936 mentions that employees should receive wages, on time, and without any unauthorized deductions. Section 6 requires that employees are paid in money rather than in some other kind." (Source: Wikipedia, Indian Labor Laws)
Thus your employer cannot force you to work off the clock or overtime, without any additional pay for the efforts you apply.
Deprivation of Insurance of Health and Social Security
After getting employed at a workplace, you may get deprived of the insurance of health and social security, etc.
"Employees' State Insurance is a self-financing social security and health insurance scheme for Indian workers. For all employees earning 15000 (US$220) or less per month as wages, the employer contributes 4.75 percent and employee contributes 1.75 percent, total share 6.5 percent." (Source: Wikipedia, Indian Labor Laws)
This scheme provides the employee as well as their families with many benefits such as medical benefits and cash benefits. This scheme is also useful for the medical treatment of the employee as well as dependents.
Sexual Harassment of Women
Sexual harassment has been common in many firms, even until today. This is a serious issue in every country and against the equality of women in the workplace. "According to a FICCI-EY November 2015 report, 36% of Indian companies and 25% among MNCs are not compliant with the Sexual Harassment Act, 2013The government has threatened to take stern action against employers who fail to comply with this law." (Source: Wikipedia, sexual harassment of women at a workplace)
"Under this law, all women, irrespective of her age or employment status, whether in the organized or unorganized sectors, public or private and covers clients, customers, and domestic workers as well, will be protected against sexual harassment. Non-compliance with the provisions of the Act shall be punishable with a fine of up to 50,000." (Source: Wikipedia, sexual harassment of women at a workplace)
Women are more vulnerable to lower pay as compared to men, and employers doubt their working ability as compared to men. Hence, it is important for women to protect their rights and ensure that their rights don't get violated or they don't get harassed by the employer.
Dismissal Related Laws
Sometimes you may get dismissed by the employer intentionally and without any valid reason.
If you think you have been dismissed without any notice then you may file a complaint under the Industrial Disputes Act 1947. This law states that a workman who has been employed for over a year can only be dismissed after taking permission from the appropriate government office. In addition to this, the law states that proper and valid reasons must be given, before dismissal. During the time of taking permission from the government, the firm should wait for the dismissal. Redundancy pay should be given, set at 15 days (average pay for each complete year of continuous service).
A company can terminate the job contract of a permanent worker only for proven misconduct or for habitual absence. Indian laws require a company to get permission for dismissing workers with plant closing, even if it is necessary for economic reasons. The government may grant or deny permission for closing, even if the company is losing money on the operation.
Deprivation of Maternal Leave
Many times it may be the case that an expected mother may be deprived of the maternity leave just because the company calls it against the company laws.
"The Maternity Benefit Act 1961, creates rights to payments of maternity benefits for any woman employee who worked in any establishment for a period of at least 80 days during the 12 months immediately preceding the date of her expected delivery." (Source: Wikipedia, Indian Labor laws)
Deprivation of Bonus
You may not know that your employer is depriving of the bonus which you should get, if you work in an establishment with 20 or more employees.
"Payment of Bonus Act 1965 says that the payment of bonus should be provided to persons employed in certain establishments on the basis of profits or on the basis of production or productivity. This Act is applicable to establishments employing 20 or more persons. The minimum bonus, which an employer is required to pay even if he suffers losses during the accounting year is 8.33% of the salary."(Source: http://adapt.it/adapt-indice-a-z/wp-content/uploads/2014/09/Labour_Employment_Laws_India.pdf)
Payment of Gratuity
Gratuity in simple words is a part of the salary that the employee receives from his/her employer in gratitude for service rendered by the employee to the organization/company. Gratuity is paid when an employee working in an organization completes 5 or more years of full-time service.
One should know about the gratuity related laws to check whether they are provided with it or not. If you have complete 5 years of service with a company then you must check whether they are providing you with gratuity or not.
"The Payment of Gratuity Act 1972 applies to establishments with 10 or more workers. Gratuity is payable to the employee if he or she resigns or retires. The Indian government mandates that this payment be at the rate of 15 days salary of the employee for each completed year of service subject to a maximum of 1000000." (Source: Wikipedia, Indian Labor laws)
Payment of Compensation
Sometimes, organizations engaged in hazardous works, may not be willing to provide employees with compensation, if they meet with an accident at the workplace. They may tell you that it happened because of your own negligence.
The Workmen's Compensation Act aims to provide workmen and/or their dependents some relief in case of accidents arising out of and in the course of employment and causing either death or disablement of workmen. It provides for payment by certain classes of employers to their workmen compensation for injury by accident.
Depriving employees of Provident Funds
"Employee's Provident Fund (EPF) is a retirement benefits scheme that's available to all salaried employees. This fund is maintained and overseen by the Employees Provident Fund Organisation of India (EPFO) and any company with over 20 employees is required by law to register with the EPFO.
It's a savings platform that helps employees save a fraction of their salary every month that can be used in the event that you are rendered unable to work, or upon retirement." (Source: Employer Provident Fund organization website)
Sometimes there may be cases that we become short of money and don't have any funds available. In this case, the provident funds earned through working in a company will help you a lot. If you are working in a company that does not provide the benefit of provident funds, then you may not have savings left for the future.
Your workplace is a second home for you, you'll be spending much of your time there. Thus, if your workplace is not comfortable to work in, it poses serious issues on your physical and mental well being as well as the quality of work.
Every worker faces one problem or the other at the workplace. While sometimes these problems get sorted out of one to one contact others are not easy to sort up, and are of a chronic type especially when your own employer is negligent towards it.
In order to fight for your own rights, you must be aware of all the labor and employment rights that Indian Government provides, your fundamental rights as well as the rights described in your work contract. Proper knowledge of all these rights will protect you from any harassment and violation of rights at your workplace, and you'll be able to work comfortably.
Recommended Articles