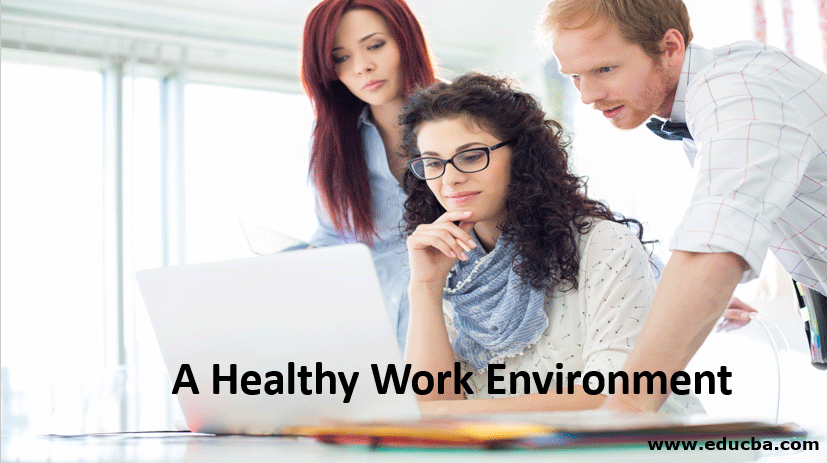 Introduction to a Healthy Work Environment
In this Topic, we are going to learn about a Healthy Work Environment. The work environment is a pervasiveness of labor, competition, emotion, regression, aggression, motivation, success, whatever adjectives you rolled in. And we the workers merely roll ourselves in this place cutting through these tangles to reach our goals. Maximum of the corporate entities are an amalgamation of these feelings, but when the same turn corrosive and negativity starts filling the air, you feel like close the work and run away. But as it is said, face the problems, but do not run away from the same. With the help of others, you can make improvements in the work environment. You have to choose whether you would like to contribute towards negativity or generate a positive feeling.
Find out the ways to start a healthy work environment
Below are mentioned some ways for a healthy environment :
Try to align with the others in the group
In a particular situation or a phase of our life, we must have worked with a person who is negative in his thinking, outlook, and personality. He always thinks negatively about everything and shows negativity in each situation. How good his idea is, he would always find something or other wrongs with it and would reflect all the tendency to come up with the reasons that won't work and seems to cherish in the controversy.
It is said that there are both pros and cons in every action; in every action, there is always a positive and opposite reaction so in corporate organizations. Remember that whatever you take the action, and wherever you go it is followed by the opposite reaction. So whatever you say or convey to others will get back to you only in one form or the other. Here too it is best to concentrate on a particular area or an aspect where there is an agreement and to handle the disagreements it is important to fix up a meeting with your colleague and discuss it out to meet the shared goals. Approaching the workplace discussions will open many venues for you, create a positive outlook towards life and you would feel more productive.
When you try to connect with the team members, you develop a caring attitude towards them which will stand you in good stead and you are then automatically an architect of higher esteem.
Be a Motivator
Everybody likes to get cheers, greetings and feel appreciated for the contributions they have made and the efforts they have put. To receive and give positive feedback is an audacious way to motivate others and for the overall mental strength. However, today's workplace is sadly lacking in this area, but you can be an initiator. Shower praise to others in whatever way you can and motivate others by enthusing in them a value of hard work and dedication. This you can do so by displaying good motivational quotes of famous personalities on the board. Your encouraging words can stimulate others to put on their best socks. As long as you are sincere and by heart recognizing the other's work would generate an atmosphere of positivity and which would get you also the appreciation of your hard labor and work.
Develop trust
Trust is the most beautiful part of emotion that makes people safe. When you help to incorporate trust among our colleagues, you would generate a healthy work environment for everybody. But if it is missing, you could encounter an environment of fear and nervousness. Have trust for your colleagues especially your subordinates and regard their capabilities then you will see whatever work you assign them, they will do and they would surely come up to your expectations and you will see your trust blossom.
You should also suggest when meetings should occur and analyze the roadblocks and communicate the same to the group.
If you sense that there is something negative picking up, invite others for discussion and then act and see how the majority think and act.
Create a bond with your colleagues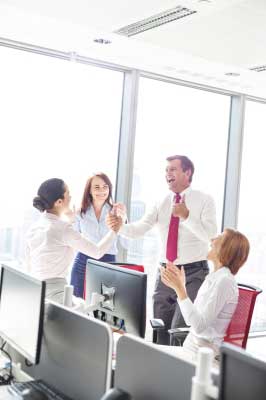 In a corporate environment, we generally tend to spend major of our time with the people we work with, this creates a personal bonding. We continue to know about them at the personal level too. Here a mantra is looking for those points that are common between you and your workers. This increases the level of understanding of trust, confidence, and motivation and then you can share concerns with each other more comfortably.
Brighten your operation area
As the mental and social environment can seriously impact the workplace, the physical environment is equally important. Working in a dark and chaotic workstation can make you feel drowned. If you are not a part of management but as a part of a team and an employee of a company you can create a healthy work environment. You can do everything that is in your control; you could open windows to get in light and fresh air, décor the room with plants and photographs, switch off fluorescent light bulbs, and do anything to make the space more pleasing and friendly. The best way is also to fix the things nicely like files, magazines, and all those items and make them clutter-free from a healthy work environment.
It is said that performance is a combination of personals skills, motivation, and opportunity. But all these qualities in an employee are also derived in a workplace, that's so beautiful and conducive.
As per Judith Heerwagen, productivity and the workplace are connected in three different ways:
A beautifully designed and ambient surrounding of a building can have a positive impact on the employee's productivity. Suitable adjustments in the workplace increase cooperation, team spirit and reduce health and safety risks. Remove the things that cause a distraction, are harmful, and are also hazardous.
The perfect building also builds motivation by providing a situation that can create a perfect mood to work and perform which leads to engagement and personal control. Moods also, in turn, build a healthy work environment of thought processes and behaviors that are directly related to motivation.
Beautiful buildings can also produce opportunity by providing equal access to the conditions that reduce health and safety risks and create a space for equal access to all the amenities and design options.
People tend to generally want to be surrounded themselves by nature, which could provide them a sensory change. Generally, the bond that is developed between human beings and other living beings is often known as biophilia, which cannot be replicated in interior environments. It is also very important for people to spend their few moments outside even though it is for a limited period. The daylight also helps people to regulate their circadian rhythms which are their daily cycle of waking and sleeping hours. When they find their rhythms are upset, people feel stressed. If the employees are exposed to the trees and scattered shrubs and squirrel running up the tree or if there is a lake or a pond nearby, employees feel fresh and highly rejuvenated and when they are energized it automatically creates a healthy work environment.
Create a Healthy work environment
A light healthy work environment is highly motivating. While working if you feel everyone is serious, tell them a small joke, you will yourself feel there is laughter in the environment. But the humor should not be at a cost of disturbance. You should make sure you are not disturbing anybody else while working. Adding healthiness in the workplace is called a healthy work environment which eases the tensed work environment, creates a cool atmosphere. Light touch of healthiness in a serious environment can act as a medicine, reduces the tension, open the scope for new opportunities and prospects and improve relationships. And we can see a healthy work environment examples all around us where the healthiness has actually benefited the people. But for the humor to be successful we have to find the right words and make sure that no word by mistakenly said that goes against the reputation of the company or is disgracing or hurt employees' reputation or their integrity.
Naturally, the fun occurs when people feel they are connected to each other as a team and where all are invited to open communication and acceptance. When all the members of the team are very well working together, it becomes very easy for them to feel free and confident to talk and have fun- Be it after a Football party or a launch of a project or you are having a brief pause in the afternoon. Have a good laugh at the things that are not related to the work and then see how the whole environment gets turn into a healthy work environment.
Make your goals very clear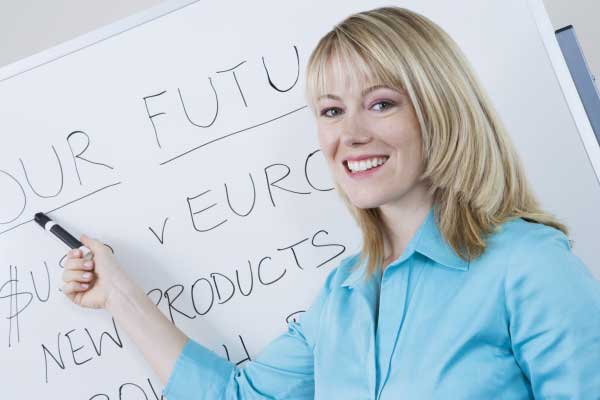 One of the pertinent things that must be plaguing you is a lack of direction or a clear goal which has many negative effects, from declining in motivation level to un-satisfaction and unhappiness. As a team member or a leader, make a plan and create a set of goals to achieve success, which should become a guiding principle for you. There are many targets that you have to meet, set the target rate move on that path to meet your objective.
Follow these best rules for setting your goal:
The goals that are manageable and can be attained
Handling a task that is not possible to complete or if you cannot complete it by the deadline is very disheartening. Often this can cause a personal reaction with a defeating attitude before even they start with their project. Creating goals that can pose a challenge and encourage colleagues will keep the boredom away. The objective is to set goals that are stimulating and the same that do not make you feel or your subordinates feel let down. Also, you need to take care that the goals are manageable.
There should not be any doubt left in any phase of the project plan or designated goal. Make sure that the goal which is set can be easily comprehended, for instance, while directing employees in a meeting take out some time for discussions as miscommunication can cause confusion. Make sure that the staff is aware of what exactly needs to be accomplished and what that is required to be done to reach the goals.
Use all the resources provided very carefully to reach the set target. Misuse, lack or overuse of any material can be considered as wastage and can cause heavy financial loss to the company. Give some time to draft a plan in a way that each factor is taken into consideration there is optimum utilization of the resources at your discrete.
Listen to the other ideas too
Give a good ear to the other viewpoint. Your team might have better ideas than you, listen to them and analyze how these ideas can be practically put to use on your project. Listening is better than speaking, as what you have got through listening can prove as a millennium idea for you. By listening to others also means you are displaying your genuine feelings of trust and respect for your colleagues that could stand you in high stead. By listening too you are creating a space for others too to express themselves and speak up for what is their mind and what is right. So make a policy to listen to the ideas and you will soon see the magic happening.
The above are just a few and simple ways to attain a title of an architect of a healthy work environment around, but there are many other ways too. It is you who have to ask yourself, "What is my contribution towards the company? Is my contribution going beyond my current portfolio and am I doing something that would be of any value for the company? If not start today and be on the good books not only of the employers but also of all your colleagues, teammates, and everyone in the company. Always remember that a good-natured person is always remembered and being an architect means you will be always remembered even if at some stage of your life you had to leave a job. So get going!
Recommended Articles
This has been a guide to a Healthy Work Environment. Here we discussed the Top 9 ways to create a Healthy Work Environment. You can also go through our other suggested articles to learn more –