Updated June 7, 2023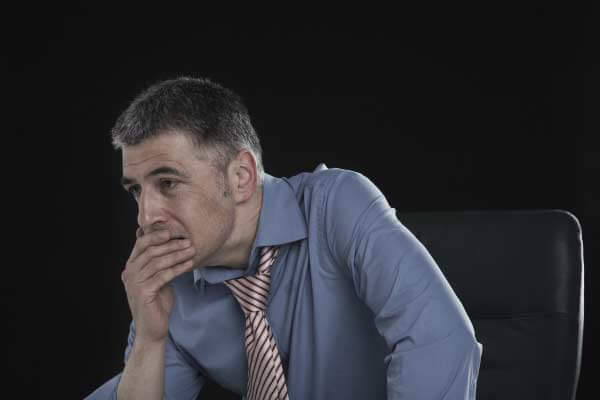 Credibility
Credibility refers to the quality of being trustworthy, reliable, and believable. It is the perception of others that a person or an entity is competent, honest, and has integrity. Credibility is built over time by consistently displaying knowledge, expertise, transparency, and ethical behavior in one's actions and decisions. It is an important factor in establishing and maintaining personal or professional relationships.
"To Err is Human." But one mistake at the workplace and you stand under the scanner. It is deadly for your reputation and professional relationships.
When your values, words, and actions cannot align, you will fall into the Credibility Gap that damages your reputation and career.
Bridging the Credibility Gap
It takes time and effort to bridge or align the gap. It just takes a few seconds to lose your credibility, but it is very tough to gain it back. You just need actions along with the right words. Words might be perceived as promises as you portray yourself as over-promising and under-delivering. You need to develop a system to keep track of your promises. If you have made any promise within the spur of the moment, or you do not find the resources to keep up with your words, do not start avoiding the issues- rather, ask for forgiveness. It is simple if you acknowledge that you were unable to keep your promise, you prove your credibility.
Communication and ownership are two very important elements for redeveloping the communication channel. So being an employee, take ownership of your mistake and be transparent while communicating with your team or the manager.
Ways To Rebuild Credibility
Below are certain steps that will certainly help in rebuilding credibility and helps in repairing the damage done:
1. Credibility- Admit Your Mistake
Whenever you mess up things at the workplace, discussing it will be the last thing that comes to mind. But how you take responsibility for the incident will be the most important element in leaving an impression on the people. Immediately recognize and acknowledge your mistake. Do not start giving reasons for your errors, or do not act defensively.
2. Credibility- Communicate
Usually, after committing an error, employees avoid their boss. You might feel very embarrassed or nervous about discussing it. But it is better to take feedback on the blunder you have committed from your manager/ boss. If your boss has major trouble regarding the matter or related to you, avoiding it will simply exaggerate the issue. Keep the communication lines open. This will certainly help in mitigating the problem.
3. Credibility- Control Your Emotions
You know the ball is not in your court, and you are in a mess. So handle it correctly, as it can matter greatly in the long run. A natural reaction to any wrongdoing is getting panicked, or you might get obsessed that now you might be seen in a negative spotlight. But it is suggested that you keep all these negative thoughts at the back of your mind because sticking to them will always keep you tense.
Avoid panicking or simply harping on your mistake and blaming yourself again and again for it. Just pause and start afresh, adopting a rational approach toward the situation. Try to find out – what, why, how, and where things went wrong. Do not let your emotions ruin your career path or future in the organization. Just keep in mind that most of the people who commit mistakes at the workplace are not getting fired even for big errors. So keep your cool! Stay strong and strengthen your will to handle even the worst situation.
4. Credibility- Give your 100%
Take more responsibilities and complete them on time without compromising on quality. Start coming to work on time. Make sure your efforts show up. Give more than a hundred percent. Don't overthink. Improve the situation by pacifying the loss and creating profits through what you are doing now and will be doing in the future. A human mind tends to remember 1 negative from 10 positives. Do as many positives as possible so that 1 positive equals 10 positives.
5. Credibility- Self Analysis
Analyzing a mistake can be helpful as it helps an individual learn from it and avoid any situation that might lead to that mistake again or anything near it. However, analyzing yourself will help you determine where you lack, what could have gone wrong, what you missed, etc.
Therefore, self-analysis plays a vital role in rebuilding your credibility as it explains the how's and why's of the mistake from your end. Thus, it helps the individual become aware and exposed to their areas of weakness, what all opportunities lay ahead, how their strengths could have proved helpful, etc., so that in the future, they are not only prepared and aware but also share the self-analysis report with the team to further help them in avoiding such situations.
6. Credibility- Don't make promises that you can't keep
You are already in a mess, and bragging about unrealistic goals can further ruin your opportunity to re-establish yourself. This is a very tricky situation where your only option is to measure your words and speak. In this sensitive situation, you must take responsibility with a sense of accomplishment of the promise if you are making any. Remember, think before you speak anything, as it might work wonders for you or take you to the exit door if acted over-smart and over-confident.
7. Credibility- Ask for Feedback
It is very important to accept your mistake and analyze the situation. Ask your boss or manager to review your performance. It will be critical feedback, however, accept it gracefully and positively and assure your boss and, most importantly, yourself to work on it. Talk to your team members and see what they are doing to improve and pacify the mistakes constantly. Learn from the best performers because there is a reason they are at the top.
Feedback is the best way to assess your performance from others' points of view, as they are the ones who can determine your traits without any bias.
8. Credibility- Body Language and Attitude
Body Language is an important form of communication. Your postures, gestures, voice, intonation, habits, etc., reflect your personality. Therefore, accepting your mistake and apologizing does not make things normal if you are still that old person.
Your body language should convey the message clearly that you feel sorry for what happened:
Keeping yourself low-profile
Engaging in work
Managing time efficiently
Taking initiatives
Not being involved in gossip or chats
Not humble-bragging, etc.
Changing your attitude is also as important as changing your body language. In this situation, people might look at you with negativity or even try lowering your confidence and esteem, but you need a positive attitude towards everything. Always maintain and respect the healthy competition. Do not let your mistake take you aback. While keeping quiet and serious, prepare yourself for a bang-on comeback.
9. Credibility- Be Organized and Professional
The reason for the mess might be your unorganized mind or desk or taking things too lightly. It completely depends on your mental ability to turn the odds towards your side. Gather yourself together and restart afresh. Remember, 'neatness counts.' We are human beings, after all. Therefore, accept that sometimes random thoughts from work and personal life mix can create chaos in your mind, thus, leaving you unorganized and confused. This might directly affect your performance at your workplace. Sometimes, a situation at home might leave you shattered, but you just cannot take it to work because that is your professional life.
It becomes very important to leave your chaos outside the workplace and maintain a good work-life balance. Be professional and keep your desk, documents, and files organized.
Conclusion
Everyone goes through ups and downs at the workplace. There might be situations when your boss or colleagues lose trust in you for doing something wrong. However, making excuses or blaming others might ruin the situation. But remember, this can happen with anyone, and trust can always be rebuilt by assessing the situation and knowing where you went wrong. Own your faults, change your attitude, and become more responsible and sincere. Your actions will reflect on the business's books of accounts and decide your tenure in the company. Give your 100% and make sure your efforts are visible and help you regain your credibility amongst your team members and the company.