Well, the job market is changing and the scenario is changing each day. To keep oneself updated and relevant is the question which most of us faces in our daily chores of life. To stay relevant in the job market requires you to do the following:
11 Best Ways to Stay Relevent in Job Market
#1. Update your degree
Your degree is the most important credibility you own to yourself. Keep yourself upgraded with the best skillsets and technology. Being an MBA or having a post-graduation degree can mean a lot to aspiring students. It can keep you much ahead in the job race during the shortlisting of the resumes. Resumes of employees need to be to the market standards. Upgrade your skill sets.
#2. Take up a post-graduation degree
Take up a post-graduation degree. A higher degree will help you to stay differentiated from the rest of the crowd. There are higher chances of you succeeding when your resume gets screened with other resumes. This is because you have a higher educational qualification and companies need fresh and educated talent into their talent pool.
#3. Expand your social media profile
Expand your social media profile and LinkedIn profile. This is of utmost important as LinkedIn has turned out to be a great channel of social media and job hunting platform. People are resorting to LinkedIn to find out jobs matching out their job profiles. Your social media profiles helps you to find out the best job profile matching your needs and desires of the best workplace matching your needs. Having a good profile on social media is very important.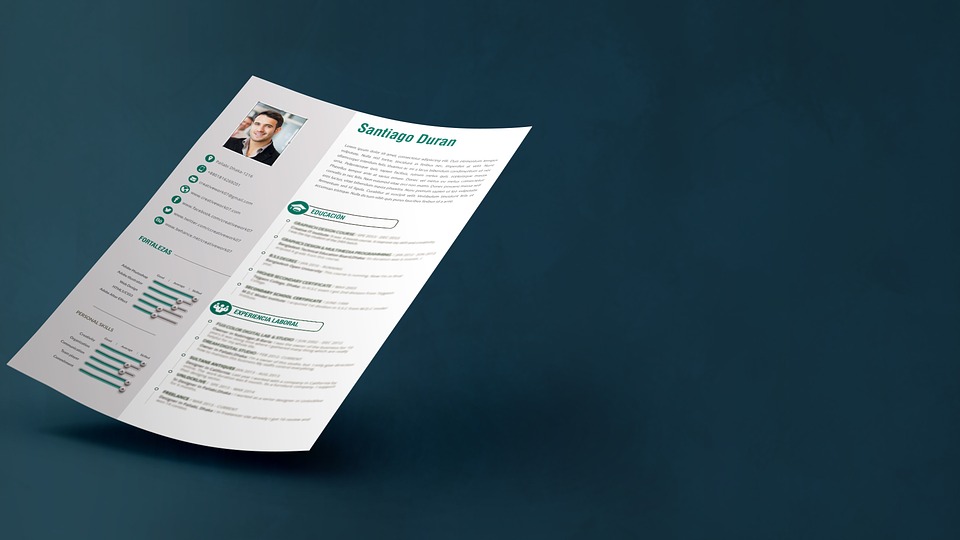 #4. Network with entrepreneurs
Network with entrepreneurs and find out what is the best opportunities waiting to align with you. See what the market leaders want. Look out, talk to them and see what else you can improve in your profile to keep pace with the job market currently.
#5. Look out beyond comfort
Stretch out beyond your zone of comfort. Look out for ways and see where you lack. Improve upon those and see what those skills are where you need to improve. Talk to leading entrepreneurs and consider providing free legal advice as the best way indeed. If you want to branch out to new sector, read, Google find out everything about this new sector where you want to launch out yourself.
#6. Get certified
A new degree, certification will add a feather in your cap –all you need to do is to study give the exam and get certified. It helps to keep you ahead of your colleagues and helps you to keep upgrading your skillsets to match to the company's and the job markets key requirements. Getting certified ads up and added advantage to the profile of a job seeker. It adds up to your skillsets. During shortlisting of resumes many HR heads look out for resumes which match or with candidates who have completed certifications to match to the current job requirements of companies.
#7. Pursue board leadership
Develop on board leadership –companies look out for candidates with board leaderships who can lead organizations. These skills help one to boost up your skills and to develop knowledge and skills to board non-profit organizations and corporations as leading entrepreneurs.
#8. Identify your key career goals
Identifying your career goals is very important. Identify your key skillsets which you need to develop. Which path of career you want to pursue is very important. You can visit career counsellors to identify and understand what field of career you want to take up. Do you want to be a Linux engineer or a C++ engineer, you need to first define up your career goals.
#9. Learn up new skills or undergo a professional training
Professional development is not that easy. Staying abreast of the latest technologies, upgraded is the need of all technological companies. Undergoing technical training is very important to keep yourself upgraded with the best of skillsets needed up in the marketplace. Just sign up a weekend training course and stay relevant in current job market. Register out a web seminar this will help your brain to keep moving in pace with the world. You will also be abreast of all the technical trends in the job market. You will definitely learn something new which will add up to your resume. It's very important to be thirsty and competitive in this world of growing business and technology.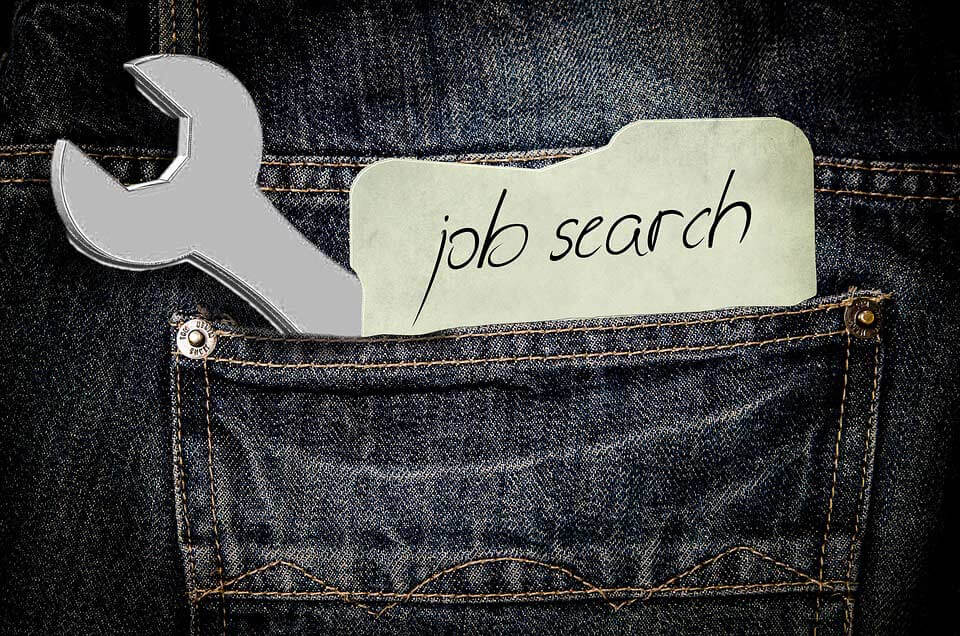 #10. Grow your Network
Networking is a great and an important part of growing businesses. Make a list of about some 10-15 key people in your business and invite them for coffee or lunch. Try to network along with them and use these informal meetings to catch up to any live updates about the upcoming challenges and the new projects the company is looking forward to. Your friends and business colleagues can also be a great point of contact during your chances of switching between jobs.
Network in business parties where you will get chances to meet new great business leaders, use search engines to find out upcoming events in your locality and network wherever you get the chance to get it. You can be the most disciplined worker in your project, most hardworking, people like you, your boss's favourite, enriched with the right mix of technical skillsets, talented and everyone's favourite, but one day the company starts making losses and you are no more needed up in the team, so how do you prepare yourself to pick up the race of the market. How do you boost up your skill sets? It's even difficult for baby boomers to stay relevant in this changing job market. With the growth in automation of software, technology and outsourcing, old jobs are going away and brain drain is now less relevant today. The dinosaurs of today's growing industry are baby boomers equipped with the cutting edge of technology
Now the question arises what Baby Boomers can do to keep themselves relevant in this job market:
Can find a mentor for themselves: A mentor is the much awaited need of the hour. Today graduates need mentors who can guide them to the growing and roaring job market and the requisites of the skillsets needs of the hour. Mentoring be it formal or informal is the much awaited need of the businesses and the kind of skills which the newly graduated youth of the nation have been lacking in.
Reframe your job experience: Reframe your job experiences to match the kind of job and skillsets you can match up to. Try to match your job requirements to your present skillsets and leverage the right kind of skills and knowledge and deliver the best of results and knowledge training.
Build your skillsets: From the year 2007 to 2009 the number of enrolled students and graduates have increased from 50 percent to 75 percent and the mere reason behind this hike has been the growing need to enrol to schools and training institutions to match and leverage right technological needs of the businesses and the job industry.
Create up your online presence: Create your online presence by carving out a space that highlights your professional and educational achievements. LinkedIn is a professional networking site which helps job seekers and connect them to the job requirements of the industry and the market needs. Create your own niche in LinkedIn and seek out for jobs matching your professional career profile. This can also help you to reach out to the nest and like-minded professionals who are equally struggling and are thirsty up for knowledge and portraying good work with high mix of team spirit and intelligent Quotient.
#11. Know how much you are worth of
Know your market price. Know how much you can add to a company. Know how much your skillsets add value to a company. From taking up small responsibilities to taking up a plunge into a huge career, it's very important you know your worth at the right time in life. Knowing your worth is one of the key tasks of any job seeker to find your best fitment and know which area and filed of work you want to enter into.

If you have been able to understand yourself well and if you have been able to keep pace with technology you will definitely update your education, skillsets and resume to match the search and this journey of fitting into the job market. Following these key steps can help one not only bridge the gap between high performing and best employees and rejected job seekers, but also help one to understand where and exactly in what is he lacking behind. Building upon your skillsets is important. Don't limit upon your learning. You must always clearly define –What's your top career requirements –either you are hunting for a new job or have been in this industry for years. Education is important, but experience is definitely more worthwhile than education. Professionals have said that on job training gives you more of practical knowledge which is more beneficial than education.
A basic degree is required to get on job. But as the individual works through years, he himself learns and leaps through the ladders of growth which no education can directly reach up to. On a survey, 63 percent people say that learning on, i.e. on job training imparts more knowledge than education.45 percent noted that getting a bachelor's degree was more important. 38 percent stressed on switching between jobs being more important. 34 percent even stressed on the importance of networking for better career opportunities.
As per a survey, a voting poll 3 out of every 4 respondents believed as work experience being more important because of the professional skills learnt compared to education. Education is certainly important but employers certainly put premium on degrees when they evaluate job candidates. I n a poll 56 percent said higher level of careers would give way to successful careers. 48 percent people say something interesting; they say what they work on is completely different from what their education is.
Rueff, the expertise in this field stresses and says that organizations today spend more on identifying and improving upon the skills of their employees compared to their educational background. That's why huge IT companies invest on the training of the workforce. Training and developing requisite skills of the workforce is a more important feature for the companies…They believe in sending the employee for a seminar or a training session on accounts to learn him manage the mergers and acquisition and the accounts department –'you don't need to get an MBA degree for this job profile'. Companies prefer employees shadowing resources to encourage internal learning.
"The gap between academic insight and work requirements has increased" – Ulrich.
Companies today prefer growing individuals just undergraduates through extensive training, seminars and learning opportunities. They believe they have better leaning capabilities than MBA's. But nevertheless, it's the college degree which helps an employee enter into the professional world. On campus hiring focus on your key skills along with some basic educational background requirement. Without this criterion, fulfilled companies do not select candidates for their requisite work profiles. Employers should maintain a balance between skills, education and training required to map the right workforce into the talent pool. They have to be good architects to enable employees grasp the right skill sets through extensive training and seminars attended. Even promotions of the employee also depends on his academic qualifications and backgrounds.
Overall it has been declared that whether education is more important or experience, I t all depends on your kind of job. A person cannot be a manager without the right leadership and technical skills. A technical person takes 10 years to be a manager. An MBA degree can get you a manager's job profile with some 2 to 3 years of I.T experience. Here educations marks the difference,. Hence, it all depends on the job role and job profile. Companies may offer high roles even to less qualified but experienced professionals, if their skill sets map to the job requirement. It all depends on companies that's what I guess is the need of the industry and the tech savvy market today. So therefore it is very important to keep yourself upgraded to the current job market to match the job requirements of the industry.
Recommended Articles