Updated May 31, 2023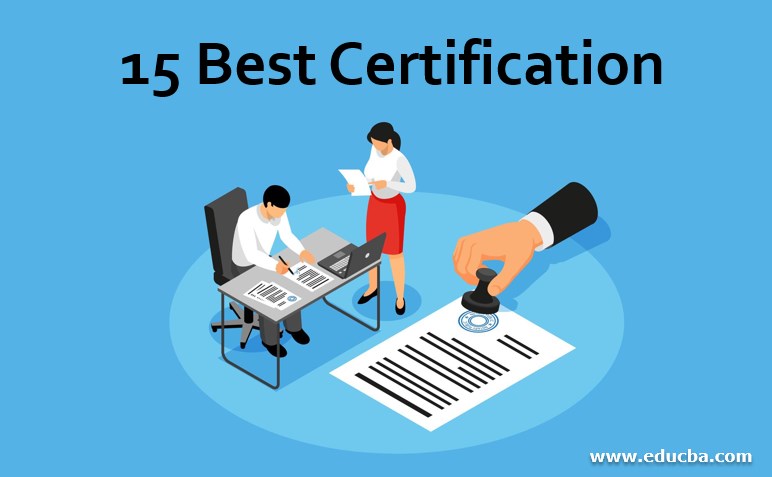 Best Certification you can Pursue in 2023
There were times when the selection of people for a job would be based on their merit and professional certification degrees alone, and they would opt for the job. That was when the world of technology was less advanced than it is today. With so many MNCs coming up in bulk, the job prospects have grown, but the IT sector doesn't need the degrees alone. They want specific skills and qualifications in a vast field of IT knowledge. These are the times when computers have become irreplaceable in our daily lives. So much is the credibility of the companies dependent upon the computers that there is hardly anything that computers do not use. And, of course, they are the backbones of the IT industry.
The IT sector's growth has substantially improved companies' job prospects. An appropriately certified and rated candidate who can get in is always needed by the business. For this, plenty of the best certification is available across the internet. You can get your hands on some of these fifteen best certifications for the current year to help you achieve and secure a job in the market's developing and growing IT sectors.
In this post we shall discuss the following best certification:
Big Data Analytics Certification
Six Sigma Green Belt
Certified Scrum Master(CSR)
TOGAF
Hadoop
AWS Certified Solutions Architect
Red Hat Certified System Administrator (RHCSA)
Google AdWords certification
SEO Certification
Certified Information Systems Security Professional (CISSP)
Certified Information Systems Auditor (CISA)
Citrix Certified Enterprise Engineer (CCEE)
Certified Ethical Hacker (CEH)
1. Project Management Professional (PMP)
PMP certification is one of the best certifications which is industry-recognized and beneficial for project managers. One can find PMP projects in nearly every country, which makes it global. With this certification, one can work in any location, virtually, and with any methodology. Research survey suggests that PMP certificate holders earn up to 17% more than their peers, increasing their earning potential. Project Management provides PMP certification Institute(PMI) and tests their candidates based on five prime areas of project lifecycle-initiation, planning, execution, monitoring, and closing. The certification program consists of 200 multiple choice questions, which you must complete in 4 hours. To pursue this best certification, the candidate has to complete training for 35 hours and project management experience of more than 7500 hours.
2. Big Data Analytics
Big data analytics is a process in which one has to examine large data sets, often containing a variety of data sets, to unravel unknown correlations, hidden patterns, market trends, customer preferences, and other information useful for a business.
Having a Big data analytics certification will boost your hiring chances, as companies are willing to hire employees with the skills to analyze the insights of their company's data. They seek to employ big data analytics certified employees because, with their help of them, the company can easily know the new opportunities, operational efficiencies, marketing efficiency, customer acquisition, and competitive advantage over rivals.
3. Six Sigma green belt
Greenbelt certification, issued by IASSC, is implemented across many industrial sectors to improve quality and processes. This certification will enable an individual to get work supporting improved initiatives. The exam requires completing 100 questions within 3 hours. The emphasis of Six Sigma is more on improving the process quality and capability and not on controlling the product quality. Iht this certification, an individual spends time ensuring a consistent application of six sigma techniques at various departments and its functions.
4. Information Technology Infrastructure Library
Through ITIL, you'll learn of practices for IT service management that focus on orienting IT services to the needs of the business. The IT Service Management field considers this certification an entry-level qualification. The ITIL-certified professional will be able to guide a company about IT services, how they can use IT services to increase business growth and sales, etc. They would become a business partner rather than backend support, supporting business outcomes, enabling business change, managing risks, optimizing the customer experience, and continually improving the business.
5. Certified Scrum Master(CSR)
This certification is related to project management and focuses on software development on a primary basis. A person with this certification would handle IT projects with a project management approach. CSR is employed when a customer suggests changes during project development.
6. TOGAF
To have this best certification, you must pass the TOGAF exam by practicing yourself or joining coaching. If you are an enterprise architect, you should go for this certification to increase your earnings.
7. Hadoop
Hadoop is a java based programming network supporting the processing of large data sets. This process is done in a distributed computing environment. The fundamental assumption of all the modules in Hadoop is "Hardware failures are common and should be handled by the framework automatically.
8. AWS Certified Solutions Architect
According to a survey, AWS Certified Solutions Architect– associate draws a salary of $114,935.The certification is intended for people having experience distributing applications and systems on the AWS platform. The exam consists of 60 questions to be answered in 80 minutes. The registration fee for the exam is $150. The minimum passing score is 65%. It is a 'must to have certification for IT professionals" working with AWS.
9. Red Hat Certified System Administrator (RHCSA)
If you want to acquire skills in the open-source Linux operating system, we advise you to take over the Red Hat training course, which will help you have the edge over others. Through this certification, you'll understand and use tools for handling files and directories, operating running systems, initiating and stopping virtual machines, configuring file systems and their attributes such as permissions, encryption, etc., and maintaining systems, including installation and update of the software.
The exam is performance-based, meaning that the tasks must be performed on the system and not answered in multiple choice, and it consists of a half-day session. The RHCSA exam could be bundled with a class or purchased separately.
10. Google AdWords certification
Google offers this certification as a professional accreditation to individuals who demonstrate their proficiency in basic and advanced aspects of AdWords. Though the test earlier cost $50 to try, and the certification process was also different, now it is free to take the test. If you fail the test, a certain period is given to you after which you can try again. You can access the Google Partners website for more details about the certification.
Certification in this test lets you demonstrate your expertise in online advertising. There are three exams available-Advertising fundamentals, advanced search, and Advanced Display. To get certified, you have to pass any two exams, out of which fundamentals are necessary. After you pass the exam, Google provides you with a printable certification. You may print it or get a link to your certificate as well.
11. SEO
Many companies engaged in online business require individuals to be proficient in SEO. It is crucial when designing a website, writing articles or blogs, or marketing a product or service. Companies always want their brands and companies to flourish in the market. For this, they attempt very hard to get the best results from SEO which helps them get the highest ratings on the internet, and their company's websites can generate more and more traffic only through the SEO. Therefore it is worth trying to get t=your hands on a certification program about SEO.
12. CISSP: Certified Information Systems Security Professional
Important for many governments, civilian and military security positions, and reliable information Systems Security Professional (CISSP) is one of the best certification programs in the world regarding information security education. Suppose you are a security certification manager and a professional who likes to develop policies and procedures related to information security. In that case, CISSP is the right type of certification that you should consider.
13. Certified Information Systems Auditor (CISA)
This certification has been there since 1978, and it comes under the control of ISACA. The CISA targets professionals responsible for auditing, controlling, monitoring, and assessing IT or business systems. It also tests the ability of the professionals to manage vulnerabilities, ensure compliance with and propose rules, processes, and updates to a company's policies, and ensure compliance with accepted IT and best certification business standards. The candidate must have five years of experience in auditing, controlling, and monitoring internet security to take the exam. Ultimately, the salary scale is an average one.
14. Citrix Certified Enterprise Engineer (CCEE)
Citrix provides servers, applications, and desktop visualizations to many organizations, and they offer certification as CCEE, for which many exams for different levels are conducted. These exams test for the skills like implementing, managing, and monitoring a complete visualization solution using Citrix products. They can provide an average salary amounting to 104240$. The exam should not be dismissed because it tests candidates' abilities to identify the loopholes, weak points, and vulnerabilities in the company's network securities.
15. Certified Ethical Hacker (CEH)
Currently, the IT industries face immense hardships due to loopholes in internet securities, and that's where the role of ethical hackers comes into power. At present, there is the best certification available for ethical hackers. There are several best certifications available for Ethical hackers. These certifications are used to test the abilities of the candidates to identify the loopholes, weak points, and vulnerabilities in the company's network securities. They generally use the same tools and techniques that hackers usually use.
However, ethical hackers do not break into the security of a company's network to steal important and confidential information or to gain little personal benefits. They only identify and locate the flaws in the company's security systems so that the company can work on rectifying these flaws within their security networks. The CEHs currently draw prospective salaries of around $103,822 a year, but since the demand for ethical hackers with the best certification is rising, the wages might also go up. Hence it should be a very drastic and developing certification program for the IT industries.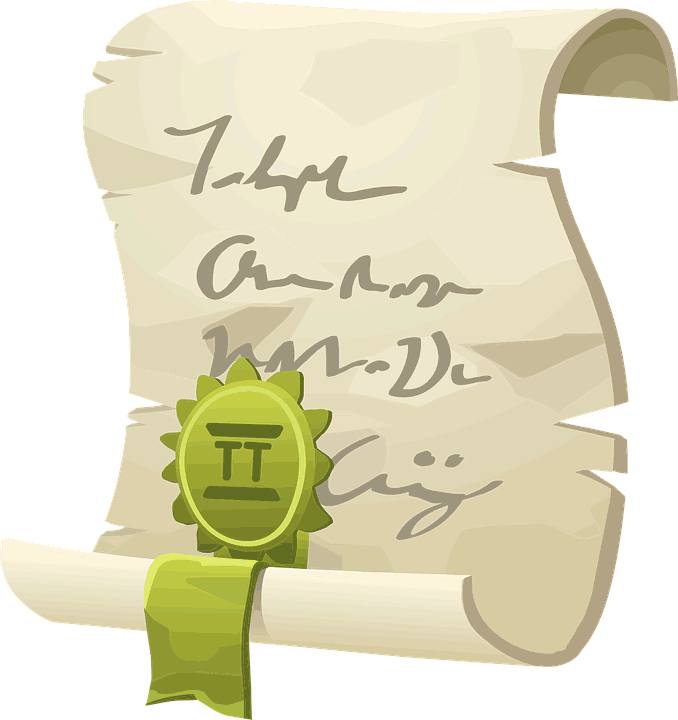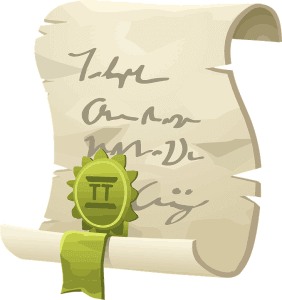 It is clear to most of us by now that the best certification is very important to give wings to your career and advance in the IT industry. Therefore it becomes really important for you to secure fair chances for attaining your prospective dream job. And this can easily complete by taking up some best certification programs that may best suit your needs depending upon the type of field you are interested in. Whether you work in the government sector, the health sector, an enterprise, or even a small business that employs IT professionals, you must have the required best certification to make the most out of the opportunities that you may be subject to in your pursuit of the desired job.
You can reach your higher steps in a career by validating your professional skills in the IT industry by just taking up the best certification programs. Then it is a start for the job you have always wanted. It always makes your certification excel and explores the best areas in yourself. With the best certificate, you not only boost your skills but also add to your list of experiences in the IT industry that you may face in the future. Therefore it is really important to get certified in various IT sectors. Add skills and certifications to your profile and market yourself like never before.
Create a profile that lets employers look out for you and your expertise rather than you looking out for employment. So, what are you waiting for? Get up, decide upon the best certification of 2023 for yourself, and make yourself the most wanted employee of the year!
Recommended Articles
This has been a guide to the 15 Best Certification. This post is a complete heads-up on 15 Best Certification one can pursue to make a career. Here are some articles that will help you to get more detail about the best Certification so just go through the link.