Updated May 8, 2023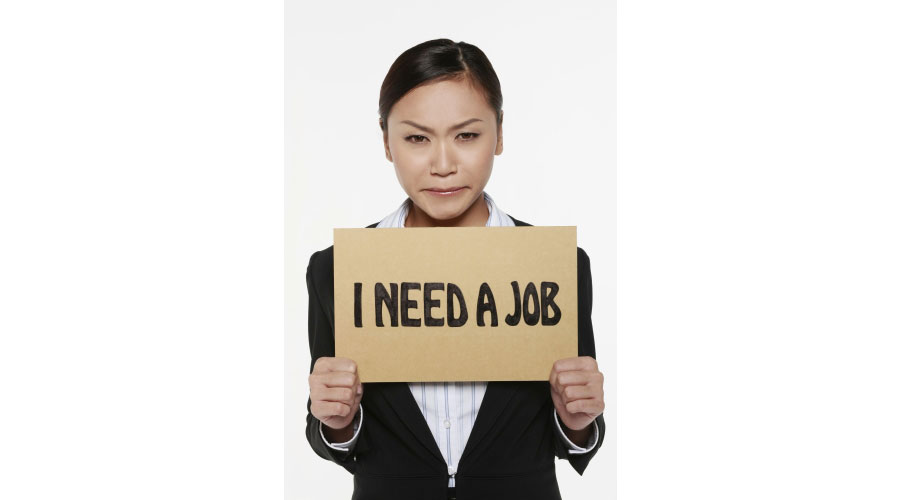 Introduction To Hunting Jobs
If you are looking for a new job, do not rush in. Follow the rules that will help in improving the results and assist in achieving the goals. It would be tough to successfully achieve your objectives without proper planning or rules.
Hunting jobs comprise several steps, and the two vital parts of the job search are the "Resume" and the "Interview". The ten commandments of hunting jobs will certainly help take great career control for you in the future.  A resume helps create an effective first impression on the employer's mind, while an interview helps create the first visual and verbal impression. Who doesn't want to create a good first impression? The ten directives compiled in this article are the rules, not just normal job-searching fundas. They are very much appropriate as well as beneficial for effective hunting jobs
To explain the combination of "Resume" and an "Interview," it can be said that most employers believe that the attitude or the tone of the candidate can be found through the way something is written. Thus, the "Resume" comes into the picture. It is an undisputed view that attitude and tone can be discovered in any person through visual presentation, along with how he/ she verbalizes. Thus the "Interview" comes into the scenario. This is how the Ten Commandments are linked up with both the resume and the interview.
Job Hunter Commandments
If someone you know is conducting a job search campaign, these are beneficial steps that will help him/her in hunting jobs effectively. Stating in simple language, these steps expand your capabilities and put you in the right place at the right time, taking you toward your dream job. Using these below-listed suggestions/commandments, you can easily enhance your marketability and exposure to many job opportunities. The below compiled Ten Commandments will certainly act as a guide for conducting a successful job search. This action guide is a brief compilation of important commandments that certainly work- use these commandments to improve your chances of finding a better job while hunting for one.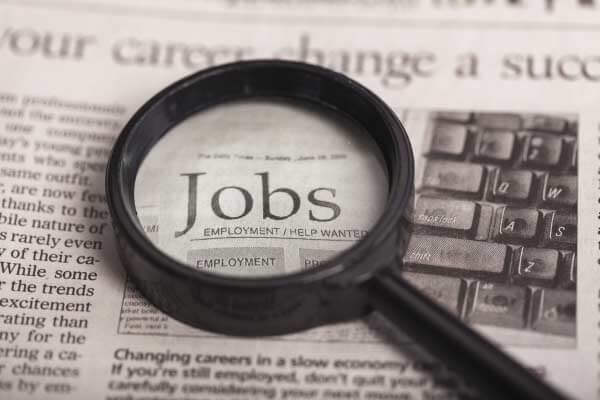 10 Commandments for Effective Job Hunting Public
Carry an ATTITUDE
The above-stated first commandment is self-explanatory. However, some people show less attitude in the form of words in their resume, which can be easily detected when the candidate appears for an interview. Sometimes the hunting jobs process turns out to be taxing and upsetting. Your actions can easily betray negative feelings, so it's important to be cautious and aware of them, as they can have a negative impact on your attitude. A perfect resume that carries your attitude should ideally be no more than two pages.  It should be full of attention-grabbing information about you and your personal qualities, achievements, vision, skill sets, and qualifications.
Exercise Lombardi TIME
Vince Lombardi, the legendary Head Coach who led the Green Bay Packers during their highly successful era several decades ago, introduced the philosophy of arriving at the place of appointment, whether physical or virtual, at least 15 minutes earlier, which became known as "Lombardi Time". According to Lombardi, being fifteen minutes early is considered being on time. This smart philosophy is recommended to be practiced, as it ensures that you are never late and always punctual. Therefore, it is suggested to incorporate "Lombardi Time" into your schedule for interviews, job fairs, meetings, and other events.
Be SERIOUS in Communicating
Learn to portray yourself seriously. For example, if you tell someone that you are planning to do something that needs their engagement, you don't bother contacting them. These actions will never make you stand out as a sincere person.
In case you are in the initial phase of your career and building relationships, you make an offer or promise. You finally do not even follow through. You will certainly create a long-lasting impression in the other person's mind that you are not at all genuine but rather a fake person. So you need to show a level of awareness, and even if you cannot keep your word, just communicate through an email to the required person. It is advisable that you either follow through or simply say no. It will show your awareness and honesty towards the matter. Short is found to be powerful, so try to give short and concise replies or answers. Avoid flaking at the early stages of interaction with the employer, as it will create the wrong impression about your personality.
Show your PASSION
If you lack passion for job hunting, you can easily look for zeal in your attitude by searching through past achievements, good times spent, moments of success, and victories. A lack of enthusiasm in your attitude can be easily detected by the people you connect with during job hunting. A person without enthusiasm appears weary and sluggish, making it difficult for others to find him interesting. In our job-hunting training sessions, we used to stand and shout, "Yes, I am Enthusiastic!" At first, it seemed like madness, and we wondered how shouting could help. However, over time, we realized that the pitch of our shouts became stronger and more resilient. The competition to shout louder and be heard helped achieve the desired outcomes. Shouting the slogan proved contagious, and the enthusiasm grew exponentially, making the point clearer.
Say No to GOSSIP
This typically applies to any workplace environment; whatever you hear during an interview is not always true. As always, gossip always is short of credibility.  Small talk is always associated with being untrustworthy; if you are a part of any gossip column, you will also be considered unreliable. Gossip does not have any place, anytime, or anywhere. It can be very dangerous.
Have you ever been in a working or official relationship with someone less credible than other team members? Gossip can be risky as it can infuse wrong information and spoil the whole relationship base due to false information, resulting in lost workplace harmony. Gossip behaves just like a virus that inflicts pain by spreading rapidly and causing severe damage throughout its course. So the advice is to avoid it and never get involved in small talk. Being the subject of gossip will certainly bring many difficulties for you.
Listen Carefully and Adhere to INSTRUCTIONS
While completing important documents, following the leads, or sending online applications, it is very important to follow the instructions carefully. Listening and then following are very vital and important aspects of being successful during hunting jobs. For a second, just relax and think about the online applications or the documents. If you will not abide by the instructions and forget to dot your I's or miss out on crossing the t's, your application for the job will be simply rejected, overlooked, or ignored. The manner you complete your application indicates paying attention to detail; the interviewer can use them as a criterion for choosing you for the job. This makes looking and then hearing and finally following all the instructions carefully all the more important.
Talk less, LISTEN more
The rule is simple: just talk less while trying to listen and grab more. This is the fundamental rule which is applicable all around the workplace. The reason is that listening more helps enhance your knowledge, and you automatically learn more. Thus, you become amenable to more suggestions. This will turn you into more of a team player, and automatically, you will become a successful employee and an admirable leader.  Talking more appears more distracting and thus makes the entire conversation go haywire. Keep yourself on tabs while speaking; try to get into the habit of listening. This will help in becoming a better learner; make you more credible and knowledgeable while sticking to the topic of discussion. So, just LISTEN up.
Do your HOMEWORK
Before the interview, conducting thorough research on the organization, its customers, its products, and the specific role you are applying for is crucial. It is imperative to demonstrate knowledge about the company and its products, especially by showcasing information gathered from its website in an enthusiastic manner. This will also enable you to generate relevant questions during the interview. Doing your homework will prepare you with potential answers for the interview.
Give your best shot, and do not talk about PAY
Committing anything means you will give your best shot at it. So looking for a better job should not be just about a better pay package. Although in today's highly economical world, salary or money is everything and is an attractive part of retaining the best talent. But if you find a job you enjoy, do not let it go just because of better pay. During the long term, you will realize that you are better off. I know many people who have received pay raises, hikes, promotions, or bonuses by doing their job well over the long term.  So by being loyal to your job and giving your best performance, you can easily earn rewards or bonuses, which is equally good as a better pay package.
Utilize SOCIAL MEDIA properly
In the world of Twitter, Facebook, LinkedIn, etc., the first prerequisite to finding a good job and making your job search effective is posting your resume on social media. The chances are that you are being googled when reading this article. Build a simple, nice, clean Facebook or Twitter account devoid of casual pictures, party or night-out images, your favorite collection of stamps, or anything else that looks unprofessional. Therefore a clean email address and a cleaner Facebook account are very important so prospective employers can find you quickly. LinkedIn is the best platform for professional interactions, just join the conversation of your interest and develop engaging connections with professional people there. Find the right people as well as trends on Twitter. If the barbers can find their desired employers through Instagram, why can't you? Use the social media platform best to find the desired job.
The above elaborated Ten Commandments are helpful in each and every part of life and not just in the workplace.  You can live well or wander through your career or life by choosing this set of rules.
Recommended Articles
This has been a guide on hunting jobs. Do not just rush in. Follow the rules that will help in improving the results and assist in achieving the goals. These are the following external link related to hunting jobs.