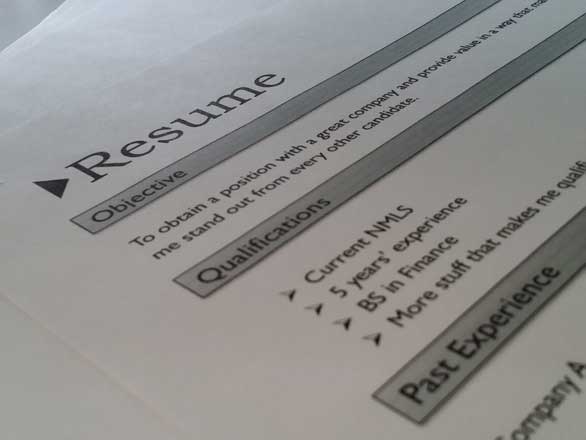 Flawless Resume Writing Activity –
This is one of the most common topics which we search over google these days. But still, the irony is only 10 percent of professionals are able to excel in this art and rest either hire consultants or keep on the dwelling for a sound break in their career. Why you are reading this article when you have tons of knowledge about developing a great resume, the answer is simple – the results have not been satisfactory.
Now, my motto to write this article is that you all know the facts about the resume writing activity but what you don't know if the methodology how to develop that artful piece! In this article, you will be made aware of how to develop those skills required in resume writing techniques. With the help of this, your resume can outshine from rest. So without wasting much time let's get started with – the tips for resume writing activity.
10 Steps to Writing the Perfect Resume
Step 1: Homework
I suggest rather than start resume writing activity straight away; you should sit with a pen and a paper and write down what you are. It is a lot easier to say than to do!!! Yes for this you need to know yourself. The chances are you have not revealed your true self in the professional world, but you should know what you are best at. By knowing this you will be able to jot down a few things about you:
What your interests are?
What do you really want to do in life?
Your personality type introvert or extrovert or both
So now that you have known yourself this much, that you can develop few sections of your resume such as your hobbies, your area of interest and your goals in life which is actually your career objective or two initial lines in resume writing techniques. I generally say they are resume taglines of an individual.
Let me relate this:
Career Objective or tagline: "A determined professional with a pleasant personality has the confidence to crack any sales deal with innovative selling ideas. The capability to develop from zero to finalization of the deal is what my convincing skills can do for any organization". Here I have done a few things while resuming writing activity this Career objective.
Playing with words: I have tried to be fresh, innovative and creative. Why because for the position of sales there are tons of resume, but my resume can one make a difference when I have beautifully developed my taglines, in such a way that they are conveying a professional meaning but with the freshness.
Confidence to show your skills on paper; many times we are not that confident to write what our real skills are in our resume. This is where the discrepancy comes in the recruiter has seen something your resume but actually, you are not that one which he assumes you to be.
I should know about myself that I am a great communicator, a traveler and a creative person. Now, I can do this with ease when I have done the homework already.
Further, we can add one or two more lines in case you have done your MBA from the premier institute or you have scored great marks in your last education.
Further, if you have experience than you can write what achievements you have had in your past organizations. There could be other things that you have in you, but you need to dig within you for that and homework is the best tool.
A word of Caution: I suggest you should write your achievements and awards in context to the job applied for. Let's say you have received the award in dramatics, but it is not advisable to write in the career objective, as this is not in context to your job. This will create a negative impression about you on the recruiter.
Step 2: Develop Headings
I totally disagree with the fact that you should follow a set format available over google these days' blindfold. One thing should be very clear in resume writing. Remember it is all about reflecting everything which is best about you. While I write this line, I may sound confusing to some.
Let me elaborate more upon this: Taking the sales position in consideration again: comparing two people from the same sales team, however, you have not done well in your academics but now in job you are the best performer so for such people the next heading should be of "professional Achievements" and not Qualifications.
Example two: You are a fresher but you have been working part-time than you should showcase this in your career objective again your work experience heading should come first and then you can place your qualification heading below that.
So you see how we can tweak the resume when you wish you so that you can highlight the best in you first and the rest can come later on.
Tips:
When you don't have achievements: you can mention your best qualities/hobbies: such as stability, honestly, networking, event planning skills, taken interest in academics, writing books, poetry, sports knowledge, freelance assignments are done, photography etc. write what is your real passion, not just because you have to fill the CV.
Important is to manage space so finalize the headings according to space. The matter within the headings should also be in an appropriate format, let's say: Achievements can be in points. Your qualification can be in the tabular format.
Step 3: Selection of Format
For me, this is ranked three and not two because the headings have to be developed first and later you should work on the format and spacing. I include the look and feel as well in the format section. If you are from the art field your CV headings should be in the stylish font. If you are a teacher your CV should be simple and systematic but not clumsy.
Moving on to formats:
There are tons of formats these days available for you; I differ again that CV formats are new or old, but what I feel is your format should be best suited for you. For this, you can try a few formats before finalizing upon one. But the format should be such which should grab attention.
Tip: It is the format which is first seen and not the content or words! So always keep in mind that your format should shine out and should say loud, pick me and give those 30 seconds to my resume.
Step 4: Resume Writing activity Content
Since your format is amazing the content should not lack behind, your format has given your content that chance to be called for interview. However, if you lack behind in your content then you may lose the chance of getting an interview call.
Within content as well I divide this into three parts:
Deciding what to write: While resume writing activity you should write professionally required qualities, hobbies, and interests. If you are in sales better to write I am a communicator rather than writing I am a dance topper. Further, in reading here you can take the name of books which are related to finance and marketing from your domain and in newspaper articles you can say, my morning routine includes reading the marketing segment where I can keep myself updated with the latest happenings in the market. BUT WRITE THIS ONLY WHEN YOU DO IT REALLY ON DAILY BASIS, else you can mention, that I am keen to know more from my network what is the new development in our industry.
How to present: In your resume writing activity your content has to be systematic, synchronized and presentable. Means the headings should be bold and all headings should be of same size and font. Further, your heading has to be apt, like education or qualification which one to choose from these two. Similarly, professional snapshot or professional highlights or professional achievements. Decide very carefully what should be the correct heading.
Tip: 1. First, develop the content and lastly decide the heading.
Deciding about heading depends upon the profession you are in, your years of experience and your content.
Knowing how much to write: You know of an incidence where you have done exceptionally well. But here you have to write in one line. Write in rough and reduce it to one line. Further, you don't know much about that subject still you are writing I know about this, I have great knowledge about so and so, and this will only generate a negative impression. Mind your words, where you need to give emphasis – suppose you are expert of one area – say I have mastered this domain. For others, you can say I have fair good knowledge about this. Or I am a beginner in this domain; this will give the real image about you.
Should I use percentage and figures in my content or should I use adverbs for exemplary work: In case you have been working for target-oriented roles or you have been heading a large team or being head of an institution. You should write figures, as in all these conditions figures are revealed to you. But in case you are in the Operations department, where quantifying output is sometimes tough and then you can use words instead of figures.
Step 5: Analysing Overall Presentation of CV
It happens that you have given undue spacing to low weight headings. Suppose you have given 7 lines to the hobbies section and 3-4 points towards your professional growth. This will reflect that you have been giving more emphasis towards your hobby and less towards your profession. If you don't have more points/content to write towards professional growth, I suggest cut down on your hobbies as well.
Tip: You can introduce another heading in case you have so much of vacant space.
You can play with font size and paragraph spacing, to increase the space or vice versa.
In case you are going too lengthy, you can try using proper words to reduce the sentence length. Like I have been doing this – you can replace simply with one word "Did presentation during the first quarter with elite clients".
Step 6: Review Content again
You should review content for three important categories
Grammatical and language correction
Using correct sentences under the defined heading.
Lastly, modify language for crisp and SEO friendly Keywords.
Step 7: Evaluate and compare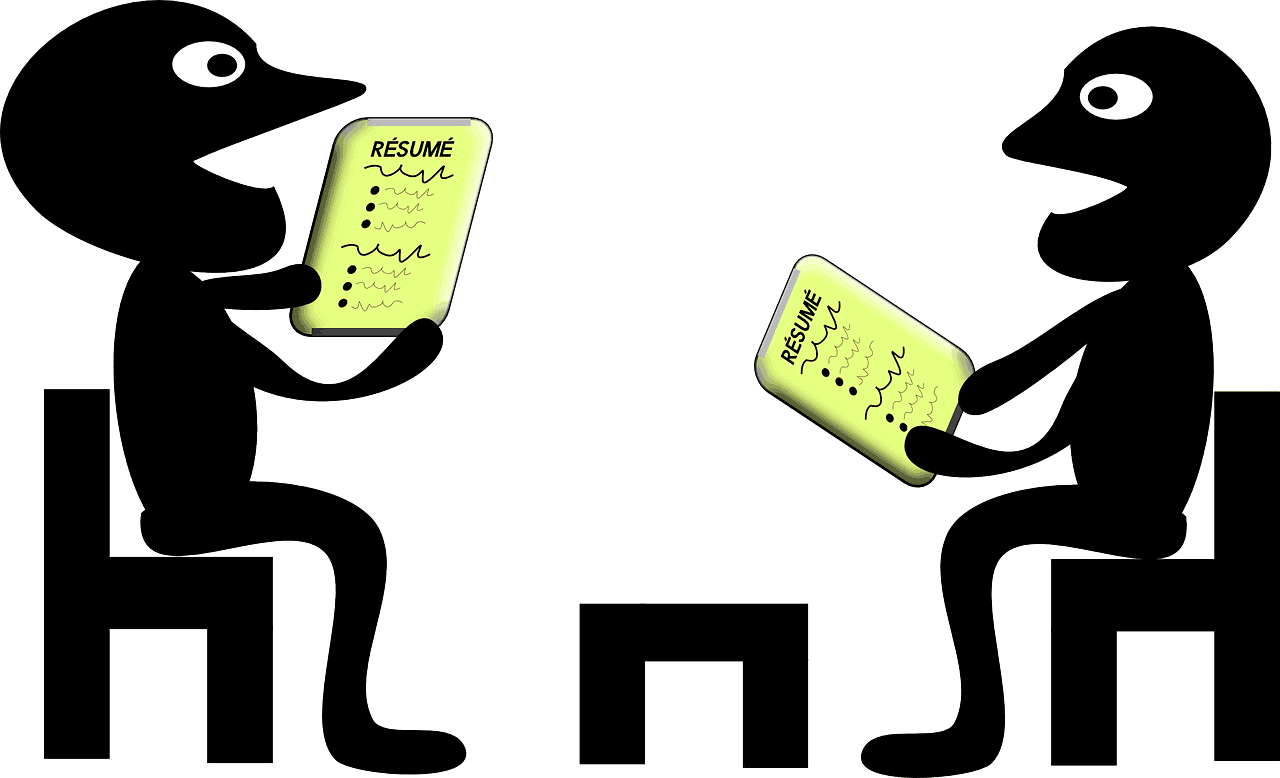 Image source: pixabay.com
Show it to someone who knows you in and out could be your best friend, your parent or your mentor so that he can make out what you actually are and what is written is making sense as per your personality and you have not missed on to anything.
Evaluation means to rate your resume, better will be to show your resume to the experienced person. That person can check your resume for formatting, overall look and feel and any errors if he finds.
Moving next show this to the language expert or someone who is good at English.
Now, you can search over google resumes for the similar position that you have applied for. Now by this, you can have more ideas and concepts of formats, presentation style etc. the reason why this was not told in the initial stages there will not be any originality in your resume.
Step 8: Final Revision
By now, you have your resume writing activity done and ready with you. I will say it is 90% job done, as there are a lot more chances that you have missed on some important information in your resume, which you can recall in later times. Best is to have past inspection done for the work done, you can check your emails for that. In case you maintaining a diary check with that. Or you can connect back with your JD and KRA. Referring back to all these things you can find missing links.
Step 9: Continuous Process
Resume writing activity is a one-time thing but it is always good to keep on updating the resume for better opportunities. There are chances that you wish to develop a new format or to give new look and feel to your old resume. Ideally, when you have completed 5 years in your career it's time to change the format and make it better and interesting. Regular reviewing will give a better understanding. You can also compare your old resume with the new one. Or you can make different types of resume according to different roles over the years if you have acquired.
Step 10: Resume is your reflection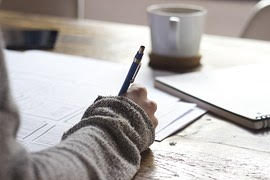 Image source: pixabay.com
If there is nothing interesting in your resume, in terms of achievements, rewards, promotions job accomplishments. It's time for introspection and acting accordingly. You can pursue any further educational course, attend Conferences and build your repo in the present organization. Get active in taking part in the events happening in your organization, rather than leading a dull life. See your resume and check in which sections you can add.
Keep building on it's never too late to have a great resume!
Recommended Articles
This has been a guide to make aware how to develop those skills required in resume writing activity. With the help of this, your resume writing activity can outshine from rest. These are the following external link related to the resume writing activity.