Professional Mentor – A right professional mentor helps an employee grow and helps to show the right path in the job life of an employee. It's though the right guru which is the need of the hour to direct you to the aura and rainbow wide enough and bestow you with knowledge. A right professional guru or mentor gives you the right training in the right direction. Here are some steps that will help you to discover your right professional mentor. Are you in search of a mentor for your professional life? Or are you looking out for some guidance at work? Stay tuned we, here have a list of various key parameters you should as a smart employee analyse before making or selecting your mentor; someone senior to you /a c grade employee perhaps senior is professionalism and wisdom and the perfect guidance and match to lead you to the path of success smoothly and help you sail around money in the most smartest way!!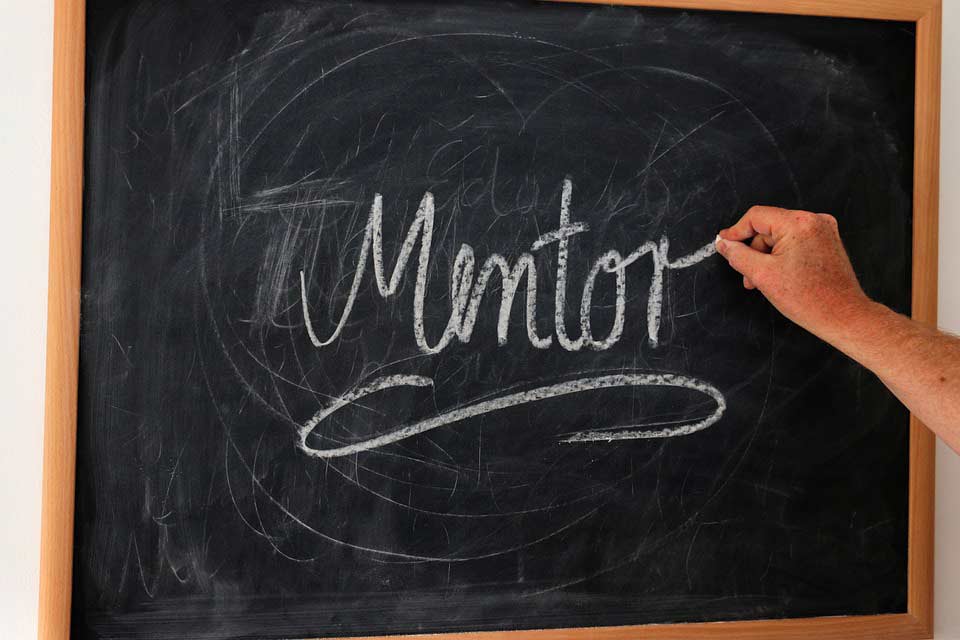 "A mentor is extremely important to grow your skills and enhance your career path," says Susan Ruhl, a managing partner at OI Partners – Innovative Career Consulting in Denver.
"It doesn't matter if the person is internal or external (to your company) as long he or she understands what your personal development goals are."
A right mentor will help you to set the long term and short term goals. A right direction and the right guidance is so very important .He has seen the way.. He or she also help you track your leaves, to focus on your professional career and help you to reach your professional mentor goals in life. He will advise you as to how to overcome obstacles in your life. He will help you get the best solutions to all your problems in life. He/she will help you discover the right challenges in your work life and will help you monitor your mistakes and overcome your challenges you are facing as a friend and employee both. She will always give you new horizontals and verticals of learning to encourage the zone of knowledge and sharing this knowledge.
You love being with such a mentor, you enjoy his/her company. He is the one who portrays the image of a true guru who enlightens your life and shows you the right direction and right path in your career and life.
#1 Your mentor would be willing to give you some time to impart training
Your mentor is the right person to guide you throughout your professional career .He is one point of contact in offer to clarify all your doubts ,problems and to help you find out better and smart tools to work faster in pace with technology.
Secondly, your mentor should have a healthy self-image such that he can be your role model and you can follow him. You should believe in him in what he directs you to do as. This is what a true guidance is like .He should be a role model for all his colleagues in office. A mentor should be well known and respected by other office colleagues .This is possible if he has a good reputation with other people and colleagues in office.
#2 Professional Mentor – He should be a bright and fast learner
An expertise in a domain can impart the right skillsets to his people. He will always motivate them to strive towards excellence and never to compromise before the best quality of work .He will do quality work and will assure that he gets back the same in return.
#3 He is the one who is honest and open to praise and criticism
Your mentor is the one person who should be very adept to ask you any professional question, question your work and criticise it even if you are under performing. He is the right person who should be helping his colleagues to do the best work and never compromise with quality. He is the one who should know where his people are lacking and a true leader should always work in the right direction to guide his folk to never compromise at the quality of work put up.
#4 Professional Mentor -He never demotivates his people
A mentor should guide his colleagues but not demotivate them such that they feel like a looser. In many cases, in offices it happens that mentors and managers highly criticise the work they don't like. This is not done intentionally but probably due to the excess work load and work pressure they are habitual of doing so. But looking from the perspective of the employee, he gets demotivated. He loses hope, feels as a poor performer, gets poor appraisal ratings and thus tries to look out for better job offers outside market. This kind of on the face feedback is very demotivating. A mentor should see the right time to give his colleague the right feedback and try to always encourage the best work out of him such that he does not happen to turn into a job hopper. Job hoppers are the ones who keep changing jobs very frequently. This can be in search of finding a perfect work environment, a perfect professional atmosphere to learn and foster his professional growth adequately.
#5 Having clear clarity upon what you want as the job roles and responsibilities Is very important
Write down clearly what you want, seek out to customers and the role you want to play in your career. Clarifying your goals and objectives is very important to help you find the right mentor in life. It will benefit your professional mentor goals. Also, do not restrict yourself. Demand what you want. What kind of job you are looking for .Be specific to that. Clarity of thoughts is very important be it in any job profile. Spend time outside your professional circle, great mentors can be found even outside your professional circle. Network and find professional mentor your guide to your career goals. Get going and achieve them.
Well to say, a perfect Mentor though difficult to find is a complete blend of passion and dedication towards work. He is a go getter and will always inspire you in some or the other way. But in life, you actually can be a great mentor to yourself. Make a list of all those areas where you need to work upon, which you struggle through in life or find that you are weak in those areas. Try to build your skills around your weaknesses. This will help you to even gain confidence and strengthen your weaknesses. Someone very greatly said – "You have to be clear in what you are asking for," Julie Bauke , career strategist, president of The Bauke Group, and author of Stop Peeing on our Shoes: Avoiding the 7 Mistakes that Screw Up your Job Search.. "You can't just say, 'I want to get to the top of this company can you mentor me.'"
You will have to take a stand to find out your mentor. A best mentor will always help and motivate his colleagues to achieve professional goals. He will never be demotivating. So, don't wait, network in your professional life and seek out your best mentor at workplace. Searching a mentor is like a detective work, if you are a new hire. Sure, the top working professionals, would be the ones who would have knowledge in all areas about work. They might be your good and ideal mentors.
One generally does not reach out the CEO until he has good relations with him or her. Ruhl says to take into consideration the organizational culture to decide upon your mentor, when selecting a mentor If it's an easily accessible structure, then you may be able to go very high-up when targeting a mentor, but if it's a flat or rigid or a strict organizational structure you may want to start by going only one level above you, to search for your mentor. It's also important to select the one who is well admired and respected. Do not dare choose someone whom no one respects, he would rather frustrate you. The worst thing you could do is align yourself with someone that has no respect within the company.
Generally, only one person is not the end to learning, you need more than one person to guide you through the entire process. Creating a team of mentors holding expertise generally helps. Each one can share some bit of his knowledge and guide you throughout the learning process. Creating a team of advisors with expertise in different aspects of your career is the best way to get well-rounded advice and guidance in sheer terms. It also reduces burden on just one sole mentor, and if it doesn't work out with one mentor others are there to guide you through the processes. It's also important to set expectations ahead of time in terms of how the mentorship will go. For example a formal meeting every week to share some life experiences at work, formal meeting where you meet every other week for a specific amount of time, or will it be informal where you can email or call the person when you need advice?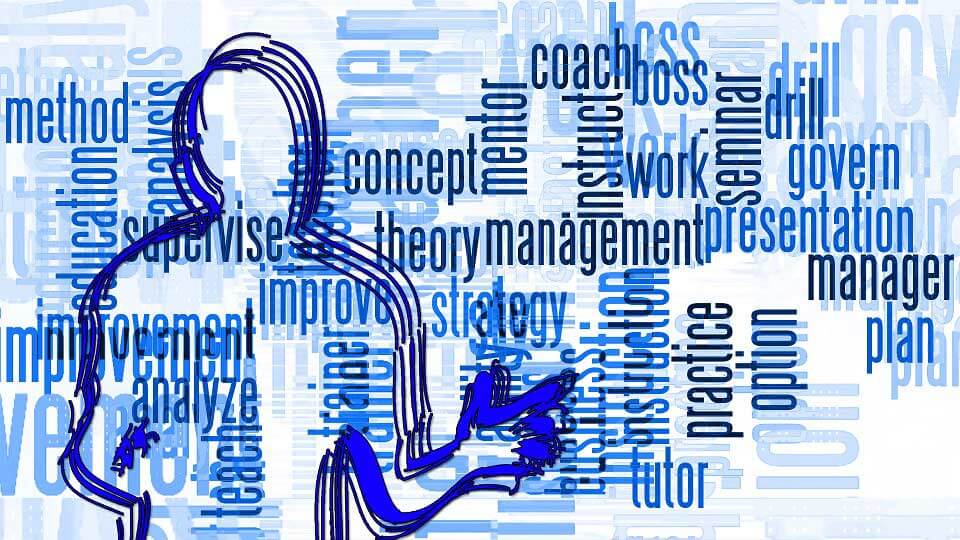 Finding a professional mentor is a difficult task if you are a new hire. Sure the top level executives would be the ideal mentor, but it's not very sure that they are the best employees as a mentor, it's a good idea to take up someone who is well respected within the firm as a mentor. One would definitely not reach out to the CEO or to a stranger until you know the person well enough before you make him his/her mentor as a professional trainer. After selecting a mentor you should be sure of why he is your most desired mentor. For instance, It can be anything might be you like his professional expertise, the way he handles meeting or the way he handles work pressure; Or be it how he handles giving presentations.. "You have to say, 'the reason I am hoping you'll mentor me in this one area of my career is because I actually like how you handle work under pressure to meet professional mentor guidelines and deadlines,'" says Bauke. "It's easy for them to say yes just because you like the way he does things " By providing specifics, you are letting your mentor know what you like about him and what you are willing to adapt from him and his mentoring skills.
If you can have a group of person to mentor; it's even better because just one person is not enough many a times, which is why career experts say you learn something from everyone. Creating a team of people all expertise in different fields to get well-rounded advice and guidance. It reduces the stress on just one person and the burden on the mentors, and if it doesn't work out with one mentor you will have other will better guidance. For instance, will it be a formal meeting for some time each week, to learn what new he can impart you with?
Well ,if you are smart enough you need to select someone to actually match your personality type, someone not a dumb ass but one who can train and guide you to become even smarter wiser and do work fast and smartly. Today in the IT industry office politics strikes in each office. Networking, meeting, professional parties and mingling with colleagues is the key to success –it is the key to its all-it's the way you can find your most suitable mentor, yes, networking is the ultimate key!!!
My most important mentors have been my aunt and uncle. I had dinners with them every Sunday through college and they taught me things I use every day now in my career," said Jenni Hogan , the most followed local female TV journalist on Twitter and Facebook in America.