Updated August 14, 2023
What are Financial Skills?
Financial skills are abilities to analyze, manage and make informed decisions about financial issues. These skills are essential for individuals, businesses, and organizations for reporting, investing, tax planning, valuation, and risk management.
If you want to pursue a career in finance, you need to have some basic financial skills. There are also specialized skills for certain areas of finance. In this article, we have provided both basic and advanced financial skills.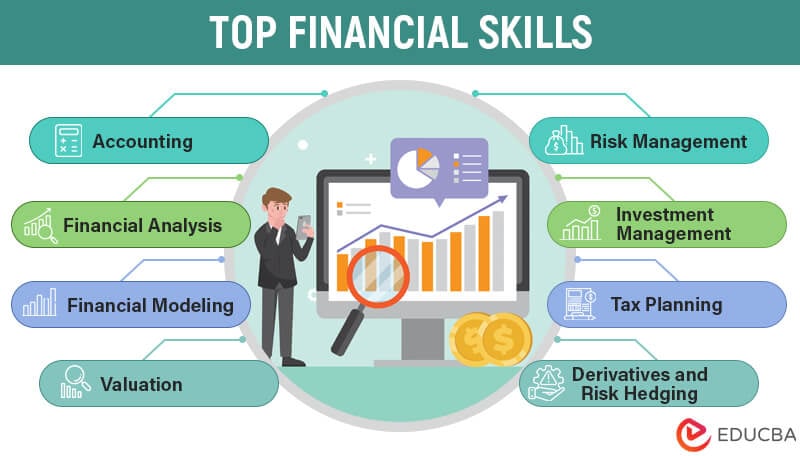 Table of Contents
Basic Financial Skills
1. Accounting
Accounting skills are useful to record, manage, and analyze financial transactions to provide correct financial data.
Accounting skills will help you analyze a company's financial data, as shown below.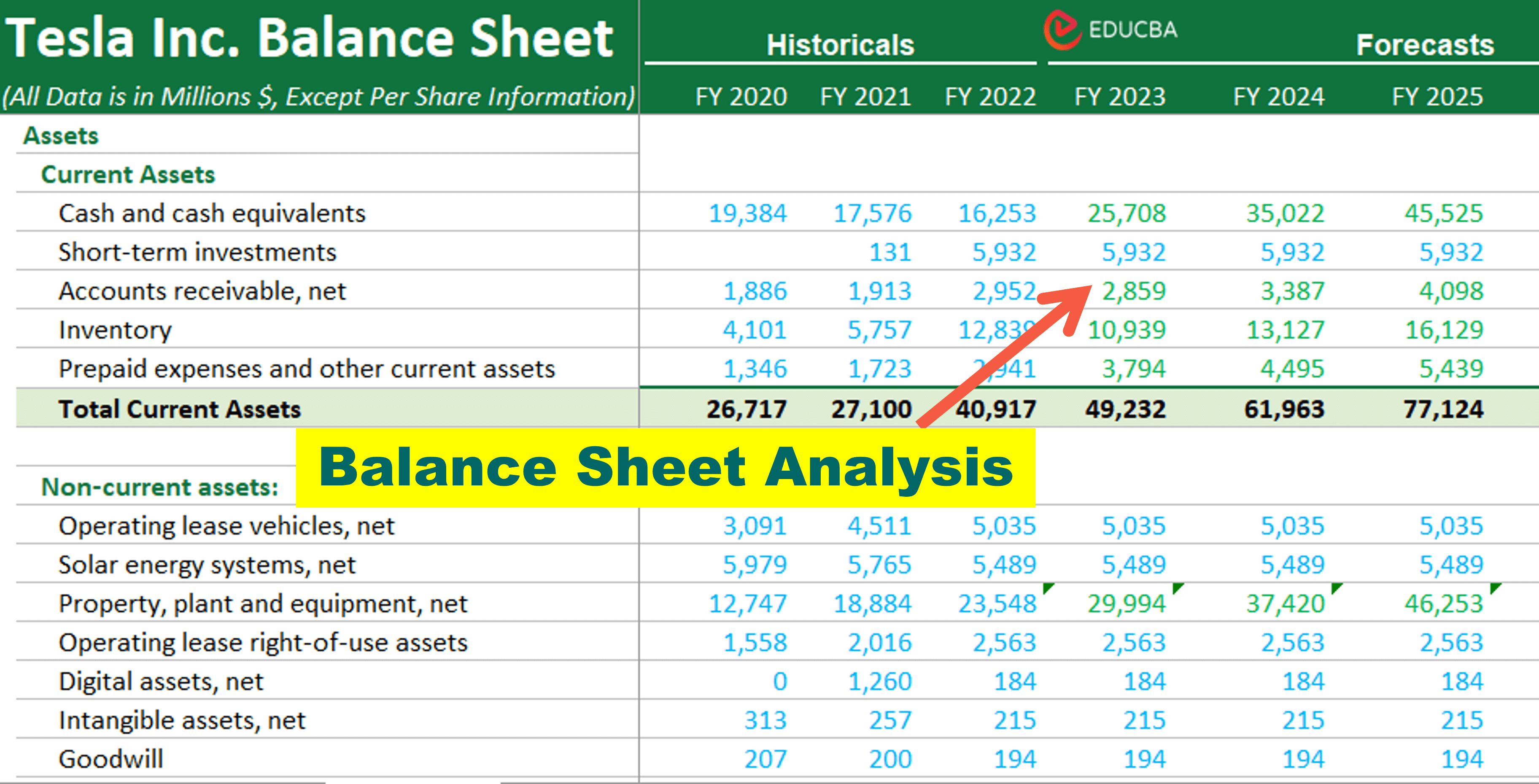 Image Source: EduCBA's Investment Banking Course
How will it help in career growth?
Multiple Career Choices: This financial skill can open many job opportunities in managerial and executive roles and even give you the confidence to start your business.
Versatility: Accounting skills can help you create balance sheets, make informed business decisions, and understand the financial health of a company.
Business Insight: You will be able to interpret financial data and provide valuable suggestions for the company. Employers often seek candidates who possess these valuable skills.
Develop Financial Strategies: You can also analyze financial statements, spot trends, and create financial strategies. All this will help you to progress in your career.
How to gain this skill?
Gain accounting skills at a university or through online accounting courses. Getting relevant certifications, like ACCA and CPA, can also help you. Get some hands-on experience through internships or taking entry-level accounting jobs. Finally, keep learning about accounting laws and guidelines.
Job Roles: Accountant, Bookkeeper, Certified Public Accountant (CPA), Financial Analyst, Auditor, Tax Accountant, etc.
2. Excel
Microsoft Excel is a powerful spreadsheet software used in finance. You can use it to organize, manipulate, analyze, manage, and visualize data.
It can help you perform calculations quickly using formulas and functions, as shown in the image below.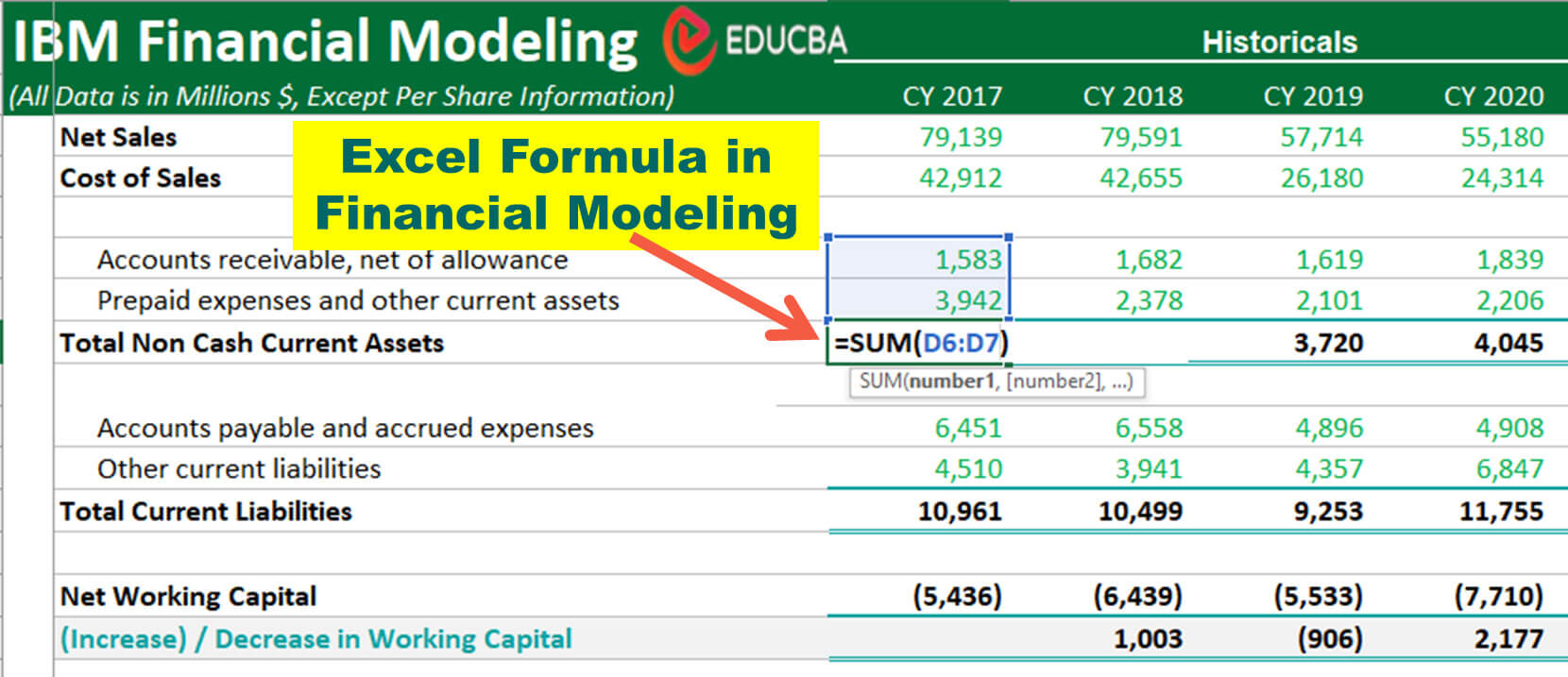 How will it help in career growth?
Multiple job opportunities: Excel is commonly used in various finance sectors, like investment banking, accounting, and banking. Learning Excel financial skills will make you productive and effective in your work.
Data Visualization: You can use Excel functions for accounting, creating financial models, and generating reports.
Automation: It can make streamlining financial tasks easier and present complex financial data clearly. It is one of the important financial skills to have in the finance industry.
How to gain this skill?
If you want to improve in Excel, take online Excel courses or tutorials. You can learn advanced Excel functions like VLOOKUP, OFFSET, and IFERROR and use Excel formulas in everyday financial tasks.
Job Roles: Financial Accountant, Project Manager, Retail Store Manager, Office Clerk, Account and Finance Manager, Administrative Assistant, Retail Manager,  Financial Planning & Analysis (FP&A) Analyst, etc.
3. Financial Analysis
Financial analysis skills involve evaluating financial data, such as income statements and balance sheets, to assess a company's performance, profitability, and investment potential.
The following image shows how you can evaluate the company's financial performance using ratio analysis.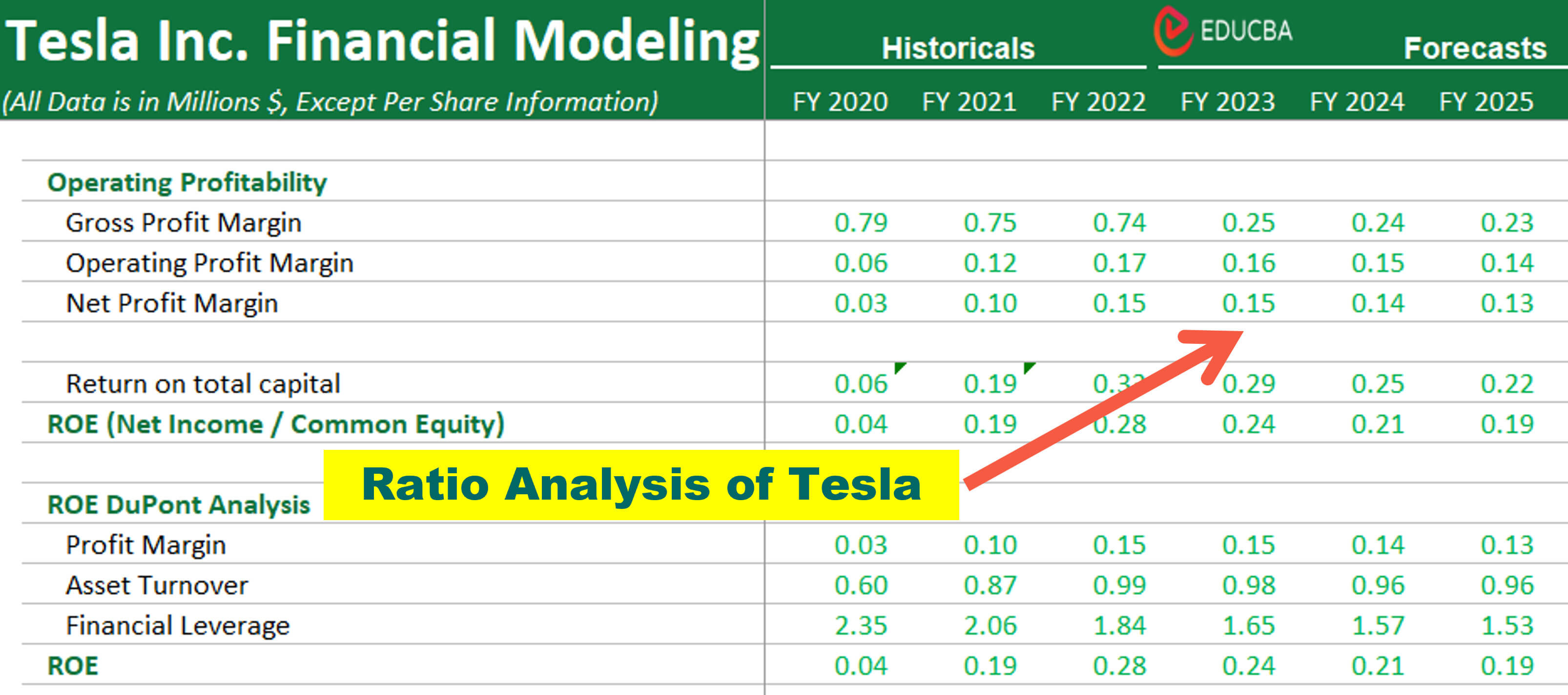 How will it help in career growth?
Career Advancement: Expertise in financial analysis will open doors in portfolio management, investment banking, and financial consulting services. It will also help you to achieve a leadership position in your organization.
Investment Expertise: These Financial skills will help you to make informed investment decisions, understand a company's financial health, and identify areas for improvement in the organization's operations.
Risk Management: It will help you to provide valuable insights to management, stakeholders, and clients to improve their business performance.
How to gain this skill?
You can invest in courses to learn more about financial analysis and modeling to gain this skill. You can even practice with real-world financial data, seek mentorship from experienced analysts, and stay updated on the latest trends and analytical techniques.
Job Roles: Financial Analyst, Financial Reporting Analyst, Investment Analyst, Corporate Finance Analyst, Financial Consultant/Advisor and more.
4. Economics Knowledge
Economics is the study of economic principles, theories, and their effects on financial markets and businesses. It will help you to understand market trends, interest rates, inflation, and overall economic conditions.
How will it help in career growth?
Economic Insight: A good understanding of economics will help you to predict future market trends, make financial decisions and develop strategies for company success.
Business Advisory: You can advise clients or management on how their businesses or investment will be affected by economic consequences.
How to gain this skill?
You can learn economics by taking economics classes at a university or through online courses and reading economic publications and books. You can attend seminars and webinars and keep up with current global economic developments.
Job Roles: Economist, Market Research Analyst, Economic consultant, Statistician, Commercial analyst, External/Internal Auditor, Supply Chain Analyst, etc.
5. Research
Research in financial skills involves collecting and analyzing relevant data, understanding industry and market trends, and financial details. Having research skills is a valuable asset in the finance industry.
As you see in the below image, you can make an equity research report after analyzing Tesla Inc's financial performance.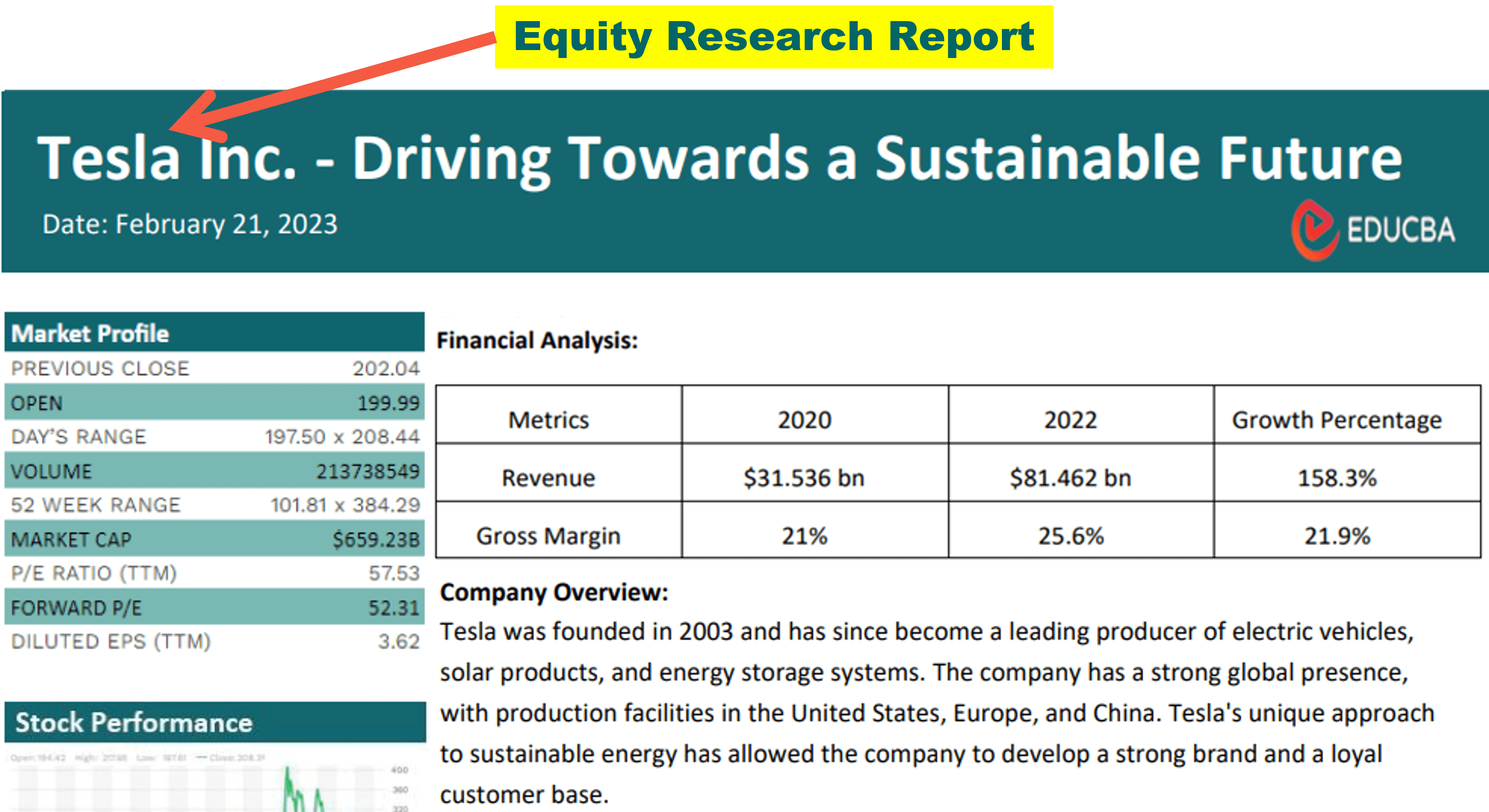 Image Source: What is Equity Research?
How will it help in career growth?
Accurate Analysis: Doing thorough research assists in making smart investment decisions and accurately analyzing financial data.
Problem-Solving Proficiency: These skills will improve your ability to assess problems/risks accurately and identify growth areas in the company.
Career Opportunities: Research skill opens exciting and rewarding roles for you in academia, market research, and R&D.
How to gain this skill?
To gain this skill, develop research methods and techniques, stay up-to-date with financial news and current market trends, engage in academic research projects, and seek guidance from experienced researchers.
Job Roles: Financial Advisor, Finance Officer, Risk Manager, Finance Coordinator, etc.
6. Mathematics
Numbers/mathematics knowledge is useful to analyze and assess the performance of bonds and stocks of the company.
How will it help in career growth?
Data Management: If you have calculative skills, it will be useful for accounting, financial and predictive analysis for risk management.
Risk Management: You can simplify complex calculations, create reliable financial models, and make better decisions.
Technical roles: Mathematics expertise will open doors for you in accounting, statistical modeling, and other finance-related jobs and help you get promoted.
How to gain this skill?
You can improve your math skills by solving mathematical and accounting problems, taking offline or online statistics and quantitative analysis courses, practicing creating financial models, and approaching mentors for guidance.
Job Roles: Market Researcher, Purchasing Manager, Financial Planner, Investment Analyst, Statistician, Data Analyst,  Insurance Underwriter, etc.
7. Communication and Interpersonal skills
Communicating complex financial information clearly and effectively in writing and speaking is important for making good decisions. With these skills, you can explain financial facts in a way everyone can understand, either in documents or presentations.
How will it help in career growth?
Credibility & Teamwork: Good communication and interpersonal skills help you to build trust, establish credibility, and collaborate well with teams and clients.
Career Advancement: Excellent communication will increase your chance of becoming a leader and representing the brand. It is also helpful in networking and job interviews.
How to gain this skill?
Improve your public speaking and communications skills by practicing. You can practice presenting financial data clearly and briefly to colleagues or friends, join speaking classes, and ask for feedback on how you communicate. You can also improve your interpersonal skills by listening to news channels or debate shows.
Job Roles: Finance Manager, Finance Coordinator, Financial Consultant/Advisor, etc.
Advanced Financial Skills
The above basic skills can help you do well in the finance sector. Additionally, if you aspire to advance in a specific field within finance, you'll also require some of the advanced skills listed below.
8. Financial Modeling
Finance modeling usually combines historical data and assumptions to forecast a company's future financial performance. Building financial models enables you to analyze various companies, assess the impact of different factors on business outcomes, and make investment-based decisions or recommendations.
With financial modeling skills, you can use past financial data to project future income statements of a company (see the reference image below).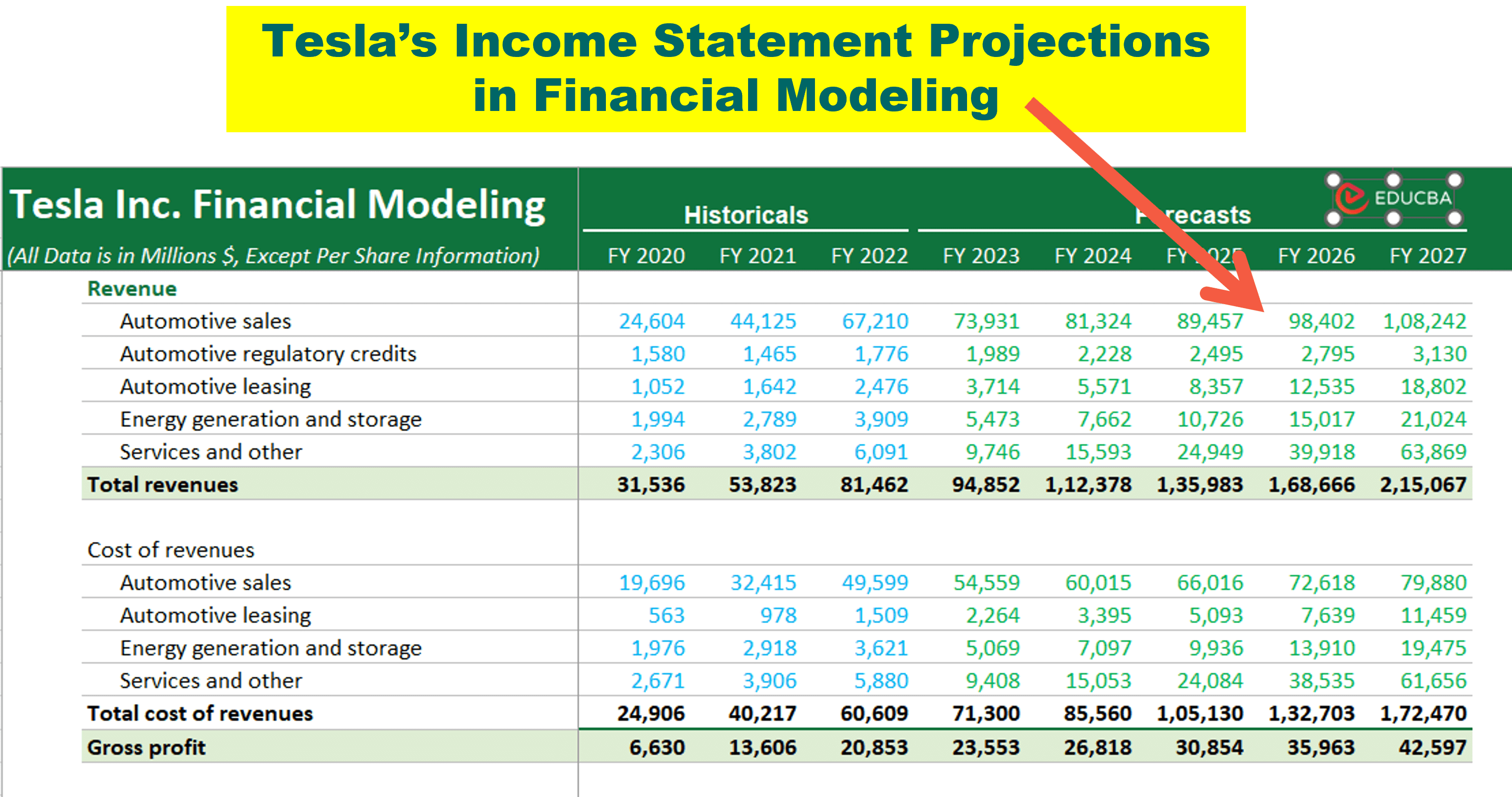 Image Source: EduCBA's Financial Modeling and Valuation Course
How will it help in career growth?
Valuable Insights: Financial modeling helps you make informed decisions and perform valuation.
Capital Management: Proficiency in financial modeling will help you to make critical business decisions like investment, raising capital, growing the business organically, budgeting and forecasting, managing financial accounts, etc.
How to gain this skill?
Take training courses in financial modeling techniques, practice building financial models from a company's historical data, learn Excel functions to prepare models, and understand equity research.
Job Roles: Financial Analyst, Equity Research Analyst, Credit Analyst, Audit Manager or Business Analyst, and other financial modeling jobs, etc.
9. Valuation
Valuation skills will help you determine the value of stocks, share prices, or a company based on various financial metrics and market conditions, as shown below.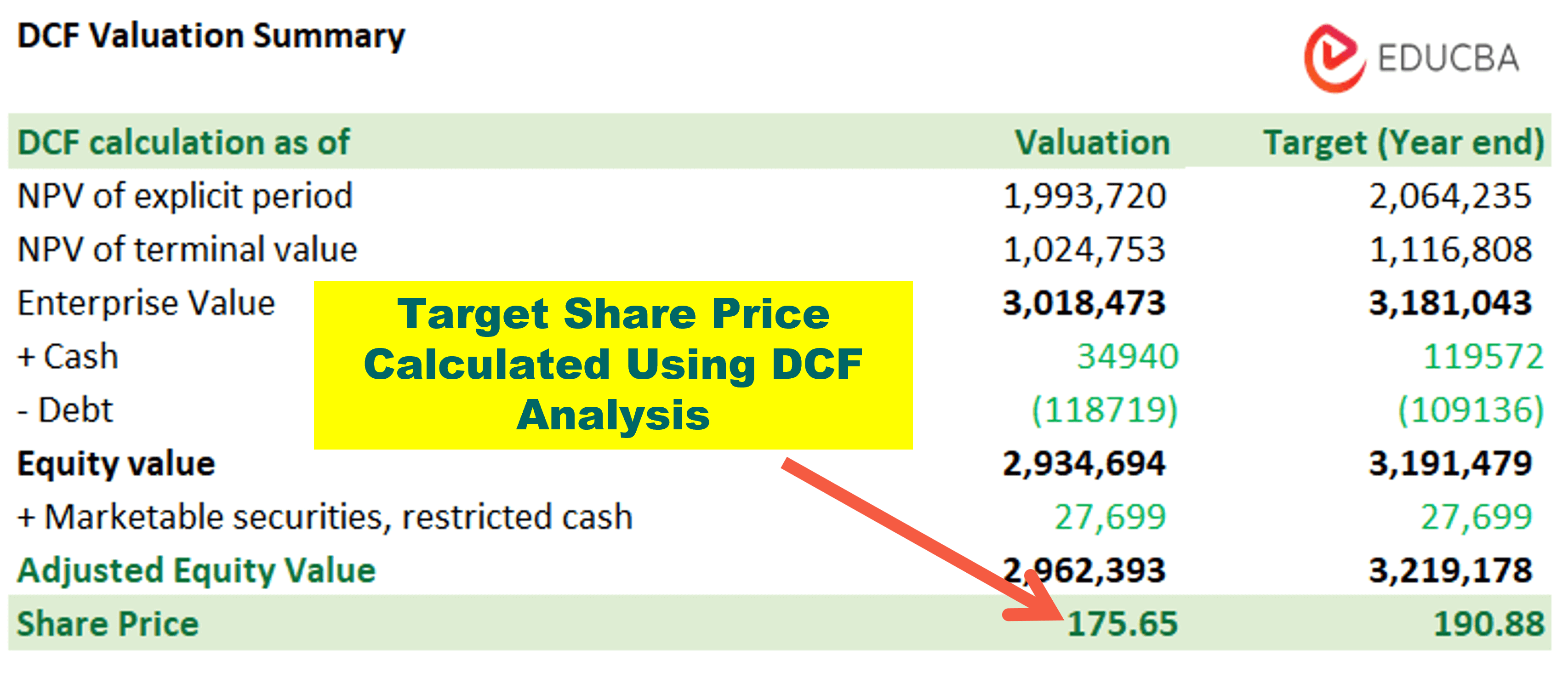 Image Source: EduCBA's Business Valuation Course
How will it help in career growth?
Informed Investment: Valuation skill is essential for making investment decisions, assessing merger and acquisition (M&A) opportunities, and conducting financial reporting.
Career Growth: This skill helps you accurately assess a company's financial worth and progress your career growth in investment banking, M&A, and equity research.
How to gain this skill?
You can gain this skill by learning different valuation methods, such as discounted cash flow (DCF), relative valuation, and comparable methods. You can use the techniques to value real companies and stay updated on market trends that affect valuation.
Job Roles: Valuation Analyst, Valuation Executive, Valuation Technical Manager, etc.
10. Mergers and Acquisitions (M&A) Analysis
M&A analysis involves evaluating the financial aspects of mergers, acquisitions, and other corporate deals. M&A analysis skills help you decide if deals are good or bad, identify ways to incorporate mergers' resources, and negotiate favorable contracts.
You can perform M&A modeling to understand the financial profitability of a suitable buyer. See the below reference image.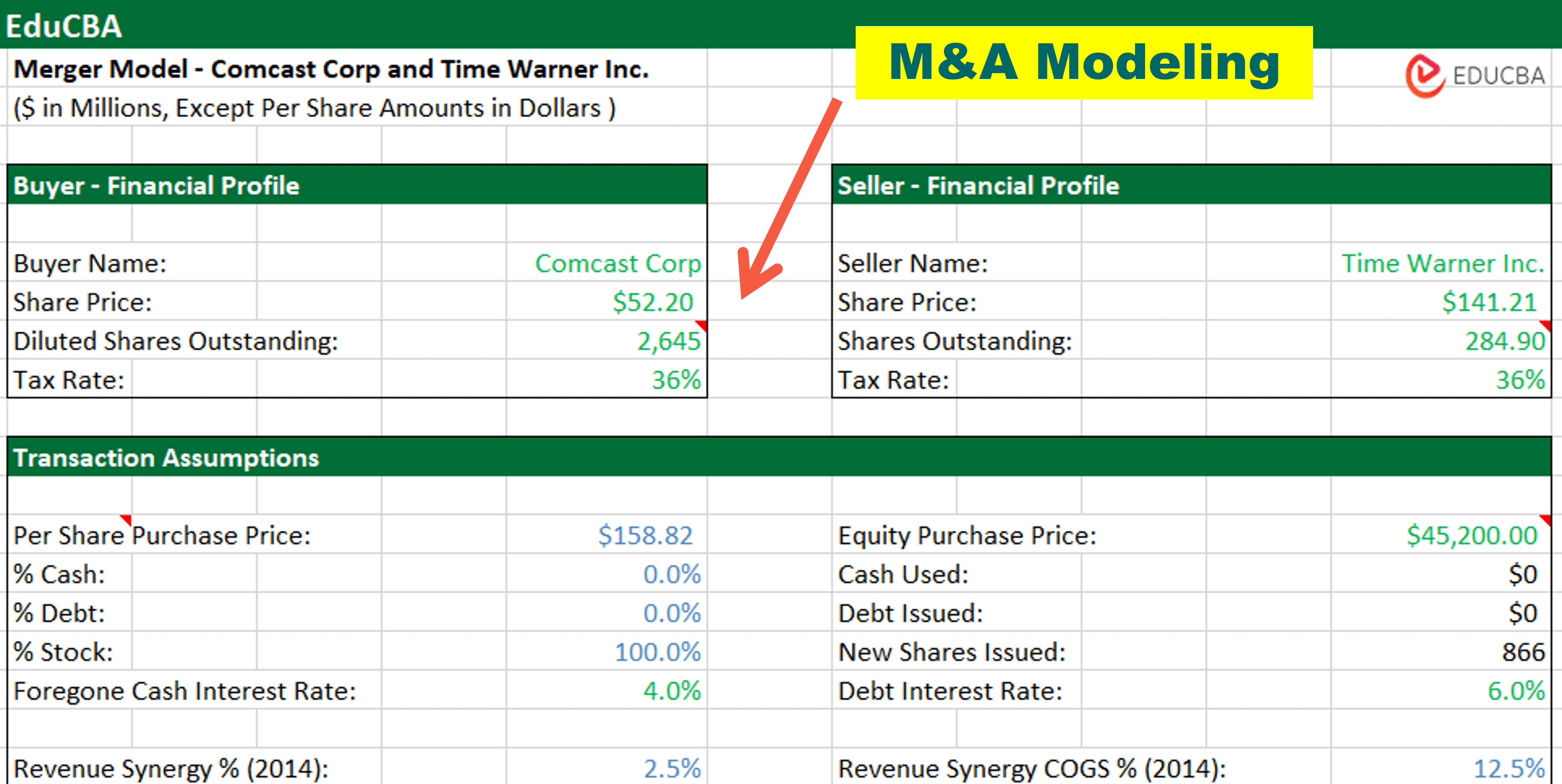 Image Source: EduCBA's Mergers & Acquisitions Course
How will it help in career growth?
Risk Assessment: Having M&A skills will help you to identify potential targets and risks associated with acquisitions or mergers.
Financial Analysis: You will also conduct revenue/expense and financial analysis.
Career Opportunities: These skills will advance your career in high-profile corporate finance, investment banking, and private equity roles.
How to gain this skill?
You must learn how mergers and acquisitions work. You should analyze and study past mergers and acquisitions and determine how deals are made, including the financing options used. It would be better if you joined internships or entry-level roles in M&A departments.
Job Roles: Mergers and Acquisitions Analyst, Financial Analyst, Merger & Acquisitions Associate, Vice President, Business Manager, etc.
11. Tax Planning
Tax planning skills are useful to strategize and optimize a company's financial situation to minimize tax liabilities and maximize tax efficiency.
As shown in the image below, tax planning skill is useful for calculating income tax.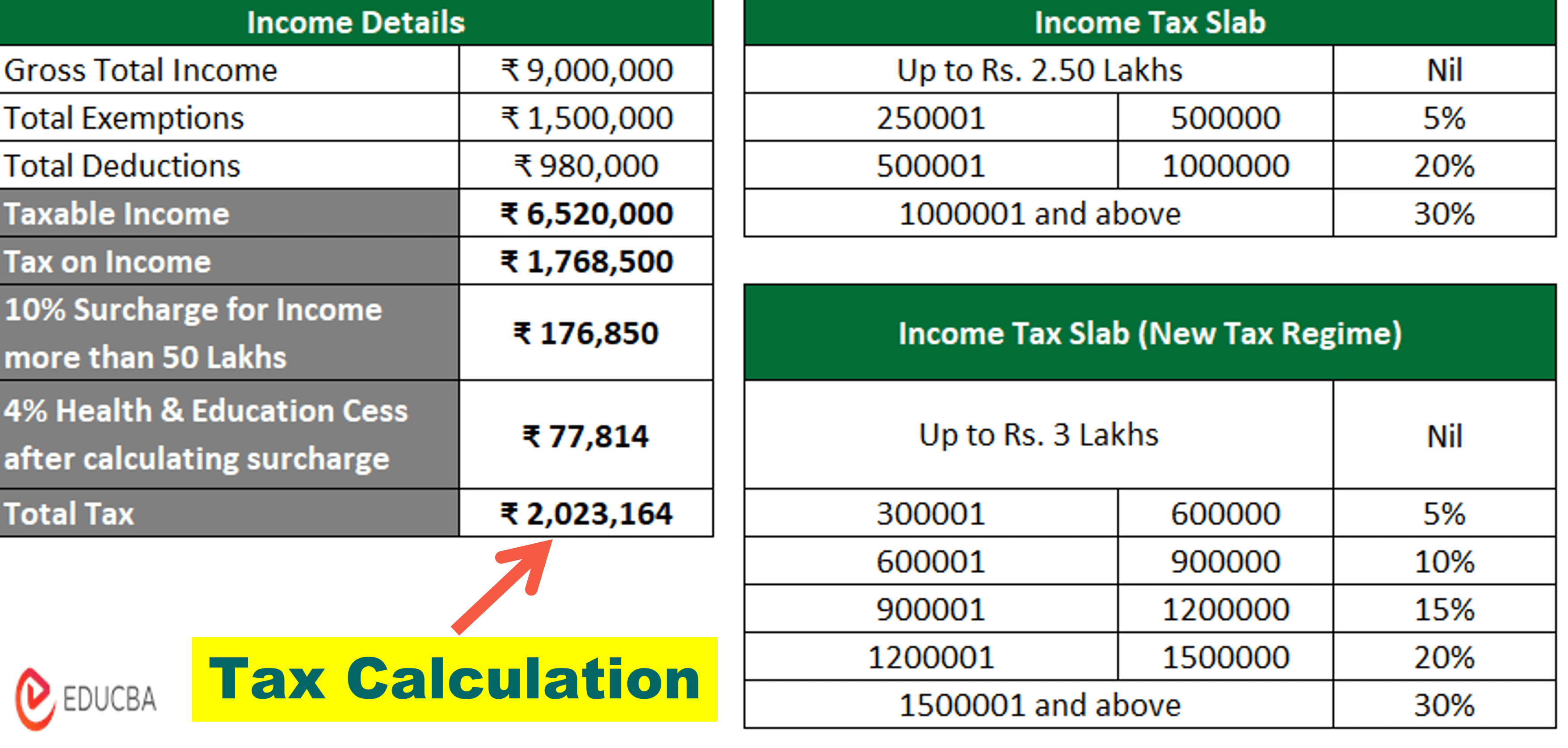 Image Source: How to Calculate Income Tax in Excel?
How will it help in career growth?
Strategic Tax Planning: This skill will help you to reduce the tax burden, preserve profits, plan expenditures, and ensure compliance with tax laws.
Job Prospects: Having tax planning skills demonstrate your ability to save and manage finance and increase your job chances in corporate finance, financial planning, and tax consulting.
How to gain this skill?
To gain this skill, learn how taxes work, tax-saving strategies, and study tax laws & regulations. You can participate in tax planning workshops and pursue professional certifications in tax planning.
Job Roles: Financial Accountant, Tax Accountant, Tax Manager, Tax Specialist, Tax Associate, Wealth Manager, Account Manager, etc.
12. Financial Software and Technology
Financial software and technology use specialized tools to analyze financial data, automate processes, and improve efficiency.
You can use financial software to analyze market trends, like using Binance to trade cryptocurrency, as shown below.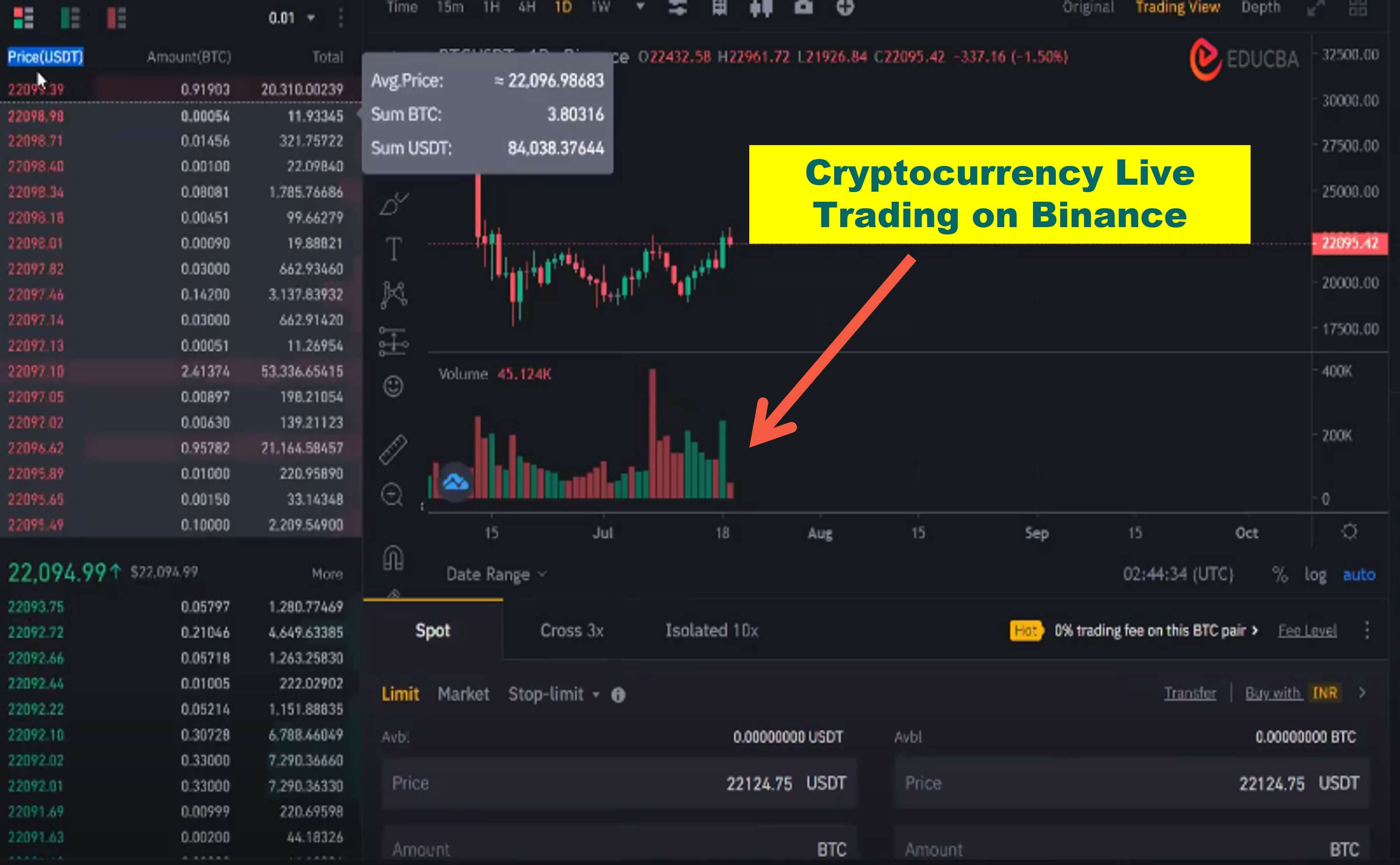 Image Source: EduCBA's Cryptocurrency Course
How will it help in career growth?
Technical Proficiency: Learning tools like AR software, forecasting models, reporting tools, artificial intelligence (AI) apps, machine learning, etc., will help you advance in finance-related jobs like financial and data analysis.
How to gain this skill?
Learn about the financial software commonly used in the industry, such as Metatrader, MACD, and financial modeling software. Get training or certifications in relevant technology and seek opportunities to apply technology in finance projects.
Job Roles: Finance Software Configuration Engineer, Digital Marketing Specialist, Chief Operating Officer, etc.
13. Risk Management
Risk management involves qualitative and quantitative risk analysis to evaluate a company's financial performance and stability. Developing effective risk management skills will help protect the company against unexpected events, enhance resilience, and reduce financial losses.
How will it help in career growth?
Risk Mitigation: Risk management skill is useful for you to identify, analyze, and prioritize potential risks and develop strategies to prevent any negative impact on finances.
Professional Growth: This ability to protect the organization's assets in uncertain economic conditions can help you advance your career, especially in job roles involving risk analysis.
How to gain this skill?
To develop risk analysis skills, study risk management principles and methods. You can even practice using risk assessment tools and participate in workshops or seminars. Also, seek opportunities to apply the concepts in real-world scenarios.
Job Roles: Financial Risk Manager, Risk Analyst, Risk Manager, Risk Reporting Specialist, etc.
14. Derivatives and Risk Hedging
Derivatives are financial securities that get their value depending on their underlying assets. Risk hedging is where investors strategically use derivatives to reduce risk and losses that can occur due to fluctuating markets.
How will it help in career growth?
Expertise in derivatives and risk hedging is valued in finance roles dealing with risk management, trading, and investment strategies, as it leads to effective risk management and career growth.
How to gain this skill?
Study different types of derivatives (e.g., options, futures, swaps), understand risk hedging strategies, learn how to implement derivatives in risk management, and gain practical experience in financial markets.
Job Roles: Derivative Operations Analyst, Derivatives Trader, Derivatives Risk Analyst, Corporate Financial Analyst, Trade Assistant, etc.
15. Investment Management
Investment management involves researching, selecting, investing, managing, and handling investment or portfolio of clients.
How will it help in career growth?
Risk Management: This skill will help you to maximize the company's return on any investment while minimizing risk.
Strategic Investment: Investment management skills will improve your ability to assess and manage risks, achieve financial goals, select proper investment strategies, and monitor progress.
Multiple job opportunities: Investment management is a great career choice, with ample opportunities in portfolio management, asset management, private equity, real estate, mutual funds, and many more investing fields.
How to gain this skill?
Get a bachelor's degree in business, statistics, finance, mathematics, economics, or accounting. Take investment analysis and portfolio management courses, and obtain professional qualifications and certificates such as Certified Financial Planner (CFP) and Personal Financial Specialist (PFS).
Job Roles: Investment Manager, Investment Adviser, Analyst, Investment Analyst, etc.
16. Regulatory Reporting
Reporting and regulatory knowledge means understanding the rules and laws set up by organizations and authorities for making financial reporting.
How will it help in career growth?
Financial Reporting: You can use the financial standards and compliance rules to make the financial report. It will ensure the information is transparent, accurate, and meets the legal requirements.
Industry-wise usage: Having expertise in reporting and regulatory knowledge is crucial in your career. You can deal with financial statements, auditing, and compliance, leading to career advancement in finance departments.
How to gain this skill?
If you want to gain this skill, learn financial reporting standards (e.g., GAAP, IFRS), understand compliance requirements applied in your industry, keep yourself updated on regulation changes, and consider pursuing certifications in auditing or compliance.
Job Roles: Financial Reporting Analyst, Regulatory Reporting Associate, Regulatory Reporting Analyst, Regulatory Reporting Specialist, etc.
Best Paying Finance Jobs
Once you have the essential skills, you can become eligible for some of the best finance jobs. The below images show the highest-paying finance jobs with their average salaries.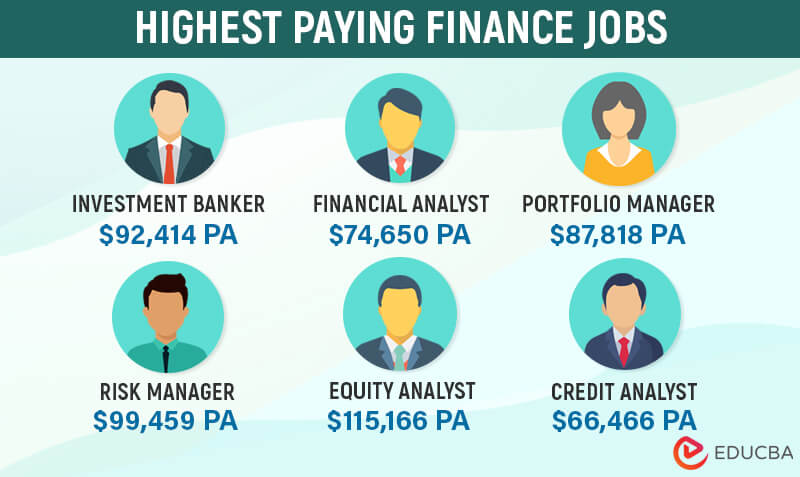 Frequently Asked Questions (FAQs)
Q1. What are hard skills in finance?
Answer: Hard skills refer to technical abilities to build financial models or financial statements. Examples of hard financial skills include Microsoft Office, SAP software, Analytical reasoning, Business analysis, etc.
Q2. What traits make finance a good career?
Answer: Finance is a great career choice for analyzing data, checking details, and solving problems. These financial skills or traits help you get promotions, higher positions, salary satisfaction, discover new financial methods and techniques, and be passionate about business and money.
Q3. How to make your financial skills stand out?
Answer: Employers require specific financial skills for each job. Mention the most relevant financial skills suitable for the job post you are applying for in your resume. You can also highlight those skills in your cover letter and during interviews.
Recommended Articles
This article provides a comprehensive guide on basic and advanced financial skills, their acquisition, career growth, and job roles. You can also read our other articles given below.