Martin Luther King Junior right said, "Christ gave us the goals and Mahatma Gandhi the tactics" and these are the 11Cs that makes your personality, "Character, charisma, conscience, conviction, courage, communication, compassion, commitment, consistency, consideration, and contribution", of this man who is none other than Mahatma Gandhi.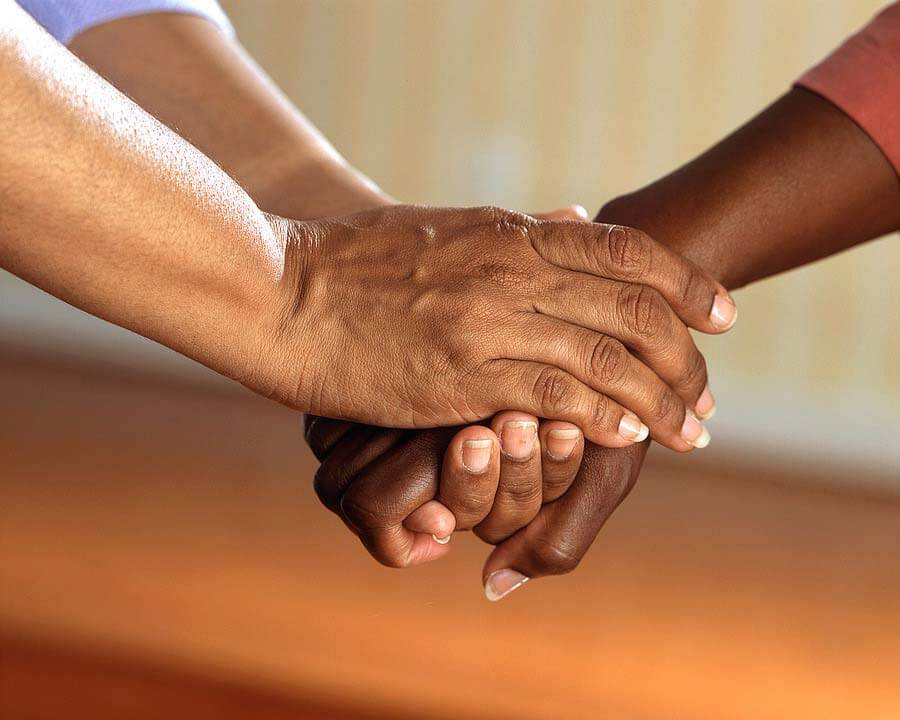 Image source: pixabay.com
You can "shake the world", as Mahatma Gandhi did, yes! You can shake the whole world, by adopting these Cs in your personality which constitutes soft skills – a soft and emotional side of your personality. The softness and humbleness in you are the most cherished endowments that creates an incredible impression of yourself in your world- whether within your family and friends or in a corporate world.We can say soft skills have certain mysterious elements, sometimes so virtualized but quite often misinterpreted and misquoted, with own set of notions and codes which becomes typical of a particular organization.
You can shine in your area of operations with your hard work but to make a difference and win the hearts of others is a combination of your soft skills + technical skills.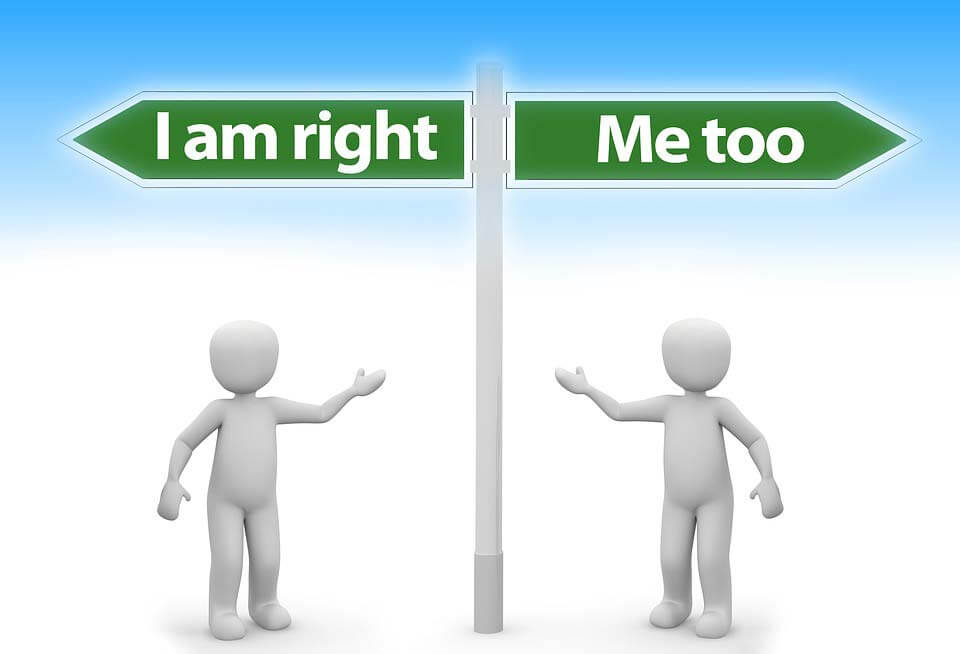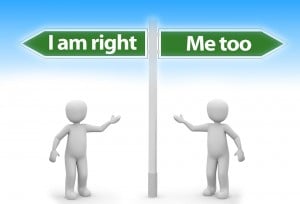 Image source: pixabay.com
Here are the different dimensions of Soft skills
Soft Skills is an emotional and touchy feeling:
Soft skills is not a technical jargon, it is neither a way you speak nor a way you show your command over the language. It is a combination of all these traits and other qualities that are difficult to interpret but make an imperative part of your whole persona reflecting the kind of person you are.
Soft Skills are your social graces:
These are the manners, etiquettes and cultural norms you adopt and adhere in your operational area.  The way you behave and speak in a social and corporate circle reveals the person you are and how well you can adapt in your social as well as corporate circle. It also includes your business etiquettes which are now demand of the corporate world.
Soft Skills builds Team Spirit:
You adopt the skills of working in corporation or in collaboration with the others in a team which is a true team spirit and to share the burden with your colleagues and divide the problems, issues or grief is its true essence.
Soft Skills are your Business Etiquettes:
Behaving and adhering to the corporative norms and protocols achieves effective communication. It helps build relationships and establish emotional connections with the people around you and with whom you are working.
Soft Skills are the ways you negotiate:
You adopt combined skills of conversation, Attitude, personality to be a good and successful negotiator. Show yourself as a creative, honest, good planner and good communicator to influence and achieve what you desire.
These are the five holy grails of a persona, which shows the person you are and how by adopting the same with intensity and passion you can win the discussions, negotiations, and your potential clients to your stride and of course even your boss.  Gopalaswamy Ramesh suggested three dimensions to Soft Skills which he named "ACE – Attitude, Communication and Etiquette". By Attitude he meant having a right frame of mind and your willingness to interact with the people, it also involves adjusting yourself to the environment. Communication is your ability to convey your message in a way that it reaches your audience and induce them to take necessary action. While etiquette is your behavior as per conventional norms and protocols that are typical of a particular organization.
(Source: "The Ace Of Soft Skills: Attitude, Communication And Etiquette For Success" by Gopalaswamy Ramesh) 
There have been a couple of discussions on whether we can build our soft skills? Some say these are ingrained in our nature while intellectuals say these traits can be acquired through our soft skills training and nature. These skills are the part of our personality, but when we are out from our home, we have to hone Attitude, Communication And Etiquette as the predominant part of what's so typical corporate  Now companies and organizations are undergoing training programs to groom their employees with these skills.  I came across many people who after getting groomed in ACE have created their impressive mark in their area of operations. Though they don't have enough skills yet their etiquette and mannerism have won the heart of the people. Training in these skills can surely press you beyond your conventional area to make you act, see and believe differently and confidently.
Benefits of Soft Skills Training
You can gain admire, respect, and trust from your colleagues and partners:
It is all about being polite in actions, manners, and your conversation within your corporate circle and outside and winning the hearts of the people. Once it is done, you have won half the race. By giving respect to others, you would achieve double respect in your area of operations.
Build Communication skills:
Training in soft skills helps you acquire good communication skills which mean you are now able to convey your message perfectly well, listen to the people and interact with them.  It is very easy to acquire degrees, qualifications, and technicalities but the most difficult is gaining communication skills, and that comes with good training and experience. Good communication skills help built rapport and fruitfully spread company's message. Effective communication also means acquiring skills in the following:
Nonverbal communication,
Attentive Listening
Managing stress
Recognizing emotions
Ability to impress
Acquiring confidence
Effective communication helps to establish an emotional and friendly connection with others, develop team spirit, helps in problem-solving and decision making and above all you are better able to convey your messages without any confusion, conflict or mistrust.  However, it takes constant effort and training to gain the style and tone to attain the level of conversational skills that are required but as more you practice the more spontaneous and effective your conversation can become.
Enhance Interpersonal capabilities:
As it is important to develop better communication, it is equally important to interact in a professional manner and learn to support each other.  Soft skills impart in us these capabilities conjuring us to establish ourselves in a team and improve workplace interaction.
Improve problem solving and increase creativity:
The attribute of soft skills, helps you take up many challenges, solve complex problems and increase your performance level.   It also helps built emotional quotient, a much-required quality in the stiff competitive world; right training increase employees productivity and help achieve objectives and goals. We say creativity is a natural attribute, but it too has to be perfected and sharpened which can be done successfully with acquired soft skills. The increase in creativity means improving your performance and your climb in a corporate ladder.
Helps in Forming Lateral Thinking:
In whichever or whatever field you are operating or working, challenges will be waiting for you. Building the power of lateral thinking means you are able to now take many critical decisions and help your organization's progress on many different professional levels. This would increase your importance in the organization and makes your management realize your potentials.
 You can be a key influencer:
Soft skills can help you become a key influencer in shortest possible time.  You can easily influence others by your problem-solving strategies, as a great communicator and a good personality. Adorning the virtues of the corporate norms is your success guaranteed in any of your corporate endeavors and your operational activities.
Whether you are in a field job or a desk job, either you are a sales executive, administrator or a technical genius, soft skills are your attires that you need to adorn yourself with to achieve what you want.
Learn to Manage Time and Work to full capacity under pressure:
Time management helps in proper planning and organizing your daily schedule and in achieving your targets. The skills gain can also build confidence in you to accept any challenges and work in any environment and circumstances.
Increase in profit:
Finally your contribution towards your organization, your mannerism and attributes will achieve your company its targeted profit and success.
We have grasped how important is the acquisition of these Soft skills in our lives, but how to acquire these skills is a bit tricky, let us see how we can do so?
You must have heard a famous quote.
"As you emphasize your life, you must localize and define it, you cannot do everything." (Philips Brooks).
The same is true with your personality, it is naturally what you have adopted since last many years can't be changed within few days and nor you can hope to develop and acquire all the skills instantly. You have to take step by step approach to do the same.
Step 1:   You need to understand the weakest point in a way you speak, talk or behave which causes hindrances in your work.  It could be your stammering while speaking in public or your short tempered nature, lack of concentration… etc. Remember no man is all perfect, but the ones who recognize their weaknesses, work on the same and try to improve it are successful. So prioritize what part of nature you need to improve first and start working on the same.
Step 2:   Share your concern with your friends, as they would be the first person to motivate you and help you realize your weaknesses and guide you to improve on the same.
Step 3:  Observe the way famous personalities speak, converse and walk, whether he is your boss or senior in your office. If you observe and learn to listen you will know many things that might help you.
Step 4:   Take out few minutes of your busy schedule in reading the books which you love. Reading builds vocabulary, make you proficient in your language and increase your knowledge. So people will know you as a good communicator, a knowledgeable and an intelligent person- An apt person to work with.
Step 5: You should have the stamina to work for hours at a stretch and in any circumstances or condition.  The stamina also involves your ability and agility to work under pressure and meet the managerial expectations.  This you can develop through daily meditation and/or yoga for half an hour.
Step 6:  Learn cultural norms of the state or region where you have been positioned. By learning the culture other than yours help you establish close connection and relationship with the local people. You will understand their requirements and needs pretty well which will help you in making right decisions and strategies.
Step 7: Learn to cope and manage adversities. This is a bit difficult but once you are through and gain experience you can overcome any adverse situations.
Step 8:   Develop in yourself ability to embrace change. You have to learn new skills with the change in technology and change in your nature and behavior. Try out the new place to shop or for having a coffee at a new coffee shop or try to take a take a new mode of traveling or a new route to reach your work area. Bringing newness and freshness in your life will bring newness and confidence in your work too.
Step 9: Do not feel shy but adopt the direct approach in conversation, and to develop it start practicing. Speak for few minutes in front of the mirror and record it to listen to your voice later. Jot down the mistakes you are making, and how much you stammer while speaking.  Make it a daily practice, soon you will see improvement in your conversation and speaking skills, and maybe you started seeing yourself as a great orator or a conversationalist.
Step 10: Learn to be polite. Adopt the behavior to speak politely and respectfully even with your juniors to gain their trust, respect and confidence.
These are just few ways to gain soft skills, but there are many other different ways too which can help you and soon you will see you have developed the soft skills. Need is to have a confidence in yourself, developing never to stop attitude and to attire a politeness in your voice.