Learn from Home Offer TAKE THIS BUNDLE
FINANCIAL MODELING & VALUATION Course Bundle - 51 Courses in 1 | 30 Mock Tests | World's #1 Training
This Financial Modeling Training Certification is an awesome bundle of 51 courses, Projects with 278+ hours of Financial Modeling video tutorials and Lifetime access. Through this course we are going to focus on Financial Modeling in Excel across sectors such as Real Estate, Telecommunication, Technology, Metals & Mining, Bank, Petrochemical, and Automobile.
TAKE THIS BUNDLE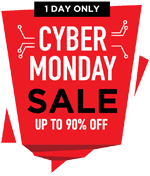 * One Time Payment & Get Lifetime Access
What you get in this FINANCIAL MODELING & VALUATION Course Bundle - 51 Courses in 1 | 30 Mock Tests | World's #1 Training?
278+ Hours
51 Courses
Mock Tests
Course Completion Certificates
Lifetime Access
Self-paced Courses
Technical Support
Mobile App Access
Let us introduce you to this Financial Modeling Certification Course with us.
FINANCIAL MODELING & VALUATION Course Bundle – A Synopsis
---
| | |
| --- | --- |
| | |
| Courses | You get access to all 51 courses, Projects bundle. |
| Hours | 278+ Video Hours |
| Core Coverage | Financial Modeling in Excel across sectors such as Real Estate, Telecommunication, Technology, Metals & Mining, Bank, Petrochemical, Automobile, and others |
| Excel Templates Included? | Yes. All templates downloadable |
| Course Validity | Lifetime Access |
| Eligibility | Anyone serious about learning Financial Modeling and wants to make a career in this Field |
| Pre-Requisites | None (Basic accounting knowledge should help) |
| What do you get? | Certificate of Excellence for each of the 51 courses, Projects |
| Certification Type | Course Completion Certificates |
| Verifiable Certificates? | Yes, you get verifiable certificates for each course with a unique link. These link can be included in your resume/Linkedin profile to showcase your enhanced Financial Modeling Skills |
| Type of Training | Video Course – Self Paced Learning |
FINANCIAL MODELING & VALUATION Course Bundle Curriculum
---
Before we discuss the prerequisites and target audience and answer your questions, let's talk about the course curriculum.

Project Highlights
15+ Industry Projects
Hands-on Instructor-led Case Studies
Perform financial analysis on Live company data
Build a financial & Valuation Model from scratch
Forecast Target Price of Shares
Showcase Projects in your CV/Linkedin
Financial Modeling Course Projects
Financial Modeling of a Comglomerate Sector
Financial Modeling - Broadcasting Sector
Banking Sector Financial Modeling
Real Estate Financial Modeling
Financial Modeling - Indian Telecommunication Sector
Financial Modeling - Automobile Sector
Financial Modeling of FMCG Sector
Financial Modeling for a Biotech Sector
Financial Modeling of Petrochemical Sector
Financial Modeling of Metals Sector
Financial Modeling on Consumer Goods & Services Sector
Equity Research of Capital Goods Sector
Certificate of Completion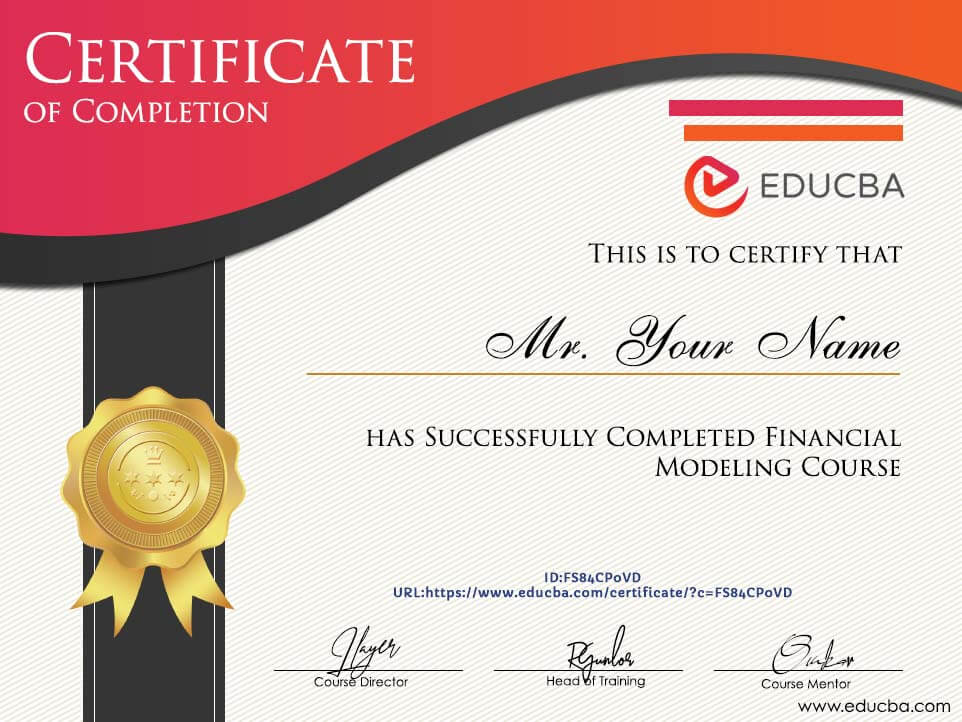 ---
What is Financial Modeling?
In simple terms, financial modeling is a tool that is created to serve the specific interest of a firm. The financial model can be built to serve the clients of a firm or in some cases to predict the future of an organization.
Financial analysts only need to use or create the financial model that is most suited for the purpose they're creating the model for. A financial analyst may want to look at a firm and wants to see the total value of the firm. In this case, she would use the discounted cash flow method to find out the total value of the firm. On the other hand, a financial analyst may want to use a financial model to manage the investment of a client using the Sortino ratio.
No matter what's the purpose, to build the financial model, one needs clarity, historical information, and technical expertise. And for that you need a module, a course or a mentor to guide you, to teach you, and to help you understand the nitty-gritty of the complex financial modeling.
That's why we designed this course for you. Read on and you would see why you must do this particular course if you want to get good at creating complex financial models.

Industry Growth Trend
The Financial Services Application Market is expected to grow from $66.92 billion in 2014 to $103.66 billion to 2019, at a Compound Annual Growth Rate (CAGR) of 9.1% during the forecast period 2014-2019.
[Source - MarketsandMarkets]
Average Salary
Average Salary
$83,000 per year
The average salary for a Modeling Analyst is $83,000 per year in the United States. Salary estimates are based on 57 salaries. The typical tenure for a Modeling Analyst is less than 1 year.
[Source - Indeed]
Which skills you will learn in this 
Financial Modeling
course?
You will certainly learn a lot of skills. Here we will break down the most important skills that you will in this course. Let's have a look –
Basic financial modeling: If you're new to financial modeling, first you will learn how to create a model and how you should approach once the problem would be presented to you. Since we are teaching you by building up the concepts ground up, it would help you to build confidence as you go along.
Sector-wise financial modeling: You will not only learn the generic financial modeling, but you will also learn how to approach every sector or industry. Since every industry is different and you have variable factors for each of them, it's significant that you go through each module with care and curiosity.
Practical look-up: You may call it a sub-skill, but only learning how to create a financial model for any particular sector isn't enough. You also need to have a realistic approach to it. Since we have used multiple practical examples in each module, it would be easy for you to connect to the real-life world with the learning you would have.
Pre-requisites
Have advanced knowledge in finance: This financial modeling training isn't for everybody and the right reasons. It's created for professionals that create financial models as part of their profession. This mastery course will make you a master of financial modeling and if you don't know much about finance or have basic knowledge, first you need to understand finance well to do this course.
Ability to sit through and practice what you learn: To get the best from this financial modeling certification course, you need to practice what you learn. Since it's a comprehensive course, you need to look at each module again and again and apply what you learn.
Target Audience
Finance Professionals: This course is particularly useful for those that create financial modeling as a part of their profession. From investment bankers to equity research analysts to financial analysts, most of the finance professionals would find tremendous value in this comprehensive course.
Students of Finance: Students who have been studying finance and want to create a career in financial modeling should learn this course. But they need to be committed to being financial modelers so that they can go through this comprehensive course seamlessly.
Financial Modeling Training FAQs – General Questions
---
Why should I do this financial modeling course?
If you're looking for an answer, most probably this course is not right for you. Otherwise, you would have asked, "how can I do this course right now?" This course is designed in such a way that it will blow the minds of even an experienced financial analyst. Don't you think? Look at the curriculum first.
I'm not from the finance background. Can I do this financial modeling certification?
We would urge you not to do this course if you don't have a background in finance. Because to get the best value from the course, you should know finance at the intermediate level. If you're interested to do this course, first do a basic and advanced finance course, then you can go ahead and explore this course.
Can I create a complex financial model after doing this course?
The answer is both yes and no. The course is designed in such a way that if you're serious, you will easily be able to create both basic and complex financial models. But if you just browse through the course and don't practice what you learn, it wouldn't be possible to create even a basic model. In essence, this course will work if you work on it.
Career Benefits
Comprehensive learning & application: This course is all-in-all for you if you're looking to master financial modeling. You will not find a single course in the market that caters to so many sectors and offers you multiple practical examples to illustrate each lesson.
You would be way ahead than your peers: Let's say that you would do this financial modeling course and your peers wouldn't (though we want everyone interested in financial modeling should do this course). Once you learn and apply what you would learn from this course, you will be way ahead than your peers. And your peers would be astounded to see you creating models after models at ease.
You will be to analyze multiple things and help a lot of clients/people/management: What you would need is impeccable skills to master your career. If you feel that learning financial modeling will close the gap, this financial modeling course would certainly live up to your expectations and more. Just do this course and you would know.
Reviews/Testimonials
---
Financial Modelling – Banking Sector
A financial modeling training course focusing on the banking sector. This includes many methodologies of calculating and forecasting different line items like deposits and loans using macroeconomic approaches but also other items using industry analysis. The key item is how to link the different forecasts between the 3 financial statements and how to improve our valuation
Linked
Tornidis Ioannis
Financial Modeling Course
The excellent financial modeling certification course, I will recommend it to anyone. Clear step by step instructions and the good thing is you can redo the sessions until you are confident. I completed that certificate program and I think that is the best way to understand real estate financial modeling easily. All concepts and applications are supported by examples in Excel. Thank you very much for clear and beneficial explanations
Linked
Vignesh Varatharajan Sivamani
Investment Banking Bundle- awesome course
The investment banking bundle is a very rich and well-structured course. It is very illuminating and informative, and it prepares you to find a needle in a haystack. Even though some of the topics are challenging and require extended time, it worth the time spent on these videos.
Linked
Leikantsemang Renewang
Good course
Good Financial modeling training. I liked the examples. The Instructor is best, He communicates information exceptionally clearly and efficiently, adds humor, and uses relevant examples to make connections between course material and the real world. I have nothing bad that I can think of to say about his style of and proficiency at teaching. I would recommend this course to those looking to take this course
Linked
José Agostinho Pedro
Excellent! Financial Modelling Course
The financial modeling certification course layout was structured in a clear, thoughtful manner. The course instructor gave practical examples to illustrate basic accounting concepts (which was a good reminder). Some real-world advice was provided by the instructor, at the beginning (understanding the users of the financial model) and at the end (interview questions, common mistakes). That was a good heads up of what to expect in the real world.
Linked
Cheng Zhongyi
Great Financial Modeling tutorials
I have never imagined that I would discover something like this. Most of the finance professionals struggle to get hold of quality materials on finance, leave a niche skill that we use almost every day. That's why this course stands out. What I like about this course is the comprehensibility of the course. If you want to master financial modeling, you shouldn't look anywhere else. This is the best financial modeling course in the market. I'm just in the middle. Still, I highly recommend this course for those that want to create even a single financial model.
Wasim Shaikh
My financial modeling course experience
After looking at the curriculum of the financial modeling course, I sat in awe for a couple of minutes. What? Seventeen modules in one course? I couldn't believe it. I'm a finance student and I'm in love with this course. Pick any sector and you will find it in this course. And the way each model is explained, I can learn quite fast and apply the lesson immediately. Highly recommended for every finance student.
Preeti Suhas