Learn from Home Offer TAKE THIS BUNDLE
CRYPTOCURRENCY Course Bundle - 9 Courses in 1
This Cryptocurrency Training includes 9 courses with 54+ hours of video tutorials and Lifetime access. Along with this, you also get verifiable certificates (unique certification number and your unique URL) when you complete these courses. This course will give you a grip of cryptocurrency and its history, how it came into existence, and how you can take advantage of this digital currency.
TAKE THIS BUNDLE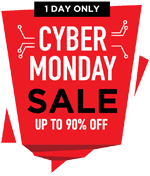 * One Time Payment & Get Lifetime Access
What you get in this CRYPTOCURRENCY Course Bundle - 9 Courses in 1?
54+ Hours
9 Courses
Course Completion Certificates
Lifetime Access
Self-paced Courses
Technical Support
Mobile App Access
Case Studies
CRYPTOCURRENCY Course Bundle at a Glance
---
| | |
| --- | --- |
| | |
| Courses | This is 9 course, Projects bundle. Please note that you get access to all the 8 courses. You do not need to register for each course separately. |
| Hours | 54+ Video Hours |
| Core Coverage | Introduction to Cryptocurrency, Initial Coin Offering, Technology and Trading in Cryptocurrency, Bitcoin as a Cryptocurrency, Bitcoin as a Cryptocurrency, Ethereum as a Cryptocurrency, Ripple as a Cryptocurrency, Litecoin as a Cryptocurrency, Dash as a Cryptocurrency |
| Excel Templates Included? | Excel templates that were used are provided as a download if applicable |
| Course Validity | Lifetime Access |
| Eligibility | Those who want to learn cryptocurrency can register for this online course. No eligibility as such. |
| Pre-Requisites | None (Basic accounting knowledge should help) |
| What do you get? | Certificate of Excellence for each of the 9 courses, Projects |
| Certification Type | Course Completion Certificates |
| Verifiable Certificates? | Yes, you get verifiable certificates for each course with a unique link. These link can be included in your resume/Linkedin profile to showcase your enhanced kills |
| Type of Training | Video Course – Self Paced Learning |
CRYPTOCURRENCY Course Bundle Curriculum
---
Before we ever talk about the prerequisites, target audience, course reviews, and FAQs, let's talk about the course curriculum –

MODULE 1: From ICO to Market: Understanding Cryptocurrency

| Courses | No. of Hours | Certificates | Details |
| --- | --- | --- | --- |
| Cryptocurrency - Intro | BITCOIN | 5h 42m | ✔ | |
| Cryptocurrency - Technology and Trading | Wallet | Fundamentals | Technical | Trading | 14h 44m | ✔ | |
| Cryptocurrency - Initial Coin Offering (ICO) Tutorials | 4h 6m | ✔ | |
| Cryptocurrency - BITCOIN | 2h 02m | ✔ | |

MODULE 2: Top Cryptocurrencies

| Courses | No. of Hours | Certificates | Details |
| --- | --- | --- | --- |
| Cryptocurrency - ETHEREUM | 8h 21m | ✔ | |
| Cryptocurrency - RIPPLE | 6h 35m | ✔ | |
| Cryptocurrency - LITECOIN | 5h 33m | ✔ | |
| Cryptocurrency - DASH | 6h 58m | ✔ | |

MODULE 3: Advanced Cryptocurrency Trading

| Courses | No. of Hours | Certificates | Details |
| --- | --- | --- | --- |
| Cryptocurrency - Trading | BINANCE | 3h 37m | ✔ | |
---
Cryptocurrency Course – Certificate of Completion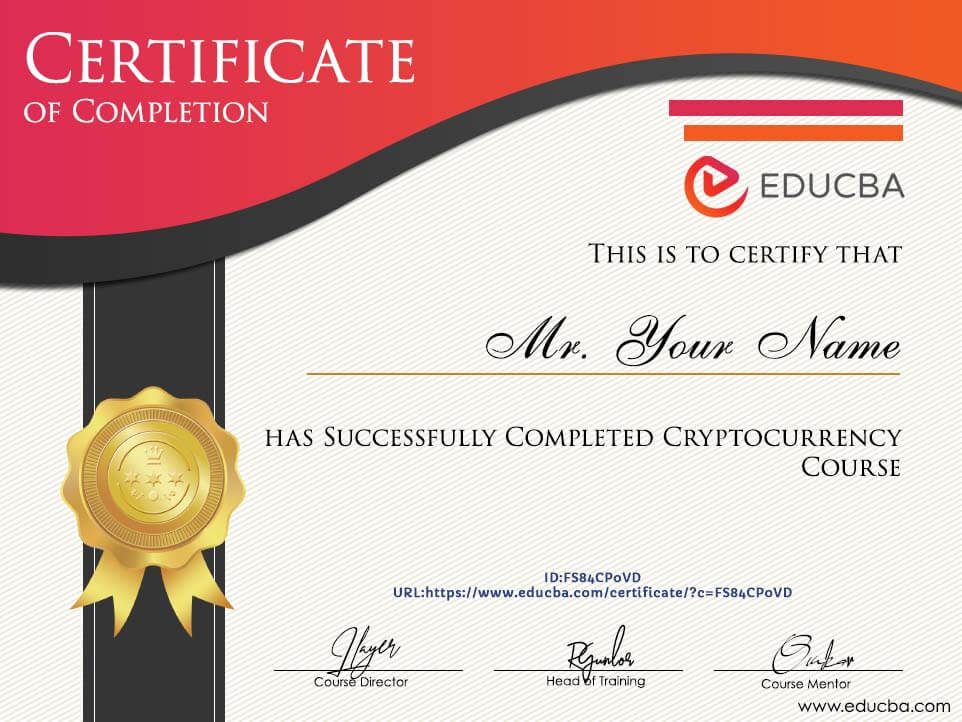 ---
Industry Growth Trend
4 major activities to estimate the current market size for crypto asset management market.
[Source - MarketsandMarkets]
Average Salary
Average Salary
$95,642 per year
The average salary for a Trader is $95,642 per year in the United States.
[Source - Indeed]
Pre-requisites
Willingness to learn the nitty-gritty of cryptocurrencies: Even if cryptocurrencies are one of the hot topics around, not everyone would be interested in it. To do this mammoth course, you need to be willing and you also need to be ready to put in the work to understand and practice each lesson.
Basic knowledge of digital currency: You don't need to know everything about digital currency. But a slight idea about the digital currency would help you extract the best value out of this course.
Target Audience
Cryptocurrency Enthusiasts: If you love cryptocurrency, you will love this course. You may know a lot about a few things about the cryptocurrency, but not all. This course may also act as a refresher course.
Students/Professionals/Business Owners who are interested in Cryptocurrency: If you're a student or a professional or a business owner and you're interested in cryptocurrency, this course is just right for you. But make sure that your interest level is such that you can go through this entire course and can work on the material.
FAQ – General Questions
---
Why should I do this Cryptocurrency training course?
 If you're a cryptocurrency enthusiast, you must do this course. It's comprehensive, provides great information, and will get a complete idea about cryptocurrencies.
How the Cryptocurrency training course would add value to my career?
If you're working in the crypto industry, it would add tremendous value. Even if you're are from a different profession and have an interest in crypto, you will also get great value out of it.
---
Testimonials
---
Cryptocurrency training
Doing this Cryptocurrency training course has changed the course of my course. This is a comprehensive, fundamental course on cryptocurrency that teaches you everything from the overview of cryptocurrencies to how to invest in them. I've recommended this course to all my employees since we're planning to invest in cryptocurrencies and to create a decent source of revenue at the end of this year.
David
Very insightful
As a student of finance, this course has transformed my approach toward cryptocurrencies. I didn't know that there's so much to know about cryptocurrency. I browsed through the net but couldn't find the information provided in this course. It's an un-put-down-able course to be precise.
Sean Kernan
Great learning
This course has changed the trajectory of my career. I was an accountant in a big firm. I was interested in cryptocurrencies. I used to read a lot about Bitcoins, Litecoin, and the latest happenings. But after doing this Cryptocurrency course, I know more about cryptocurrencies than any cryptocurrency expert I've met. I'm promoted and I also take care of the new investment wing of our company.
Vishwas Moorthy
Career Enriched
This course on cryptocurrencies has changed my life. I was interested in cryptocurrencies, but never had any idea about making it as a career. One of my friends knew about my interest and he recommended this Cryptocurrency course. I did. And whoa, I've started my consulting business in cryptocurrencies. It may sound like magic, but this course is truly a game-changer for me.
Sujoy Gosh