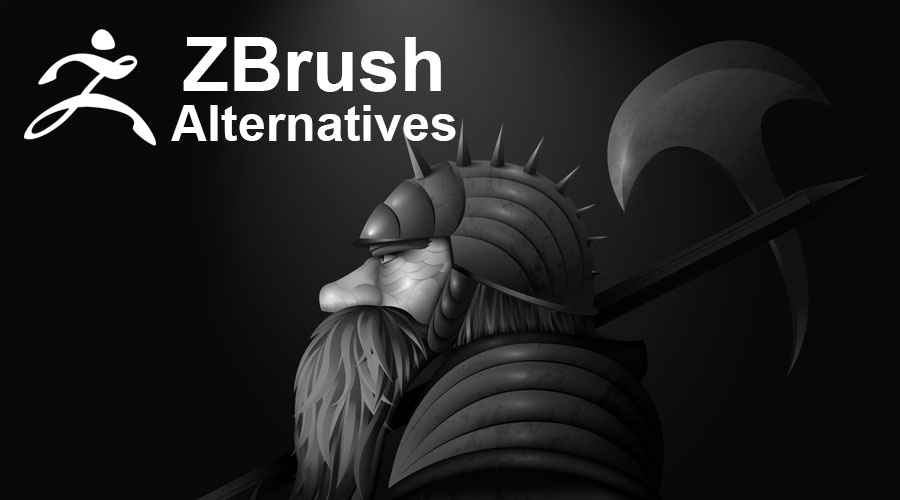 Overview of Zbrush Alternatives
Before we learn about ZBrush alternatives, let us first understand what is ZBrush
ZBrush is a 3D animation package and digital 3D sculpting tool developed by Pixologic. Many industries such as gaming, illustration, and film consider it a very important component. Compared to any other 3D software in the market to this date, ZBrush is the only software that has the capability to display millions of polygons on-screen at the same time. The reason for this is the way in which it handles its camera as it treats everything as a 2.5D object in contrast to a true 3D object.
Movie and the gaming industry have integrated ZBrush into their production pipelines. It has also become a very dominant player in the domain of illustration as many artists are beginning to embrace 3D into their workflow. Character artists have particularly been using ZBrush for years now and are currently finding its use in different types of areas which are detail-oriented such as environment, object or character modeling.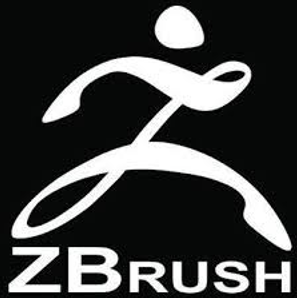 ZBrush makes use of sculpting that is brush-based in order to permit the artist to put in features quickly to models. Millions of polygons that are a part of hugely detailed models can be produced in a quicker way. Technology such as pixels is used here. Pixols can be defined as pixels that hold onto their orientation and depth data after their creation. This enables you to make changes to the lighting and will affect the shading of the pixols.
ZBrush provides an artist with a tool that allows you to produce certain amounts of detail in your models that were not attainable virtually before. Most artists can swiftly create wonderfully detailed models due to the creation of models in an instinctive way with the use of brushes.
Alternatives To ZBrush
Below are the different Alternatives which are as follows:
1. Blender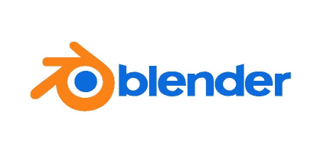 Blender is a 3D animation and modeling studio package which is freely available. It helps in making characters that can be used in movies. It provides robust texturing tools that help in painting the exterior parts of the models. It comes with strong animation and rigging purposes. You can then move around the models that you have created. It can be considered as a proper lighting studio for a movie and also comes with its own rendering engine.
External renderers such as LuxRender and YafaRay receive support from Blender. Compared to other 3D packages, Blender comes with its own compositing module, so you can mix movie shots. With a distinctive video sequence editor, movie strips can be cut and edited without having to depend on additional third-party applications for the eventual editing stage of production. You also get a suite for game creation.
2. Sculptris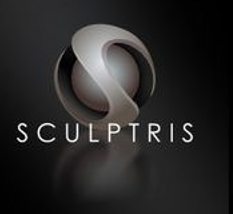 Sculptris is a straightforward 3D sculpting software developed by Pixologic which can be considered as a simplified version of ZBrush and freely available. Production of models by 123D and TinkerCAD design software seems to have intense edges. In order to produce plain, natural shapes such as plants and animals, additional processing are required for models in Sculptris. In spite of its lucidity, it still has powerful functions.
Modeling in Sculptris can be as instinctive as mixing clay. It has an operating user interface which is very clean. The sculpted model can be exported from Sculptris and the design can be printed with the use of a 3D printer. The basis of Sculptris is the concept of modeling clay. A sphere of virtual clay can be pushed, pulled, twisted, pinched and shaped into the desired form with the help of Sculptris as with modeling clay.
3. Cinema 4D
In terms of 3D graphics, Cinema 4D is an ideal application, especially for those who are freshers in the field of 3D. Good 3D graphics can be created in Cinema 4D easily.
The interface is where you observe and function with your scene and is the first thing that you see. The interface of Cinema 4D is instinctive and can be customized if needed. Changes can be made to the interface and multiple settings of the interface can be saved with the use of the layout attribute. Multiple layouts can also be created and can be switched between each other easily.
4. MODO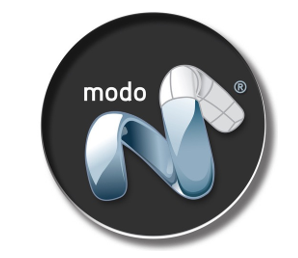 Modo can be defined as a 3D modeling software that helps you in getting creative outcomes. It consists of modules that assist you in sculpting, painting, animation, shading, etc. The interface is user-friendly and has become the most favored alternative for numerous users.
MODO is a phenomenal 3D graphic design software produced by Foundry. An adaptable contribution of rigging, animation, painting, sculpting, and modeling tools is offered that grants substantially to the sphere of 3D design. It can be used professionally in the movie and gaming industry. Problem solvers find this tool to be very useful. Customizability has been enhanced. Hard-surface and Natural modeling along with some supreme tools in the game can be found here.
5. Autodesk Mudbox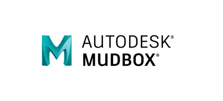 Autodesk Mudbox is another cosmopolitan 3D painting and digital sculpting program that allows artists to sketch and sculpt digital models using the program as their paintbrush. Mudbox helps you to produce practical and comprehensive characters, vehicles, props, and sets that please the user's assumptions. The user interface is well ordered instinctively which is a vital part of the character-creation pipeline.
Maya(top-end animation, modeling, rendering, and special effects software) permits you to create a link between itself and Mudbox. This helps you in making changes to the object in Maya and then you can carry over the changes to Mudbox without having to restore the geometry.
Conclusion
Some of the other similar software that can be named are Paint 3D, Rocket 3F, Armory, SculptGL, 3D-Coat, Sculpt+, CrackArt, Mari and many more. Zbrush is frequently quoted to be the first on the list that can be used for sculpting. In order to perform some heavy sculpting, 3D artists prefer ZBrush. It has features that comprise of sculpting layers, noise sculpting, and some important tools that are involved in re-topographizing. The User Interface takes some time for understanding and is immensely customizable. Understanding the artist workflow takes time, which can complicate things more than help when used in the initial stages. In a similar way, the perspective view is a bit tricky. So, ZBrush has its own pros and cons to deal with.
Recommended Articles
This has been a guide to ZBrush Alternatives. Here we discuss the Concept and Different Types of ZBrush Alternatives. You can also go through our other Suggested Articles to learn more –