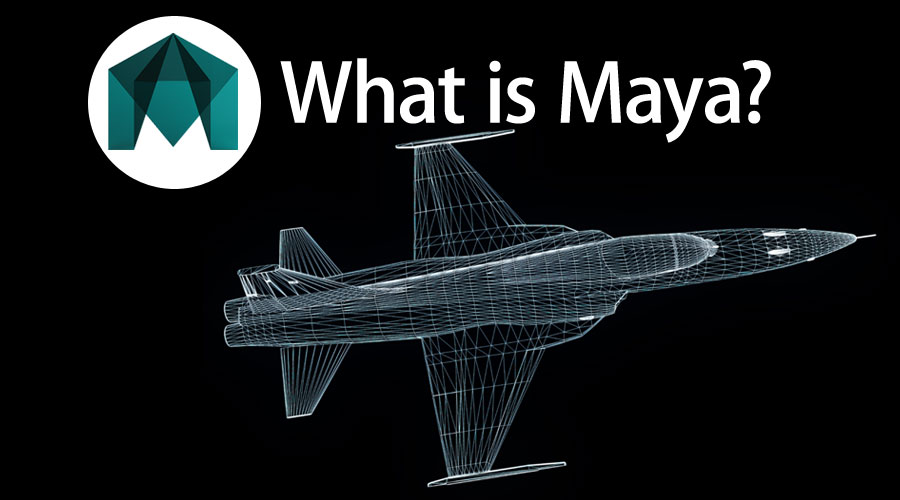 What is Maya?
Maya is a 3D computer Graphic Application which is used in the development of video games, 3D applications, animated films, TV series, and any visual effects. This software has the potential to create heavy models which help us in giving Ultra 3D effects that creates a realistic view at the user end.
Definition
The complete name is Autodesk Maya, but it is shortened to "Maya". As this software was previously created by "Alias Systems Corporation" but Autodesk took all rights under its name. It runs on Windows, MAC OS, and Linux as well.
Understanding Maya
This is a highly developed software with more advanced features explained below.
How does Maya make working so easy?
It gives a faster performance as it has Cached Playback which enables a user to check the animation in Viewport. Similarly, in many areas, Maya is more responsive which users notices and helps them to work faster.
Top Companies
Top companies working on Maya are as follows: –
Accenture
VEE Tate Ltd.echnologies Priv
Synophic Systems Private Limited.
Dell International Services India Private Limited
EYGBS India LLP
Vavia Technologies Pvt. Ltd.
Vebbler
Visual Connections
Ark Info Solutions Pvt. Ltd.
What can you do with Maya?
It is usually used in the Film industry, so we can create animated movies, cartoons, and can give special effects to any video. This software gives us a wide variety of scope to create live models that give actual live 3D effects. A candidate who learns this software can make games which are now a trend in the market of playing new games. Also, he can play a role of the cameraman in any kind of short movies, TV serials, movies and advertisements.
Working with Maya
Working with Maya gives us exposure to explore our knowledge in developing and creating new creatures and show the world how expert we are. Every individual gets a scope to implement his thinking and getting Live out of it. This is an interesting work and feels happy once you successfully complete any single project.
Advantages
It is software which has loads of advantages in Visual field still some of the advantages are mentioned below: –
It works faster and gives optimum performance to the users.
Completed work can be checked at a faster speed that saves time.
It has loads of dynamic effects which makes you feel that you are live.
Video Editing task is versatile that I like where we can include clips we want and filter the effects.
Required Skills
Well, this is software where initially a candidate shouldn't have any special skills instead he should learn how to operate commands. But it should be better than he should have thinking capability. He should visualize all those things which he wants to incorporate in the system. Basically, reading and writing skills are must which every candidate should have before learning.
Why should we use Maya?
When it's time to convert all your imaginations into a realistic world then Maya is the option. This is the software which is widely used everywhere as the parent company is Autodesk. If a candidate gets any doubts or error while using Maya then he gets assistance due to its wide use. This is the basic thing which usually every new candidate likes and even he gets a chance to work with big brands.
Scope
Why do we need Maya?
A basic need of every graphic designer who wants to picturise his 3D imagination. Maya is a tool where small video clips can be given dynamic effects and could be converted into a short film.
Who is the right audience for learning Maya
How this technology will help you in career growth?
Learning Maya isn't a waste of time and helps in career growth by following ways: –
Conclusion
Since it can be concluded that Maya has a good name in the market and is been widely used all around the world. Looking towards all pros and cons we can understand that Learning Maya will give you a boost in your career and can take you at a higher level. Anyhow you can make money whether it is a gaming, short movie or a movie.
Recommended Articles
This has been a guide to What is Maya. Here we discussed the Definition, working, skills, scope, career growth, and advantages of Maya. You can also go through our other suggested articles to learn more –