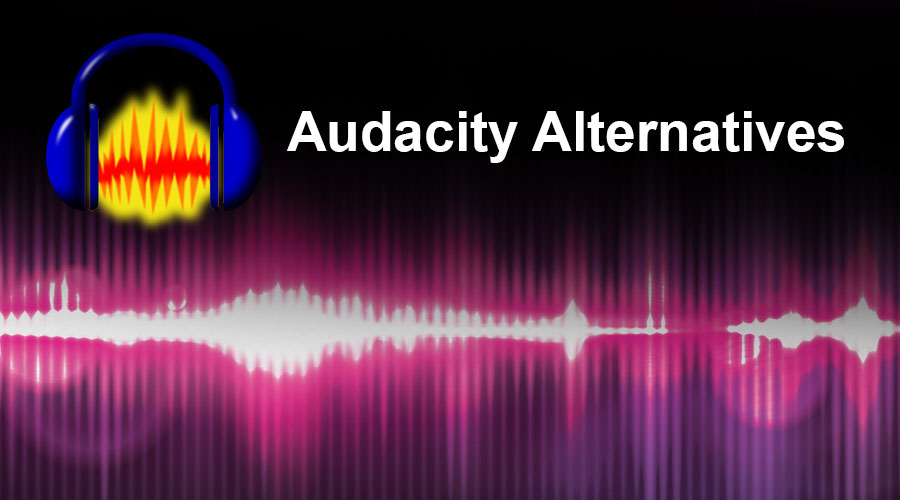 Introduction to Audacity Alternatives?
Audacity is a free and open-source digital audio editing software and can also be used as a recording application. Audacity is available in various operating systems like Windows, MacOS, and UNIX. Dominic Mazzoni and Roger Dannenberg together developed this software. Initial experiments were started in the year 1999, and the 1st version, 0.8, was released on May 28, 2000. This software was developed using C and C++ languages using the wx Widgets toolkit. It is available in 36 different languages. Due to its user-friendly interface and various high-performing features, Audacity become one of the most downloaded audio editing software.
Audacity is not only an audio editing software but also it can be used for many other features like post-processing of all types of audio, adding effects like normalization, trimming and fading in & out, mixing entire albums, such as Tune-yards, etc.
Features of Audacity
Some of the special features of Audacity are given below,
Users can select the look and feel of the application using the four user-selectable themes.
Scrubbing feature.
Scheduling a recording using a timer record.
Punch and roll recording.
Navigation controls, zoom effect and single track edit.
Conversion of cassette tapes into digital audio records.
It provides a similar interface on different operating systems.
Noise reduction features.
Supports multi-channel modes.
Audio spectrum analysis using Fourier transforms analysis.
Since it is a free and open source software it attracts a huge audience including students, teachers, audio professionals, etc. CNET an American media website gave a 5/5 rating for Audacity and commented "feature-rich and flexible". Though it is not as powerful as software tycoons like Adobe, Sony, etc. it has everything in it as free software and gives 100% to the customer.
List of Audacity Alternatives
As we discussed above, Audacity is free open source software which has so many features allow to record, mix and edit audio files. But if users want to try some different software for the same operations, a large variety of options are available in the technical market. Let us discuss some of the alternative software for audacity.
1. Adobe Audition
Adobe Audition is the complete audio editing software from the house of software tycoon Adobe. It helps to do simple audio editing to complex music production. Professionals commonly use this software for music production and high-quality editing. This software is one of the best alternatives for Audacity. Some of the features of this software are listed below.
It has a great frequency spectrum analysis feature.
Multi-track editing.
Auto-ducking.
Clip editing.
Dereverb and denoise effects.
Clip spotting.
Compound media import.
Ability to zoom the multitrack and edit window to a specific duration.
2. Ocenaudio
Ocenaudio is an alternative to Audacity and it is perfectly suitable for users who are searching for similar free audio editing software like Audacity. It has almost all features available in Audacity. It supports most of the major and minor audio formats and it allows loading multiple audio files at the same time. Let us see some of the important features of Ocenaudio.
Attractive and simple interface.
Support VST plugins.
Real-time previews of effects.
Multiple audio file management.
Editing of large files is possible.
Audio snapshots at any point.
3. WavePad
Wavepad is an audio editor that allows users to record and edit music and other audio files. It is available in Windows, Mac, Android and iOS operating systems. Editing features like add, cut, copy, trim, paste, delete, insert, etc. are possible in Wavepad also it provides effects like equalizing, amplify, envelope, normalize, echo, reverse, etc. Wavepad is developed by NCH software in the year 2004. It has emerged as an alternative to Audacity in all aspects. Some of its features are listed below.
All editing features.
Audio effects.
Spectral analysis.
Speech Synthesis.
Voice changer feature is available.
Allows removing vocals from music tracks.
Make ready to use ringtones
4. FL Studio
FL studio is digital audio editing software developed by the image-line software company. Its initial release was in the year 1997 and from that period many versions of this software are released and the latest version 20.1.2 was released in 2019. This software is available in four different editions like fruity version, producer edition, signature bundle, and All plugins bundle. FL studio is used by many famous music bands and music directors for production. It is available in English and Dutch language and supported in Windows and Mac operating systems. Let's see some of its features.
A large number of playlist tracks.
More mixer tracks.
Consolidating tracks.
Allows to the export of 24-bit WAVs.
Smart zooming option.
Many keyboard shortcuts are available.
Many plugins are available.
5. Ardour
Ardour is a digital audio workstation that allows users to record, mix, edit and master audio files. It is more suitable for professionals who deal with quality and complex music production. It was initially released in the year 2005 and its original author was Paul Davis. It can run in different OS like Windows, Mac, Linux, etc. It is supported with many plugins which enable different features from audio effects to dynamic control. It is one of the best tools to record talented performers on actual instruments when we search for an alternative to Audacity, this software stands in front of the list. Some of its features are.
Different interface is available.
Flexible recording.
A large number of multichannel tracks available.
Non-destructive editing with unlimited undo/redo options.
Frame by frame display of timeline of the video.
Matrix style patching/routing.
Automation for everything.
Conclusion
As we have seen above, if you are music professional and looking for some alternatives to Audacity then there are many options available in the market. We have discussed only a few of them. If you search more, you can find a large number of such software which provides all the features of audacity. Even though Audacity is benchmark software that performs well there is numerous basic to advanced software that can be in its place. Also, it is always better to try new software for better user experience and improving software knowledge. All the software mentioned above are performing well and all of them can be selected as the best alternative to Audacity.
Recommended Articles
This has been a guide to Audacity Alternatives. Here we discuss the top 5 Audacity Alternatives with their purpose and features. You may also look at the following articles to learn more –