Updated May 31, 2023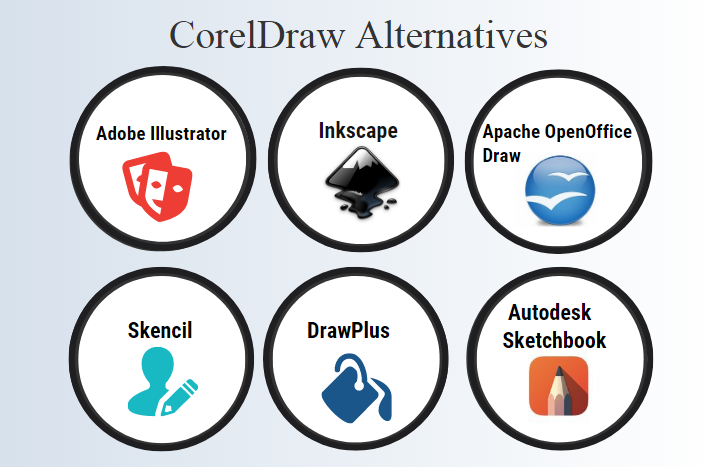 Introduction to CorelDraw Alternatives
CorelDraw is one of the most famous and popular vector software which Corel Corporation develops. This program is compatible with Windows and Mac OS Operating Systems. CorelDraw is a very demanding software amongst Graphic designers and artists. It is a two-dimensional software used to create various 2d artworks such as posters, logos, visiting cards, and many others.
The latest version of CorelDraw was released in March 2019, which was the 2019 version of the program. CorelDraw has many tools and features, making it an efficient and straightforward program for users. The program's Interface is also very friendly, and the tools are easy and simple to understand.
Many tutorials are also available around the web, teaching different CorelDraw lessons, being a vector program. CorelDraw can also edit images and create them at the same time. The program is resolution independent and, thus, a far better choice in graphic designing for designers. CorelDraw has a Unique way of designing and an intuitive toolset with fantastic speed and performance applications. The latest version of CorelDraw Graphic Creative Suite can be purchased at $399 from the Website.
Alternatives of CorelDraw
Although many alternatives are available for CorelDraw, CorelDraw is one of its kind program that any other software can replace. Some of the alternatives of CorelDraw are-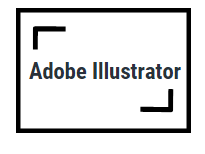 1. Adobe Illustrator
This software is a part of Adobe Systems and Adobe CC versions. The latest and new version of Illustrator is faster and more efficient as compared to its earlier versions. Some of the latest features of Illustrator CC are CSS Extractor Tools, Free Transform Option, File Packaging, Access to Adobe Stock Assets, Snap to Pixel Capability, Smart Guides, Color Synchronization, and many others. This program can be purchased with a monthly Plan of €36.89 from the Adobe Website.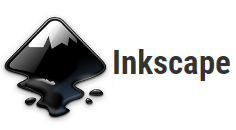 2. Inkscape
This software is an open-source vector editor. Beginners very commonly use it and possess a lot of capabilities of a graphics editor. The program is advanced software and can also perform advanced functions simultaneously. It can read clones, markers, and other blending options. The User Interface is also very user-friendly. The program can create 2D Logos, Maps, posters, Graphics, and others. Since it is an Open source Program, anybody can download it and use it free of cost. This program can be beneficial to a lot of Beginners and freshers.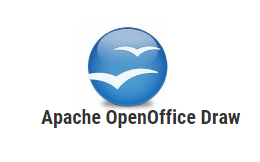 3. Apache OpenOffice Draw
This is another open-source Graphics editor that both professionals and hobbyists use. This program allows the user to create complicated sketches and render them simultaneously. It has a unique feature in which the user can park all the frequently used tools and use them whenever needed. The program can even import images of all formats, such as PNG, GIF, BMP, TIFF, and JPEG. Some of the program's most essential features are advanced rendering, 3D controllers, Dimension lines, and color and text styles.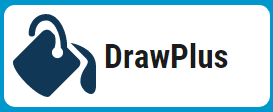 4. DrawPlus
This program is a brilliant developer effort, mainly used for its unique brushes and pen tool effects. The tools create realistic effects and have detailed features for editing and styling texts and images. It also has a text-on-a-path option which helps create a text according to a path and then styling it accordingly. The most important part of this software is that it is available free of cost on the web.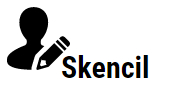 5. Skencil
Users primarily employ this software for its extensive range of illustration and sketching tools. A detailed bunch of toolsets in the program helps the user design and create whatever they wish with ease and simplicity. The most famous tools of this program are Gradient Filling, Blend options, and Bezier Curves, and it also can perform EPS Functions. The software is compatible with Mac OS, Linux, FreeBSD, and Windows. This program is also free of cost and beneficial for Graphic designers.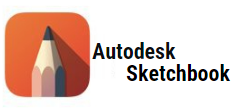 6. Autodesk Sketchbook
Autodesk company is a part of this program, and users can utilize it as an alternative to CorelDraw. The Interface of this program is simple, neat, and straightforward. Having this, the users enjoy working on this program. The most important feature of this program is that it is PSD (Photoshop) compatible software. It also retains the layers and groups of the PSD file while importing or exporting them. Other File formats compatible are TIFF, PNG, JPEG, and BMP. Some of the essential tools of this program are Ellipse Guides, Copic Color Library, Camera scanning, and import Line arts. The program is free for students and educational purposes and is available as a single subscription across all platforms.
Although we have listed the alternatives for CorelDraw still, the quality and efficiency of CorelDraw are commendable, and without a doubt, it can not be replaced by any other technology. Since CorelDraw is quite expensive, users can opt for the above, open-source programs as an alternative and a medium to learn graphics editing tools.
Recommended Articles
This has been a guide to CorelDraw Alternatives. Here we discuss the Concept and Lists of CorelDraw Alternatives, which many organizations highly use. You can also go through our other Suggested Articles to learn more-