Learn from Home Offer TAKE THIS BUNDLE
ZBRUSH Course Bundle - 3 Courses in 1 | 3 Mock Tests
This ZBrush Course includes 3 courses with 17+ hours of video tutorials and Lifetime access and several mock tests for practice. You will also get verifiable certificates (unique certification number and your unique URL) when you complete each of them. Through this course you shall learn digital sculpting that blends 3D and 2.5D modeling, painting and texturing.
TAKE THIS BUNDLE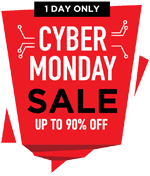 * One Time Payment & Get Lifetime Access
What you get in this ZBRUSH Course Bundle - 3 Courses in 1 | 3 Mock Tests?
17+ Hours
3 Courses
Mock Tests
Course Completion Certificates
Lifetime Access
Self-paced Courses
Technical Support
Mobile App Access
Case Studies
About ZBRUSH Course Bundle
---
| | |
| --- | --- |
| | |
| Courses | You get access to all 3 courses, Projects bundle. You do not need to purchase each course separately. |
| Hours | 17+ Video Hours |
| Core Coverage | Rendering, Timeline, Gradient, Shadowbox, X, Y, Z Planes of ZBrush, user interface, ZBrush Dynamesh, Brushes, Zmodeler, Polypainting & Masking, and Rendering |
| Course Validity | Lifetime Access |
| Eligibility | Anyone serious about learning ZBrush |
| Pre-Requisites | Basic knowledge of using editing software |
| What do you get? | Certificate of Completion for each of the 3 courses, Projects |
| Certification Type | Course Completion Certificates |
| Verifiable Certificates? | Yes, you get verifiable certificates for each course with a unique link. These link can be included in your resume/Linkedin profile to showcase your enhanced digital sculpting and modeling skills |
| Type of Training | Video Course – Self Paced Learning |
ZBRUSH Course Bundle Curriculum
---
Let's have a look at the ZBrush Course in detail below:
| | | |
| --- | --- | --- |
| Serial No. | Course Name | Course Description |
| 1 | Introduction to ZBrush | In the first module, of this course, we will learn the basics of ZBrush. The module is divided into three main sections. The first section is Introduction to ZBrush which highlights ZBrush intro & Developer name, History, Course Description & Features, Detailed Features. The second section of the module is the User Interface which includes topics about the menu bar, top option buttons, transforming objects info, New options Symmetry, New rotate & toggling of tools pallet & Zbrush new additions. The last section is Understanding Features which highlights Rendering, Timeline & Gradient, Shadowbox, layer management, Rendering, tiling & spotlight, Quick sketch symmetry, Blending mask, noise tools & Unified skin & resolutions. |
| 2 | Zbrush Dyna Mesh | In this 2nd module of the ZBrush course, we go a little deeper into the software and learn about the Dyna Meshes in Zbrush. The module has five main sections. The first section is about the Zbrush Dyna Mesh in which we learn about the Fibermesh & settings, Masking, Topology, Noisemaker, Displacement maps. The 2nd & 3rd section is about Zbrush Practical. The 4th section is about the Menu & Brush Applications and the last section is based on Brushes. |
| 3 | Zmodeler | In this last module of the Zbrush training course, we now study the Zmodeler. Then, we learn about the selection options and Polypainting and masking. Lastly, we learn about the Rendering procedure. |
---
Certificate of Completion
---
What is ZBrush?
ZBrush offers a combination with Autodesk Maya, Max, Blender, Poser Pro, DAZ Studio. ZBrush was first created by the company PIXOLOGIC INC, which was founded by Ofer Alon and Jack Rimokh in 1999. It is built with an amazing interface that offers users with the most advanced tools. Generally used by today's digital artist, ZBrush has incredible User Experience that even inspires the artist from within.
The best thing about ZBrush is that the user can sculpt and paint using a huge number of polygons without worrying about buying expensive graphics cards. ZBrush is a highly commercial yet skill-based software, that not only can be used for creating realistic renders but also can be used for 3D printing modeling.
The Zmodeler is designed to help the user in the creation process. It is used for creating powerful and quick new shapes. Fusing polygons, removing full blocks of geometry, connecting parts with new paths with just a single click are some of the uses of Zmodeler.
The most important and used feature of ZBrush is Sculpting. This feature comprises of several sub-tools that can be used by the students for various projects. These tools are 3D brushes, 3D layers, Surface Noise, Transpose, Vector Displacement Maps, Alpha 3D, Lazy Mouse 2.0, Deformations, Projection Master, Instances, MicroMesh, Fiber mesh, HD Geometry.
ZBrush is based on the power of Pixel that takes digital printing to another level. Contrary to the ordinary pixels present in other 2D applications which consists of only color and position info, ZBrush's Pixel contains color, position, depth, lighting and material info. It is a complex software but still the most advanced and used software for digital sculpting. ZBrush comes with so many different and latest tools and features that distinguish it from others.

Industry Growth Trend
The global computational creativity market size to grow from USD 204 million in 2018 to USD 685 million by 2023, at a Compound Annual Growth Rate (CAGR) of 27.4% during 2018–2023.
[Source - MarketsandMarkets]
Average Salary
Average Salary
$20 per hour
The average salary for an Artist is $20.48 per hour in the United States.
[Source - Indeed]
Which skills you will learn in this ZBrush Course?
ZBrush Course is packed with features to help in the sculpting of models and meshes. This training is available for both Windows and Mac OSX, digital sculptors of both the platforms can use this training. This program focuses on various applications & features of ZBrush for Sculpting and modeling. It helps the student in mastering the basics of Sculpture using Zbrush. This training equally emphasizes on using the gained knowledge by creating methods and introducing several features and techniques of ZBrush. By learning these techniques, the learner can improve their skills at a high level.
This ZBrush course would increase the knowledge of learners on the fundamentals of Zbrush and help to learn the software with great ease. From Beginners to advanced students, anyone can take up this course who is interested in learning ZBrush and its various other features.
Students will learn an efficient workflow for modeling with ZBrush and choosing the right commands in the program. With this training, the students will be able to master skills on Zbrush Dyna Mesh, Zbrush Practical, Poly Painting, Zmodeler, Rendering, Masking, Brushes.
Pre-requisites
Basic knowledge about computers is a must
Passion for Sculpting and Modeling with lots of ideas and imagination is a much-needed pre-requisite before starting this ZBrush training. There should be a desire and dedication to study the software through this course, then only the results would be positive
To learn the ZBrush course the user needs to have a basic idea of the digital art concept and what 3D modeling is all about. Since the training is based on workable knowledge teamed with various illustrations and skills, the student needs to have a prior understanding of the minor basic needs of modeling.
Target Audience
This ZBrush Training course targets huge audiences who are willing to build a career in 3D modeling and sculpting.
The Zbrush course is aimed at audiences who are dedicated to learn and grasp the skills in no time.
This Zbrush training is not limited to any audience. A beginner or a professional both can use this training.
If the user desire to become a 3D sculptor and want to work in the Gaming and Film & Television industry as a career in 3D Modeling, then ZBrush happens to be the most demanding software in the market today.
ZBrush Course FAQ's- General Questions
---
I am a fresher in the field of 3D Modeling. Will this training benefit me?
I would say that a pure fresher in this field would be able to learn to model and sculpting with ZBrush, but it will take time. Since you are a beginner you need first gain some basic knowledge of Modelling and then only you will be able to succeed using this ZBrush Training.
Will this training help me to grow my career?
Yes. It is a career based training, aimed to teach different methods of Sculpting and Modelling and it will help you to create Models, Meshes and professional presentations. If you take up this course you will not only learn the software but also obtain command over the various methods and process of sculpting, which in turn will automatically open many career opportunities.
Can I make a career as a 3D Modeler by learning this ZBrush course?
Yes, why not. This training includes lectures on Practical examples of Sculpting, Modelling and Rendering with ZBrush. I would say yes you can positively go for the desired job.
Sample Preview
---
Career Benefits
ZBrush course is a career-oriented training that significantly believes by nourishing the skills and providing the learner to grasp many various procedures of learning Sculpting through this course. This training aims to give the students a solid familiarity with many of the commands and fundamentals in ZBrush and to start creating their own polished and professional projects.
In this course, we all will learn skills that will not only provide a boost to our careers but also will help us to plan our future. This training provides techniques and methods that describe everything with great ease and simplicity.
Having command over the Basics of ZBrush is the most important factor one should have, to master this software. Thankfully, the user interface design is so friendly and convenient that it will not take a big time for anyone who is introduced to this application. Practicing the tools is the first part, but making the most of the tools requires a great effort from the user's end.
This ZBrush Course opens many possibilities for the students and professionals to choose from various career options. From Beginners to experienced students, anyone can take up this course who is interested in learning the applications of ZBrush for Modelling & Sculpting of models and meshes. Learners can go for jobs like a Data Analyst, 3D Modeler, 3D Artist, 3D Graphic Designer, Texturing Artist, 3D Visualizer, Game Artist, Multimedia Faculty. The choice of career and the ability to use their capability & skills are in the hands of the learner.
ZBrush Course Reviews
---
Excellent Course
Everything explained was in detail, helped me very much. Every topic was explained in a very simple way, this was the best course one can get at this much price, glad that here we can learn and create things which we only dream of in practical and real life. Thank you so much eduCBA for this excellent course material.
Umme Abiha
Great learning experience
Zbrush Course is a never-ending learning experience that offers challenges and rewards in equal measure. I liked the practical lectures and the demonstrations in the training. Thank you.
Diana Brooks
A must-do course for 3D sculpting
The all in one sculpting tool for quick outputs. I enjoyed and learned a lot of tricks and methods with so much ease. I thank this ZBrush training for teaching me how the basic concepts and commands could be applied to different projects.
Susan Shah
ZBrush Course
Bringing my student work to life. It is a simple and powerful way to show off your ideas and thoughts in a way that will impress your audience." I used this training to solve a lot of the basic issues I had. I would recommend this training to all those who are interested to study Zbrush and its features.
Shaun Szen