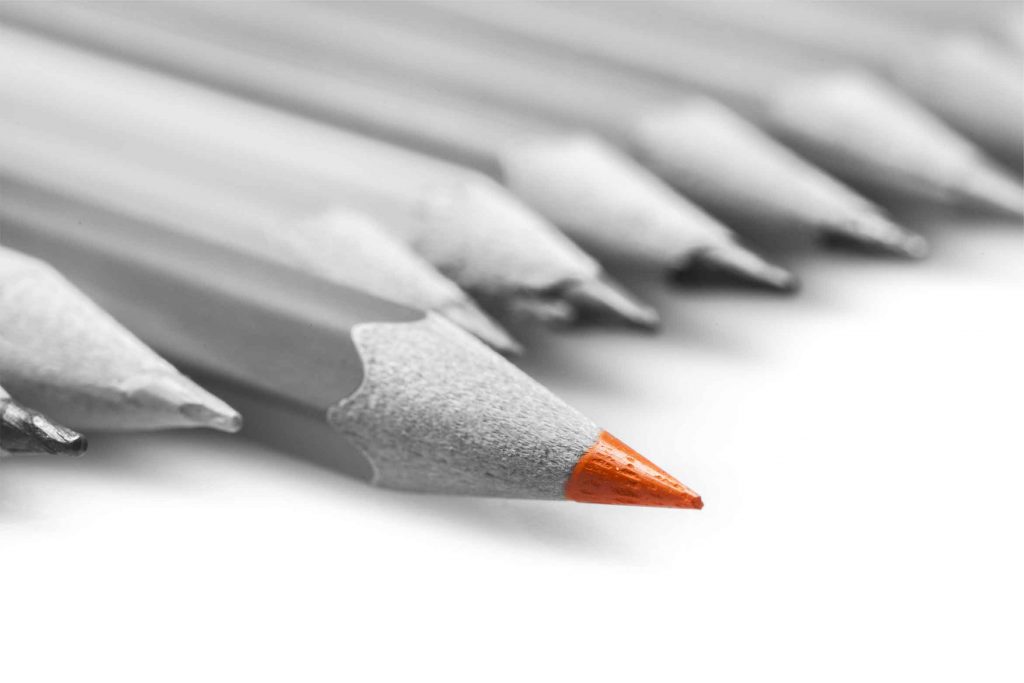 A prominent marketing guru named John C. Maxwell had once stated "a leader is one who knows the way, goes the way, and shows the way". But everyone asks "how to find the correct 'way'? Yes, finding the correct path can be extremely challenging and so can becoming a market leader especially in a saturated market.
Thus, it is very important to be aware of the market around you. You must define your market strategy taking into relevance the prevailing market situations. But, before actually striving to become a market leader you must try to understand, what is expected of a market leader especially by the customers? You must know how to isolate the key topics of communication between your competitors and customers, which would help you ascertain a market leader position.
A brand must also acknowledge the fact that they cannot fulfill all desires of all people. It is much useful that the brand recognizes a niche market and tries to serve that particular market as best as it can. Nowadays, there is much social data available which the brands can utilize to ascertain which aspects the customers consider as your strengths. This data is also very significant in determining as to whether conventional advertising is serving its purpose or not through the input provided by customers.
In the present age, there is a plethora of both products and competitors in the industry. As a matter of fact, everyone wants to stay ahead in this cut-throat competition. But, can everyone be as successful as they desire to be? I don't think so. This is because each market can have just one market leader and not several leaders.
So, since we now understand that it is very difficult to become a market leader in any kind of market conditions it would be better to know the various techniques that are effective in doing so.
Here some important techniques to be a successful market leader:
Make your brand global as well as local
There are a few market leader companies like LG, Microsoft, and Coca Cola that are market leaders in their niche market. They have products that are popular all round the world. However, a market leader strategy adopted by them is different for each product and based on the particular market they are into.
Therefore, every business that has competitors must attempt to not only expand globally but locally as well. This means that, while trying to serve the global market and reach out to them, they must never underestimate the potential of their local market and also the local market of other regions. For example, many large firms are now exploring the hidden potential of their own regions on top of global markets.
Grow Smartly
It would be foolish to grow just for the sake of it. If you ask the strategists, it is better to maintain a flowing cash flow in the business than keeping an eye on far out markets. Thus, you must try never to utilize your working capital for expansion purposes as it would actually hinder your growth plans. Yes, expansion is crucial for your business but not at the cost of a skewed working capital or dented cash flows.
Control Costs
If we take a close look at the accounts of some of the reputable companies in the world, we see that they always to reduce costs as much as possible. There is one simple rule to earn more profits. Income less expenditure equals profit. Thus, if a company can reduce its costs, the expenses automatically shrink and the overall profits rise. However, it is quite essential to know what your main expenses are before you can actually begin to cut them. For example transportation, labor, distribution margins, and rentals are some of the expense costs borne by a manufacturing company. Hence, one should know each component of the costing. The significance of cost control is witnessed more so in times of an economic crisis.
Whenever a company is faced with such hard times, it has to curtail the costs thereby curbing its expenditure as much as it can. The most common ways to do this is by doing some elementary changes in raw materials, contracting low cost transporters, transporting in bulk and cost-cutting through cutting down on labor and laying-off some of the staff. Such are the methods used by efficient firms to control their costs in times of financial crisis. Nevertheless, if efficient methods are put to practice during the smooth times, then the company has the facility of deeper pockets and thicker margins to counter the crisis periods instead of implementing very harsh measures.
Devise effective marketing plans
The real 'mantra' for success in today's highly competitive business scenario is to make a positive impact on the minds of consumers through marketing. This image of your brand that you want your customers to keep should be very attractive and profitable. It is only then that you can gain a competitive edge over your customers. Your marketing plans should be implemented properly. What is the message the company is trying to deliver? How to change this message over due course of time in order to draw more customers? How to revise the marketing tactics in order to capture greater market share? How and in what order do the plans be implemented? Your marketing plan must contain detailed answers to market leader questions.
At this stage of implementation of your marketing plans, it is critical that you become aware of the tactics and strategies of your competitors and take ideas from them so as to create a better marketing plan. It is best to do a competitive analysis of all your competitors and locate yourself in the rankings and then devise a suitable marketing plan that works. You may mot straightaway challenge the highest rated competitor but gradually you'll work your way eliminating the ones above you and then eventually you may just catch up with the market leader as well! In such a scenario, proper implementation of the marketing plan is vital for the plan to work.
Employees
It has been well observed by experts in the service industry that you are as competent as your employees. A customer service manager knows the importance of retaining a top-class employee and thus shifts his prominent employees to other projects once they have completed a particular task. Likewise, a CEO would never like to lose his best manager. Thus, any company wouldn't like to lose its best performing and most-skilled employee. In fact, employees are your best assets.
It is also equally important to motivate your best employees and stakeholders through necessary action. Any major company in the world having a low attrition rate does surely spend heavily on training and skill development of its staff. A good reason for this is that whenever a proficient employee leaves a company he or she takes along with a portion of skill and knowledge gained in the company. Now, this portion of knowledge and skill spent overtime on that employee has to be reinvested in another employee which is not a healthy sign for the company as a whole. Thus, smart organizations always spend enough to train and retain their potentially profitable employees than to see them go. This is one of their real keys to success.
Customer-centric approach
An efficient company does never forgets that all its success and triumph is due to its customers. If a company starts to think otherwise, it would soon get thrown out of the market. Thus, it is worth investing time, resources and energy on this aspect of your business. You must first try to recognize the interests and tastes of your customers. You must regularly attempt to indulge into analysis of consumer behavior and try to read the minds of your customers. Because, if you fail to do so, you face an extreme threat from your competitor. They may develop a new technology and take away even the most loyal of your clients.
For instance, try to analyze the companies like Google and Facebook. Facebook ever since entering the domain of social media raced all the way never let Google (Google Plus) a chance to even catch up. And, when Google Plus had something to show to its customers there was virtually nobody to notice it. This is how Facebook won against Google. So, the moral of the story is that always be aware to the present market trends and know what your customers like. And, think differently to your competitors and don't let them a leeway.
Be aware
A company must always be alert to the situation especially when faced by If we talk about consumer durables, there are at least 10 different players competing against one another. Furthermore, each of the players must be having 10 different lines of products. They must be having a few high end televisions for the 'A-class' segment and certain low-priced models for the budget-conscious consumer. They also have knowledge and information about their competitor's next move and thus try to stay ahead by moving before their competitors. Thus, possessing information about competitors is vital in business of any form.
Let's take another example from the same segment of consumer durables. As we know that consumer durables is dependent upon channel sales distribution. So, your channel sales team need be informed about the features of the product you want to sell. Thus, proper training need to be imparted to that team in order to keep them updated. Just imagine if you are on the verge of launching a new product and your channel sales team is completely unaware of its features and functionalities. Obviously, customers won't buy your product and a huge loss in terms of sales and expenditures on materials would incur only because of lack of proper communication and information at the correct time. Therefore, in essence information and its diffusion at the right time among the right channels, is absolutely crucial to be a smart marketer and stay ahead in the competition.
Every company does possess ambitions to be the market leader in its niche market. To be the leader of your market really has some integral benefits over your competitors. The market leadership aids to guarantee a level of solidity and longevity. However, becoming the market leader and holding on is not that easy.
The expectations of the market and the customers within it set the standards very tall.  Staying at the top of the market can actually be fragile as consumers constantly evaluate new and better options. Thus, becoming a market leader is a long-term process that involves extreme care and hard-work all the way.
Apart from these 7 main steps there can be a few more steps to follow to beat the competition around you and strive to become a market leader. These are:-
Don't enter a niche market – As we have already seen how tough it is to become a market leader in a saturated and well-established market, it would be more beneficial to enter a new or a niche market. You can make a specialized product or service and try to locate a narrow market having no major players in that market. This way, it would be easier to lead the market and fulfill your ambition. Remember in marketing terms, the smaller the better!
Act a 'purple cow' – Actually, there is some competition even in the niche market. The real key to become a market leader is to finding ways to actually differentiate your brand from the competitors. According to Seth Godin in Purple Cow: Transform Your Business By Being Remarkable, you need to develop a distinct product in order really stand-out form the rest.
For example, both Google and Apple have followed the Purple Cow model. This is because, there existed several computer manufacturers when in 1984 Apple launched the Macintsosh. But, the prime objective of Apple was distinct from others, better user experience and design. Similarly, Google quickly overtook many of its competitors after its launch in 1998. This was due to its clean user-friendly approach and better ranking of search results.
Spend on marketing – It is really essential to have creative marketing and advertisement strategies to create brand loyalty. It has been found by the Content Marketing Institute that the B2C marketers use on average more than eleven content marketing tactics such as web articles, social media, newsletters and blogs. Moreover, more than 7 social media platforms are utilized by them to appeal to their customers. Thus, we advise you to be as creative as can when it comes to marketing. This is a very useful and sure shot way of connecting with customers in a better way.
Conclusion
It is our promise that all the above-mentioned steps are being followed by some of the top businesses round the world. Even if your business is a startup, and you have plans to expand it quite rapidly in less time, these market leader strategies and tactics could be taken as a reference to effectively launch your startup company and stay ahead of the competition.