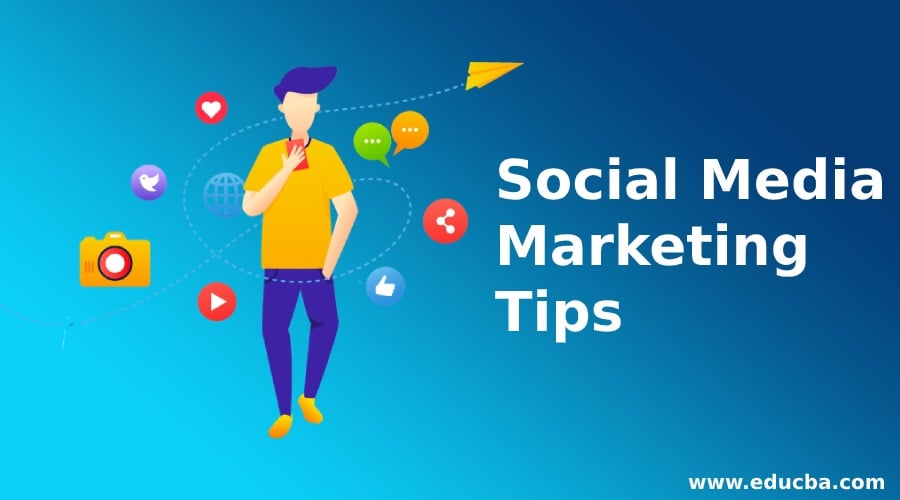 Introduction to Social Media Marketing Tips
Social Media Marketing is an Iterative process of a product/service/information/content to being viewed, evaluated and shared. Social Media Marketing tip is being used by Social Media websites to make a marketplace. Social Media Sites also work as marketing agencies for many small/big businesses. These advertisements are placed in such a manner that viewers are encouraged to view and share them across Social Media Networks. This results in an electronic buzz across the social communities about the information of a product/service as it is coming from a reliable source which user may be preferred to view, evaluate and share. When this buzz is spread out from user to user it makes it a marketplace.
Social Media Marketing For Small Business What is Social Media WebSites?
We can't forget English Scientist who invented the World Wide Web, So-called www because of which we are able to talk about websites. Yes, Tim Berners-Lee. He was the one who invented www in 1989.
Social media websites let individuals and businesses to interact with one another and build the relationship. When business hubs join social media, it makes the way out for consumers to directly contact them and provide valuable information, which may help companies to build good product/service and know about consumers. These social media techniques of marketing are far more beneficial than the traditional way of marketing. Its two way of communication where consumers and makers can interact directly.
Social media websites work more like a nuclear reaction, where consumers hit the company and spread the news to other consumers and they pass it on to the fellow consumers. So all in all heat is there, so-called web-traffic is there. Web-traffic is the data/activity produced/done by consumers which are very useful for benefits of social media marketing tips companies to analyze the market trend, demand, area of demand, need values, etc. This is the actual information they need to make their strategies to fight with competitors of similar product/services.
Social networking sites include more information about product and service such as effective videos, flowchart, GIF images or anything else which might attract the client to know more about a product or refer it to someone who is ideal for it. Through the effective data analysis, they can make very useful benefits of social media marketing tips to target the potential clients. They can change their social media marketing tips and start adopting new after seeing the response from clients. These are very effective even if the client stops on one product for a long time and did not buy it, the salesperson can go ahead and contact the client through other medium Call/Chat to know the true interest of the client, problem he/she faced while making the final determination or any other specification. This is how the client feels more comfortable, which emotionally force him/her to build a good relationship with a company. This only comes out when a client has a one-to-one relationship or he knows someone will treat them well. We all know this human behavior.
Benefits Of Social Media Marketing Tips
Let's have a look at some of the most practised social media tricks and social media marketing tips-
1. Grow your Audience
Social Media is a place of following and being followed, share and gets shared, like and gets liked, etc. To get success on the internet today, you have to create stuff that encourages and engage your audience. Now the question is an audience, how will one create an audience and will keep them busy/keep coming back. Well, I can suggest many ways but you are the best person to figure that out.
To get the target audience first you have to find a relevant person based upon the product/service (Entertainment/Society & Culture/News & Media/Sports & Recreation etc.) and then use his/her contacts to build your network. You can use the same tactics as his/her contacts. It will be like a Jackpot for you. It will be like directory from the BSNL ages or Yellow Pages from Internet age. This is one of the best ways to build target audience network.
2. Keep the followers awake
Another big responsibility is to create stuff that will keep your followers entertained. You have to put right things in place to make your posts relevant, interesting and valuable for your audience. You have to make sure that you are not repeating the same stuff time and again. To avoid this mistake, you have to make a schedule to keep your post fresh, updated and new. This is how you can also make new followers and retain them with a healthy relationship. There are few social media marketing tips managers who sometimes post irrelevant stuff just to keep their presence. I would say don't ruin your image. The more your posts are relevant the more audiences you would make.
3. Effective Time Management
The human mind is full of expectations and addicted toward a trend. Understand aforesaid quotation very well as this is going to save you from lots of extra work. When you start marketing about your product or services and decide to spread the word out so always remember to make it a trend. Let me explain this thoroughly. Let's say you post an announcement about your business and social media marketing tips plans for next week online. Sometimes you post on Monday or sometimes on Tuesday or maybe two days later. By doing this you may attract an audience who are already involved in your business but not the new ones. We all work on predictions at some point which explains even you would attract more eyeballs towards your post if you are so scheduled about your post. Try to make it a habit of your clients.
Now the challenge is to be so scheduled and we all know how we all get busy at times. So I have a solution to this problem as well. There is a life-savor tool called 'Buffer' like buffering. No just kidding. You can schedule your post, platform, and timing and it will post at the scheduled time for you.
4. Social updates to write posts
Yes! This could be very useful to use social updates to write posts, you can use the most popular social updates to develop your post. To do so, we do not need to accumulate every detail of the update, but we can make it short, simple and to the point. This is not always that article length should be kept in mind or we write little passage, instead of this, we can pick up most powerful, expressive lines which will bring thoughts in the reader's mind. This kind of post should be easy to read and understand. Clients are not so much concern to go deep and study full article, instead of that they look into few lines and if they find it valuable, interesting then they stop or else they move to another update/post.
5. Become an audience of your competitor
Another way becomes a client of your own type of product/service. Hit like, comment on the similar type of product or on your own competitor's. Since you are into the same kind of business and gathering deep knowledge of the product, you will have a valuable opinion to comment and in the result, you will get fresh ideas from the targeted audience. This is also very useful because people will see your name getting popped up and they will start recognizing you.
6. Images with context: social media marketing plan
People are getting attracted to images/videos in comparison to written content. Just like the transformation on the education field, from Black & White Boards to Marker Boards then Smart Education. The latest version in education we have is Smart Video. These are the videos, where students can actually see the stuff what they are being taught. Just like seeing complete tree structure, 3D structures, complex bonds/compounds from chemistry, etc.
Knowing the demand of people and deliver it in the right way, right time. Make easily digestible video's, make use of color but don't overdo it. If you make a video, make sure that it short, sweet, crisp, the right content and very important must look professional with high quality. This stuff can bring more traffic than the written content to your benefits of social media marketing tips and will definitely create more awareness towards your brand.
7. Social Ads to attract visitors
Social ads are basically, the one which delivers the message towards society, the one which is very impressive with very unique and useful information. These ads play a very important role, as they are fresh, unique and eye-catching, which compel visitors to revisit the web site/blog. In addition, you have e-commerce social media getting attracted towards your site/blog which is direct percentage income for your blog and that's how you get web traffic. Revisiting users keeps your blog/site up in the optimization process, and that's how you become most searchable content on search engines. In-direct way, you will get the attention of new customers and get your visitors to list up.
For example: If you are using Facebook to display social ads to your website/blog, please make use of page like page comment and encourage them to become a subscriber of your newsletters or become a fan. In return, you will have a visitor to come back again by just clicking your newsletter subscription and you will have a regular visitor.
8. Assign Roles/Duties
Assigning roles and duties to correct person helps to reduce extra work from your shoulders as definitely, you don't need to be an Ironman. As we all know, HR (Human Resource) department is a very important department for any organization. This the entry/exit place for every employee. Human Resource department is responsible for any other department to function properly. The more good people they hire the more growth the company will see. Just like this, we have to assign roles/duties to very individual correctly, slowly and gradually they will come to know their daily task and work responsibility.
| | |
| --- | --- |
| Roles/Duties | Member |
| Social Medical Management | Oscar |
| Referral Program | John |
| Social Advertisement | Sarah |
| Video content creation | Mark |
| Content writing | David |
| Customer service | Allen |
When everyone is well aware of the job responsibility, this is the time for the implementation process. It can either be planned daily or weekly. Since its very unknowing (lots of new things) marketplace, we should make small-small strategies and work on them. If some strategies don't work well, we can leave those and move forward to adopt new ones. Don't freak out if your strategies are not meeting your expectations. Remember, accepting failure is the key to success.
9. Know when to say bye
If your social media is not going well on a particular site, no matter who is responsible or to put the blame on, know when to exit. It's more like a bad relationship; nobody is going to get benefited from stretching it out. More a less it's a waste of time or time to invest in another good website.
It's good to know your exit time and accept it professionally. Don't get disappointed but learn from the mistakes you did.
10. Top famous social media tools to promote your business
Now you have strategies, you have an audience, you have tricks now you need to know the platform. You have an airplane lets discuss the runway and you are all set to take off.
There are many social media tools that are being used by many organizations but every platform has a set of audience and ideal for a specific social media business. Let's have a look –
| | |
| --- | --- |
| Platform | Ideal for |
| Google | Everything |
| Instagram | Photographers and celebrities |
| Twitter | A Giant, if you can manipulate if you are the boss |
| LinkedIn | professionals, writers, job seekers, Media houses |
| Youtube | Videographers, advertising agencies, bloggers |
| Tumblr | Photographers |
| Pinterest | Again Photographers |
| Goodreads | Authors, Bloggers, Readers, reviewers |
| Buffer | Your assistant |
| Google+ | Another social media platform like Facebook |
| RSS Feed | For News industry, RSS feed keeps you on the top of content in your niche |
We hope these Social Media Marketing Tips helps your business! All the best!
Recommended Articles
This has been a guide to Social Media Marketing Tips. Here we discuss a brief overview with some of the most practised social media tricks and social media marketing tips. You may also look at the following articles to learn more –