Updated May 10, 2023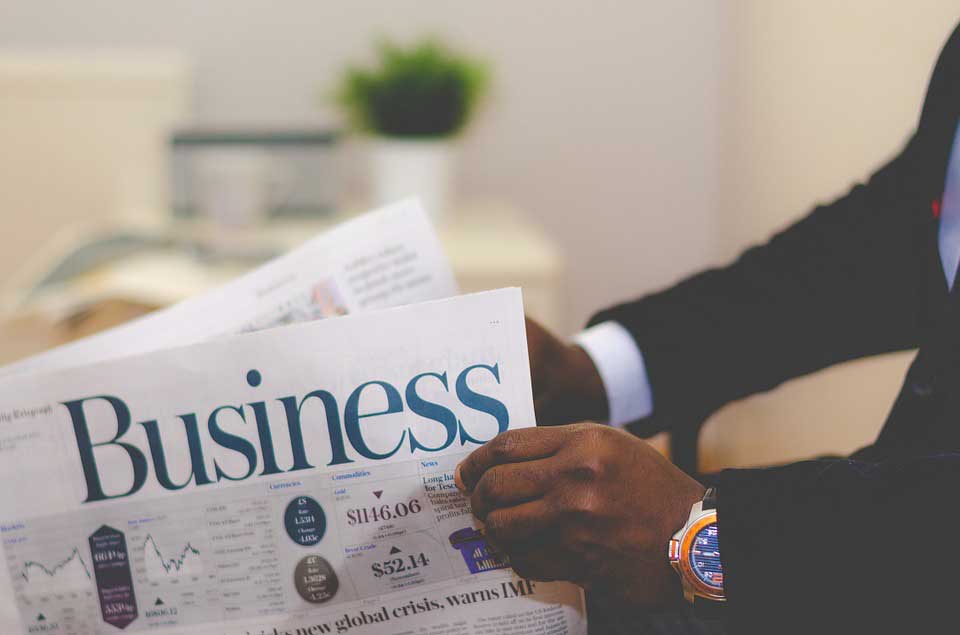 Image source: pixabay.com
Public Relations Trends
In normal language, you can say PR or Public Relations is a technique through which companies, public relations organizations, and individuals interact in media. Public relations trends specialists interact or talk to the target audience either directly or indirectly to the target audience with the help of media to create and maintain a positive image. They also create a strong relationship with the audience.
You can also understand and define PR as –
Molding and maintaining the image of an individual, company, or organization in the eyes of a patron's various public.
'Public' has a different meaning as a Public relations trend; here, it means anyone and everyone, whoever in the past has and in the future, will form a judgment about the client, be it an organization, a company, or an individual.
The public can include various people entirely depending on the client's profession. The public here can be named as the client's existing or potential customers, the clients' voters, local community members, media members, parents of students, and students themselves. The list never ends; it goes on and on…..
PR communication can use various means such as newsletters, public appearances, press releases, and the Internet. Technology has given no end to communicate with the public.
Corporate World and Public Relations Trends (2023)
The business or the corporate world is very cruel as it has cut-throat competition. Public relations organizations have to discern themselves from their competitors to make new customers and retain their existing ones. And to do all of this, the companies need to have a positive public image. This is where we can use the public relations trends firms and specialists to highlight the public relations trends or the organization and the individuals' operations by communicating on their behalf to create and maintain a good reputation amongst their audience and media. To create a strong relationship with customers and increase their sales, public relations trends companies need to maintain a positive public image, and PR experts help in doing the same.
Public Relations Techniques and Tools 
Boosting someone's public image is not easy as you have to grab the attention of the client's audience; for that, 1stly, you need to know everything about your client, and then with the help of different tools and techniques, you can completely change your clients' image. Tools used to communicate with the public is nothing but the mode of media you use to grab the attention of the audience, such as newsletters, news releases, media statement, participation of the public relations organizations, and the officials of the organization in public events, press conferences, awards, and conventions, etc. And, of course, how can you forget social media in the 21st century. PR experts today do utilize different tools; however, these days, social media is one of their favorite tools. The PR executives or experts succeed in creating a positive image by giving the public a positive insight into the operational activities of public relations organizations, companies, and an individual.
Public Relations Trends (2023) Job
The job of a PR is to create a positive image of his client by crafting press releases by writing positively about the public relations organizations, the company, or the individual. They are masters in crafting stories by creating the importance of their client's history and their products and services. The goal of the public relations trends (2023) is very clear he has to fulfill the news requirement of a journalist to enhance his client's image in the eyes of the public or the audiences. They very frankly try to obtain free publicity for their clients, for which they need to have a number of contacts in the media. The media can be any media, be it the new papers, the TV stations, mostly local TV stations, social media, etc.
They spend a lot of time creating relationships with journalists and other media members to do their job. Different journalists write about different client industries and personal interests, and a PR needs to research about these journalists as to who does what job. The PR also needs to know what type of stories the journalist is looking for and what tone of writing does he expect the story to be written in. Journalists mostly like stories that come in from recognized sources that are fresh, timely, relevant, and something that targets their audiences' interest. The PR also needs to create a press kit or a media kit. Companies give press kits to journalists to help them better understand the client, including basic information such as who the client is and what they do.
PR Trends
Public Relations has changed a lot in the last decade, more than it has changed in the last 3 decades or, rather, since it has come into being. These changes have brought in a number of opportunities along with new challenges for communicators or PRs. However, these changes have roots in the internet and social media. Time and creativity are transforming each year, reflecting how far we have reached business and a particular industry.
8 Most Importance of Public Relations Trends (2023) Strategies
Let us look at the trends and strategies of public relations and how they will it appear in this beautiful year.
1. Evolution of Press Releases
People don't really have time to read through the entire article; forget telling me to ask yourself how many times you make sure you read through the entire article. When last did you have the time to read an article on public relations online or in a newspaper? People prefer visual content instead of hardcore text format. Visual content helps in saving their time and the hassle of reading the content. Hence press releases are changing their form of communication through visualization. I can say they are evolving and getting better by the day.
2. Marketing Through Mobiles will Increase
Mobiles are the in the way of marketing these days. Most people these days use smartphones, and not forgetting, the youth of every country depends on their smartphones. Did you know that the sales of smartphones have increased in the last 2 years more since 2017? People prefer paying their bills, connecting with people, watching videos, and doing a number of other activities through their smartphones. Marketers have made mobile marketing a trend these days as it can easily reach out to many target audiences. It is very effective and has grown since the use of smartphones has increased. Well, mobile marketing needs to be used very smartly, as your audiences will have access to both you as well as your competitors. Using mobile marketing, make sure mobile customer service is available to the public.
3. Social Media Influence will Strengthen
Everyone's public relations online are influenced by something or the other. PR experts do know and realize this. Controlling with the help of social media is not a tough job anymore. Today, most people have access to the internet and social media; life seems impossible without a smartphone or a laptop. That is rightly said; when everybody is an expert, nobody is an expert because the meaning of being an expert is over. Because influencers need the best content to be influenced, the low-grade content is automatically deleted or washed away. Influencing is going to be huge in the year 2018. High-value brands will get noticed and highlighted.
4. Paid Advertising and Paid PR will Become Very Important
Now that media is getting so strong due to the internet and technology, PR will be charged for the clients; there are no more free publicities; however, this trend will increase. The normal law of economics with the increase in demand increases the product's price. PR will make your expertise chargeable and maybe even costly as it is a fee you end up paying to create a good image of your public relations organizations, or company, or yourself. Social media has been charging for advertising on their websites, and it is extremely costly. Public relations organizations, public relations trends companies, and individuals will have to pay to get famous and create a positive image of themselves amongst their audiences.
5. Corporate News Updates
Updating companies' websites is hugely time and effort-consuming as it involves several marketers. However, the changes and the evolutions of convenient software have made development and maintaining a company's website easier. The software is called CMS, which stands for Content Management System. People accessing this website, such as the PRs, can add and delete relevant information in favor of the company, the public relations organizations, or the individuals. Adding posts on the company's websites gives the media and the public access to the company information; hence, this must be done carefully. These websites are easy to access for the journalist to any data.
6. Corporate Website Blogging
This tool is very convenient for PR experts to communicate with the audience, and it helps in creating a positive image for the client amongst the public. Blogs are very common ways of having political discussions and an individual's personal journal. Many big and famous companies use blogs to report the happenings within public relations organizations; they also give their employees access to post on these blogs, including the CEOs of the company, known as the in-house blogs. Such blogs can be very quickly and easily communicated to social media. Technology has made creating and maintaining such websites very easy these days, and this has become very convenient for PR, media, and the public.
7. Online Discussion Forums
These forums are said to be the child of the old internet bulletin board service. On these forums, people can usually post their opinions regularly. This forum involves both opportunities and threats for blog users and PRs. The presence of public relations organizations in a forum gives the organizations recognition and credibility. People could have used the forum to spread rumors and accusations about and against anyone involved. The job of the PR here is to monitor and rectify such misguided comments continuously. Keeping such situations under control is very important before they catch fire.
8. Top Ranking on the SEO
The essential Search Engine Optimization or the SEO, search engine on Google is an extreme challenge to sustain and get public relations organizations, the company, and individuals listed on the top ranking in this search engine. To attain a higher ranking in the SEO, marketers must put in concerted efforts and specific techniques. However, at first glance, SEO is not necessary for PR; however, PR uses this method to gain the attention of the media. And it does not cost any direct remuneration for positive publicizing to the company or the organization. The Personal Relations professional uses the third-party media outlet to give a short to this activity; however, SEO will be one of the most effective tools for publicizing and creating a positive image about clients amid their public by the PRs.
Experts and researchers say PR has grown remarkably in the last few years. Especially since the evolution of social media and since smartphones have increased, creating a positive image of a client has become easier for PR experts. They have been using different methods and techniques to make PR more and more effective these days. Communicators are getting stronger and more effective with the help of paid social media as they see higher returns and better means of reaching out to audiences. As said, this industry has evolved dramatically and will continue to do so, and social media will only grow its network as evolution is an addiction.
Recommended Articles
This has been a guide to Public Relations Trends (2023). Here we have discussed the 8 most importance of Public Relations Trends Strategies. You may also look at the following articles-