Learn from Home Offer TAKE THIS BUNDLE
SALESFORCE Course Bundle - 4 Courses in 1
This Salesforce Certification Training includes 4 courses with 24+ hours of video tutorials and Lifetime access. It is an amazing collection of practical and hands-on learning of the most updated training programs and projects in the area of Cloud computing with Salesforce. You will also get verifiable certificates (unique certification number and your unique URL) when you complete each of them. This course will help you understand Salesforce Administration, Visual Force concepts, understand their components and implement them.
TAKE THIS BUNDLE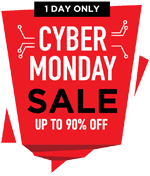 * One Time Payment & Get Lifetime Access
What you get in this SALESFORCE Course Bundle - 4 Courses in 1?
24+ Hours
4 Courses
Course Completion Certificates
Lifetime Access
Self-paced Courses
Technical Support
Mobile App Access
Case Studies
About SALESFORCE Course Bundle
---
| | |
| --- | --- |
| | |
| Courses | You get access to all 4 courses, Projects bundle. You do not need to purchase each course separately. |
| Hours | 24+ Video Hours |
| Core Coverage | CRM, Salesforce, Salesforce Administration, Visualforce. |
| Course Validity | Lifetime Access |
| Eligibility | Anyone serious about learning Salesforce which is a cloud-based CRM |
| Pre-Requisites | Basis knowledge of CRM (Customer Relationship Management). The concept of Cloud-Based works and Software as a Service should be clear |
| What do you get? | Certificate of Completion for each of the 4 courses, Projects |
| Certification Type | Course Completion Certificates |
| Verifiable Certificates? | Yes, you get verifiable certificates for each course with a unique link. These link can be included in your resume/Linkedin profile to showcase your enhanced skills |
| Type of Training | Video Course – Self Paced Learning |
SALESFORCE Course Bundle Curriculum
---
In this section, each module of the Salesforce training is explained briefly:

| | | |
| --- | --- | --- |
| Sr. No.  | Course Name | Course Description |
| 1 | SalesForce VisualForce | Salesforce has created a comprehensive platform for building on-demand applications. Visualforce is a web development framework that enables developers to build sophisticated, custom user interfaces for mobile and desktop apps that can be hosted on the Lightning Platform. In this Salesforce course, we will learn how you can use Visualforce to build apps that align with the styling of Lightning Experience, as well as your own completely custom interface. Visual Force course is designed to teach Visual Force framework to create user interfaces on the Visual Force platform using a language similar to HTML. |
| 2 | Complete Guide to SalesForce CRM | CRM stands for "customer relationship management" and it's software that stores customer contact information like names, addresses, and phone numbers, as well as keeps track of customer activity like website visits, phone calls, email, and more. This Salesforce training is for Business Administration Students and Corporate Employees who want to learn about Customer Relationship Management with the powerful SAAS based CRM software Salesforce CRM. This tool helps in dealing with daily business processes like managing Projects, Tasks, Campaigns, Emails, Support Centres, Sales Funnels, etc. With a CRM system, your business has one place to store every customer, every lead, every service request, contact information, preferences, and history. |
| 3 | Salesforce Administration – Beginner Lessons | A Salesforce Administrator is a business leader, deeply knowledgeable about how their company operates, intertwined in making all departments successful through process automation, and thus, integral to running a smooth & lean business. Admins keep Salesforce users trained and educated, solve complicated business problems and keep projects moving forward.  A Salesforce Admin delivers creative solutions – making Salesforce users happier and the business smarter! |
| 4 | SalesForce Administrator Practical Guide | Salesforce is a SaaS (Software as a Service) where the users need to sign up for an account and start using the software for their business.  The Salesforce Administrator credential is useful for a wide array of applications, functionality, and features, and is specially designed for maintaining the Salesforce implementations. This certification course offers professionals an alternative in terms of management options and administration strategies across sales, collaboration clouds, and services. |
---
Certificate of Completion
---
Industry Growth Trend
The global cloud computing market size is expected to grow from USD 272.0 billion in 2018 to USD 623.3 billion by 2023, at a Compound Annual Growth Rate (CAGR) of 18.0% during the forecast period.
[Source - MarketsandMarkets]
Average Salary
Average Salary
$114,968 per year
The average salary for a Salesforce Developer is $114,968 per year in the United States.
[Source - Indeed]
Pre-requisites to Salesforce Training
Basic Knowledge of Information Technology:  Any candidate looking for this course should be familiar with basic computer knowledge. They must be familiar with Database and OOPS concept.
System Configuration:  We don't recommend a high availability system. A system with basic configuration will also be fine. We would like to recommend RAM at least – 4GB for smooth functioning.
For the administrator course, you need not possess any prior Salesforce experience. You need to be aware of the basics of Cloud Computing and Cloud Services. This will help you to learn your course smoothly.
Passion to Learn:  You need to start your course with high motivation and passion to learn. Be honest with yourself.
It will be good if you possess a basic knowledge of Business Processing.
Target Audience
IT Professionals: Any IT professionals looking for a switch or career development. This course is designed for everyone whoever interested in Salesforce. There are different types of editions for groups, professionals and companies. As per your expertise you can choose software/ offerings from Salesforce.
Job career:  People who are keen to learn and work in domains like business processes.
Any Individuals: People from basic IT backgrounds can pick up this course and it is advised to Business Administration Students, Management professionals, and Support and Service Centre Personnel.
Individuals appearing for Salesforce Administrator Certification Exam.
Salesforce Course FAQ's- General Questions
---
What is Salesforce? 
Salesforce is the best Customer Relationship Management (CRM) item that conveys to the subscriber as a cost-effective Software-as-a-Service (SaaS).
What does this Salesforce training provide me?
You will be gaining knowledge on the world's number one cloud computing platform through this course. Salesforce is considered one of the best cloud computing platforms in the world.  You become readily employable by taking up this course as it gives you a better understanding of the topic and a better scope to get a great job in this field.
What benefits do we get from this course?
Salesforce is a tool based training program. It is completely hands-on. It helps you understand Visual Force concepts, salesforces concept, help create pages, understand components and implement them.
How do I enroll in the Salesforce training?
You can enroll in Salesforce training on our website and make an online payment using any of the following options:
Visa Credit or Debit Card
MasterCard
Credit Card
Net Banking
PayPal
Once payment is received you will automatically receive a payment receipt and access information via email and you will also receive a welcome call.
Can I access this Salesforce training from anywhere?
It is an online course comprising of lectures, notes, and videos. This content can be accessed from anywhere using a laptop/ tablet with smooth internet connectivity.
Will I get any technical Support during my Training at eduCBA?
Yes, we provide you with 24*7 technical support. Our expert trainer will get back to you at your convenient time as per your request.
How much this course will help me to get a job?
You can improve your skills by learning this course. It will help you in your career growth. We have designed our courser as per industry requirements. We will help you with projects and case studies which will help you to develop your profile.
Do you provide placement assistance after completing this course?
No, it is a skill graduation course.
Sample Preview of this Salesforce Training 
---
Salesforce Course Testimonials
---
Salesforce
It is a long course that goes into very small details about each aspect of the Salesforce CRM platform.
The level it is basic and it is very descriptive, overall the speaker seems to have a lot of knowledge on the program and he tries to relate the course with small business, overall it does the job explaining Salesforce.
Linked
Jorge Dominguez
Salesforce – Introduction to cloud computing – Basic course
The course content is good and encompassing. The presenter is clear in explaining topics on cloud computing like the advantages of cloud computing, cost savings because there is no need to buy licenses, special hardware. Learned the characteristics of cloud computing like on-demand, broad network access, resource pooling, rapid elasticity etc., learned about cloud computing technologies like public, private, community, hybrid. Cloud computing services were also covered like SaaS, PaaS, IaaS. Salesforce.com comes under PaaS.
Linked
Fredric C
Salesforce Training
The Salesforce course is a comprehensive practical-oriented solution to your preparation for the certification exams prepared by top experts in the Salesforce industry. It follows the right teaching methodology from basics to advanced level. I am happy to learn the Salesforce course at EDUCBA. I can give my highest recommendation.
Mausam
Salesforce Course experience
The content quality was extremely good,  well-structured and helped me to boost my career.  Outstanding Salesforce training by EDUCBA. It helped me to understand the logic by giving real-life examples and scenarios.
The project which was taught in the sessions was wholesome revisions and implementation of the entire concept and firm grasp of the entire course.
Juliet