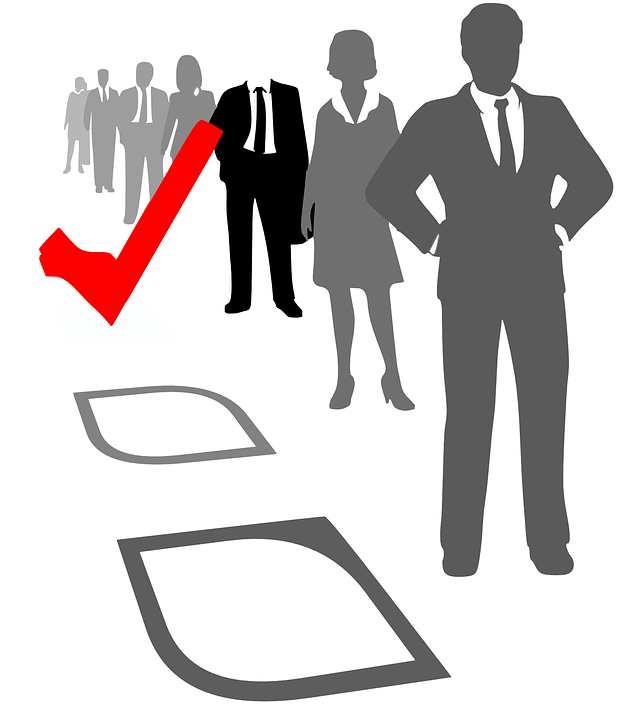 Introduction to Job Hunting strategy:
Job hunting strategy is a task and a very important one just because it leads you in the right direction and towards your prospect career. Now before we get any further you know right that your career development is divided into three main stages they are:
Assessing yourself
Exploring your career options
And the job hunting
To understand this better please continue to read further
Effective Job Hunting Strategy:
Assessing yourself
In this stage, you need to know yourself better to analyze yourself better. Who you are? What is your background? What is it that you are best at? What benefit will you drive and in which industry will you grow well?
What are the points of benefit that you can maximize on? While you take a self-assessment test, you will ask yourself a number of questions to get an answer appropriate for yourself?
These answers will lead you to the right career options; you might have a number of options available in one single industry to choose out of.
Exploring your career options
In this part of your career, you will get an option to choose the right industry and the right career option within the industry. The career option will fall in place basis the answer you received from your assessment.
Now very carefully you would want to choose the right career options to make sure that you do not choose the wrong one and are caught in it for a lifetime and neither would you want to waste your precious years and money in a wrong career.
Trust me getting into the wrong career and then coming out of it or living in it for your life is a big no as it will keep you feeling sorry about the career for your life.
The job hunting
This is the last and the most important part of it all. Well assessing yourself, exploring and choosing a right career and of course, studying hard is all very important because you do it all in order to have a good job in hand that gives value to your education.
Ultimately you have worked so hard your parents have spent so much money on you for you to earn money in return by taking up a good job.
Now, how do you hit on the right job making sure you are hitting it effectively? Is there a guide is there something that can help you to get there to achieve what you have always aimed for? What can get you there and how can you get the right job that you have been waiting for all this while?
10 Tips for Effective Job Hunting Strategy:
Just a few steps that are given below can help you with job hunting strategy for the right job effectively
Choose the companies you would want to focus on
In your focus industry and your specialization domain, you would have companies that have different pay scales for fresher's.
Choose as per your focus, your focus might be good money, or it might be the goodwill of the company that attracts you, or it might be the experience you drive out of a company as a fresher to achieve a good and a successful career.
It completely depends on your priority. Jot down at least 10 top companies you would want to work for. When you choose the company doesn't forget to rank the company as per your preference of a company to work for.
Once you rank the companies simply give a reason behind the ranking. Jot down the advantages and disadvantages of working for the company. And yes it please pen everything down, as you would not want to forget your analyses.
Let's move to next job hunting strategy.
Study about your target companies
Being the today's generation you have access to information thank you to the technology that has given you the internet to access any information you wish to access.
Maximize the use of technology to get access to the information you want to know about the companies. Do your homework well. Make sure you are ready to answer all the questions asked about the company.
To get information online, make sure you use their official website. Get all the information you required as you never know what information can help you target and get through the company.
Let's move to next job hunting strategy.
Job portals and recruitment agencies
Create an appropriate CV. The CV that you create should be in accordance to the industry you would like to focus. To do the same you can go online to have a look at a few best resume patterns and modify or create your CV accordingly.
Make sure you put in relevant and correct information as the companies do cross check your information from relevant sources. Create a profile for yourself on job hunting portals with relevant information and also upload your CV on the portals.
Creating a profile and registering with job hunting portals will give you access to information about the jobs available in the companies. You can either use the portal to apply for the vacancies or you can directly apply through their websites.
Similarly, you can go to the recruitment firms to register with them as they have the companies both big and small as clients. After you register you must keep in touch with these firms to check on the availability of jobs.
Let's move to next job hunting strategy.
Keep a track on your social networking
Along with your Whatsapp, Facebook, and Viber, you must make sure you create a few more accounts. These are with LinkedIn and twitter these sites are more towards professional social networking, where you have more of professional contacts than the simple social media.
Build your contact and relationships on social media and you will come across a number of people who will be of good help to guide you through getting a relevant job in the company you desire.
Also, updates on new openings are shared on such social networking sites. The company HR also keeps a watch on you to know how active you are on such sites and how active are you socially. To keep yourself going make sure you are socially active.
Let's move to next job hunting strategy.
Attend job fairs and keep a watch on new papers
Sometime back companies used to flash their vacancy advertisements in news papers for there was no internet access, rather the internet was still not that popular and useful those days; however today we have access to the internet as people are more tech-savvy and advanced which is quite good for the companies as internet educated people can go for job hunting easily online.
Well, still there are a few big traditionally strong companies who do post their vacancy advertisements in the newspapers to make it easy for people who cannot afford the internet.
It is important to keep a watch on the newspapers to make sure you do not miss out on these vacancies. What if the newspaper today flashes something that is relevant to you?
Companies today in collaboration with other companies also put up job fairs. In these job fairs, most of the big companies chose a location and arrange for their stalls in the location.
There are a number of people who visit these job fairs to get a job of their choice. Do attend these fairs as you never know what is in store for you.
Let's move to next job hunting strategy.
Keep your options open
Review a number of companies and collect data with regards to these companies and their work culture. When you are doing so make sure you do not miss out on other domains of work in your field and also make sure you do not miss out getting information about smaller companies.
You need to be prepared as you do not know what opportunity is going to knock at your door. This offer might not be exactly relevant to your job or career; however similar.
You might also get an opportunity not from a very big company but a small one that has only started to grow.
Never say a direct no to these offers as you might have something better waiting for you. I am not asking you to take up something that is not relevant for you; however, you can simply take the offer and once you get home evaluate what you might gain out of it.
Remember be a little diplomatic in the corporate world. A straight no is considered as you are not interested.
Let's move to next job hunting strategy.
Prepare yourself for rejections
It is important to have the sportsman spirit in life. Winning and losing is a part of life. In every stage of life to might experience failures; however, after every grey cloud there is a silver lining.
Now you need to have the courage of accepting a failure even in the corporate industry. Not necessarily are you going to be selected by the in your 1st and 2nd attempt? Maybe you need to have many more attempts to get through a decent company which is one of the few from your list.
However, rejections and failures should not kill your confidence. Wake up the next morning with the same zeal the same enthusiasm to go out there and crack the interview.
Do not stop your job hunting with a few failures that you come across. Remember failures should only make you stronger in your job hunting and confidence because every interview gives you more experience.
Let's move to next job hunting strategy.
Keep yourself updated with the world
Along with bookish knowledge, knowledge of the companies, of the industry, etc. keep yourself updated about the world. You must have basic knowledge about the world, what's going on in the world, the market, etc. make sure you watch the news more on television than watching any other channel to keep yourself updated about the important things in the world.
General knowledge is very important in life as people judge you basis not just your bookish knowledge but your general knowledge also as it shows your ability and willingness to learn.
Let's move to next job hunting strategy.
Keep a set of questions ready
 Would you want to leave the interview room only with a mind full of bombarded questions and stressful interview? I am so sure the answer is No.
Now before you go in for an interview you need to make sure that you have a list of questions ready to ask the HR. now the list of questions should not have their answers on the internet as this will not strike an appropriate conversation between you and the HR or the managers.
So chose the list of questions appropriately so that you can use them to strike a balance and a conversation between the HR and you. This will confirm that you know quite a lot about the company and the industry and would want to learn more.
This will make the HR think before not selecting you for the required position.
Let's move to next job hunting strategy.
Follow up strongly
People working in a corporation are very busy people as they have no time to remember who they have interviewed unless you strike a remarkable conversation or appearance.
However, if you are unable to do either of them you must make sure you follow up with the HR of the company to know about the status of your job interview and if you have been selected.
A number of time you and your profile is kept on hold for various reasons such as the designation has gone on hold, or internal recruitment will be prioritized, etc. even in this case make sure you continuously follow up for yourself with the HR to make them understand that you are waiting to maximize the opportunity.
Follow up with the recruitment firms for the recruitment firms have more than a hundred candidates visit them on daily basis, it might not be easy for them to remember who you are.
So a continuous follow up is important to remind them of your profile so that you can maximize the coming in opportunity. Don't forget to be active on job portals and social networking.
Also Read: Land Your Dream Job
Recommended Articles:
This has a been a guide to the job hunting strategy. Here we have discussed the various job hunting strategy which will help you to find a right job for you. You may also have a look at the following job hunting strategy articles –