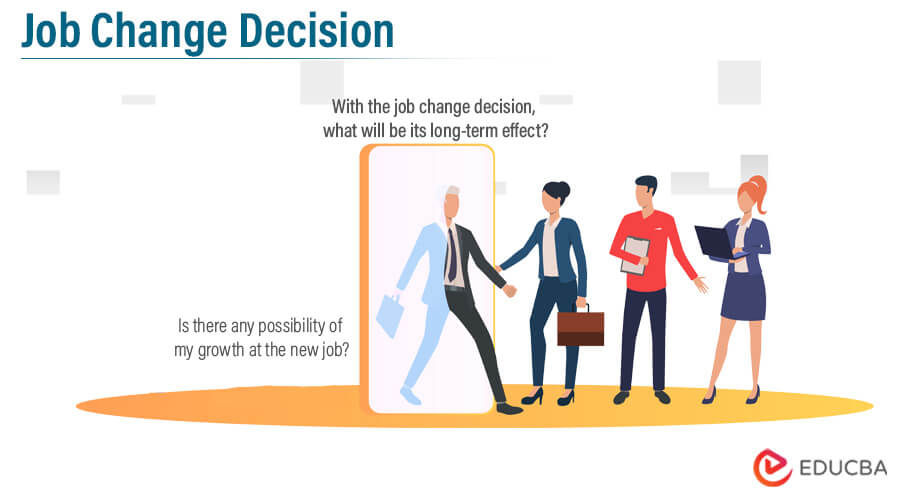 The decision of job change is considered to be one of the most difficult decisions of all times. This is fear that is faced by almost all job seekers, "the fear of staying or letting it go." There are lots of things that cross our mind when we find ourselves on the verge of making this crucial life-changing the decision. A decision of job change that can prove to be a golden opportunity for our career or a complete disaster. The fear of all the trouble the future holds if we make a job change, the fear of comfort, the fear of loneliness and many other. It is imperative to understand that the time is right for a job change. So here is a list of questions that one needs to ask themselves before making this vital and incredibly important decision of job change.
The Following Are The 10 Question To Ask Before Making A Job Change Advice:
With the job change decision, what will be its long-term effect?
People make the decision of job change advice because they find it perfect for that situation. But don't you think in place of thinking about is initial short time effect you should probably look for more prominent long-term Because it is indeed said that you are the master of your future and a glimpse of your character is caught by your resume. According to the job change advice, the resumes' of a person who has been characterized as a job hopper or an individual who is busy chasing money is rejected by the employers at first glance. All want an employee who is committed to their job and company, not to the kind of person who will ditch them at the first possible opportunity. Maybe, it is possible that you might be having a good reason for changing your last job, but if you have got the image of a job hopper then be sure that you might not even get the opportunity of explaining yourself.
So it's high time that you stop pause, thinks and then decide that after five or ten years how will you be telling your new employer about the decision you are going to make and what kind of impression it's going to put on your resume'. If you are unable to find a satisfactory answer, then I would advise you to reconsider your choice.
Does it stand in the comparison?
Nothing is entirely perfect nor is anything in this world quite So remember to compare your current job with the new job. Calculate all its pros and cons, look for the goal and then make a rigid decision of what you want. To be specific about this job change decision you need to make a list, a list consisting your priorities, the goal you wish to achieve and which one of the two options take you closer to it. Maybe, there is a possibility that your new job has a better view of the city, of you, have longer breaks but lacks in challenges. So if you are the kind of person whose priority is testing then remember that after some time these perks will start to lose their charms. So, don't you think that it might be better to reconsider than to regret in later times?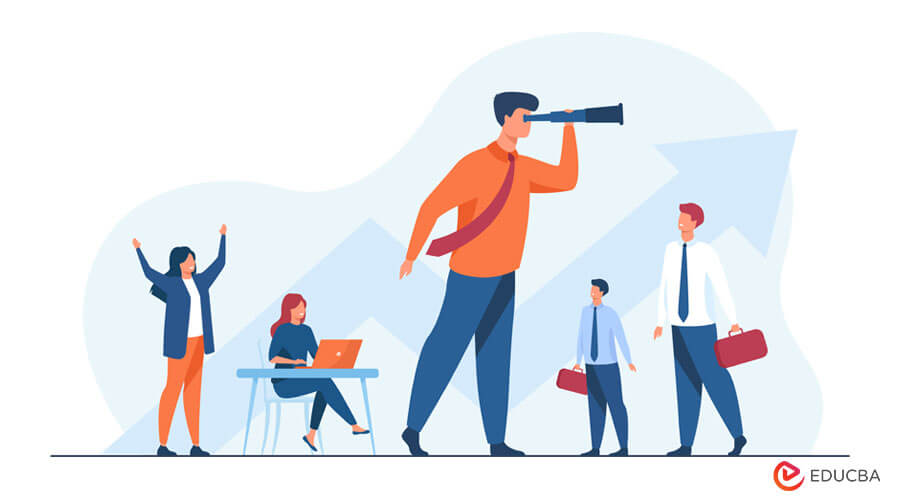 Is it possible for me to stay?
If you have finally laid the outlines of your new job and decided to leave, before making your job change decision public, go and talk to your employer or boss that is there any way the changes you are being offered in your new job can be adapted in your current job? There is a huge possibility that if you are an asset to your firm, then they can adjust some changes for you to avoid losing you completely. This will save time, money and energy of yours as you no longer need to shift your job, adapt to a new environment, If there is any possibility that you can get all the perks of your new job in your current job, then you surely should consider it, in place of switching it.
Do I need to change my impression on the crowd?
Usually, if you want to be noticed then being at an entirely new place gives you the desired limelight. It sort of works as a clean slate where you can write your new story, under your conditions. Everyone commits mistakes, and you are no different if you made your mistakes. We are humans, and we learn from our mistakes, but it is not right to be haunted by the skeletons hidden in your closet for your whole life. If you think that because of some old, long lost mistake, your company is not taking you seriously even after all your hard work and effort, then it won't be wrong to consider other possibilities where you can start with a clean slate, where no one would be busy judging you and where people will be taking you seriously.
What will happen to all my connections?
This is the kind of question we fear the most. Because in today's world connections are paramount, and building a network in a time taking a task that can never be accomplished in a day or two. If you have stayed at the same company for far too long then in spite of all the signs and signal we don't want to leave. Not because it doesn't matter but because that place has become like a second home, we know all the people, and we have been sharing all sort of secrets with them for most of our lives. There are certain people whom we don't want to leave behind, and we are ready to give up anything so that we can never lose them.
Other than all these issues, the problem of relocating, the constraints of family and friends and the worry of the new surrounding are what that eats most on us. If you think that the new job is worthy of all these compromising, then go ahead with your decision. Start a new career, make a difference in your life and make yourself happy and proud. But if you think that giving up on these is not worth the new job then it's better that you stick to your current job and life.

Do I have the complete and genuine information about my new job?
No one wants to be cheated, so the next question you should ask yourself is, "have I got all the relevant information and are they true?" Do your complete research before joining or thinking to join. If you are really sure about job change decision, then it will be better to get all the data, statistics, and information. Its better late than never, it is good to be cautious beforehand, then to cry for a longer It the topic of trust and transparency, it's the question of your new workplace. Hence, it is important to gather information about the history and the rate of growth of your new company. If your new business hasn't gone public yet, then you need to ask more about this place about the job but you also need to be careful at what you are asking because surely you don't wish to seem intrusive even before you have made your decision. For this, you should get to know your new workplace before you decide to switch, know what your responsibilities at your new work are and what the constraints are. This will give you an upper hand in making this vital decision.
Will I be able to work with my new boss?
There is no permanent benchmark to know a person, but at least, you can get a brief idea about your new boss with the help of a little preliminary research. If you are not comfortable in working with your new boss, then you need to remember that you won't last long in that job, because this is the only person who has the most significant influence on you, your portfolio and your job. Spend some time with your new co-workers and your boss as well so that you can get to know him better. If after knowing your new, about-to-be boss, still, you find yourself in a compromising, uncomfortable situation to work in, then it is better that you postpone your plan of job switching for the time being, until you get a better offer. Overall all that can be said on this topic is that it is better to analyze this crucial issue before making your big decision because once you have declared your job change decision, then there is no turning back from it. As it is indeed said that you are the only one who carries the burdens of one's
Is there any possibility of my growth at the new job?
Who likes to be stuck at the same point for the whole of their lives? I guess, no one. So, if you are thinking of switching then consider this point seriously. Look at the statistics of the growth of people in your department and how many years it took for them to reach their desired goal. Make it sound like your passion, a way to learn a different and new thing and not an issue of jealousy. If you have better chances of growth at your current job then better to reconsider your job change decision.
Is the salary ok and does it satisfy my demands?
If you are ready to bring this significant job change in your life then, at least, you should have some complimentary shots with all the perks and challenges offered at the new job. If your new job is offering you a higher pay with added bonuses and allowances than compared to your current job, then it won't be wrong to say that it will work as a cherry on the cake. If you have the talent and all the track records required, then there is nothing wrong in demanding better So if you are getting these perks, then you can start packing your bags but if your current employer is ready to offer you more than please reconsider your job change decision.
What's your intuition saying?
It is stated that we, the humans, have got a sixth sense that guides us through right and wrong that pulls us out of troubles and saves us from the pits. So, ask your sixth sense, your intuition, what it has got to say on this topic. Usually, it's not wrong to go with your gut feeling because maybe it is saving you from some unseen trouble, trouble that can sample you future or put a dent to it. If you are a person who always listens to his intuition, then contemplate and satisfy your intuition so that it supports your decision because if you go against the job change advice and something, anything goes wrong, then you won't have anyone but yourself to blame for it.
Making an abrupt decision of switching the job is easy but making a decision that can affect your life for a long time is difficult. If you are a person who plans for the future keeping your present in mind, then it's important that you ask these ten questions before you contemplate on doing a job switching decision.
Recommended Articles
This has been a guide to the future holds if we the job change decision, the fear of comfort, the fear of loneliness and many other. These are the following external link related to the job change decision.