Choose your best Career Path – Are you still wondering how to choose the right career path for you? Still confused about making that one life changing move? Do you feel that you have no direction to go and you are in a dilemma about what career choice you should make?
If you answered in positive to any of these questions then you need not worry anymore. We are here to help you out on this. Choosing a career precisely means choosing what you are going to do all your life.
This is a major decision in your life and it is so important that if somehow you make a wrong choice you are going to regret the decision all your life. But you get only one life and it is too short for regretting.
Therefore you have to make every effort in choosing your career and choosing it right. Whether you are a fresher looking for career options or an already employed person considering a major transition in career, it is crucial for you to understand what you really need and what you actually aspire for. Once you know your requirement, finding a career for yourself is not difficult.
To begin with you have to first know yourself. Knowing yourself is a crucial step in finding out your right career path. Knowing yourself will include knowing your skills, your qualifications, your passions, your interests and above all your potential and realizing your strengths.
You must also know what your preferred field of work is. By doing so you will be in a better position to decide what career option you should take up. Basically your career story is going to involve a wide range of steps.
Popular Course in this category
Job Interview Training
11 Online Courses | 24+ Hours | Verifiable Certificate of Completion | Lifetime Access
4.6 (912 ratings)
---
Related Courses
You have to be considerate about all the options you have and you have to do a thorough research before you come to any conclusion regarding your career. We spend a great deal of our time working so it is important to make the right choice for choosing the career.
If you do not give it a fair bit of thought you'll most probably find yourself doing some mundane job which does not satisfy your goals and needs. In this article you will find almost everything that will take you a step ahead in choosing the right career for yourself.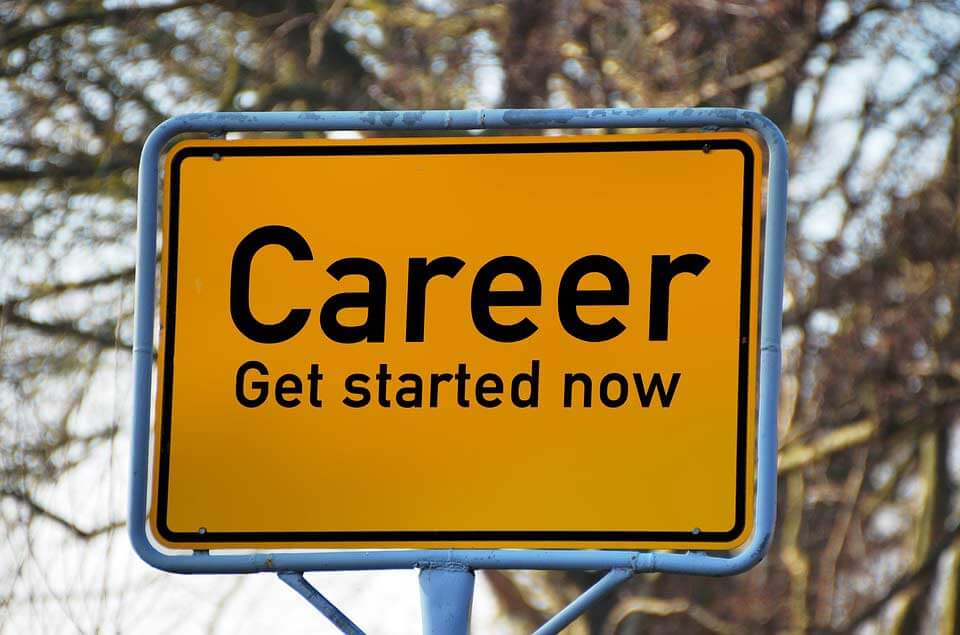 Image Source: www.pixabay.com
Career path
The start of a career Path begins by choice. Choice for your profession, choice to grow, to choice to make a career path. To begin with you must realize that following the footsteps of your parents may not necessarily be the right career for you and in order to understand your need and to know your expectations from your work you must devise a questionnaire.
This questionnaire should be such that it helps you answer all the confusions that you are holding which is giving you trouble. You can try such question as:
If given a chance to exchange my job with a friend, I'd choose____________ because ___________.
I wouldn't want a holiday if my work included____________.
If I have enough avenues I would start my own firm which would deal with_______________.
My parents and friends always tell me that I am great at doing___________________.
If I had the right qualification and skill set I will work as a___________ because ____________.
After you have answered such questions you'd be in a position to understand what interests you more and this makes it all the more easier for you to make a choice.
With this you are going to see some common patterns and themes which would indicate your field of interest and then you have to work on the other specifics to reach your goal.
You will find out that probably it is the creative bent of your mind that can get you to the right option or maybe you have more inclination towards something scientific or something related to humanities.
This will unfold all the career options that you should be considering.  After this you need to map out what you value the most when it comes to work. You have to know your skill set and also you have to see what you are good at doing.
You need to know what it that you enjoy the most is. You have to think about what excites and what energizes you because you can excel in any field only if you enjoy what you are doing. Passion perhaps is the most important requirement in order to be content with your work.
Whatever career path to choose you must make sure that you are passionate about it because you are probably going to spend most of your time doing this particular job.And of course you do not want it to be a burden for you.
The thing you need to consider is your skill sets and your aptitude. For any field of work it is important that you should have the right qualifications and the right attitude to handle the job.
For instance if you want to be an engineer it is mandatory that you should hold a degree in engineering and also you should be competent enough with the required skill sets and the proper aptitude for the job.
Or maybe if you are inclined towards being a doctor then you should work hard to be able to crack the entrance test and be competent enough to learn all the required skills.
You can also have some career assessment tests in colleges in order to determine what your career preferences are. An internship program can be a viable option to consider before you choose some career for yourself.
Taking up an internship can be a great way to test a specific career type. While interning you can develop an interest in a particular field and you will also develop the skill set required for that particular internship.
If you enjoy the internship experience there is every possibility that you may like to work full time and make it your prospective career option.
In case you do not like the work then you can consider other options while this internship can prove to be a boon for your network building in an enterprise and it will help you gain some experience too.
In addition to the above mentioned tips you can always consider talking to your parents, your friends, and teachers and find a mentor who would help you reach the next level in deciding your career.
Help from the experienced people is always a viable option to consider and if you have found out your area of interest then you can try socializing with the people who are already into that field.
You can ask them about the things they like about their job and they will also make you familiar with the pros and cones of the job. So that you can go home and do some thorough research and then arrive at a conclusion to make it your final career choice.
Apart from all this you should have an inspiration. It is must that you look up to something that inspires you. If you find something uninspiring then there is no point in making that option your choice of career because eventually it will be a failure for you and won't prove worthy to even consider.
There will always be the typical career options for you like being a lawyer, a doctor, a teacher or an engineer but if these are not inspiring for you then you need to think out of the box.
Maybe you should consider some unconventional career options, the ones which inspire you and interest you more than the conventional career choices. You do not need to carry a burden by adhering to strict career choices.
There are tremendous career options to explore. You only need to find the right options that suit you.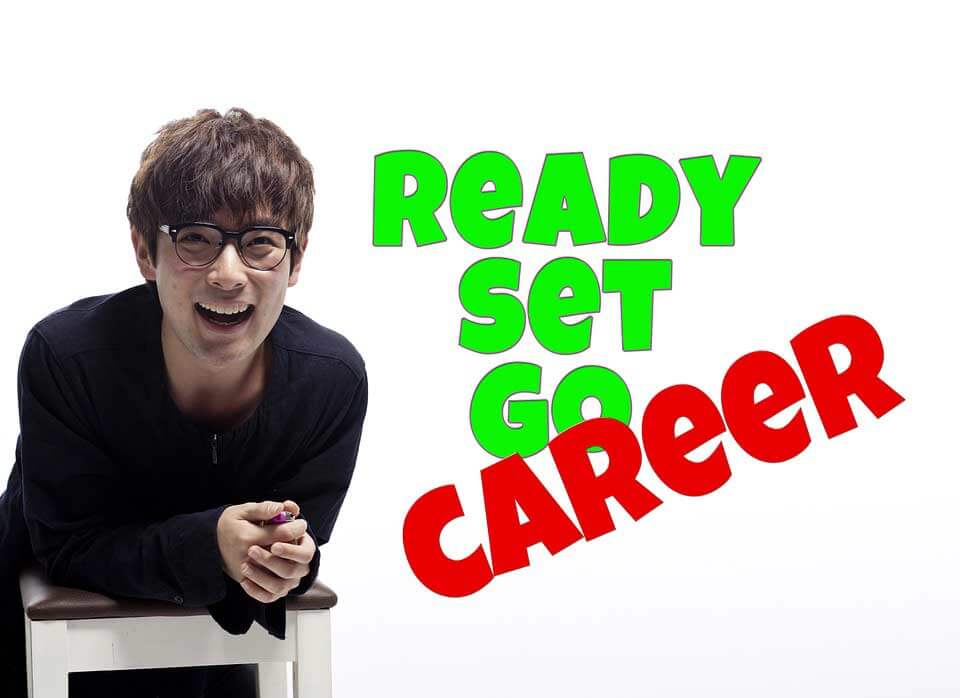 Image Source: www.stockunlimited.com
Then there is the most important aspect that you have to consider while selecting your career path, it's your life style. You have to find the balance in your life.
You need to chalk out what kind of life style you want and then you need to select your career accordingly. You need to make a career plan. You should know the benefits a particular job is going to bring you.
Money matters are all the more important. You do not work for free. If you are putting in your best efforts then you must receive the right salary and other benefits too.
So while you are choosing a career path you must always consider the material goals the job might bring you. You have to broaden your vision in order to widen your scope you have to choose your career path which is not linear but expanding.
You have to make your worth count. To reach the right career path you have to do a lot of research. You can use libraries, internet, meet various people and can also consider taking certain tests in order to determine the perfect career path for yourself.
You have to learn about the qualifications and the skill sets as much as possible. You can also take help from universities, colleges and other career development centers across various platforms. This is what gets you going. It is almost like selling yourself.
The employers seek the best possible employees and you have to be that ultimate choice the employer has to make. You have to be prepared for all sorts of interviews with your qualifications in one hand and skills in the other.
After you have gathered all the necessary information about the fields that interest you, you may sit down to make your own analysis according to your own perceptions.
You have to thoroughly assess the knowledge you have gained and consider the suggestions from experienced people and then add your own ideas and results to make a final career choice.
You can only do so if, after all the data that you have collected regarding the particular career consideration, the option still pleases you and you find it appealing enough well worth for a final call.
Even after this if you have to make some compromises it would not be too difficult a task. Because what is life without a little compromise. If, having considered all the above tips, you find the career path worth choosing, step ahead and make your final move.
And you are then sure to reach the zenith in your career with a fair effort and hard work.
At the end, I would say that although the decision regarding the choice of a career path is really very difficult but it is not impossible. All you have to do is broaden your mind and your vision in order to clearly see the wide range of options available to you.
Having done so, it is only a matter of time till you have made that perfect career choice and you are ready to soar high in the sky. Nothing comes easy in life, you have to gear up and make some efforts in order to find the best possible career options for yourself.
You cannot just sit back and think about the best careers. You have to take the pains and do all the research to find that perfect career path.
You cannot take this lightly for it is a decision for life, and even if you consider a change later in career it would be a lot easier because you have already mapped out all the possibilities about what you can do to the best possible outputs.
So you only need to wake up and work hard and smart to reach your aspirations. There is no short cut to hard work. Be ready to work hard but smart and aspire to reach that goal. Your true efforts are definitely going to take you heights. Good Luck!
Personal Development Course - All in One Bundle
40+ Online Courses
80+ Hours
Verifiable Certificates
Lifetime Access
Personality Development & Body Language Courses