Updated April 27, 2023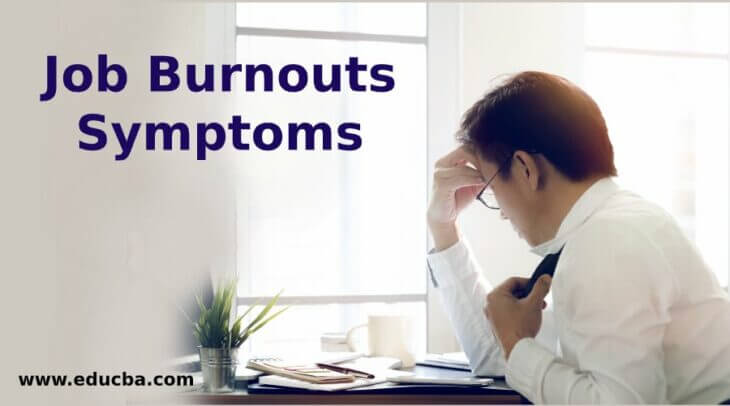 Best ways to avoid Job Burnout Symptoms
Mandy realizes today's just the first day of the week—Monday! Although she does not know why, she feels exhausted and burnt out. The thought that there's an entire week of gruesome to and fro at work and an extensive workload, just because the organization has set up a target and is now falling short of it, is taking a toll on her. Her eyes constantly wander to her watch, subconsciously calculating the hours till she gets to leave for home.
Here's another victim to job burnout symptoms. Mandy is demotivated and looks out to colleagues for a little shake-up in the routine. "When will I ever get this done?" she exclaims, looking at her computer screen.
In this article, we'll explore the world of such misery at work and what exactly job burnout is, what causes it, and how we can identify and subsequently avoid job burnout symptoms for ourselves.
What are Job Burnout Symptoms?
Job or occupational burnout is psychological stress you experience while at work. Severe exhaustion in one's physical, emotional, and mental state at the workplace can be the root cause of this high stress level. Job burnout symptoms can also emerge from a lack of motivation in the workplace. They can lead the individual into extreme no-involvement, frustration, and high cynicism.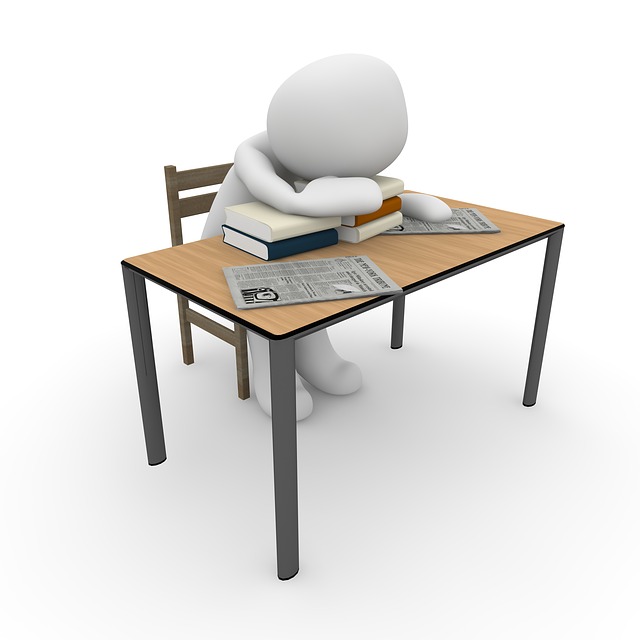 This term was first coined by Herbert Freudenberger, who studied and dived into understanding more about this human experience. His studies found that job burnout symptoms normally occur in human service and service professions locked onto routines and mass production. These makeup for highly stressed work environments, and they also demand a whole lot of emotional factors. Look at the following two definitions of job burnout, sprouted by Herbert Freudenberger and other noted psychologists. For them, job burnout symptoms can be defined as:
"A state of fatigue or frustration brought about by devotion to a cause, way of life, or relationship that failed to produce the expected reward."

—Herbert Freudenberger

"A state of physical, emotional, and mental exhaustion caused by long term involvement in emotionally demanding situations."

—Ayala Pines and Elliot Aronson
Quintessentially covering the meaning of job burnout symptoms, these definitions look at the role that exhaustion and expectations play in the scheme. Studies indicate that highly dedicated individuals are often extreme victims of burnout as they invest their heart and soul in completing their work. So much so that their physical body or emotional well-being cannot keep up with their efforts.
Job Stress vs Job Burnouts
In the above section, we dove deeper into understanding job burnout and its definitions. Still, amidst all of these, I need clarification about understanding what stands between job stress and burnout. As mentioned above, job burnout is psychological stress levied on the body, and it takes its toll on the work rendered by individuals. Do you feel the confusion too? Cool. Then, let's decipher it together.
| | |
| --- | --- |
| Job Stress | Job Burnouts |
| Thrives as a short-term experience; temporary. | Thrives as a long-term experience; can be detrimentally permanent or extensive. |
| You will feel like work is out of reach and control. | You will feel like work seems meaningless and not worthy; disconnection. |
| Job stress can be caused by work on large projects or tight deadlines. | Can be caused if dramatic changes take place, such as the continuous and prolonged increase in workload or a change of reporting manager. |
| Can lead to job burnout; loss of energy | Can lead to frustration, exhaustion, poor performance, and loss of enthusiasm for the job; loss of motivation. |
| Characterized by over-engagement at the workplace. | Characterized by complete disengagement at the workplace. |
| Damage: Physical | Damage: psychological, emotional |
| Can recover through rest. | Can recover through many different efforts, such as counseling, job analysis, physical exercises, mind control, meditation. |
What Causes Job Burnout?
Job burnout can be caused by various reasons that may affect you physically, mentally, emotionally, and psychologically. These reasons can come from how you perceive things, your work environment, or even the people around you. Let's look at possible causes of job burnout, one of which you are experiencing:
Lack of control – When you feel that you're not in control of the situations occurring at work or don't have the necessary resources to do your job properly, the frustrations tend to increase. You're not able to influence the decisions around you, which can negatively affect your state of mind. It can eventually lead to job burnout.
Lack of social support – If you find yourself in a situation where nobody seems to support your work, you can get to a scenario where you get stressed to the extent that you experience job burnout. Even if this acceptance is not received personally, it could affect your work life.
On the wrong job – A stressful situation can arrive if you're doing something you don't like doing. Normally, this is in contrast to what your interests and likes look like. Work can become stressful at such times, resulting in job burnout.
Unclear expectations in your job role – Often, what you sign up for differs from what you find at the end of the day. Jobs with unrealistic expectations and often those with changes creeping in after a certain change in the organization and its plans can disrupt your peace of mind and lead you to overwork to meet such unrealistic expectations, resulting in job burnout.
Mismatch in company values – Organizations delve into matters and a vision from where the values emerge. Each organization has its importance, and employee compatibility forms an important dynamic. Employees who can't adjust to even one of the value practices within the work culture can induce a long string of events, eventually leading to a frustrated employee.
Stressful workplace dynamics – An office bully or a micromanaging boss, these factors can very well contribute to a job burnout experience for you. You will be very hesitant to get to work or even contribute enough to stay put on the job. But, you'll remain due to societal pressures and eventually get frustrated.
Extreme job activities – Either your work-life experiences monotony or you are in complete chaos. These extreme situations you're subjected to can take a toll on you.
Work-life imbalance – Not being able to spend enough time at home or with friends can lead to job burnout. You will not be able to get the time out of the office due to the immense work you're subjected to.
8 Signs that Show You Are Experiencing a Job Burnout
You're way out of your element. You strive to get back to work and make things happen, but things are more than just shaping up how they are supposed to. You need to figure out why. You're turning out to be just like Mandy. You must check the following signs that tell you whether you're going through job burnout statistics. Let's check them out:
1. You Never Have Enough Time
Time seems to flow away like a stream of water and whisk around like a breeze. You just can't fit in enough time for yourself or your life outside of work. You are in a perpetual trap and can't seem to get out of it.
2. Excessive Amounts of Worry and Destructive Criticism of Self
Your mind starts playing games with you. You tend to repeat worrying situations in your head over and over again. This repetition of simulated or current events can be destructive and can destroy your peace of mind. Individuals who take out extreme criticism of themselves are also prone to powerful job burnout statistics. You must get a cue that this is a worrying sign that you're burned out.
3. Disengagement
With no motivation at work, you are seen taking more breaks than normal for an employee. This would mean that you long to be out of the office and are completely disconnected from the work you perform at the office. This is a clear sign that this job isn't getting to you and is probably frustrating.
4. Distracted Eating Habits
If you binge eat in front of a computer screen or on the go, either towards your workplace or while coming back, you, my friend, can be at risk of complete job burnout statistics. Having enough time to sit at the dining table and eat can make you so involved in work or desperate to get things done.
5. Fatigue and Exhaustion
You're in an exhausting situation at the end of the day, and fatigue can get to you like nothing else. It implies you're clearly in the burnout zone, which may not only be physical fatigue and exhaustion but emotional fatigue, giving you no energy left to get done with other work.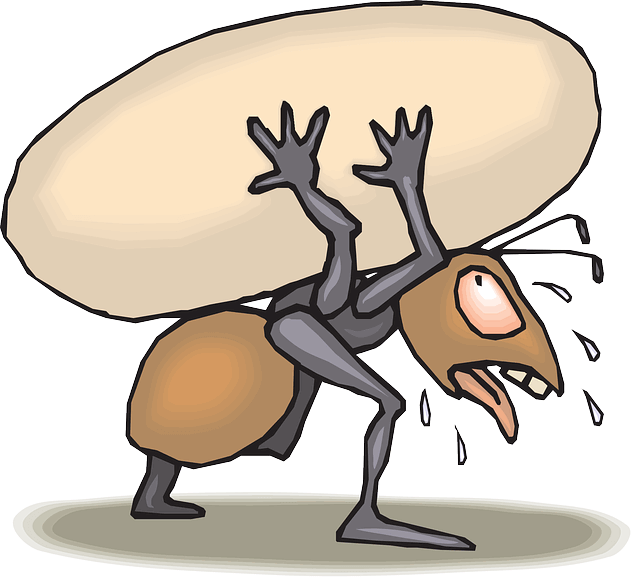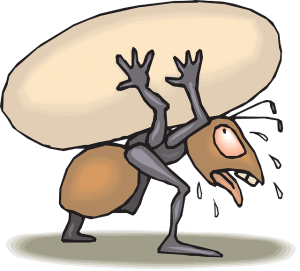 6. Lack of Proper Sleep
If you have anything less than 7-8 hours of sleep each night, you're at high risk of severe stress-related burnout. Over-engaging your mind with work and not completing your needed sleep cycle can affect your mental status and induce further fatigue to a tired body and mind.
7. Prolonged and Frequent Physical Illness
Constantly falling ill is also a key cue that you're experiencing a job burnout situation. Do you find yourself calling in sick many times a month? In that case, you need to thoroughly check your mind and life to gauge that you're now a victim of severe job burnout.
8. Addictions
Coffee is now your best friend! You're excessively dependent on that cup of caffeine to start your day and end it. Slowly this caffeine addiction can take you to drugs, pills, alcohol, fast food, and everything you aren't supposed to do. If you find yourself watching excessive television, well can promote the feeling that your body's coping mechanism is surfacing to halt the burnout in your mind.
How to Avoid?
Now since you're well aware of the entire job burnout statistics and either you or your team members are victims of it, here are 6 ways to help you avoid burnout and flip the switch on in your life.
1. Taking Control
The first step in avoiding being on the burner is to take control of the situations around you. You're your ship's captain and steer the boat toward the dock. Get autonomous in dealing with things and take control of the entire master plan of getting yourself back on horseback.
2. Analyzing Your Job
Take a step back and watch yourself from the outside in. Understand the job you're doing and ask yourself whether you're happy performing this job. If you are delighted, understand what's burning you out, and if you're not satisfied and content with this job, pack your bags and find something more fulfilling and interesting for you to do. Performing work in a job role you aren't comfortable with will not benefit you or the organization. So, go for the analysis.
3. Working with Purpose
The reason a job role was created is the only purpose for which you signed up. Believing the intention of your work and understanding how this contribution can help the big picture can be rewarding. If you think that, over time, the purpose of your work has dissolved or has dissipated, ensure that you go out to rediscover that purpose you had initially joined in for.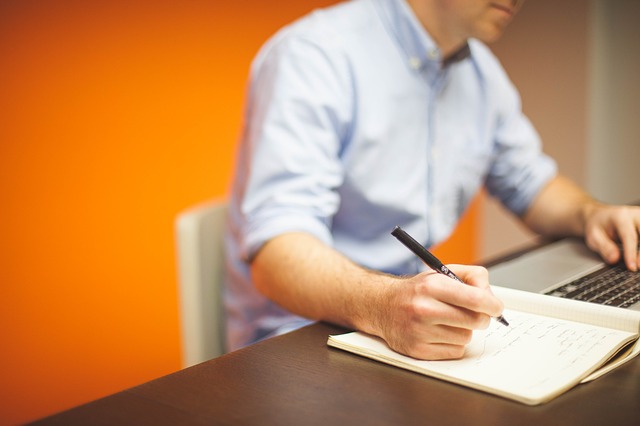 4. Helping Others
You can add a little spice to your downward projectile career if you resort to changing your approach to bringing satisfaction to your workplace. To assist those who are struggling with tasks, it is important to alter one's perspective towards others. This way, you can revisit the fact that you're here because you're good at what you do, and you can help people.
5. Working on Stress Management
Managing stress levels at work is key to keeping calm on those nerves and mind tissues. Enable yourself to push it to the limit, but not so much to break. In the grand scheme of things, ensure that you manage your stress levels, and if you find them elevated at any time, find an outlet and go to your manager for guidance and help. You can also resort to deep breathing exercises, meditation, and the power of positive thinking to induce a stress management regime at your workplace.
6. Exercising Your Way to Peace
Exercising is a sure-shot way of self-awareness and learning what your body and mind need and when. You will be surprised to find out that exercise can help relieve you from stress and mental fatigue and can get those coffee addictions out of place. Make sure you rise early each morning and start with your fitness regime because exercising ensures fitness for the body and the mind.
Recommended Articles
This has been a guide to Job burnout symptoms can be caused by various reasons that may affect you physically; these are the following external link related to job burnout symptoms.