Updated April 24, 2023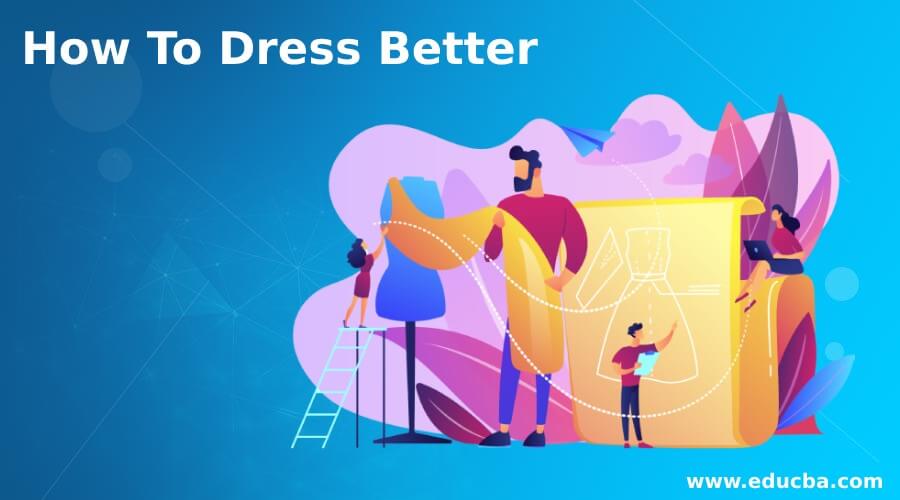 How To Dress Better for Your Career Success?
Some people succeed in business or at work, others have a career that can be described as mediocre, and still, others are low performers. It is true that educational levels, skills, knowledge, experience on the job or business, and attitude have an important role in shaping your career.
However, recent research indicates that dressing better at work or in business meetings may influence how others perceive you, and your ability to win or close deals and get ahead in your career.
How to dress better and whether you are handsome or beautiful are not in your hands; it is determined at birth by parental traits, ancestry, and several other factors. But you can make a difference by dressing for the occasion and seeing miracles happen. How to dress better at the workplace, in client meetings, and job interviews have a great impact on your career prospects.
Here are 8 tips on how to dress better for career success
Below are 8 tips for career success:
Do some background research
When joining a new organization, it is better to understand whether the business environment is traditional, conservative, or modern/contemporary. Finance, Law, banking, accounting, and educational centers may require more formal attire than advertising, movie production agencies, and fashion design or clothing firms.
The best way to assess the nature of the work environment is to look at the brochures, websites, and employees you may know there.
There is a fundamental reason why adhering to the dress code makes sense for the organization and the employee. It fosters team spirit and productivity. Most companies, except perhaps small consulting or content production companies these days, rely on individual talent. IT, Software, logistics, marketing, music production, insurance, banking, or any other verticals depend on teamwork. Why go for it if non-adherence to the dress code impacts the bottom line?
Wear the role
Just as in a drama or a movie, imagine you performing a role. You may be a marketing executive, administration manager, or finance manager, and you need to slip into it while you are on the job. An executive should not appear like a blue-collar worker or dress shabbily.
Jeff Haden, writer, speaker, and author of Transform, recalls one instance where he was working in a manufacturing plant. The department store manager asked him what his career aspiration was. He said he wanted to become a supervisor, to which the manager replied you must look like one. At that time, Jeff was wearing ratty jeans with holes in them and wearing a cut-off tee shirt. His manager advised him such attire won't make an impression. However talented Jeff was.
According to new research, how to dress better impacts how your co-workers perceive you, your confidence levels, and your capability to think abstractly.
In a study done at Yale in 2014 which involved a group of people in mock buying and selling negotiations, those dressed in suits amassed $2.1mn while poorly dressed ones only earned $6,80,000 while average dressed ones earned $1.58 mn.
Dressing like a boss could influence the leadership qualities of the employee, which in turn could influence others in the organization.
The dressing is not about clothes alone
Dressing for success is not buying expensive clothes, belts, ties, or shoes. A complete personality is revealed through your hairstyle, eyelashes, mustache, beard, watch, and so on. If you are in an executive role, try to have a hairstyle that confirms to the rest of the crowd is clean, simple, and elegant.
Not too flashy, fashionable. How to dress better and maintain your fingers, nails, and toes, their cleanliness also has an important bearing on how others perceive you. According to career experts, having dandruff or itching on the hair and constantly scratching your head can leave a bad impression. Hair should be clean, trimmed, and combed neatly. The same applies to mustache and beard. Fingers and nails should be clean. If you haven't taken a bath due to illness, don't try to cover it up with too much perfume; use mild deodorant.
According to Jeff Haden, confirming stereotypes of a particular role or function would help in being accepted by peers and making a good impression- that includes hair grooming, posture, hairstyle, manners, and so on. Success lies in observing others in the same role and conforming to it. Therefore, closely examine how your peers and boss dress and decide on your clothing style.
Personal hygiene is also important. In some offices, people wearing foul-smelling socks are ridiculed or sidelined.
Pay attention to uniform
Some companies have implemented dress codes or uniforms for various categories of employees. Some firms, such as Maruti Udyog Ltd and Air India, have the same dress code for all employees. This gives uniformity and identity to the employees in the organization. Here again, those who wash, iron properly, and wear it spotlessly clean make a better impression than those who don't.
Choose the same uniform material your peers are wearing- if it is 100% unshrinkable or terry cotton, don't prefer a blended polyester. Stitch new uniforms yearly, as frequent washing and ironing may make them appear worn out and old.
Dress one step ahead of others but do not overstep the boss
While conforming to a style may be the minimum that you should do, the better option sometimes is to dress one or two levels up. This is true when appearing for job interviews, business meetings, or negotiations. If most people in your company wear button-up shirts, you can think of a blazer; if all are wearing blazers, why not a suit? However, take care not to overshoot your boss in looks.
In a manufacturing unit, a mechanic or a fitter may wear work clothes and be greasy or dirty most of the time. But when appearing for the interview, he or she should clean shirt and pants and be groomed appropriately. According to career consultants, dressing one or two steps above shows how you care about the job and the company.
Women avoid too much of a good thing
The basic guide for clothing in the office on how to dress up in the office is no jeans, flip flops, or visible tattoos. Trouser-style suits are better for women. Women should avoid too much makeup, jewelry, fragrance, sky-high stilettos, and showing too much skin and tattoos. In the Indian scenario wearing a saree or churidar works fine in most situations but avoid fancy or trendy clothes in this category and should appear more formal in the choice of colors and design, experts said. Women wearing skirt suits should be knee-length and below and avoid too tight or loose clothing. Pay attention to the neckline; blouses should be neither low-cut nor revealing. Shoes should be well-toed, and avoid flat footwear. Avoid leggings and stretch pants. Pantsuits are suitable for casual business events.
Adhere to dress code in meetings, conferences & how to dress better
How to dress better is important because the Dress code is important not only for job interviews but also for your career growth. You may be invited to attend an important seminar or workshop related to your industry. It is better to ask the organizers beforehand if there is a dress code. If you are a speaker, you could ask them beforehand about the dress code, as wearing a casual shirt and pants may look awkward while all the other speakers are in suits or blazers. That can leave a poor impression on you and the company you represent. If you don't have the money to buy a decent suit, you can get one for hire or get the help of a colleague who may be willing to lend.
If you are appearing on TV as an expert in your industry or vertical, use bright-colored shirts for better effect, even as trousers can contrast with grey, off-white, or blue, but they should not look gaudy. Since you appear professional or expert, you also represent your company; good attire will make a good impression among your stakeholders.
Keep casual clothes for annual meetings or get-togethers
Most companies have annual meetings, employee get-togethers, or trips to some tourist destinations by way of incentives or motivating employees. That is the occasion to wear your jeans, t-shirts, skirts, or Bermudas, but if there is an official training session, keep a pair of formal clothes for attending them and the rest casual attire.
If you wear formal clothes during informal sessions or get-togethers that could create an impression that you are not friendly or communicative. Also, it will not put you at ease with the rest of the crowd.
Some companies allow informal clothing during the summer, but there is no license for wearing tank tops and shorts. In such a situation, crocs, flip flops, and five-finger barefoot shoes may be preferred but not quite professional. Wearing shoes without socks is a no-no, even in the summer months. Some companies with flexible working hours or those on overtime at night can go home and come in casual wear such as shorts or jeans as no clients are likely to come to the office during those hours.
Conclusion
According to Jeff Haden, quoted at the beginning of the article, most often well, dressed and groomed candidates turn out to be a poor fit for the roles they were chosen for, while an improperly dressed person may turn out to be a better performer as his skills and knowledge are better suited for the job. However, the mindset of the employers or decision-makers can't be changed easily, they have only a few minutes to assess a candidate, and the easier way is to go by looks and appearance overlooking the skills, knowledge, and experience of the employee or candidate.
Even if you are talented, skilled, and intelligent, also give importance to your appearance and grooming, as improper grooming can impact your career chances which you may regret later on.
In some companies, a brilliant employee may be denied a better assignment or project just because he appeared casual in a meeting or appraisal. According to analysts, they may appear as not serious or mature enough to handle higher responsibilities. Some people are offered higher jobs because their clothing style should change. Even Chief Financial Officers (CFO) are asked to adhere to the dress code as they often have to sit at negotiation tables with clients and sellers.
Some studies have given clues as to why it is better and safer to adhere to the dress code of your peers and how to dress up in the organization-
1)it creates better team spirit and
2) it was shown to improve overall productivity.
But there is a more fundamental reason- threat. Individuals may perceive someone who dresses differently in an organization as a threat and may consider it unsafe to associate with them. It also signals that he may not be collaborative or communicative.
There is a saying that you must dress for the job you want and not for the job you have. A UK survey revealed that most employees might not seek fashion advice from their bosses. Still, career counselors say confirming to dress code can only be beneficial and not harmful for the career.
Dirty and un-ironed clothes are sure recipes for failure, but as the saying goes, when in Rome, do as the Romans do. If people wear shorts or jeans to work at Google, there is no harm in conforming to it even though it may look unprofessional by your standards.
When recessionary trends swept across many nations and unemployment figures grew, many couldn't return to employment due to poor dressing. One agency run by women in Australia provided free consultation and guidance to the unemployed so that they appeared well-groomed for interviews. They urged well-off people to empty their wardrobes of unusual good clothes donated to the unemployed for appearing in job interviews.
Recommended Articles
This has been a guide on how to dress better in the workplace, client meetings, and job interviews, which greatly impact your career prospects. These are the following external link related to how to dress better.