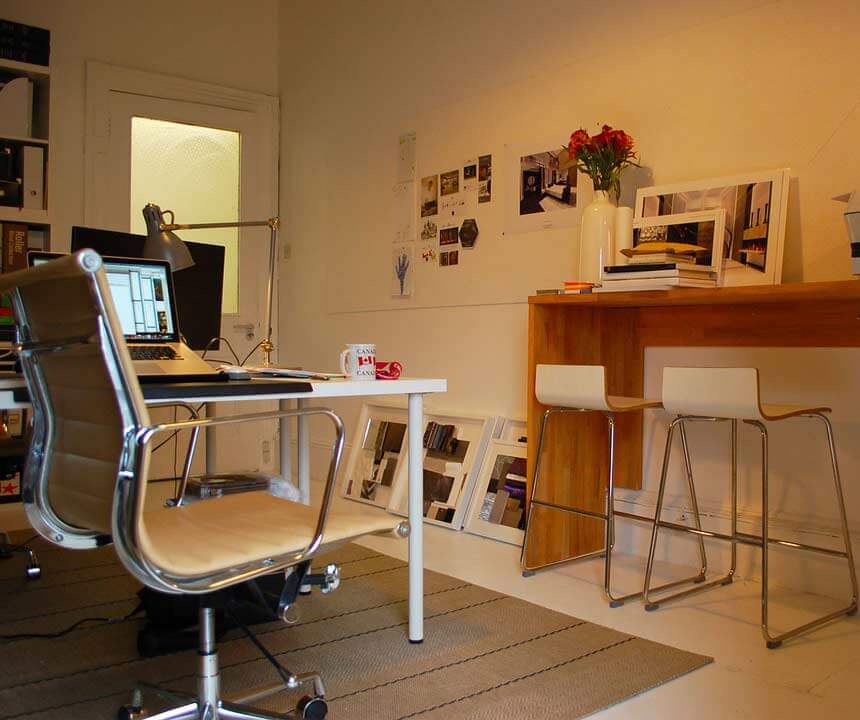 Image source: pixabay.com
Ask for Flexible Working Hours – In the today's corporate scenario, bid to meet deadlines and desired quality, how could an employee create space to maintain the balance between his personal life and work? Many studies have highlighted this as a major cause of frustration.
However, now Human Resource managers are more responsive towards their employee's needs. They are designing many different plans to keep their employees motivated and retain their satisfaction level, with one of them is the flexible work plan.
These plans are the benefits that employees enjoy making adjustments between their working and personal activities. The flexible work options constitute flexible working hours, fewer work weeks, job sharing, or working from home. This option increases productivity, reduce absenteeism and boost job satisfaction.
As per the National Study of Employers, more than 68 per cent of the organizations provide employees option to produce an alternative schedule.
For instance, the Corporate headquarters of Best Buy has created what is called as ultimate flexible work environment, which is an initiative on what is known as Results on Work Environment (ROWE), and this system is working very well for them.
Under this system, employees are working whenever they feel like it and wherever they wanted to work. This had resulted in a 35 per cent increase in the productivity of the company as per the report of June 2007 issue of HR Magazine found by Seth Stevenson in Slate.
Providing a flexible work schedule means employers are putting their trust in their employees, and they, in turn, are showing their commitment towards the increase in their productivity without any force, pressure or stress.
Employees can feel satisfied as they are easily able to fulfil their personal obligations along with their duties towards the company.
However, a flexible work schedule does not come to anybody in all the organizations. Many companies do not have this option nor prefer this kind of scheme, so to avail it enthusiastic employees have to apply for the same but before that have to show their commitment, dedication and responsibility towards their work. They have to be tactful in their approach else any negligence can create distrust and annoyance to the boss.
Consider the suggested tips below as the same would help you get your desired schedule and would increase your credibility and trust in the eyes of your employer.
Find out what kind of Job Flexibility you require
The common options are Flexible, working on flexible hours and not 9 to 5 or 10 to 6 jobs and setting the own schedule.
You have to analyze your feasibility and the conditions in which you are and decide on the kind of flexibility you need and what would be best for you so that you can balance your home and work easily.
You are very well aware of what you are asking about
It is practical and logical to seek the permission with justified and logical reasons, and you need to define very carefully what kind of alternate schedule you wanted to ask for and the reason for the same. There are many options in the scheme, and the same can be easily customized too.
The Family Flexible Plan: As a parent, you need time to spend with your children and having to drop and pick them from School. The flexible hours you get can give you time to devote to your child, and you could work at the time when your child goes to bed.
The Shifted Schedule: Not all employees feel comfortable working during the conventionally set Flexible working hours. There are people who feel comfortable working in the morning, or there are many who love to work late at night. When you work as per your comfort, you will be more focused, energized and motivated. Having flexibility is also best if you are working with your colleagues or are serving the clients in different time zones.
Three or Four days work: There are employees who work for three or four days a week, but they still are an important contributor to their company and work for the team. They fix the appointments or schedule the meetings. Flexible working on the specific days would enable them to schedule their timing perfectly well and give quality and productivity.
Plan for quality and output: Many employers give high value to the face time, but their idea that the hours given in the office gives quality is partially correct. An employee with flexible working hours could give more output as he would have his own freedom and space, and in return, he would be compensated well in terms of promotion or raise in salary or increments.
Make Your Proposal Lucrative: Find out the specific examples of the different ways the flexible schedule arrangement can benefit the company. If you are offering to work few hours from home and few hours in an office you can explain how that would save the company 20 per cent of salary, and how it would help manage with the other time zones. Make sure to answer in a way that your focus is more on the benefit of the company than your own personal needs.
Get An Appointment for a Meeting: Fix an appointment to sit across the table with your boss to discuss your proposal. During the conversation, put more focus on the trial period. Your boss will willingly accept your proposal if he feels this arrangement would be more profitable and give results.
Analyze and Rate your Performance:
Make a critical study about your performance and analyze how you are performing, whether you are giving quality work or not, before asking for flexible work hours.
If you see your performance is not outstanding, start flexible working on it to improve it. As Louis E. Boone, David L. Kurtz found out in their Contemporary Business 2010 update, "Flexitime is an accommodation, not an entitlement."
And further, "Slackers and clock-watchers won't get the benefit of the doubt". If you show improvement in the performance and your boss is satisfied, then approach him with the option, with an argument that your performance is boosted if you work in the morning hours or in the peaceful environment, and rest of the time you need to devote towards your children or performing other errands.
If your employer feels that your concern is genuine, you are hard-working and will give the best. He would sure consider your request as he wants to see returns and output from you.
Find out how other departments are managing their working hours
You might have noticed one or two of your colleagues in the other departments are taking their work very easily, either they are gossiping, sipping a cup of tea or merely chatting, and you are surprised to know that they are getting more increment and the boss is quite satisfied with their work.
Why is it so? When are you working very hard and giving your best, then why you are not getting due appreciation? The fact is they might have done their day's job earlier as they have got a flexible working schedule.
They work at the time when they feel more comfortable and at ease, and in this way, they give more productivity, even though the rest of the time they are merely lingering here and there.
By giving their example, you can convince your boss too for giving you flexibility and space, which can increase your output as you will feel more mentally fresh and motivated.
In the remaining hours, you can spend your time upgrading your skills and can also go home early to attend to your child or and perform personal work. You can also involve your co-workers in said proposal with the hope that they can also be benefited from the same.
Make a plan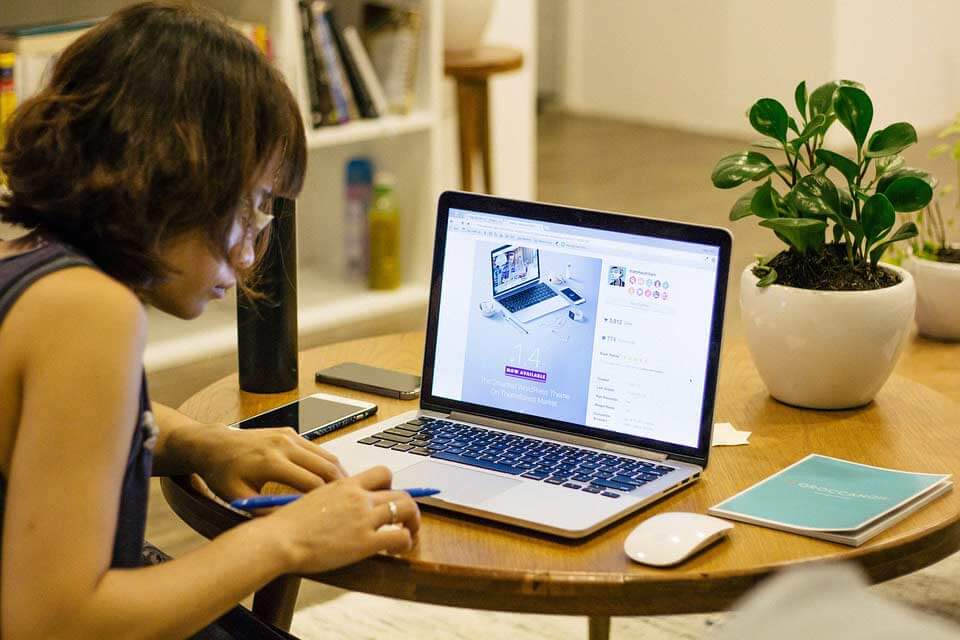 Image source: pixabay.com
Arrange the tasks that you can perform offsite and note down when you would be going out of the office and what will be your mode of communication.
You need to compromise on many things, and often you would have to share your office space with the others or select some other day instead of the usual Friday to take a day off.
If you are worried that by flexible working at your own premises would reduce your chance of promotion or your incentives might get deductive, start giving more time in the office on other weekdays and finish the task as required by you.
Make an impression that you are a responsible person and by keeping away from the office too for a day, you are devoted to your work and organization.
While planning, give due consideration to all the benefits that you would get or what your company will gain by your decision. Write a final proposal describing your plan, its benefits, also address all the justifying reasons and present it to your boss. He might be requiring a written proposal to discuss at the managerial level.
In your proposal be upbeat about your work, instead of saying, "I just can't commute long-distance", write down that by working for two or three days from home you would be less stressed out and you can devote more time to work in the peaceful environment of your home.
Provide an outline of your schedule for analyzing the success of the plan and propose a trial period. Managers would feel more comfortable if there is an option for ending the arrangement.
Be prepared for Any Eventuality.
You also need to find out the possible methods to manage fluctuations. For instance, if the company is increasing its business, you need to discuss how to make adjustments to the new change.
Also, find out how it would be possible for you to accommodate meetings or any other events while you are away from the office.
Be Ready for Any Kind of Objections
Be fully prepared for any kind of objections that your boss might raise on your proposal and be ready with all the answers and solutions. For instance, your boss might be worried that he won't be able to supervise you or communicate with you properly if you are away.
In this case, provide the valid answer that you would be providing the summary of the tasks during those hours and send you via mail or the best suitable communication channel.
Secondly, you would be having all the technologies available for better communication, supervising, coordinating with the team and providing a better workflow.
In case your request is turned down, ask for flexibility on trial or on a temporary basis. Your response to each objection should be practised and thoughtfully answered, which would help you have control over negotiations and increase your confidence.
Make sure that you repeat your points during discussions.
Complete All The Pending Tasks
After submitting the proposal, finish all your pending tasks and concentrate on meeting your goals, and your co-workers would not bother you about the number of hours you are in the office.
In any corporate office only matters is the performance. Find out with your boss to make sure that they are satisfied with your performance and never do anything that could go against you or the boss lose trust in you.
Though flexible works schedules are not the norm, they are still on the increase. If you sincerely want to discuss the same with your boss, study well about the best possible schedule that meets the needs of the company, and presents all the ways how this new system could enhance your productivity and would be profitable for the company.
Once your proposal is accepted, do not show the floppy side of you. It is equally pertinent to continue to show professionalism and to meet the standards and expectations of the company for which your boss would feel proud of you. Continue to give respect to your co-workers and regard their needs.
Recommended Articles