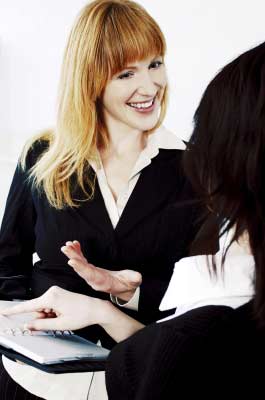 Introduction to Career Counselor
Career Counselor –  Do you ever fantasise of a fantastically "perfect job" – that dream career path that fulfills all your personal and professional goals while empowering you to come out as a winner in your own eyes?
One – it exists, or really, they exist, as it's never about one single perfect job or career path.
Two – they're anything but perfect!
With this knowledge in place, you should feel empowered to seek out a fulfilling career path that:
You are good at, so you make a success of it.
You genuinely enjoy.
Continuously expands your goals, so you never feel bored or tired of it.
There's more good news.
In this twentieth century, life can offer you a perfectly dreamy job among (at least) 200 career paths. Or more! How then can you narrow down to your perfect choice of career? It's akin to finding a needle in a haystack!
This is where a good career counselor comes in.
It can help you understand yourself better: your goals and desires, your strengths and opportunities, what you want out of your career, and then zero down on a path that can provide long-term success and fulfillment. But let us warn you upfront – if you Google the word "career counselor" and look for reviews, you're likely to bring up the whole spectrum of the experience they provide: the good, the bad and the outright ugly. The trick lies in identifying a career counselor that aligns with you, and then helps you identify a dream career path.
In this post, we help you understand how a career counselor can help good old you find that perfect job. Conversely, you can also use these tips to spot the right counselor, and invite him or her into contributing positively to your life.
A competent Career Counselor
Below are some tips for career counselor.
Questions your career choices
We bet this one stumped you. You probably expect a career counselor to line up a bunch of successful career choices the moment you approach him or her. Correct? But if this is the kind of counselor you run into, we'd advise you to run far away!
You see, most of our career choices are either positively or negatively influenced from our childhood perceptions: the careers our parents and siblings had, their limitations and opportunities, etc. But this kind of reasoning will only help you replicate their career choices, or worse, resist their career choices. Either way, you remain blissfully unaware of the vast, fresh, vibrant, new possibilities available to you.
A good career counselor will boldly question your present career choices until you reach the point where you are no longer sure they work for you. Believe us when we say that this is a good state to be in! From here, the counselor works with you on a clean slate, outlining new choices that align with the perfect professional life you want to create for the future.
Pushes you to reveal you
Look, if you were 100% sure of you – what your true strengths, goals and desires are, you would effortlessly pick the right career for you. But this state does not come easily, to anybody. (So don't feel too bad about it).
In this modern world, we're bombarded with information that showcase hundreds of career opportunities, all attractive, tempting, colorful, successful, possible, yet thoroughly confusing. Think about it – choose any career path and you will find thousands of people who are hugely successful with it. This is where your unique personality and individuality come in.
The industry equips counselors with several tested, successful and effective programs and tests you can take to reveal your personality type. Interest profiler, Human Metrics MBTI Test, Strong Interest Inventory, Big Five Inventory and Myer's-Briggs Type Indicator are just a few of the more popular tests taken by students, young adults and professionals around the world to reveal deeper details about their personality, and consciously choose a job that suits them. Sure, you can take these on your own, but you're more likely to go in circles wondering what to do with that information. A strong career counselor will be able to effectively map the test results to your personality, and in turn map that to your potential (dream) career choices.
They are not mere job-hunters, they are trend setters
As the world becomes more professionally aggressive, more dynamic, more vibrant, just more everything, every Tom, Tina and Henry realize the financial potential career counseling offers. And so, every other Tom, Tina or Henry may feel tempted to don the counselor's hat to make a quick buck. Don't fall into their clutches!
An exceptional career counselor is not your average "head hunter," desperately hunting to get you your next (albeit) successful job. He is a trend-setter laying the trend of that dream career path out for you. One tip we find effective to weed out the mediocre counselors from the remarkable ones, is to review the depth of knowledge, experience and reach they have within their fields of expertise.
For instance, let's consider a career counselor that specializes in the field of Science.
Is he able to offer you practical wisdom on the opportunities available in this field, not just in the mainstream and commercial areas, but also in niche pits that play best to your unique strengths?
Is he able to provide inputs on that highly exclusive career opportunity in a scientific lab in a remote corner of the world that is just "perfect" for you?
Is he able to uncover hidden gems that you would have otherwise missed in your job search?
An expert career counselor certainly would.
Leads you to a work path that also works on you
Here's another mistake rookies tend to make when choosing their dream job: they go with what comes "easily" to them. So if you like math and science, you turn a geek. If you like stories, you turn to History. If you believe you're creatively inclined, you turn to the Arts. And your career path follows suit.
But the thing about dream jobs is they not only capitalize what you are good at, they also expand your potential. It is the job of the counselor to reveal the career path that reveals your potential to you.
A committed career counselor will not only explore jobs you can be exceedingly good at, he will also unforgivingly push you to explore jobs that are exceedingly good for you. It is in constantly pushing you outside your comfort zone that your greatness is revealed. An integrated counselor realizes this and works accordingly with you.
Gives you a practical glimpse into that dream job
We often make career choices drawn to the "glamor" of a job. For instance, let us say you want to become a doctor. Good, it's a noble profession. So you see yourself as this noble doctor, treating others, reducing their pain and winning their respect and gratitude. You see yourself as a beacon of healing and serving and think, "I'm going to be a successful doctor and heal the world of all suffering and." That's mighty noble intentions indeed! BUT –
What you don't see is the hours and years of studying, cramming and taking intensive exams as you prepare to be the best doctor you can. What you don't see is the 60-70-80-hour weeks you put in every month, year after year. What you don't see is the lack of an active social life, as your thrive on the delayed gratification of seeing a future patient healed.
And it is this gap that makes a difference between your fantasy and reality.
Your street-smart career counselor will give you a ruthlessly honest glimpse of this "dream" job as he probes, "Is this really you?" Not surprisingly, it is in the answer to these uncomfortably-probing questions that your perfect career path is revealed.
Is worth every penny
This is universally true so use it to make that final yes-or-no decision.
Career counselors are mighty expensive, as they put enormous effort into you and your job search. When you find the right one, this truth should strongly resonate with you so you feel no guilt or trepidation in spending that money.
Conversely, if your choice of career counselor is more expensive than normal, he should be able to back his worth with proven strategies for success.
Ask him:
What is the range of services he offers when you sign up? Does he only lead you to potential (great) career choices, or he does also guide you with practical information to make that great career happen: educational courses that fill the gap in your knowledge, opportunities for apprenticeship, open positions that capitalize on your current skills, etc.
Is he able to offer (hopefully free) passes to career seminars and job fairs, exposing you to a first-hand experience with several industries?
Does he have "professional friends" in multiple industries, so when you make that final choice, he can suggest potential mentors for you?
Does he have any "real-word" experience himself in the industry, or are all his theories just that – mere theory? Here, it helps to recognize that a superior career counselor often narrows down the areas of his expertise, and has live-experience in these areas.
As you can see, a first-rate career counselor opens up many doors of opportunities for you, and is hence indeed worth every penny you spend on him!
He wins you your dream job!
Yes, we did say that they aren't job hunters. But it still remains that their effectiveness comes not just from giving you a bunch of theory pointing you to your dream job, they also help you land that dream job.
This means that your chosen career counselor absolutely must have wide, deep and reliable reach within his fields of expertise.
If he talks to you about that dream job in that remote scientific lab, is he able to get you an "in" into it?
Is he able to take you from where you are, present experience and professional resume included, to working that dream job?
If not, he's better suited to theoretical counseling in remote university campuses as he "guides" confused students in reviewing equally confused career choices. Bottom line: he's not for you!
Comes highly recommended
And this is perhaps the acid test to identifying a career counselor who will work successfully for you. Here, realize that your dilemma is not unique – a lot of us do struggle with recognizing and landing our dream job. So if your chosen counselor is any good at his job, you will find a ton of recommendations. These may be from people you directly know and interact with, general word of mouth and market reputation, or even online reviews. So do research these before you sign up with the "perfect" one.
Here, you can use 2 additional hints on a career counselor's attractive attributes.
An authentic career counselor:
Is unafraid to challenge you. In fact, he is known to push his clients outside their comfort zone, where their dream job awaits.
Is clear about the commitment and services he provides, and consistently delivers on them to his clients' satisfaction. His profile is inspiring yet believable. It does not sound like a too-fancy advertisement meant to grab attention.
Maintains contact
Okay then, with all the tips mentioned here, you were able to recognize that top-notch career counselor spot on. And he helped you recognize your dream job. And he also helped you land that dream job. Perfect, congratulations!
Now, does he disappear from the scene altogether, or does he continue to maintain contact and review how it worked for you in reality? This should determine whether you will recommend this counselor to your peers.
A mature career counselor becomes so as he commits to continuous learning and expansion of his skills and services. This can only happen if he welcomes and factors feedback from clients. So look for a counselor that still retains contact with older clients. Not only does this widen his reach in the industry, it also assures you that his clients consistently approve his services, guaranteeing the same experience for you!
Recommended Articles
This is a guide to Career Counselor. Here we have discussed the basic concept with 9 tips to spot the best career counselor for your job. You may look at the following articles to learn more –