Professional Relationship Repair
In any corporate organizations or entity, how much good you are in your work, yet somewhere down the line, you might have to face people that do not go along with you and it is naturally so. That does not mean you are a bad manager, it simply means your ideas or philosophies goes contrary to the people with whom you are working or intend to work. It is a general tendency among people to remain disengaged from the ones whom we disagree and limit our contact to them. This strategy can work for you to a certain extent but if you had to work with him on any crucial project as a team, then remaining recluse from the person would certainly not work.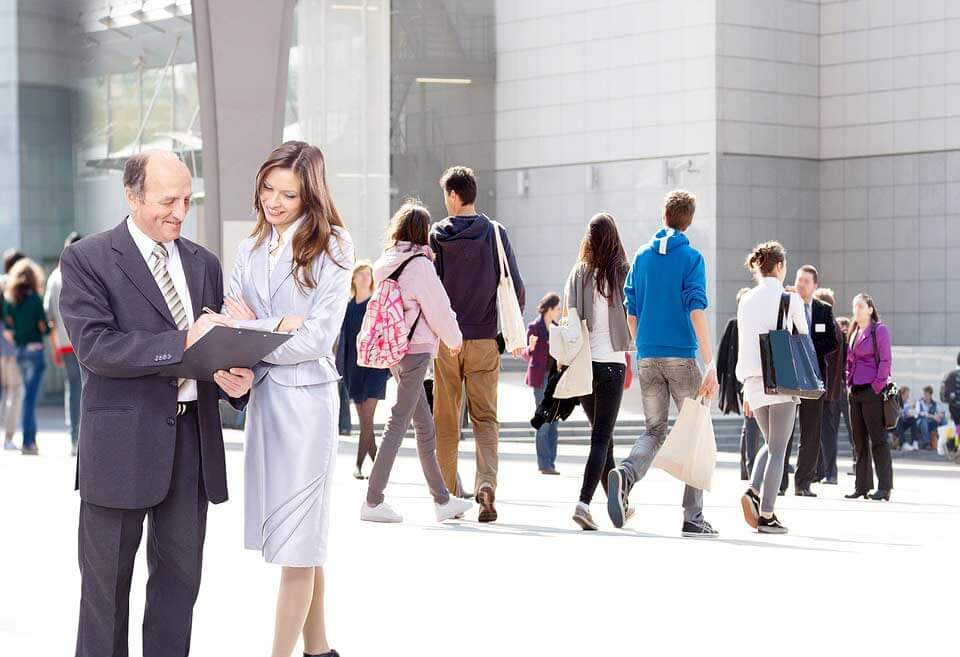 Professional Relationship tracks –
Here are some tips to buck with the professional relationship repair that goes off the tracks:
#1. Find out if engagement with the person is worthwhile
Any arrangement or relationship with a colleague depends on many three factors: Work, nature and position. There is a professional relationship between you and the people around you as you are working on a single project, you are in a single department, your nature and ideas matches and also depends on the post you both are occupying. There is an amalgamation of all these factors that count for the kind of relationship you have. If you see or feel any sign of disengagement between your colleague/s, it is best to trust your intuition. In case you see the things are getting out of control and you have more important things to do, it is better to ignore and continue to concentrate on the task you have ahead of you. It is said that time is a big healer, so leave this time will heal these damaged parts.
#2. Professional Relationship- Find out what is wrong in you
It is a human's tendency to find fault in others and disgrace colleague but it is difficult to find the fault in oneself. Before looking at the other' fault we should find our own mistakes, shortcomings and where we are standing. You must be focusing on the other person's negative traits and then continue to behave in a way that worsens it. It also must be happening like you are thinking your partner is quite in nature and you are filling your time in meetings, which might result in becoming quiet. If you think he is negligent, you might start managing him so much that he start adopting what is known as "learned helplessness", and might stop making further attempts.
#3. Professional Relationship- Dissuade them for conversation
In case you have decided to improve your professional relationship, initially you face disappointments as you might have to face their irrational or irritating behavior. In this situation you might feel your efforts have gone down a drain. But a trick is do not get disappointed instead try to dissuade them from conversation. Find some excuse to start it like holding a discussion on the start of a project or a New Year resolution, which can provide you an opportunity to broach a subject.
#4. Professional Relationship- Change the dynamics of work patterns
Change the style and pattern that you have been following all through and then see the difference it would bring in your relationship. Another proven strategy is that note down the points what had been said by each one of you, which could help you in analyzing the patterns and see to what level you both are playing the game of pushing and pulling each other.
We often think that our relationships whether good or adverse are permanent and it is not possible for us to get along, but we are wrong about ourselves and with the one whom we have the disagreement. Of course, it is quite true that you cannot change his personality but we can, at least, turn him into a different person and by understanding the different dynamics in relationships, we can make a lot of changes and turn the hostile relationship into positive.
#5. Professional Relationship- Find out the cause of the discord
Relationships that require repairs can never appear similar nor looks alike, as there are different ranges and depth of complexities involved. You might be beyond what your colleague might perceive as above competency level or it is also possible you are not addressing the person, when he comes to the office after you or leaves the office. Take a note of what is going to happen in your perceived relationship so that you know what requires to be done. Generally contradictions also happens when there is a gap in communication or when there is no sharing of ideas or information between each other, it could also be because of culture difference and lack of understanding of behavior between the two. Whatever be the reason it is always best to take a note of where things are going wrong. If we have found our mistakes, we can rectify the same too.
#6. Get rid of your ego
For getting back the professional relationship repair on track, it also requires of you to get shed your ego and pride. We often ponder on the issues like who is right or who is wrong, and when you are strict on your point that you are right, you cannot think of restoring the relationship. To forge any relationship it is best to confess your mistakes and try to convince the other that the issues would be mutually decided. Try to find out the solution instead of running away from the problem.
#7. Professional Relationship- Find the point of discord
Showing compassion and understanding is a basic of the healthy professional relationship. Create a space to show your emotions for your colleague. Judge the problem by looking into the other person's perspective. How does the person see the things, is he feeling embarrassed, not misjudged or misunderstood? But do not anticipate his feelings about an issue or a question as his way of thinking is naturally different than yours that is the reason why differences have occurred between the two.
#8. Look for the neutral ground to remove the discord
When you have decided to approach the other person, that you fix the meeting in some neutral place. Go to some nice restaurant, and instead of indulging in the debate where the things went wrong, try to create a mutual space between the two. It could be a great help to you to focus on a bigger picture, or share a common goal on much bigger level or entity. You would then feel a sense of togetherness. But remember that your relationship does not change overnight it might take few days but at least the discord or hatred that was there between the two at least have at least subsidized.
#9. Do not try to overemphasis on anything
Do not try to convince others with arguments that you are a trust worthy person. Never try to overemphasis yourself. One of the best ways is to offer the other person without seeking anything in return. This will generate a law of reciprocity, and revive the strong bonding and make sure to retain your promise. By being true to yourself you can easily deepen the strong relationship between each other.
#10. You can involve other people too
It happens when a relationship becomes sour, and there is no chance left for you to mutual settle the differences. Involve some common friend/s who knows both you and is trustworthy to help sort out the things. This strategy is applicable in all the situations wherever the relationships are involved whether it is personal or professional. By inviting the third party you can get the accord settled very easily.
#11. Do not involve in any kind of gossiping
Even though you have a grudge against someone that does not entitle you to take out your frustration but if you sincerely want to heal your relationship and get back your friends trust, love and cooperation, stop gossiping. Gossiping only shows you in a bad light, but if you continue with it or how much you are frustrated. You know gossip only builds the tension and stress in you, it wastes your time and show you in the bad light not just with the person with whom you have developed a sour relationship but in whole office or an environment. Gossiped people are only liked for a shorter period of time.
#12. Learn to listen
Generally it happens whenever we have a sour relationship we take out our frustration by speaking loudly and harshly. Often it turns to ugly brawl. People only try to focus on their own point without thinking about others even about the people who are sitting there and unintentionally becoming the spectator of your brawls. This should be avoided at all cost. If you want to speak you should learn to listen to. Accept the apology of the other person and apologize. Give a good listening ear to each and everything of what is being said and convey Thank You. If a situation comes that you both have apologized then you would find yourself landed in an open field for the future. These burning bridges and issues can be ignored in the long run if you learn from your mistakes. Your place in work and the relationships that you have forged with each other both are very valuable. You should make sure that you are putting all the efforts to retain a positive relationship at the work place so that you both remain connected together all through your career span.
#13. Do not hold any important information
Even if you have a sour relationship with your colleague, do not keep any important information to yourself. It is not professional as it means you are betraying with the company and not to the person. Of course you both are a part of team working on a common project so by hiding the important information can cause terrible blockade in the functioning or even loss to your company. If not for personal sake but professionally too any information which is strategically very important and without which your colleague found incapable to work should be instantly informed. This step of yours can again restore trust between the two.
#14. Help your colleagues in time of need
You would say why you would help your colleagues if he is not interested and has done wrong with you. It is quite understandable to think this way, but if we think the other way round, if you help your colleague in case he is in problem or having any issue with any project, you are not helping him but helping the company for whom you are working. Secondly if you want to restore the relationship, what is more better strategy you can adopt than this one.
In short, once you have landed in a company or an organization, it is obvious that you have to face many kinds of people with some you can carry on fairly well but with others, it would be difficult for you to even talk with. But we need to change our self to get on with the world first if we want to change others. Though the above points might not be practically possible for many of you to follow but at least you can find your own weaknesses and improve the same and slowly you changed personality would be attractive and lucrative for others.