Updated June 9, 2023
Introduction to Conflict Management Techniques
To err is achingly human. And hence, conflicts happen in almost every relationship. It's part of the dynamics that comes with fundamental human interactions. In fact, can you think of any relationship in your life that hasn't seen its share of conflict (and grown from it)?
There, we've established that conflicts are not necessarily a *bad* thing; they indicate that a relationship is alive and possibly even thriving. But to allow them to continue without resolution is definite relationship suicide. So whether you're working to resolve a conflict you (partly) created or find yourself as the volunteer arbitrator between two third parties, having rock-solid conflict management techniques to smooth things over is an undeniable asset in your relationship toolkit.
Conflict Management Techniques Strategies
The Top 10 tips for conflict management techniques are as follows.
1. Don't React
Whatever you do, don't react. Let us re-iterate that: Do. NOT. React. EVER!
Remember, your first reaction IS the fight or flight addiction. And this makes you an animal: an uncouth and unpredictable animal. Gulp! With this mindset, you're going to win no wars, so ruthlessly ditch your first reaction (and perhaps the second and third one-two). Instead, consciously choose to walk away.
We understand this is easier said than done, especially when you're an intrinsic part of the (Management Techniques) situation and feel overwhelmed by emotion. But we tell you, there's a definite gladness in walking away from it all (for the moment), even as the other party continues to mutter and stutter.
2. Feel OUT those pesky emotions
Have you ever been (unfortunately) privy to a bad day when it seemed like the cosmos was aligning itself to shake you up? Let's see how this goes. You wake up late and notice the alarm's out of batteries. Darn dollar-store batteries! You rush to have a bath and wing it to the office on time, but your roommate's beaten you to the bathroom. Double darn! I might as well grab some coffee…. if there's a coffee mix in the house. Doesn't anyone buy any groceries these days? You're frustrated and need your coffee!!
The cosmos is here to get you out of your coffee frustration. So it nicely sends out your (not-so-nice) neighbor, who chose that day to complain about your garden shrub overshooting his compound. So you spend the next 20 minutes cajoling/ arguing/ yelling until you have a raging headache. The FIRST conflict of the day…
Fine, whatever! You rush to the bathroom only to notice your roommate's still enjoying their shower. You bang and yell some more until they come out and have yet another raging fight that lasts even longer. A SECOND conflict of the day… And it continues. God, will this crazy day never end!!!
3. Take Ownership
Yes, you're now poised to take the driver's seat. Broadcast this by taking ownership. This happens when your sentences start sounding like "I can/ will/ …" rather than "You should/ must/ must-not …."
"I understand…"
"I empathize with you…."
"I see where you're coming from…."
The onus here is to take the focus away from finger-pointing (a futile exercise that leads to more blame games). When you turn your finger towards yourself, the other's attention is momentarily arrested, so you now have space to place your (re)solution cleverly.
4. Attack the problem, never the personality
At this point, it's okay for you to express your (still conflicting) opinion. But retain responsibility for your thoughts and feelings while you attack the problem and not the personality.
"I see where you're coming from. But, this is challenging for my team."
"I empathize with you. But, there's still the impact of the project."
In any conflict, the real problem arises from 2 opposing views on the same situation, never two persons. But as long as you focus on the person (who you consider an opponent in conflict), the real problem conveniently lies hidden.
Think it's too much? Let's consider this with an example.
A large construction site enforced safety standards for all its crew. The new project manager was adamant that these standards be followed under all circumstances. His intention was simple: SAFETY first, always. On the other hand, the previous manager trained the construction crew to work for a different paradigm: BUDGET first, always.
5. Be willing to compromise
The word 'compromise' is often misunderstood as a weak stance, rendering you powerless against your opposition. Nothing could be further from the truth in a conflict management techniques scenario. Consider that you had a powerful argument with a colleague from another team at work. You had a conflicting point of view, and each chose to stick to his viewpoint as it's all about being RIGHT!
Post the argument; you walk to your senior manager's office (who's incidentally your favorite manager), thinking you will be unconditionally supported. And you think, "Just watch. I'm going to report this conflict and get the other person reprimanded. I'm going to show them who the boss is!"
It's not going to happen!
Third parties (and peacemakers) are aware enough to catch any stubborn party in being right. This is the ego at play and wins you no supporters or brownie points during conflict management. Becoming open to compromise is to let go of this stubbornness. This is the only key to unlocking a win-win resolution, the only working solution from precise conflict management techniques.
6. Back your opponent
How can you "back" your opponent, the one on the other side??
If you're still sticking with that attitude, we suggest you repeat steps 1-8 until you are ready for a compromise. This compromise can happen only when you let the other party win (remember, win-win solution). Besides, what do you think will happen to another party when you suddenly go, "I understand your situation. How can I help you fix it and win?"
Yep, for a short while, he will be shocked… pleasantly surprised… victorious, and THEN, he will mimic and reflect on your action. This brings us to the next step…
7. Shoot for what YOU WANT
This is the winning solution you want from conflict management techniques and resolution. But, you must play it right and save it for the last. See, once your opponent has "won," in his language, he has nothing else to fight for. Why would he continue to fight you? He will graciously let you win too.
Most conflict management processes continue simply because we don't have the strength of mind to deal with the previous steps. But if we can patiently last through it, we will have become an absolute masters at conflict management techniques to resolve the conflict and drive home the winning solution (for you).
8. Celebrate the solution
Finally, your response to the solution decides whether the conflict management process has indeed been resolved or has only been suppressed to erupt later. A conflict management leader continues to make the best use of all ends. Even if the final solution was not exactly as per your initial intention, you now have a new asset in your toolbox – your erstwhile opponent has turned into a potential friend!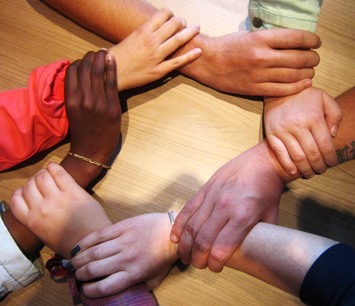 \
Recommended Courses:
We hope that this EDUCBA information on "Conflict Management Techniques" was beneficial to you. You can view EDUCBA's recommended articles for more information,