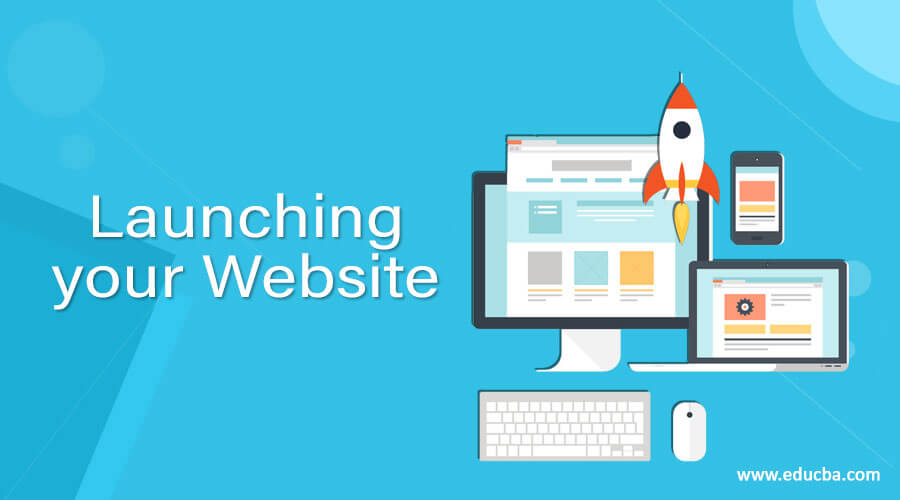 Introduction to Launching your Website
Your new business plan is ready and you are about to start operations.
Now, you need to announce to the world that you have arrived, with a website. And to make people sit up and take notice, it needs to stand out and make the user stop in his tracks, and not very expensive.
Correct?
Um, maybe not. For any internet marketer, it might be professional suicide to suggest that a website may not be necessary for all businesses. However, that is the cold truth. And even if a website is required, you may not need a professionally done website.
This is not to suggest that businesses do away with the internet; that is where the business of the future lies. Professional websites may not be necessary to showcase your business is all. A landing page, that is often free, may be more than enough, if at all it is required.
Often, companies have spent thousands of dollars on websites that don't really achieve much. In the case of small companies, who often do not have a full-time IT person on board, it means total dependence on the website developer. More often than not, this leads to unnecessary bells and whistles that the website can do without.
Often, the marketing mix of your company does call for the website. After all, where will all those links online lead? Websites have traditionally been the mainstay of most companies' online marketing strategies. But new research is showing that more and more people are accessing material on their phones and devices. Most online time is spent on social media. So, where does that leave websites?
Sure—you need to get the word out there. Sure, the internet is where everyone is. But is a website what will achieve all of that? Let's probe further.
Types of Websites
Before we go on to evaluation of businesses, here's a short primer on the types of small business websites, so you can understand the different flavours of websites:
Brochure-style website: This type of site is seen to be for a basic web presence, a place that online directory entries online can, well, direct. This kind of website has all the information on the business, with basic content and information on select available products. When small businesses are looking to take their business online, this is typically what they are looking for.
Websites with blogs: Now, these can also be brochure-style or e-commerce websites, but the main point is that it needs updation, at a certain frequency. Blogs are usually called for when you want the space to provide more than just your products, but tips, tools, opinions, etc. A good example would be a crafts store.
E-Commerce enabled websites: This kind of web site enables a user to buy a product online. This is just a layer on the basic brochure web site, with products that one can buy.
Web application: If you have a business that requires user input, which is then used and processed, you are in web application territory. If you are, though, you will know it. These websites, together with ecommerce websites, have now been encroached upon by the Apps field. More and more businesses are going the App way, for integrated web application and ecommerce facilities. For instance, online food ordering has given way to mobile food ordering, and in India, Pizza Hut saw a sharp dip in the number of online orders, compared to app-based orders.
The Seven Questions
Here's a quick quiz that will help you determine whether you will need a website and if so, what kind of website.
1. Does your business need more customers?
Many a time, believe it or not, the answer is no. Many small business owners say, "Yes, it would be nice, but we are not ready for it now." Business that feed into others; for instance, spare parts manufacturing companies with a set and steady client base, may not even need a website.
Some businesses may not be sure. In that case, it will be best to keep the URL and just have a simple page that usually comes free with the domain.
2. Will your prospective customers look for you online?
There are tons of businesses that need to be online, and are not. There are tons of businesses that have nothing to gain from an online presence, yet they have one. A prime example would be a local grocer. Unless the grocer plans to have online ordering (and that is better tackled using an app—more on that later), a website will not provide the user with any additional information. If the plan is to show up when people search for "grocers in New Delhi" then the marketing should focus on directory listings, as opposed to a dedicated website.
3. What do your prospective customers do online?
This question is different from Question 2. A business that made personalized gifting options did a survey that said that most of its prospective customers spent more time on social media than any other activity. They decided to forego the website and only have a Facebook presence with all the information and special designs incorporated into the page. They spent a fraction of the amount they would have with a website and generated enough enquiries that kept them busy for six months.
So, ask yourself the question: What do your prospective customers do online? If they browse, a website is automatic go. If they use it for tweeting and social media, perhaps a website is not imperative.
4. What will they want to know from your website?
This, of course, refers to what people might be looking at your site for. The answer will determine what kind of website you might need.
Will they be looking for product information, shipping and delivery, general company information, or general industry trends?
For instance, if you're a quirky artsy store, of course, they will looking for product specs and likely, online shopping options. This might require e-commerce enabled store.
If you're an industrial components manufacturer, visitors to the site will likely look for specifications of the product with information on delivery, etc. This might only require a brochure-type website.
If, for example, you are an organic store, people may want more than just product specifications and shipping; they might want to come to your store to know more. A blog may then be called for, where you can talk about trends in organic farming, any activism you might be involved in, etc.
5. What is your product?
So, this is an obvious question. For instance, niche products such as handmade crafts, designer wear and quirky gifts will need a web presence to let customers know what kind of products to expect. A grocer may not need a website.
On the other hand, technology-based businesses will likely need a website. Surely, a web design company needs a website? In general, creative services companies that wish to "highlight" some of their work will need a space to showcase their most amazing work, and social media tends to dilute some of that. So, advertising agencies, filmmakers and web designers will need web sites where their best work gets showcased.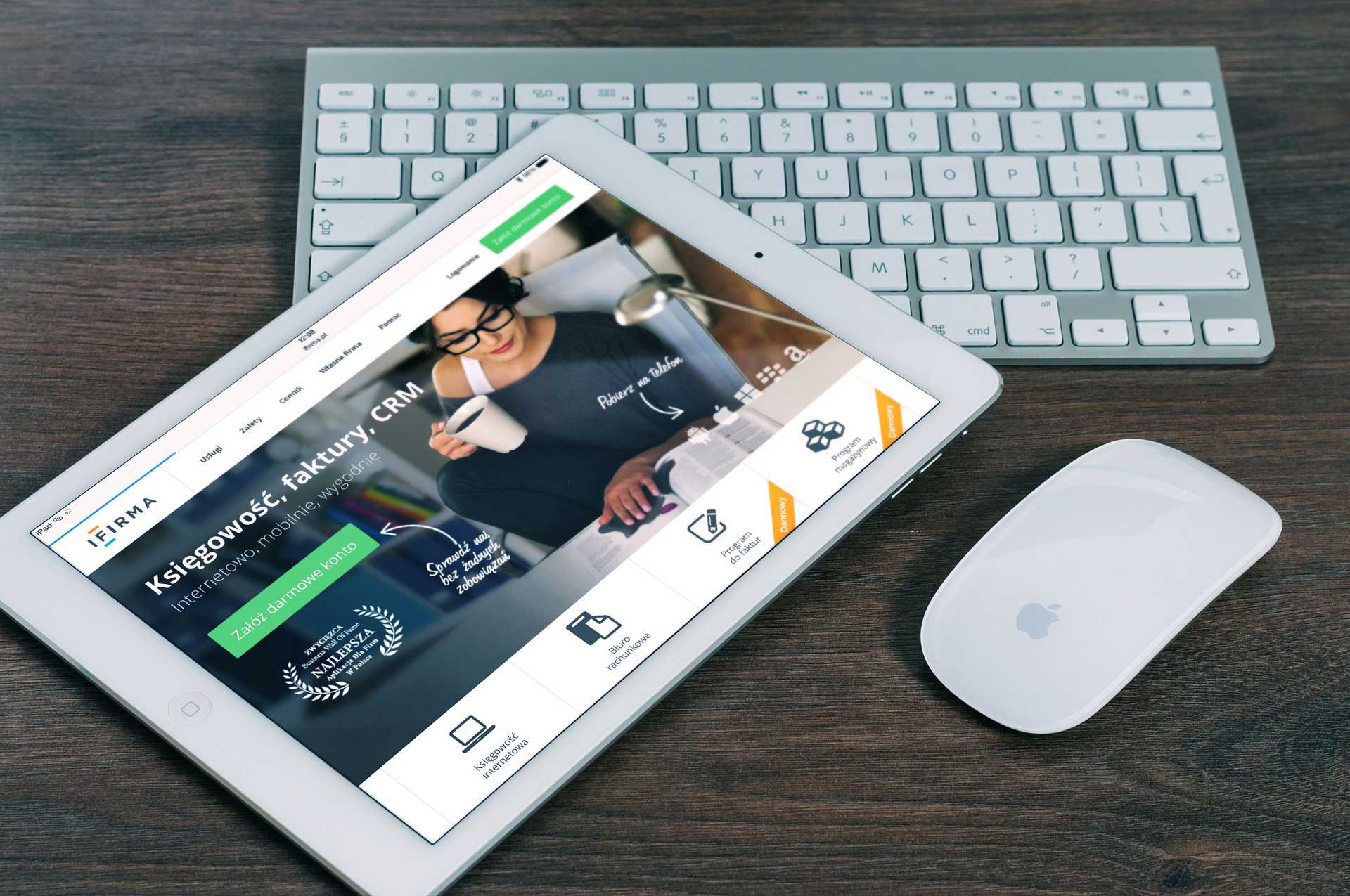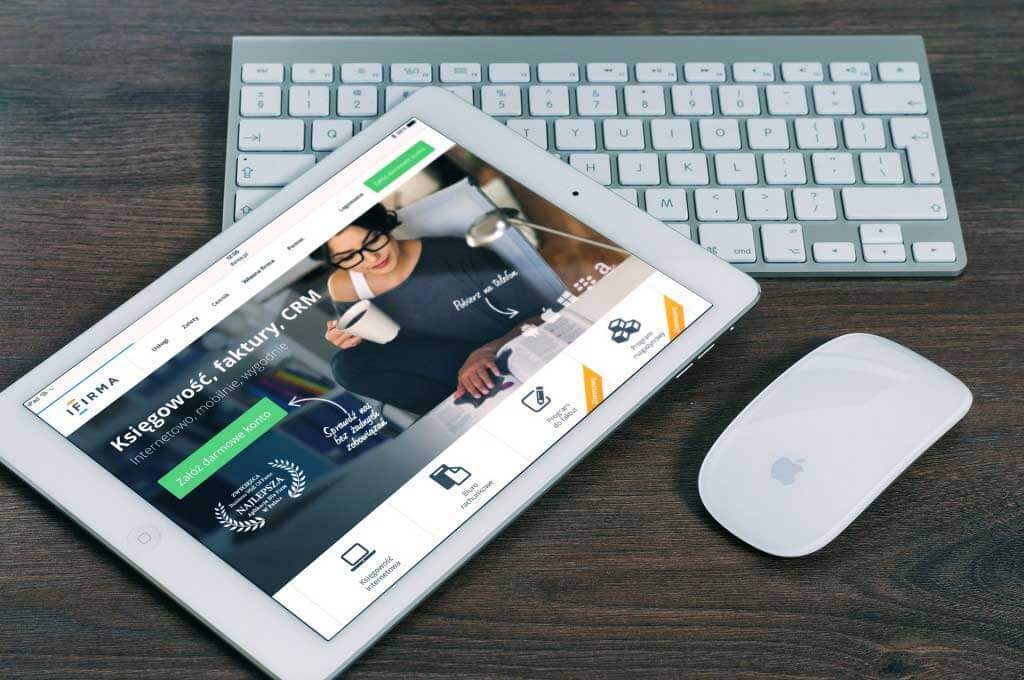 6. How much money do you have?
The standard joke in marketing goes as follows. The client asks: How much will it cost and the agency tells the client: "How much money do you have? It's that plus 20 percent."
But when it comes to websites, it's important to know how much money you have to spare. A website is one of those marketing techniques where size does not matter much. Whether you're a huge business or a small one, you need one website. The hosting rates are the same in any case, with unlimited storage the norm rather than the exception. The difference is in the maintenance and the web design. For web sites that don't need many updations, the primary cost is in the web design. If you have the moolah to spare, and you think you qualify for a snazzy website, go for it. If you have a very limited budget, you can even just start with a landing page that often comes free when you buy your domain (www.yourbusinesshere.com).
If you are not sure how much money you have for the website, chalk out a marketing plan. If it's a new business that requires online eyeballs, it may be advisable to go for a middle-of-the-stack option.
7. What value-added services will your website provide?
This question will answer the question: what services will your website provide?
The following are examples of value-added services that a business can provide:
Online shopping: Can people order from you online? One thing to think about: Of late, online businesses such as Amazon provide products at a ridiculous price, so much so that there is pretty much nil ordering on the company's website, as in the case of book publishers.
Reservations: Let's say you run a bed and breakfast. The value-added services you provide could be checking the availability on a particular day.
Ratings: Customers can see what others think of the product.
Opinions and blogs: Examples would be websites in the wellness and health categories, as well as crafts stores, where how-tos and information on a regular basis can make one identify with the brand and think of the store as a friend with whom you are having a conversation. This requires a person who will constantly update the blog and having a defunct blog is sometimes worse than having no blog at all.
Note that most of the questions are intuitive and just guidelines. Eventually, you know what you want. Even if you are not a business that needs a website, you might want one now. That's absolutely acceptable. These are simply points to consider if you are thinking about whether or not you need a website and if so, what kind.
The Appy Way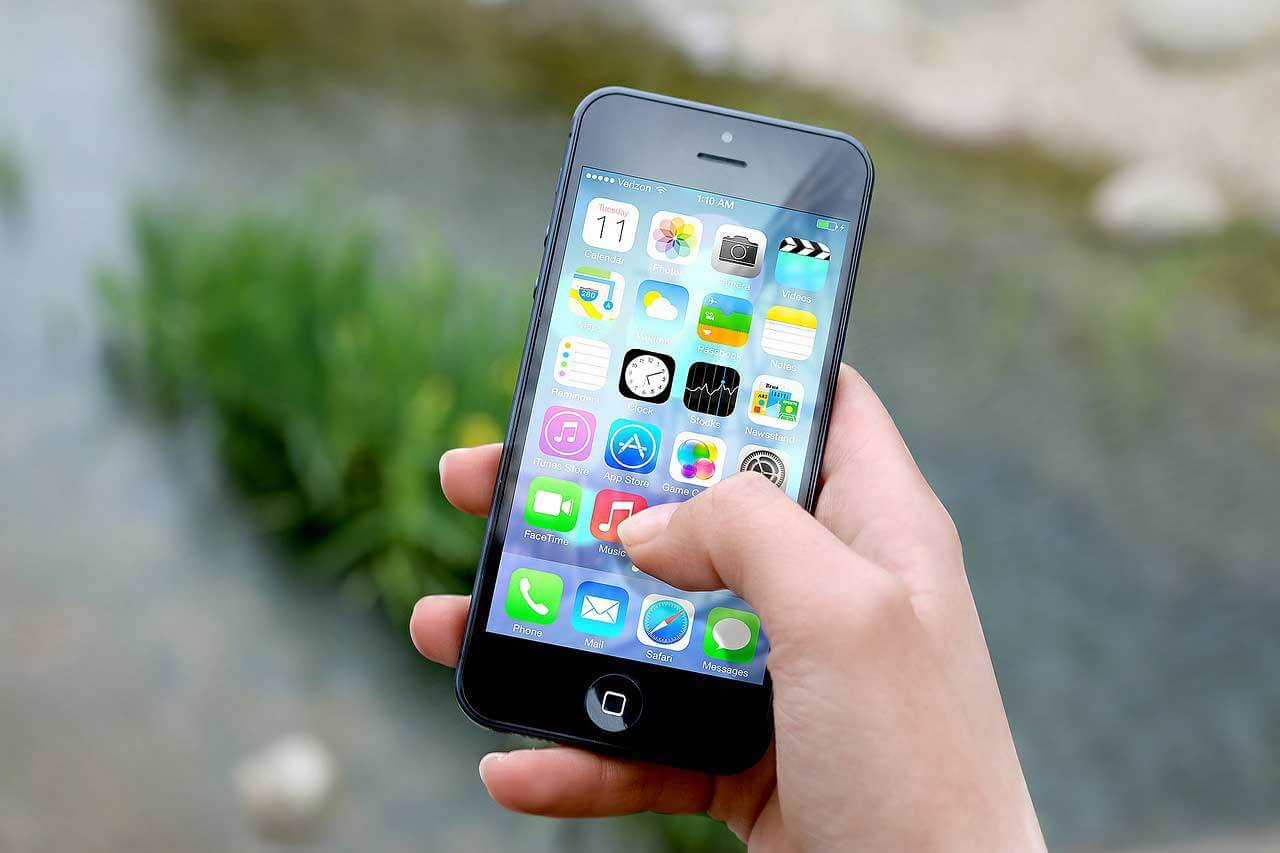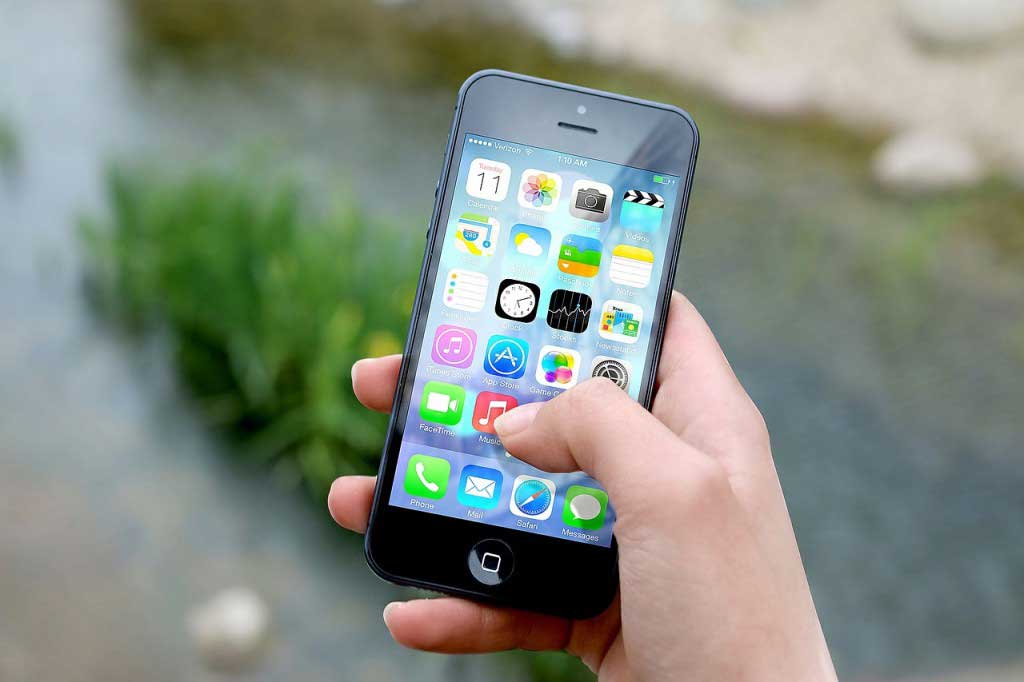 It's late news for sure, but Applications, or Apps, have come to stay! And they, like businesses tend to do, are conglomerating. That means that if you have a small store that sells something, the likelihood is that one of the larger online retailers will have a spot for you. There are online stores specializing in furniture, books, hardware, household articles, groceries, you name it.
As a small business owner, it might make sense for you to simply plug in. For instance, in India, an app called Peppertap delivers groceries to your doorstep. Their modus operandi is simple: they tie up with local grocers and station their delivery people at local grocery stores. When an order arrives on the app, they simply fulfil it from the store to the customer's location. Now, if you are in the business of groceries, you might want to tie up with Peppertap, considering they do all the service for you. At some level, most of the big online retailers do this.
If you're looking for branding of your own product, you might still want your own website. If you're dealing with generic products or are a reseller or wholesaler, typing up with the app guys may make more sense.
Another trend in the online shopping world is app-only sites. Several sites, such as Myntra.com, are app-only. This might be the direction that websites are going into, so you will need to factor that in as well, when you are thinking about and designing your website.
Mobile Friendly Website
More and more online activity happens on mobile devices. So, whatever kind of website you decide to create, remember one thing: it needs to be mobile-friendly. The best option for simple websites is to use templates that have mobile responsiveness built into them. Basically, it means that the website will show up in its best avatar across devices: be it mobile, tablet, desktop or laptop. The site figures out what resolution your screen is, and adjusts the menus and content appropriately. It's important to note that it doesn't just squish your website into your device—that would make multi-column websites nearly unreadable! It redesigns your website, making it easier to read.
So if you want a website, even a basic landing page kind of website, go for one that is responsive: it's getting cheaper by the day. Because if your website gets complex and you want to revert to a responsive design, it is going to be very time consuming.
So, there you have it. Whether you're a small business owner or a large one, whether you're a generations-old company or a startup, you will need to navigate the world of digital marketing, websites, and mobile apps. How you emerge from the other end largely depends on knowing yourself, your business, and the environment in which you perform the business.
Recommended Articles
This has been a guide to launching your website. Here we have discussed the basic concept, types of websites, mobile friendly website along with seven quick questions respectively. You may also have a look at the following articles to learn more –