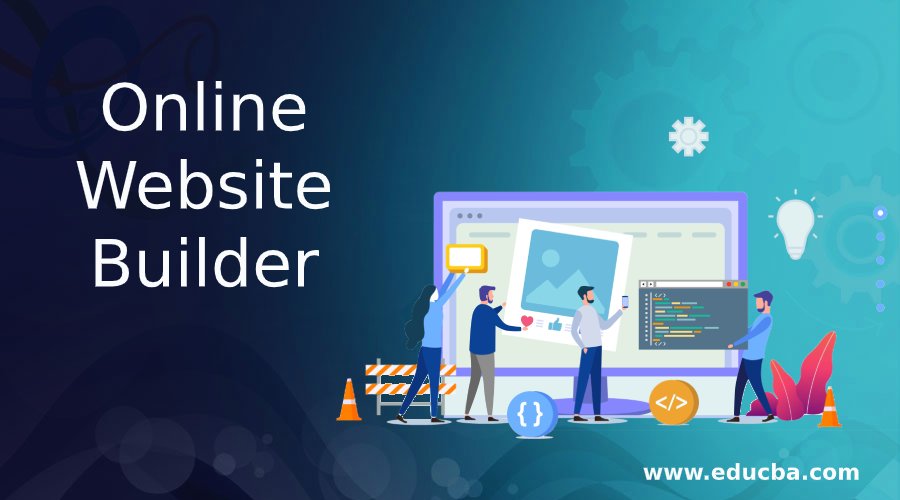 Introduction to Online Website Builder
Are you a businessman looking to build your enterprise or a blogger who wants to start a blog of his own to show the world what he is capable of? If you often wonder whether the traditional ways of gathering an audience is enough or not, then the answer is a big No. You have to build your own website, my friend! That's the only solution.
With the increasing surge of Internet users and online marketing gaining success, having your own website has become a must today. A simple but creatively designed website increases the chances to be viewed in many folds. You can simply post your portfolio online, which can increase the chance of getting traffic tremendously. And though creating a website might seem to be a very technical task and makes you think that it requires a computer professional, but the reality is not the same. You can do it yourself, within minutes. Shocked?
There are two words that would astonish you, even more, it's easy and online website builder free. No, you didn't read it wrong. It is really easy and can be made free of charge. Just a couple of simple steps to follow, and your website is ready to go online. It really isn't that scary and daunting task.
10 Online Website Builder
So, if you really want to have your own website and keep pace with times, then build an amazing website with these 10 online website builders:
1. Wix
If you need a professional website for your own web builder business, which can be any type of business, Wix is the online website builder for you. It has a massive collection of proficient-looking templates and many template categories to work with.
Wix is one of the most popular free online website builders, and HTML5 is its specialty which makes it search engine friendly. The UI itself is user-friendly, but the drag & drop system gives it a sophisticated edge.
Among the many features of Wix are- free hosting of your website built on WIX, second-level domain, limited to 500MB storage space and to 1GB bandwidth, built-in Google Analytics, quality support, and Wix brand ads on all pages of your website. Over 73 million people worldwide choose Wix to create their stunning sites that is HUGE!
So, if you want to be safe, edgy, and professional all at the same time, start building your website on Wix, for FREE! It's just like the Wix site reads-"It all starts with a stunning website. Create yours. It's easy and free."
2. Squarespace
An online website builder that is powerful and flexible at the same time, Squarespace is one of the perfectly scored website builder sites by reviewers.
The user interaction is faultless, and it takes care of all your needs. Squarespace features are thought through and give you the best experience in website building. The basic feature of a Squarespace website is that every website is divided into regions (footer, header, body, etc.). Each region can hold content blocks such as paragraphs, images, galleries, forms, and more.
Other features of Squarespace online website builder include an excellent form content block, ability to create custom success messages, a gallery content block that lets you give any style to your website – slideshow, a grid of thumbnails that opens in a lightbox, you name it and Squarespace makes it possible.
All in all, the editor of Squarespace is quite easy to use, and that is the reason behind the 1,000 of new customers signing up every day with Squarespace.
3. Weebly
Many of us who want to build a website does not have a technical background, but that should never be the reason to stop us from creating one. Not having technical knowledge is not supposed to be a barrier, and Weebly helps you realize your dream.
Everything about Weebly is effortless but that doesn't make it unprofessional; it gives a very power-packed performance. The dual nature of Weebly being easy and powerful is because the team working on it has spent most of their time thinking about what should and shouldn't be allowed on the online website builder. The design process took some real thought investment to make Weebly a better option to build a professional website than the others.
Features! Well, there are many. The contact form element includes many options for fields where you can add: file uploads, drop-down selects, phone number fields, and even custom confirmation URLs. The slideshow element covers everything you'll need in a clear interface, but it's really the App Center that makes Weebly different. It lets you add applications to Weebly like tables, maps, etc.
The iPhone, Android, and iPad apps make the task of building websites even easier.
Commerce, arts, fashion, whatever your field may be if you want to come up with your own website, sign up with Weebly today!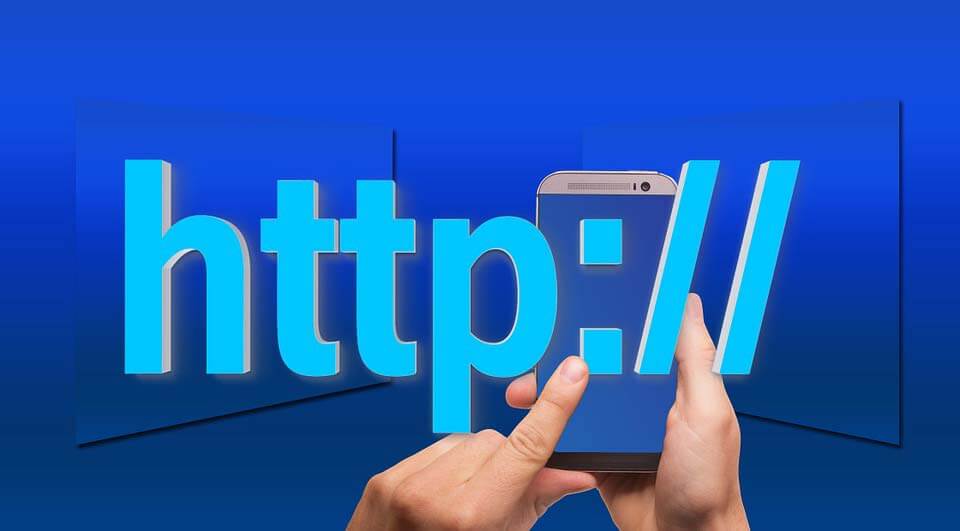 Image source: pixabay.com
4. Jimdo
Most of us are concerned that we do not get what we see. But don't worry! Jimdo is definitely the web service you have been looking for. You don't need to know the languages like HTML, CSS, etc., or any prior knowledge of building a website. Jimdo gives you the easy-to-use interface with the added advantage of knowing what your finished website might look like at the initial stage of building it.
Just like most of the other website builder sites, Jimdo lets you add text, photos, and photo galleries to your site. Jimdo also supports features like blogs, videos, music, social media widget, and running an online store.
Jimdo's free online website builder also gives you fast email support if you need help while you are building your website. No matter what kind of site you are creating, Jimdo offers a simple, easy, and online website builder free solution, and that's the best part of it. So, start building your website NOW!
5. WordPress.com
WordPress is a little different than most of the other website builder sites as it is a Content Management System or CMS. This basically means that you will need a little technical knowledge to use it as it is more complex but very powerful.
WordPress requires you to set up a PHP host with an MySQL database. Scary? There is nothing to be scared of because WordPress.com doesn't require you to have this knowledge. It is the service just like an online website builder.
WordPress.com works like a lighter version of WordPress with 307 themes to choose from for your website. Other features include having your own domain name, getting your site on top pages on Google, Bing, Yahoo, and other search engines, and premium plans with additional customization options.
Don't let the technicalities of WordPress worry you, because it's really worth giving a try, and you will definitely come up with a very good website for your enterprise or for yourself. Go for it!
6. GoDaddy
As interesting as the name sounds, GoDaddy allows you to be an artist. Don't confuse yourself; you'll still be building a website but in the beginning, you have a blank canvas. Drag and drop anything on the canvas and create a website that reflects your style.
Considering you will be building a website for the first time, there are a few necessary guidelines outlined for its use. GoDaddy addresses the issue by adding features like grids to help online website builders guide element alignment, a handy lock position for elements to keep them in place, a clever option for placeholder text, which are dynamic fields such as your name and address.
GoDaddy's newfound commitment to the customer experience is a step towards achieving a better reputation than its counterparts. Don't hesitate to give it a try.
7. On the way
Windows is the most popular operating system most of us have grown used to, for obvious reasons, and anything that resembles it in functionality becomes quite easy to use. Just like Windows, Yola's editor has the horizontal bar at the top of the screen which contains everything you need to build your site and the settings that control it.
The design of Yola's editor is pretty simple, which makes it user-friendly. There are no distractions to deal with while you build your website, and everything is well organized.
Features are fairly basic and page construction includes widgets of text, images, videos, forms, and some effective content like Google Maps and PayPal buttons. To customize the page after the elements have been arranged is not rocket science either. Just rearrange the widgets by dragging them to a new part of the page and group them into columns or containers as you want.
Also, when you decide to edit the style on this site, the editor bar retreats into the top of the screen, and a sidebar slides out with a bunch of customization options to choose from.
One of the unique features of Yola is SEO Scan which goes through the content of your site and scores the various facets like broken links, keyword density, and Meta descriptions.
To sum it up, Yola is easy to use, straightforward, and loaded with features. Don't just admire them, start exploring!
8. IM Creator
Honestly, just visit this online website builder, and you will come to know how downright straightforward it is to use. It is simply a blank editor with pages, elements, and settings. All the required elements are there- text, images, headings, galleries, etc. Building a website through it is not that tiresome after all!
The USP of this online website builder is the open-ended editor that lets you design your website from scratch. The strength of open-ended editors is that they can offer themes that seem to break out of the usual mold.
And don't let its simplicity make you doubt its efficiency and professionalism. IM Creator is highly scalable. Your website can have a single page or 1000 pages; their system can support the largest news websites as well as the smallest portfolio. You have no limits to your growth.
What more do you need, all of these amazing features come absolutely free. This is the online website builder you have been looking for. Right!
9. Webnode
Looking at a daunting set of tools and elements can really be dreading and that's the last thing you need when you are building your website for the very first time. Webnode isn't one of those sites. There are a simple set of effective options provided to make the experience a happy one!
Content management, social media integration, e-mail, blogs, forums, galleries, videos, product catalogs, site stats, RSS and you name it, and Webnode has it. Webnode helps you to create a website with the added advantage of having a domain name of your own choice.
But we always need that one factor to prove how worthy is the website is, and that comes from the count of satisfied users. Well, Webnode doesn't disappoint any of you in that case either. More than 18 000 000 companies, students, artists, and bloggers from around the world have already become satisfied users and have been running their websites successfully built through Webnode.
Now that you have everything you need get on to it, man!
10. Flow
Yes, the company did rebrand itself last year from Edicy to Voog, but the core website builder service is pretty much the same. What you won't find in the best of the website builder sites can be found in Voog. What else do you look for! The support for multi-lingual websites is simply awesome! You have to love it for this feature.
Voog is again a 'what you see is what you get' kind of an online website builder. The bar at the bottom of the editor showcases icons that function according to their appearances. If you are a designer or a developer, this will make your dream come true. Voog helps you to build a beautiful site for your clients and makes content management easy for anyone without a technical background.
Voog has built-in SEO support and is flexible and fluid. Its electric interface makes it look fantastic, and its team makes it a great website builder service.
These are the 10 best website builder sites for you available in the market today. Get set yourself and create a website of your own and be ready to get admiration for your work!
Recommended Articles
This has been a guide to Online Website Builder. Here we have discussed the basic concept, with 10 amazing ways to build online website in quick and easy steps. You may look at the following articles to learn more –