Updated June 6, 2023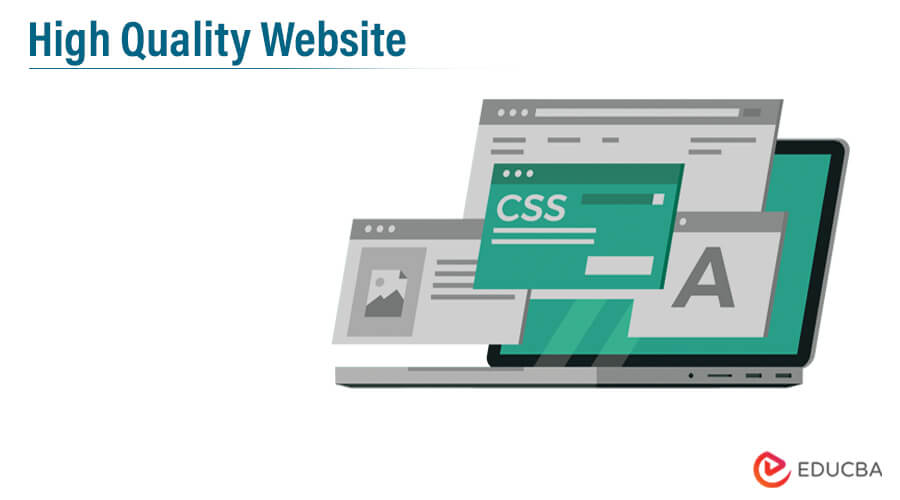 Introduction to High Quality Website
Many small and upcoming brands are unaware of digital media's growing power and reach. If brands are unable to harass the growing opportunities in the field of digital media, then sooner or later, they will run out of business. That is why brands must try to build a solid and high-quality website. With so much reach and impact, it is surprising that not all brands invest in digital media. This is not what happens. Any brand that does not have a website is missing out on an opportunity to expand and grow its brand, especially in terms of its online audience.
An essential reason brands must invest in a high-quality website is that it is the primary medium through which people can find out about your brand's products and services. With the internet invading every aspect of our life, which has been further increased by smartphones, people who buy a particular brand generally go online to conduct their research. This means that not having a website would mean that brands would lose their potential customers in a big way. Even if people do not buy your product/service, having an online presence would ensure that they are aware of your brand, thereby helping to build brand power and loyalty.
Why must Brands have a robust, creative and high-quality website?
Here are some reasons why brands must have a robust, creative and high-quality website to connect with customers: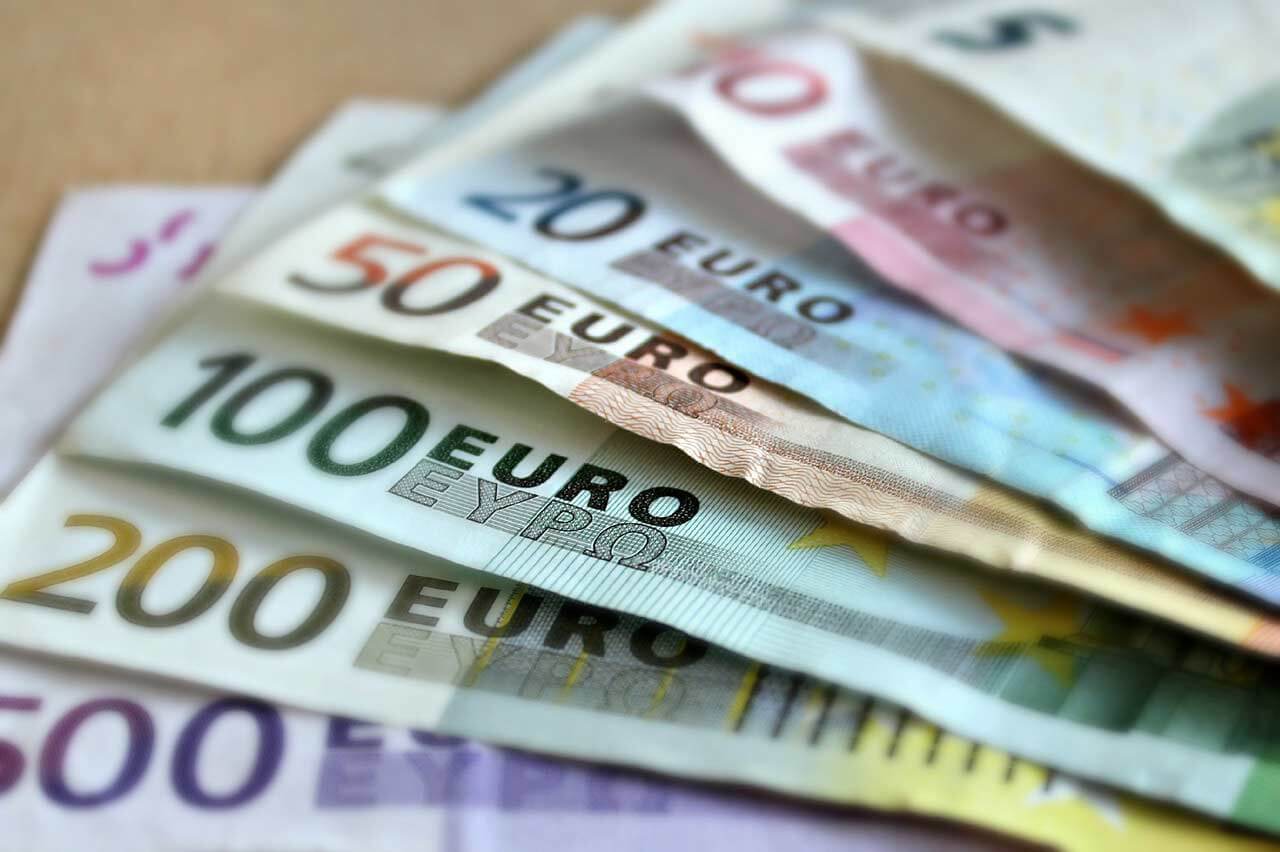 1. It is cost-effective and is a great return on investment value
Many new companies believe a website is expensive and requires truckloads of money. This is not true because it is possible to build a website with a limited budget. Many websites can help you design a web portal free of cost. Brand owners must know that websites need not be complex and expensive; they can be simple with compelling descriptions of the brand's products and services. Further, it is essential to remember that a physical store has much higher costs and is too regular. A physical store is vulnerable to a lot of problems, including theft, damage, and extra staff, which can send the budget of an organization soaring and out of control. On the other hand, a website provides brands with strategic opportunities and a constant online presence that will be available at a much lower cost.
A website is accessible to the customer at any point in time.
The internet allows customers to connect with the brands at any time of the day. With a high-quality website and the growing popularity of social media channels like Facebook, Twitter, and Instagram, customers can communicate and engage with brands at any time, according to their convenience. For instance, suppose a customer takes time and effort to go to a store and finds it closed. This might be highly inconvenient for a customer, and they might have double thoughts about going back, and without any fault of yours, you might have lost a potential customer. This is because the customer might go to another open store. This scenario would never have happened if the brand had an online store. An online store would ensure that customers can access everything they want from your brand with just a button click. In addition, customers can easily avail of your website from any place of their choice, including their couch, bed, or local coffee shop.
A high-quality website is highly convenient and straightforward to use
Picture a scenario, what is more convenient, going to multiple stores and finding the perfect item or sitting in the comfort of your home and finding a deal of your choice online? The answer to that is apparent, which is why online websites are an excellent investment for all brands and organizations. Innovative brands understand this fact, and that is why they are pulling all stops to create a website that is creative, interesting, and engaging.
3. A website adds immense credibility to a website
By building a website, brands are giving customers a easy and simple way to connect. It is a great opportunity for brands to tell them the story of their origins and back it up with testimonials of your current customers. Most customers generally search for products and services before they finally buy it and your website adds immense credibility to the same. This means that when brands provide good services or products, then good positive word of mouth from customers will help brands to grow in the true sense. In addition, this builds the brands credibility and belief. Using your high quality website can definitely help brands in this endeavor.
After having established the importance of websites, here are some things that brand managers could keep in mind while creating a website of their own. While many designer may have a different plan when it comes to building a website, there are certain things that are common in all of the. So whether a designer wants it or not, he has to include some essential elements while creating a website. From spectacular images and plenty of whitespace to clear call to action to easy search functionality, some elements are essential when a user wants to use a website in a simple and convenient manner. This article looks at some element that brand managers must protease while designing a good website. As the quote says, 'The devil is in the details.'
4. Space is a very important element in any high-quality website
One of the most important design tools is space as it affects a lot of things on a website like flow and readability. With time, designers are started to get creative with use of space, something that was very rare in the beginning. Now designers use cast spaces, increased space between lines of text and a generally open space, in order to make the website more friendly, engaging and easy to use. One of the most important things that designers must always keep in mind is that there must always be consistency in spacing. This means that the amount of space between lines in a paragraph must be constant as well the wrap space around pictures. Space is important, when it comes to creating a focal point for readers. An image that has sufficient space around the images will appear to be more important than a website that has a lot of crammed space and less of space. Further, it is important to keep in mind that space is not always white in colour. It refers to the lack of elements which could be a texture or background colour.
How to use colour as an element: Navigation menus are an important aspect and it is important that there is the right spacing between them. This will ensure that the navigation buttons are visible and stand out in a proper manner.
5. A good website must have simple and easy to use navigation
It is important that websites keep the end users in mind at all time. This means that navigation must be simple to use and identify, irrespective of the level of use by the user. Another thing that designers must ensure that navigation buttons are as few as possible so that it does not cause any kind of inconvenience. Depending on the type of site, navigation buttons must be placed on top and must not exceed beyond ten in any case. Another thing that designers must keep in mind is that the navigation must help users to cruise through the websites. Many sites include parallax scrolling, with direction arrows, taking ease of using website to the next level. It is important to remember that the more the site is simple to use, the more they will engage and communicate with the brand. Keeping the navigation stable on all pages is also a very good idea as it will create the necessary consistency and flow that are so important for the website.
How to use navigation as an element?
Navigation is one of the most important element in a high quality website, that any person who enters it, must be able to interact and engage with the website on all levels. Always remember that users come to a website, seeking new information and the easier it is for them to obtain that information, the more customers will engage and connect with the brand.
6. Another element that designers must keep in mind is the about us section
This point is particularly true for small brands and organisations. This is because customers are generally not aware of the products and services offered by the said brand. While major brands are household names and there is enough awareness about its products and services, the same cannot be said for new start-ups and brands that are just growing in the market. That is why the About Us page must be very clear about who the brand is and what they want to offer. By talking about the philosophies and goals of the said brand, it can also place for customers for testimonials and success stories of the organisation. It can also serve as a way for people to know more about the brand and even connect with the social media profiles of the brand's page. The designer must always keep the layout of this page simple and not cram in a lot of content . This is because the attention span and reading power of an individual is not very high. So keep the information on this page interesting, engaging and creative.
How can designers use the about us page?
Designers can easily ensure that the about us page creates a personality for the brand with unique use of elements and copy. It is a good idea to talk about the main people behind the brand as this will give the brand credibility and a face.
7. Another element that all brands must have is contact information
Contact information is very important because without it brands cannot connect with you and this would eventually result in loss of customers. Brands can add their contact information, either as a separate page or the header of the main navigation. Depending on the site design, either option can work perfectly. The main thing to keep in mind, is to ensure that it is easily visible. Some of the things that brands must include in the their contact page must include contact number, physical address as well as a form so that customers can connect and communicate with brands in an easy manner.
8. Another great element in a website is good and impressive images
People love to see good and spectacular images. By creating stunning images, it becomes easier for designers to attract customers. While great images are an easy way to do this, it is important to remember that even a small set of impressive images can do the same. Use images of products that are customised according to the need of the website. However, do not use too many images as this might make your brand website looking entirely different.
How to use the element of good images for a good website?
It is always a good idea to hire a licensed photographer as they will be more suitable for producing and developing impressive images for your website. That is why it is better to use them, rather than stock images as custom images generate a unique visual experience, like none other.
9. The search button is another element that designers must never ignore
Many times, users look up something on a brand page and when they come later, are unable to locate it. This is where a search button can help customers. A vital tool for repeat users, it is important that designers create a search box that is big yet unobtrusive at the same time.
In conclusion, designers must keep the above six components so that they can create a good and high quality website. When designers overlook such elements, it can affect the overall experience of the user, either breaking or making a complete website designs.
Recommended Articles
We hope that this EDUCBA information on "High Quality Website" was beneficial to you. You can view EDUCBA's recommended articles for more information.