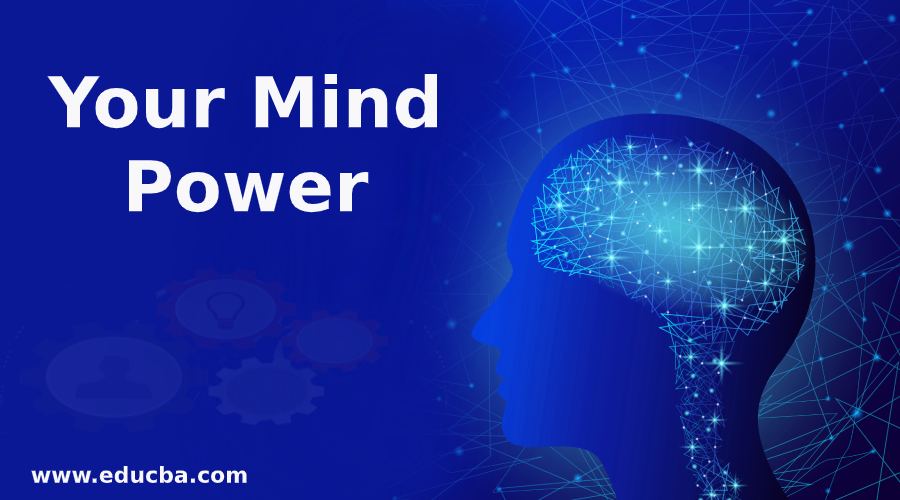 Important Tips to Boost Your Mind Power
In our day-to-day life, you may come across people who are really smart and good at IQ level. It is certain that the thought of achieving such smartness and IQ arises in your mind too. One thing should be noted that a good mindset is never by birth but can be built up by practicing it daily. Now the question that arises is what the difference between mind and brain?
Brain v/s Mind
Brain and Mind are not the same. Your brain is part of the visible, tangible world of the body whereas your mind is part of the invisible, transcendent world of thought, feeling, attitude, belief, and imagination. The brain is the physical organ mostly associated with mind and consciousness, but the mind is not confined to the brain. The intelligence of your mind permeates every cell of your body, not only brain cells. In short, your mind has tremendous mind power over all bodily systems.
Tips to boost your mind power;
Keep your Mind organized
Cultivate quality of enthusiasm
Sharpen your interest
A mantra of thinking:: Effectively, Logically and Creatively
Improve concentration skills
Improve observation skills
Keep your Mind organized:
Organizing is the most important skills. This means keeping everything in proper order and in a correct manner. This quality of organising is essential in daily life as well as professional life to avoid the chaos that can arise due to unorganized things.
One's entire life is built around the organization from the moment of birth and even from the moment of conception. The world we live in, the universe, everything about us is organised.
This can be better understood with an example mentioned below :
Suppose you stay unorganized on all your daily activities such keeping clothes, bags, wallet etc. Now suppose you have exams the next day and you are studying hard last night. The next day when you get up and make yourself ready to college exam you are searching for exam hall-ticket that was kept somewhere on the study table. After a thorough search, you find your exam hall ticket and are much relieved. But when you look at the time you are already running late to reach the exam hall. You rush to bus-stop to catch the immediately available bus but to your surprise, the next available bus is thirty minutes later. Thereafter you realize waiting for bus won't be feasible and hence you are forced to catch a private cab or
auto-rickshaw. Despite these odds circumstances you manage to reach your exam hall in nick of time. You have already faced such mental disturbance on way to an exam and hence it is a natural phenomenon to get the disturbance in mind thereby affecting your exams.
Now let's see the problem faced in the above scenario due to an attitude of dis-organized skills. Below is the list of the problem :
Studying overnight and hence lack of sleep
Losing golden time in search of hall-ticket
Spending more money on travel
Disturbance in mind
Poor exam results
It is said that organizing skills arise from organizing your thoughts. Hence it is first recommended to inculcate a habit of organizing your thinking. If you manage to organize your mind, you will organize and manage your life.
Cultivate quality of enthusiasm :
"Nothing great was ever achieved without enthusiasm."
This is one of the appropriate quote mentioned by Ralph Waldo Emerson who was a popular american lecturer and poet in the mid-19th century.
The term enthusiasm means intense and eager enjoyment for something. This quality of enthusiasm generates automatically into a person towards his/her liking. For eg., If a person loves reading books on mind power increase then we can say that he/she has enthusiasm for reading novels.
No individual has ever accomplished a great feat without being enthusiastic about it while he/she was accomplishing it. I don't think that any monument or artifacts, or anything of outstanding merit, has ever been created without enthusiasm. Even all the great salesmen have one thing in common – enthusiasm for their product. If you want to acquire any skill, or to become proficient in any art or to do anything worthwhile – one should be enthusiastic about it.
The human mind has one prominent feature that it remembers things that you like it or love it. In order to improve your mind power, you should do every task with great enthusiasm. This will boost your mind power as well as the quality and efficiency of your task. Thus increasing your productivity.
Sharpen your interest :
Interest is the feeling of wanting to know or learn about something or someone. For eg., A person is showing much interest in learning driving skills, the student showing interest in learning a foreign language etc. This can be fruitful in acquiring new skills.
"The true secret of happiness lies in taking a genuine interest in all the details of daily life."
It is essential that you take interest in daily life activities such as meeting people, traveling, cooking and even cleaning your home. If you develop an interest in all such details of daily life then its certain that you will ever remain happy. 
You can develop an interest in activity by developing a habit of liking it and enjoy it while doing. This can be developed by changing thinking patterns. You are certainly bound to benefit if you have an interest in all activities.
Interest is directly associated with your mind power. If you have an interest in daily activities then you bound to remember things very clearly. Thus improving memory skills. This helps in avoiding any untoward incident that may happen due to poor memory skills such as forgetting where you have kept flight boarding pass while you are supposed to leave for the tour etc.
A mantra of thinking: Effectively, Logically and Creatively
Thinking is the hardest work there is, which is the probable reason why so few engage in it.
The above quote mentioned by Henry Ford, who was the prominent American industrialist and the founder of Ford Motor Company, defines the mind power increase.
In a layman's term thinking can be defined as the way to turn over in the mind; meditate; ponder; reason; to give continued thought to, as in order to reach a decision; to understand or solve.
Thinking can be related with time i.e. present, past, and future. Thinking in present is main problem-solving, thinking in past is remembering whereas thinking in future is anticipating.
These three activities are immensely important.
Our lives are continually affected by the way we solve our problems be it small or large.
Remembering is essential for problem-solving; our remembrances are our experiences and knowledge. It is much easier to solve a problem if you have some experience pertaining to it. Anticipation is looking or planning ahead. In order to solve problems or make decisions, we must think of the results. Thinking of results is anticipating.
Thinking clearly and effectively is the greatest asset of any human being. When we compare the human being with other species we conclude that humans are bestowed with the ability to think effectively, logically and creatively.
Effective thinking is an art and an art must be kept alive by constant practice and use just like painting and music. You develop this effective thinking quality by practicing it daily.
This will really have an impact on your memory as well as intelligence.
Logical thinking is a process of clearly moving from one related thought to another. If your thinking has simple apprehension, judgement as well as proper reasoning then it can be considered as the logical way of thinking. Below is the simple example of logical thinking :
This is a good article (First judgement)
I liked reading this article (Second judgement)
Therefore I like a good article (Conclusion)
Creativity relates to or involves the use of the imagination or original ideas to create something. Likewise thinking creatively involves the innovative way of thinking and thinking out-of-box. This skills can only be developed by practicing it daily.
If your thinking is logical, effective as well as creative then you are bound to succeed in all aspects of life. This also has the benefit on your Mind power by improving memory and intelligence.
Improve concentration skills
Concentration is the action or power of focusing all attention towards your task or a particular thing. Success in life is a matter not so much of talent and opportunity as of concentration and perseverance.
                                                            – C.W. WEDNTE
The above quote correctly mentions that in order to succeed in life talent as well as an opportunity is secondary and what really matters in concentration as well as perseverance.
You can learn the art of your mind power concentration just like any other skill. Concentration is an habit – to be more precise its good habit. It is said that humans use only 8 to 10 percent of their mind power in their lifetime. Now if you get into a habit of concentration you may start using some of the remaining 90 percent.
Concentration is hard to learn but possible. You should have "exclusive attention" on a task you do. This means that no other thought, no matter how trivial, can be allowed to enter your mind. In order to improve your mind power concentration, you should practice yoga daily. Pranayama (increase mind power yoga that teaches the art of controlling breath) is most effective for improving concentration.
Improve observation skills
Observation is the action or process of closely observing or monitoring something or someone with detail. For eg., a patient was brought into the hospital for observation.
"The power of accurate observation is commonly called cynicism by those who have not got it."
                                                                        – George Bernard Shaw
It is not necessary or advisable for you to train your observation to the extent of Sherlock Holmes (the fictional character that is popular for detective skills). You should simply use a bit of sharpening up when it comes to observation.
Too many of us see but rarely observed. Memory is directly associated with observation skills. You remember things very clearly if you've observed it correctly. The eye must see in order for the mind to interpret.
Observation skills can be inculcated by practicing it in daily life. Begin with basics such as observe what color of clothes person uses, the number plate of a vehicle, remembering the face of the stranger in society, the number, and color of chairs in an office etc.
Recommended Articles
This has been a guide to the Interest is directly associated with your mind power. If you have an interest in daily activities then you bound to remember things very clearly. These are the following external link related to your mind power