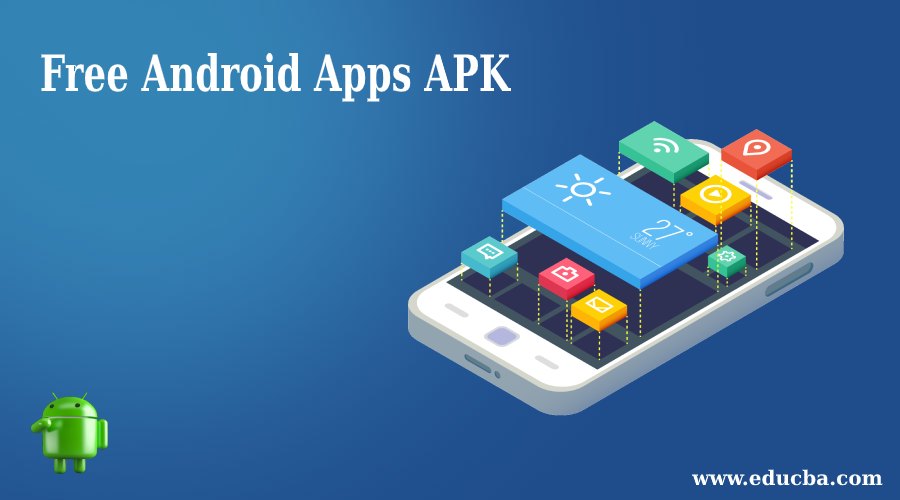 Free Best Android Apps APK
There are many different kinds of Free Android apps apk from fitness to entertainment, in the free android apps site. But which android application is worth it? Wondering how to make the right choice? Well, here's a lineup of the Top 10 Free Android apps apk of all times and how they work. So, up to your 'happiness quotient with these amazing applications…and watch your life become easier. Many of these Android Apps are free and operate across multiple devices, so take your pick and watch life become easier in seconds.
Best Free Android apps apk
Following is the list of the 10 best free android apps apk you must try;
App #1- Strava
---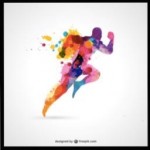 Highlights
Optimal smartphone fitness tool
Allows users to track performance, set up goals and get daily progress reports
This Android application has many features, such as the ability to find routes and athletes.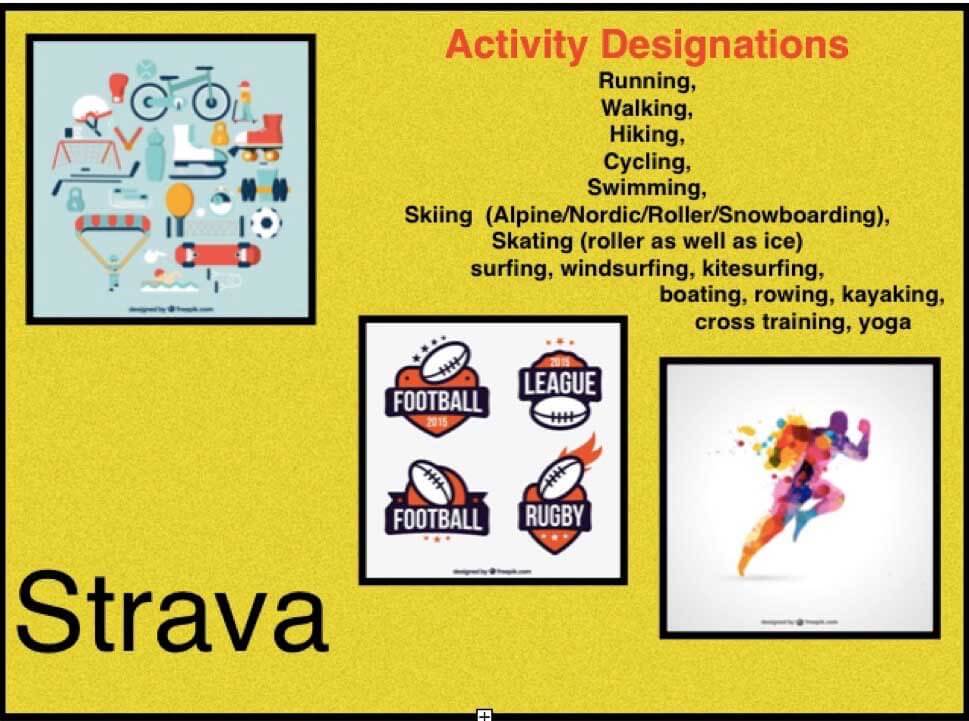 It provides a ranking based on times on specific routes
This includes the best MALE- KOM/King of the Mountain and best FEMALE-QOM/Queen of the Mountain.
Map Zoom Level decides which routes will be shown in the search
App also covers periodic challenges, in many cases with special prizes
Pay component unlocks many features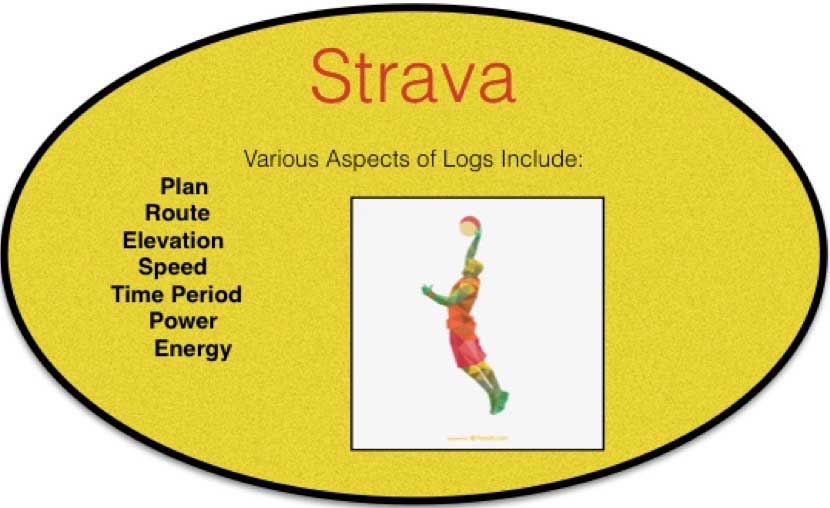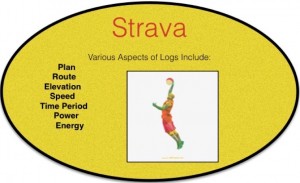 How can Performances be Downloaded?
GPS devices
Mobile Device
From File
Manually
App #2- Evernote
---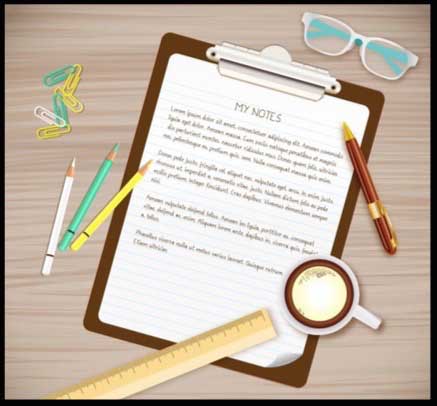 This is the best note-taking app in the world
Allows users to save ideas for writing and syncs across multiple devices
It can also create to-do lists and note down voice reminders
Evernote is a cross-platform, free android app apk for
Note-Taking
Organizing
Archiving
How does it work?
The app permits users to create notes. These notes can take various forms:
Formatted Text
Complete/ Partial Web Pages
Excerpts
Photographs
Voice Memos
Handwritten Notes
Highlights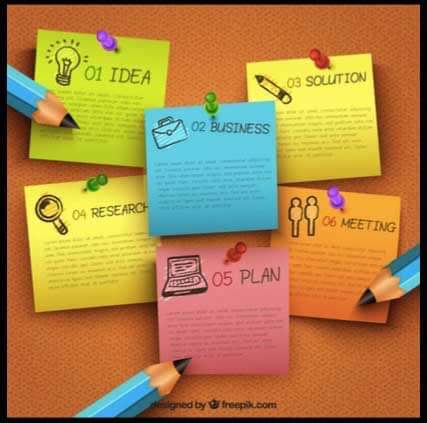 Notes can then be sorted into the notebook in various forms, including edited, tagged, annotated and exported.
Notes can also have file attachments.
Evernote can work across multiple OS.
It offers free online backup and synchronization services
SLOGAN: Your Workspace for Your Life's Work
App#3- Pocket
---
Having no internet connection is a blessing in disguise if you have Pocket.
This app allows you to save all these online sources offline:
Articles
News Pieces
Blogs
Videos
Posts
Much More…..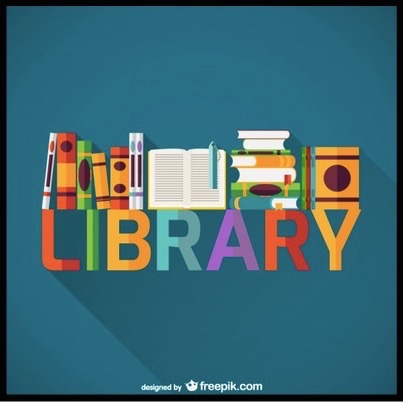 This app was originally meant for the desktop and operates across multiple OS and devices, including:
OSX
Android
Blackberry
Kobe e-readers
Web browsers
Highlights
Article or web page can be saved on the cloud for offline reading and sent to the user's list within the app synced on all devices.
This app was initially introduced in 2007 as a Mozilla Firefox browser extension
Only URLs are saved onto the device,
Pocket eases the categorization and saving of data for later use
The pocket was named among the 50 top free android apps apk for 2013 by Times Magazine
Apps such as Twitter and Google Currents also use the API of this app.
A pocket was earlier known as reading It Later.
Saved articles can be synchronized across devices have this app.
App#4- Periscope
---
Highlights
This is Twitter's live video streaming app
Like Twitter, only better because it has visuals
Users can create live streams
They can also watch and comment on other people's streams
You can even replay streams within a 24-hour span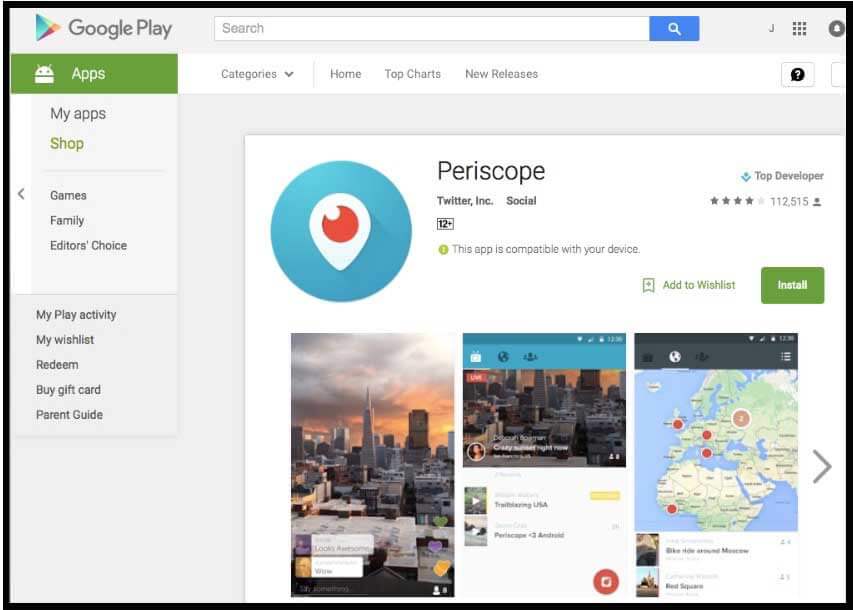 How does It work?
Periscope lets users broadcast live videos across the globe
Once you go live, followers can join, comment and send you HEARTS
The more hearts you get, the higher they will reach across the screen.
Features
REPLAY
Periscope lets you replay the broadcast once it ends.
Replays can be broadcast with hearts and comments
They can also be deleted at any point in time
PRIVATE
Lets you choose whom you want to extend an invitation to
Allows you to customize an audience for your broadcasts
SHARE
Periscope broadcasts can be shared on Twitter by performing a light tap on the bird icon.
You can even tweet the link so followers can watch videos on the app
NOTIFY
Periscope helps by suggesting people you should follow using your Twitter network.
App#5- WhatsApp
---
Highlights
Powerful instant messaging service
Takes over text messages on mobile and sends them over Wi-FI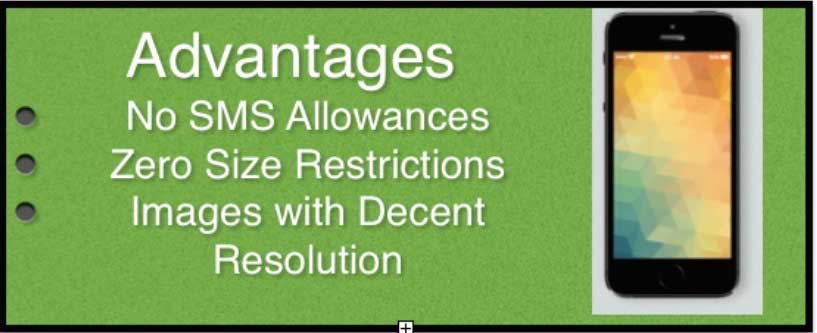 Some Other Advantages
Available for Android and Smartphones
Uses Phone's Internet Connection
Free for First Year/Charges of USD 0.99 per annum After That
Message and Call People
Switch from SMS to WhatsApp
Benefits for Users
Using WhatsApp means you can make free calls and messages over Wi-Fi, so no additional charges.
Multimedia to send, receive and make videos and voice messages
Means of sending photos and high-resolution images across
Free calls to people in other countries using the Internet connection
Group chats with connected people
WhatsApp Messages can also be received by the PC/laptop browser
No charges for international calls
No usernames, pins or passwords
24/7 connectivity
Quick connections with contacts
Offline messages
You can share location and contacts, change custom wallpaper and notification sounds, browse chat history and send messages to multiple contacts in one go.
App#6- Instagram
---
Highlights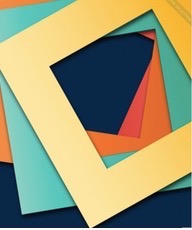 Best app for taking photos quickly
Allows users to add filters to images
Permits users to share images with the world
The Numbers: 300-400 million people all over the world use Instagram
You need not to limit yourself to snaps, as photos can be added to FB, Twitter, and Tumblr, just to name a few at the tap of a finger.
Advantages for Users
Capture and share all your special moments
Transform videos and photos into a specialized art
Follow others
Be followed
See new photos, videos from friends at once
You Can
Edit photos
Customize videos
Use custom-designed filters
Improve photos using as many as 10 tools
Follow others and share photos and videos on social networking/social media sites.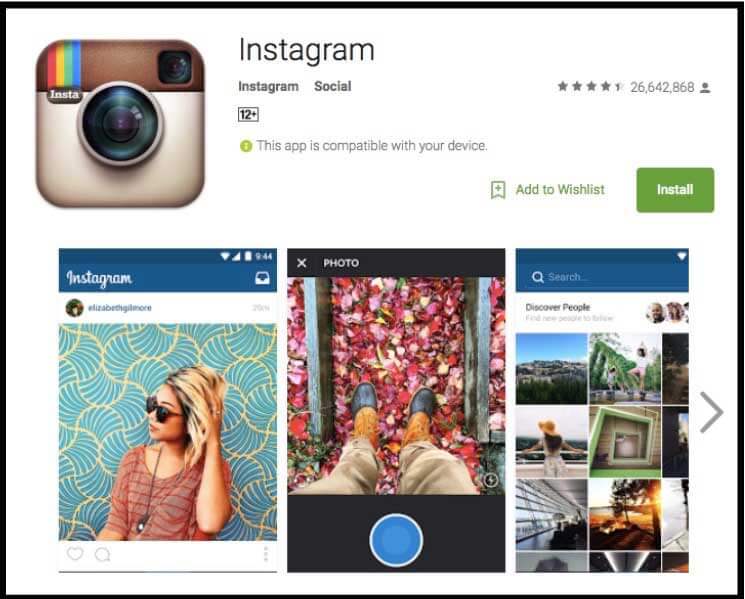 App#7- Snapseed
---
Highlights
Free photo editing app from Google
Lets users edit all types of photos and images
Lets you add special effects such as filters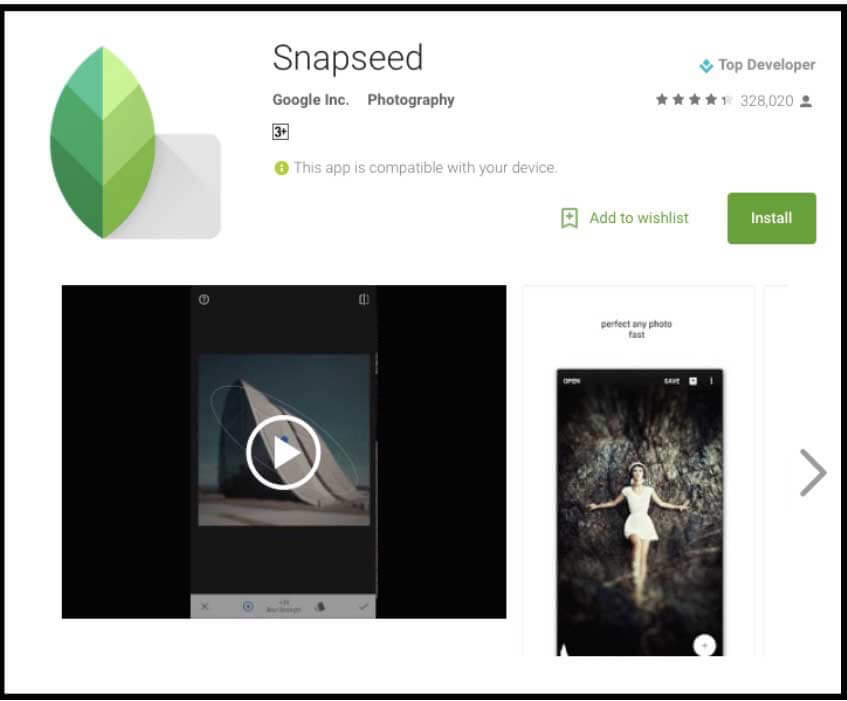 How does It work?
The tap of a finger lets you retouch, add, edit or re-edit photos and images.
Professional photo editing results in just a few minutes
Tools Used by App
RAW Develop, Tune Image, Details, Crop, Rotate, Transform, Brush, Selective Adjust, Healing, Vignette.
Decoding the TOOLS:
RAW Develop- Adjust white balance, shadows, and highlights in DNG RAW images
Tune Image- Create depth and vibrancy and adjust brightness, contrast, saturation and much more
Details- Sharpen or enhance images
Crop- Cut the picture to the required size
Brush- Apply effects to only certain regions of the image
Healing- Remove blemishes from the image
Vignette- Adjust image brightness and effects
Adding style through
Lens Blur
Glamour Glow
Tonal Contrast
HDR Scape
Drama
Grunge
Grainy Effect
Vintage
Retrolux
Noir
Black and White
Frames
App#8- Google PHOTOS
---
With so many photo apps on the scene, what makes Google Photos special? Well, consider that it provides unlimited free storage for photos and all your videos. Another big plus point is that it can get from the free android apps site and can be used across Android, iOS, and computers.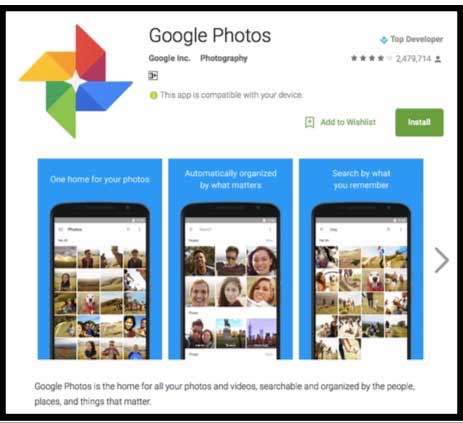 How to Use this App?
Basic editing tools are provided, along with a facility for photo and video storage.
You can use this app to organize photos and videos by people, things, and places- well-defined categories that can help you to remember and manage information well.
Searchable photos make it easy to locate the exact image of your choice
All your photos plus videos can be backed up automatically and saved as well as accessed from multiple devices
You can store unlimited amounts of videos and high-resolution photos in original size
You can use this device to save space on your smartphone or laptop
You can even create animated GIF images, collages, moving films, video clips, and much more from your photos
Editing the photos will allow you to apply filters, add or remove colors and make changes to the structure of the image
You can transform photos with a single click and use video editing tools to make the presentation better
You can also share photos from the app using just a link with anyone
Chromecast allows you to share your photos across a wide platform of people.
App #9- Google Maps
---
Highlights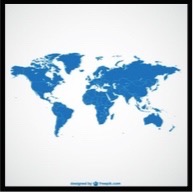 Best free mapping option
Transits directions
Provides live updates on traffic
Ensures voice-guided GPS navigation
Offers high-resolution street view images
Lets users get the photo of the venue/place's exterior and interior.
This is the most amazing app on the free android apps site for mapping and creating maps for personal or professional use. It makes navigation easier and quicker. You can get all the information you need at the click of a mouse. Go from one location to another in a matter of minutes. Check out the closest or easiest route by car or foot to any location across the world. Get the latest address, email, and phone number of any hotel, restaurant, pub, bar, shop, museum, gallery, or more.
Google Maps is an Android Application that makes life easier for everybody, from the office-goer to the web designer. Use this app to create attractively customized maps that can be shared across smartphones and multiple devices like computers and tablets. Edit and store maps for later use or even check out the location of a new restaurant or a movie theatre you are visiting for the first time.
Google Maps for Android phones and tablets as well as desktops and laptops make it easy to find all the areas/locations in town.
The app also lets you chart the shortest route from your present point to the place you want to reach, and it is easily available on every free android apps site.
The Benefits
Precise and detailed maps of 220 nations and areas
Voice-guided GPS for drivers/walkers/bikers
Transit directions and intricate maps for close to 15,000 cities
Life traffic conditions, incident reports, and automatic reroutes
Find the best route in minutes
Street view + indoor imagery for everything from a hotel to a museum
Tips for Using the App
Get a better location, more accurate directions!
Enhance Voice Navigation
Report wrong routes
App#10- Citymapper
---
Highlights
If you are arriving in a new city, the app you need is Citymapper- Bus, Tube, Rail.
Provides users with real-time information on public transport to cities across the globe
It helps users to plan the route using different transportation modes
Aids in handling and managing disruptions and cancellations
In Short: An Important App for City Bound Travelers
– NYT has called it the "best" app ever for travelers and tourists.
– This urban transit app is being reinvented with real-time data functionality
– The perfect way to get from one place to another in next to no time at all
Coverage Places/Areas/ Cities
The United States + Canada NY, SFO, LA, Washington, Chicago, Boston, Philadelphia, Toronto, Montreal, Vancouver
International London, Paris, Hong Kong, Singapore, Manchester, Birmingham, Lyon, Hamburg, Berlin, Brussels, Lisbon, Rndstad, Amsterdam, Madrid, Milan, Rome, Mexico City, Sao Paulo, Rndstad.
How to Use this App?
This cool free android apps apk is a multiple journey planner. It uses real-time data.
The app covers every mode of transport, including Subways, Metros, Buses, Cycles, Bikes, Trains, Trams, Trolleys, Ferries, Cabs, Car-Shares, and Walking routes.
Another important point is that this app respects your privacy and guarantees user anonymity.
Integration and partnerships for the App include Twitter, Yelp, Uber, and Foursquare.
You can access the transit map and also receive status alerts through this app.
You can share your location using SMS, WhatsApp, Email or Twitter, or any other social networking site with a special feature of the app called "Meet Me Somewhere."
Weather updates for routes and destinations are also there.
You can even calculate the calories you will burn while walking/running.
Conclusion- Try an App Today for a Better Tomorrow
Apps are the perfect way to stay connected with the world, even if you are offline. Check out how easy it is for these Latest Free Android apps apk to notify you and access contact information at the click of a button or a mouse. From appointment scheduling to automatic video recording, these apps are available on free android apps site, and it uses advanced technology to make life simpler. Many of these apps come equipped with embedded QR code scanners and free chatting facilities. What makes these apps an all-time favorite is their unique combination of benefits and payoffs. So, download these apps for android phones today and watch technology solve all your problems in one single shot. Make life simpler. Opt for these amazing Latest Free Android apps apk and use them to find a location, contact your friends or connect with people.
Recommended Article
This has been a guide to the Top 10 Free Android apps apk of All Time and how they work. To learn & try these new apps for Android phones through this article. These are the following external link related to the free android apps apk.