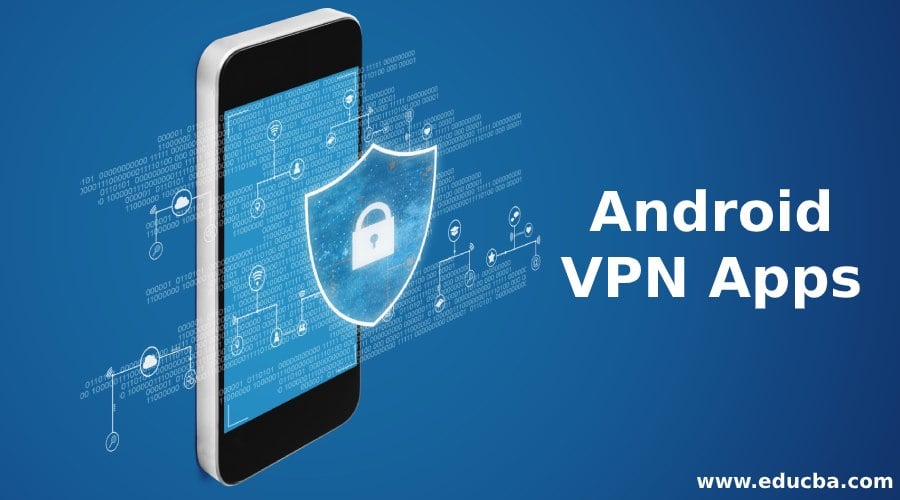 Introduction to Android VPN Apps
A friend of mine recently sent a trending joke on Whatsapp. Let me share it with you so that we can have a mighty laugh together.
Host: When guests visit your home, you should be a good host and ask, "What would you like to have?
Tea?
ColdDrink?
Coffee?
Guest: "Wi-Fi Password!"
Though not very intellectual, the joke provoked a thought in my mind and kept the ball rolling, which brought me to this article.
It has become a common trend to use wifi connection systems wherever we go, considering the data package from our mobile network keeps on charging for every KB used. The limited package recharge often limits are mobile internet usage for places where free internet is not available. Otherwise, while at home, college, office, or public places, we tend to access the free internet usage available through wifi connection available at these places.
However, the question that nags me is how safe is these public wifi connections, taking into account that a large number of us do not even bother to log out from our personal email accounts when not using or store the passwords of our bank and go for an easy transaction on the go with the available free internet. So how secure is your mobile against thriving cheating ideas?
Online Security today is a major issue that each and everyone is up against. Internet usage is on the rise even in the most remote part of the world thus, it is advisable to secure your phone than censoring yourself while utilizing the public networks.
Hackers and third-party snoopers can easily access your IMs, e-mails, and financial transactions without secure network access. Moreover, with the government today acting as a watchdog for what we read and see, it is imperative for us to have a security measure entailed to ensure our freedom is not curbed. Often workplaces restrict our usage of social networking websites during work hours. Our answer to all this infringement is an Android VPN App.
VPN (Virtual Private Networks) is a security solution for all your complex and simple privacy issues. An Android VPN app would allow you to access the internet securely while streaming content online, improving internet speed. Before buying an Android VPN app for your phone, it is best to consider the following performance measures to ensure that you receive the worth of your money.
Software quality
Android VPN app service speed
IP addresses & servers
Customer service
Price
List of Top 17 Android VPN Apps
Given below are the top 17 Android VPN Apps:
1. VyprVPN
A service provided by Golden Frog, android VyprVPN is the most trusted online security service in the market. VyprVPN, an internet privacy group, has been on the market since 1994, providing excellent services with an impeccable record, and it enjoys the trust of its customers. VyprVPN does not depend on third network parties and runs smoothly on its own networks. The company vouches for the safety of your data and keeps a log of your usage for only 30 days. The company has 50 server locations around the world and has its own encryption software called Chameleon, thus providing a faster service than its competitors. Encryption of Vypr is quite secure and is complex at 256-bit OpenVPN.
Vypr is extremely user-friendly and just requires a tap connect to find a local server, preferably the best and also allows you the opportunity to select a particular country. The app can be configured automatically and can be used according to user preferences, thus making it perfectly suitable for a public Wi-Fi connection.
A 30-day trial offer with a 500 MB data limit is available for Android users however it is advisable to purchase the Pro account at $15 per month or $100 annually or the Premier account at $20 per month or $120 annually which allows you to enjoy a range of other services offered by the app.
2. F-Secure Freedom VPN
This Android app is a beauty par excellence as it is a great combination of a great interface with user-friendly methods. It is a great experience even for the less technically inclined people. The features that it provides are unlimited bandwidth, complete anonymity, online privacy, free virus protection, Wi-Fi security, the ability to remove Geo-blocks, and no worries of being tracked.
The F-Secure provider Finnish does not log your data and allows you to create an account without registering. However, the only disappointment it entails is that it does not allow BitTorrent usage. The app is available for a free trial for a week, and its monthly subscription rate starts at $2.99.
3. Express VPN
Express VPN, by far is the best one I have used. And though it ranks third on my list, it stands quite high in terms of its user-friendliness, speed, and service. Starting at the rate of $8.32 per month, Express VPN allows you to enjoy IP addresses of 100+ locations in 78 countries of the world. ExpressVPN users enjoy military-grade 256-bit encryption, in the process allowing geo-restricted content virtually from any part of the world.
Putting it more simply, Express VPN allows you to access all the social networking websites such as Twitter, Facebook, Youtube on all the Android-based devices, and it is a great boon for a country like China where such websites have been blocked. It is not only Android users who are at a great benefit; Express VPN also provides a great support mechanism for OS like Mac/Windows/iOS apps. Manual support for devices like Wi-Fi routers, AppleTVs, and gaming consoles is also available.
Express VPN guarantees no logging of traffic data or browsing activity and provides 24X7 support mechanisms, ensuring a great user experience. You can test their claim by availing of their 24-hour free service or 30-day money-back guarantee scheme.
4. Fast Secure VPN
Though Fast Secure is a little outdated, it gets a place in the list because of the simple interface that makes it a great use without much difficulty. It has some great features to boast of, such as unlimited bandwidth and various servers across the globe to choose from. The app's sore point is it's a great many features are locked for the free trial and requires you to buy a package before you can access its total entity. Fast Secure is a great app for those who want to overcome regional restrictions, for people who expect more than that should invest in a good android VPN.
5. Flash VPN
You might consider me to be biased in choosing Android VPN apps for this list, considering there are a great many apps in the market as compared to Flash. However, the reason to put Flash in this list so early primarily is that it is the only android VPN app that is available for free. The app works well for those who want to enjoy some basic features like fast bandwidth, privacy protection, unblocking geo-locked websites, and no limitation on the connection time. It offers three servers located in Japan, the US, and the UK. I think this app is worth trying for all those who want a free Android VPN.
6. Hideninja VPN
It's better to talk about its features first. Hideninja VPN lets you enjoy WiFi, a secure hotspot, ability to bypass firewalls and access websites and apps from all around the world. The app gives you the best privacy protection as it encrypts all the incoming and outgoing traffic, thus making it even impossible for online advertisers to track you.
The app has a very basic pay structure, and its free version allows you to enjoy a great many features like accessing some of its servers and unlimited bandwidth. The interface is simple and easy, and our final verdict it's a good app worth trying.
7. TunnelBear VPN
Suppose you are still a child at heart than you will love the cute teddy bear tunneling to give you information about your android VPN app usage. The feature list though not very exhaustive is neat and very straightforward. It allows you to access secure public WiFi, geo-blocked websites and protects your information from ad marketers. The free version of the app lets you enjoy 500 MB of data, and that is pretty much enough for your basic surfing and chatting needs.
8. VPN Master
The Android VPN app Master is based on an OpenVPN structure and therefore has all the regular features that a VPN would usually boast of. Noteworthy among them are stable offerings, high speeds, and 99% up-time. I think a thumb down factor for this android VPN app is their rule of no downloads from any P2P services and BitTorrent. Violation of this rule gets your account blocked.
9. SurfEasy VPN
Good-looking interfaces are rare and SurfEasy is a rare combination of good looks and simplicity of use ensuring a great overall experience for the user. SurfEasy lets you know your original location and the location of the IP address you will be using at the beginning of your usage. The app is available in a free version and referral of this app allows you to earn more bandwidth.
10. Hotspot Shield VPN
I prefer straightforwardness and kudos to Hotspot for being so upfront about its pricing. No wonder it is the most downloaded app on Google Play Store. The app is available for free, however, purchases have to be made to unlock all the features. The worth mentioning feature is the Smart Protection which protects your privacy by connecting you to the nearest android VPN app on your network.
11. OpenVPN Connect
Showing a candy to woo prospective users is a common marketing technique however OpenVPN refrains from such techniques. It is truly a free Android VPN app and is packed with certain features which would require some in-depth knowledge of the same field. Things like importing .ovpn profiles and other advanced things can be done on this app. However, OpenVPN requires you to create your own server before you can use this android VPN application.
12. OpenVPN for Android
OpenVPN Connect and OpenVPN are almost the same in function considering both are from the same root. Android VPN app OpenVPN though is a simpler version than the above is more user-friendly. Both the apps are free thus trial and error in its users do not cost much but new learning.
13. SuperVPN
It is popular and its popularity rises from it being completely free with all the features that one would like to enjoy. There is no registration required for its usage as well as no root access. SuperVPN is available for 20 days after that the app is available for use in 60 minutes sessions. Inconvenience did I hear? It's free after all.
14. Pure VPN
Offers a host of great features like fast and secure VPN connection, encrypted and secured online browsing, defense of the ISP throttling, ability to mask your IP address with one from Pure VPN and anonymous browsing.
The free version is available with a bandwidth of 2GB and unlimited bandwidth can be enjoyed with a paid package. You are also allowed the choice between UDP and TCP ports.
15. Finch VPN
Finch has an interface that is a splash of Holo, making it an extremely easy and pleasing experience to use. The Finch VPN has a lot of pricing issues considering the pro android VPN service users enjoy 25GB of bandwidth and the Premier users unlimited access to the paid android VPN service server. A free version is available for basic security and has no data restrictions.
16. Speed VPN
Speed is an app that is a small firecracker packed with all the great features. A completely free to use app Speed VPN has a simple interface. Each user session lasts for 60 minutes however it can be extended and reconnected. However, this app is best for low bandwidth activities and at the end of the day beggars cannot be choosers.
17. Tigervpns
Tigervpns allows you 500 MB of free usage every month. Its paid packages are confusing but once you can find the best plan for yourself it's a "one click" solution for all your issues as the app claims.
Apps usage is a personal choice of one and is customized according to usage and the smartphone you are using. So, happy for selecting!
Recommended Articles
This is a guide to Android VPN Apps. Here we discuss the introduction and list of top 17 android VPN apps respectively. You can also go through our other suggested articles to learn more –