Updated April 18, 2023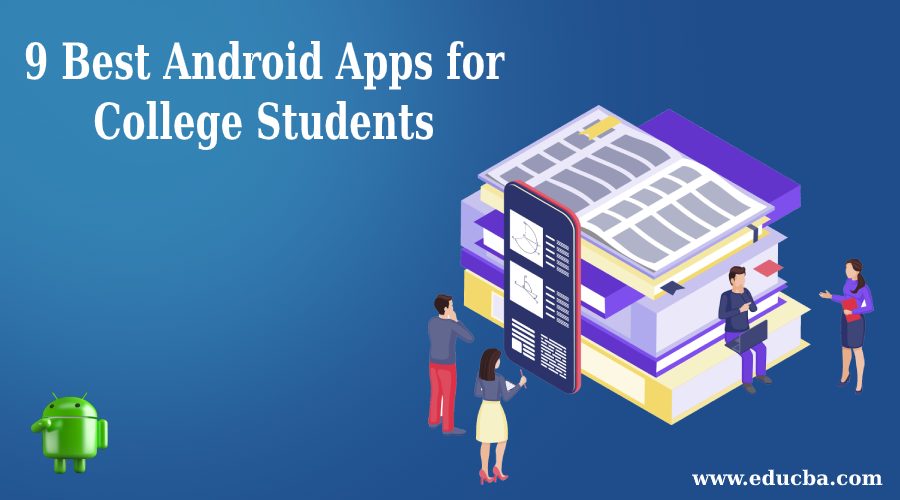 Introduction to Android Apps for College Students
With the advent of the Android operating system, lives have become smoother and, to a great extent, comfortable. You can get the latest Android apps for almost every need today.
Whether for measuring your calorie burns or performing your banking activities and many others, you can simply manage everything on your fingertips using the Android application on your smartphone. As people are relying more and more on the operating system, more and more Android applications are coming up for various activities. There are various cool apps for Android for students to help them in their hectic life.
Here are mentioned such best Android apps for students that are now being used by many individuals in their teenage life and beyond.
Android Apps for Every Study College
Following are the different Android apps for every study college:
1. Tasker
If you have a habit of forgetting things, Tasker is the absolute application for you. It acts like a reminder for you or as an automated tool that acts as per your environment. It can sense your environment and can respond according to that. Just feed the actions that you wish to do in a particular environment, and then it automatically does everything.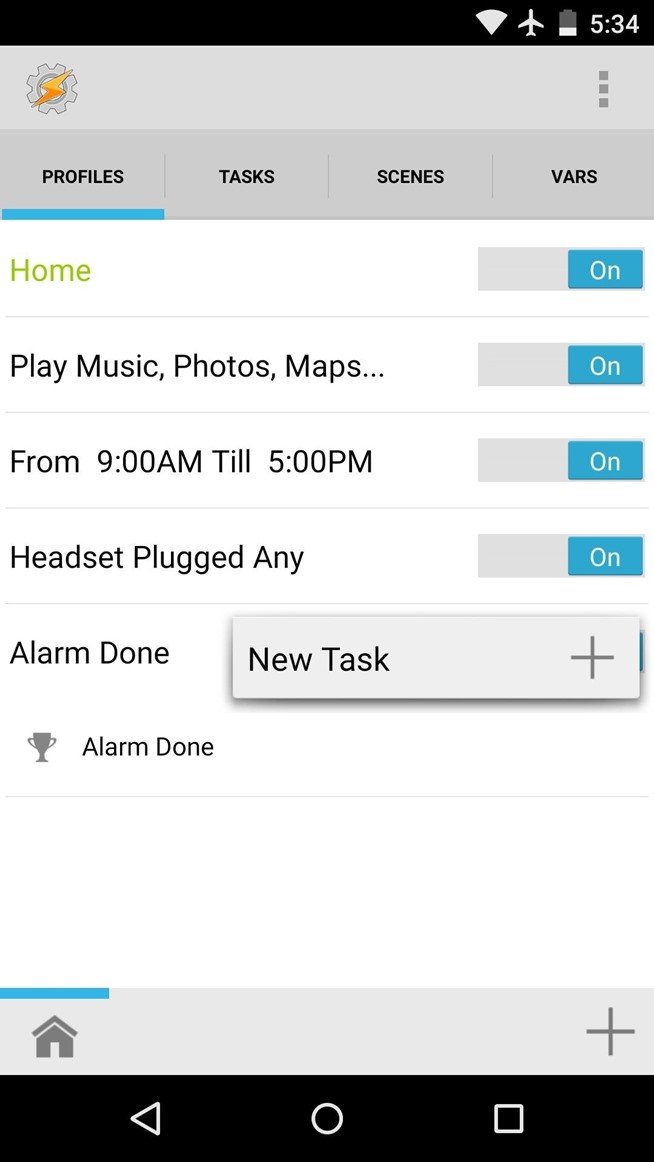 Image source: Google Play Store
For example, if you are at the library and have forgotten to put your phone on silent, the application Tasker will do so for you. Similarly, if you are at the gym and your gym has Wi-Fi, set the application so that as you enter the gym, the Wi-Fi of your phone will be switched on.
The application seems and sounds like a miracle of intelligence and is fun to operate. But yes, if you can use it properly, many of your troubles can easily be solved. You can take this application as a friend who always saves you from such embarrassing situations that you may face at different places due to your smartphone.
2. Mint
If you are a student that does not mean that you do not have finances to manage. Teenagers are said to be more alert and active in case of keeping track of money. They have a limited amount of money and many activities to manage. Every month you may have a friend's birthday, and you may need money for your projects or other personal uses. Whatever the case, you are expected by your parents to manage everything with the pocket money that has been provided to you.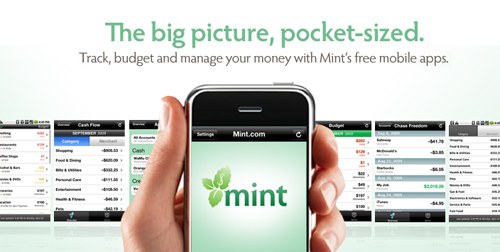 Image source: Google Play Store
This is where the application Mint can help you. It can work as your accountant and keep track of your financial activities. It enables you to maintain a budget of what is your pocket money and the expenses you need to manage in that amount of money. Several students who have been using the Mint application have also claimed that it was due to Mint that they could save some amount even after spending on various things.
If you are concerned about the safety and protection of all your financial details, then you should know that Mint comes with password protection. As a result, no one can peep into your budget planning without your permission.
3. Studious
This is another important part of the best Android apps for college students. Many times this must have happened to you that you must have forgotten to complete your assignments, and at the last moment, you hurry to finish them somehow. Now you have a personal device reminding you about your pending assignments and approaching exam dates.
Just feed the dates of your assignment submission and your exams and the application will provide you alerts a few days before the deadline. What else do you need to make your life comfortable when you have this application to remember things about your assignments and exams?
If you think the application just reminds you about your assignments and examination dates, hold on a bit. It also offers you a number of other features that you must have noticed in the Android application Tasker.
If you forget to keep your phone silent before entering the class, the application will do it for you. All you need to do is feed in the location of your class in the application and activate the reminder of putting the phone on silent each time. So, the next time you forget to keep your phone silent in your class you do not have to worry about the sudden ring of your phone, as the application Studious must always put your phone in silent as you enter the class door.
4. SlideShare
Today maximum college study materials do come in the form of presentations. This particular form is easy to understand and also to maintain. To make this even easier for you to study all these materials well, there is an Android application known as SlideShare.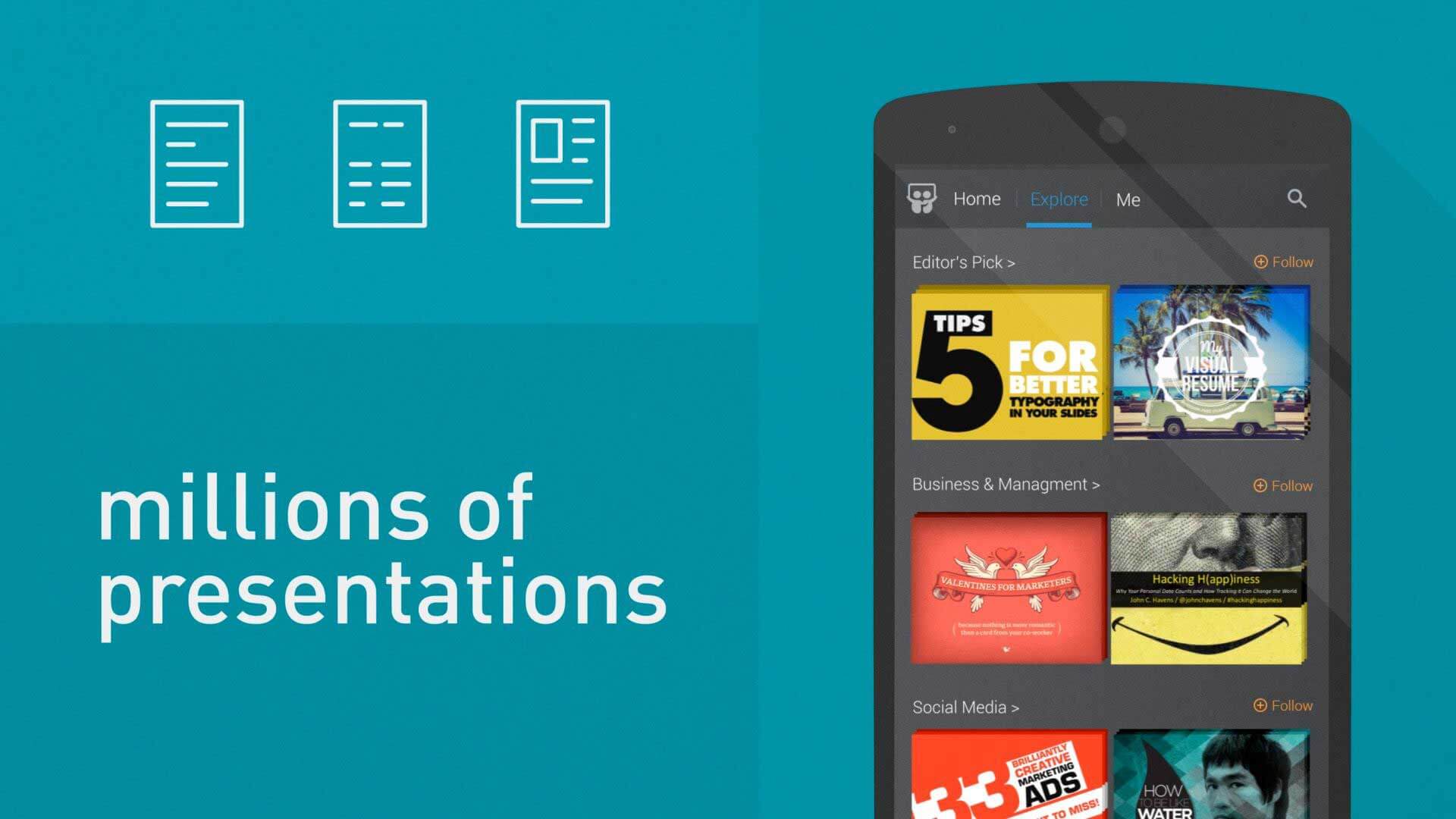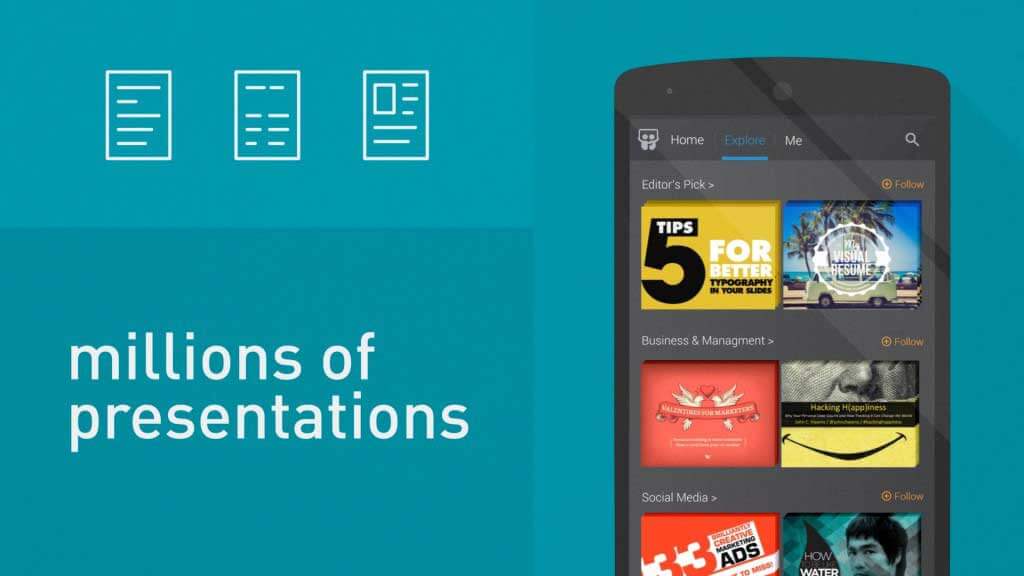 Image source: Google Play Store
SlideShare was firstly a presentation hosting platform now taken over by the social site LinkedIn. Also, after this merger, SlideShare came up with an Android app that can be operated on your smartphone. You can look at your presentations now, anytime, and anywhere simply with the help of this particular application.
The only thing that you will not get in this application is the facility of creating new files or presentations. This is mainly because maybe the application has been developed for the students to go through and study their study materials and presentations.
But you can not only open your presentation in this application but also view the content and share it with your other friends who need it. Also, you can save the presentation on your device through this application so that you can also study in offline mode.
5. Wolfram Alpha
The maximum number of students have forgotten today to refer to the dictionary or encyclopedia to search for the things they do not know. A very easy way that students today consider is by searching for information on the Google. But your search for information now can be easier with the Android apps WolframAlpha. It is a compilation of information and formulas about various topics.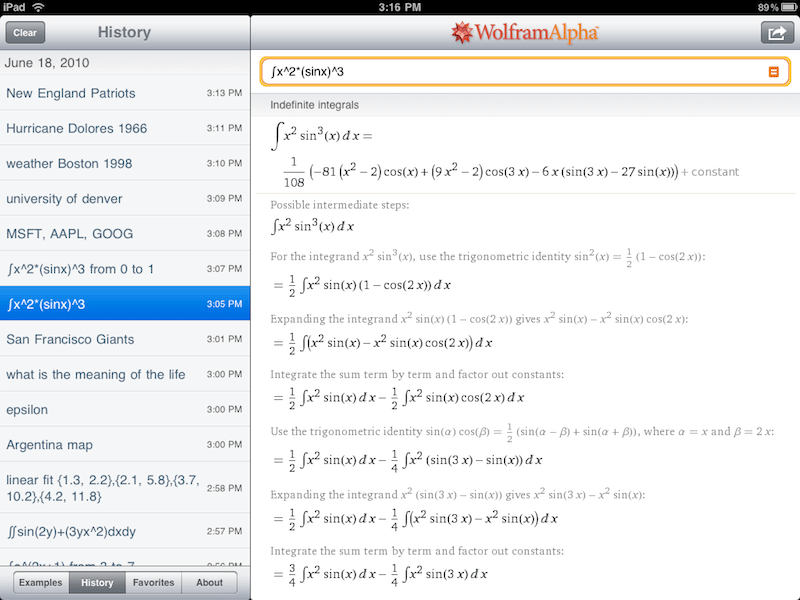 Image source: Google Play Store
The application has solid information about a particular topic by combining information from different data sources.
For example, if you wish to know about the topic 'A', then you may get several descriptions about the topic in Google. But the application WolframAlpha combines various descriptions from different sources and provides you with a compact description.
When you are searching in Google, you may get a number of points and links that you need clarification on. Suppose you are in search of a reliable application where you can easily get information about different topics from astrophysics to social statistics and many others. In that case, WolframAlpha should be the exact name. You can install the application on your Android device, and this will be like a companion for you on which you can rely and search for any information you want about any topic.
6. Calcu
Many people consider the applications of iOS to be good-looking and to have variations in comparison to the Android applications. But looking at the Android app Calcu, you may wish to have a second thought about it.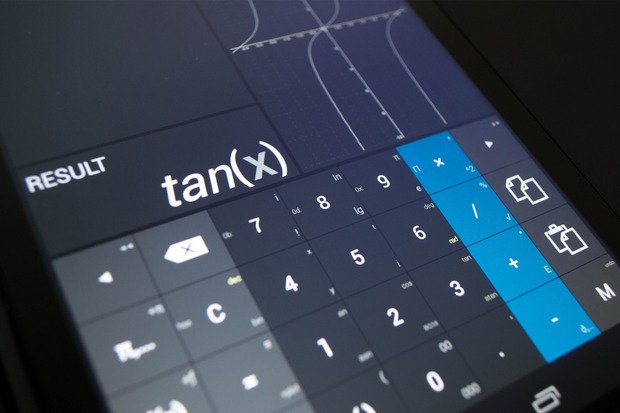 Image source: Google Play Store
Calcu can be a perfect example of an Android application that is beautiful to look at and good at functions. If you are a student, then having this application on your smartphone is not just a need, but also it is a great support for you many times. Now you may be thinking that smartphones already have a calculator, so what is the need for this application?
So, to answer this question, there are a number of features of Calcu that can be known.
The application is small in size and also is simple and sleek in design. Thus, you do not have to put much strain on your head to understand the working of the application.
Secondly, unlike your mobile calculator, the application Calcu has both normal calculator functions and also the functions of a scientific calculator.
Also, one of the most important features of the application is that it can store your calculation history, so you may require it in the near future.
7. Sunrise
Similar to the calculator, you also have a calendar on your smartphone, but still, there are a number of applications available for calendars in the Google Play store. One such calendar application that is actually developed for students is Sunrise.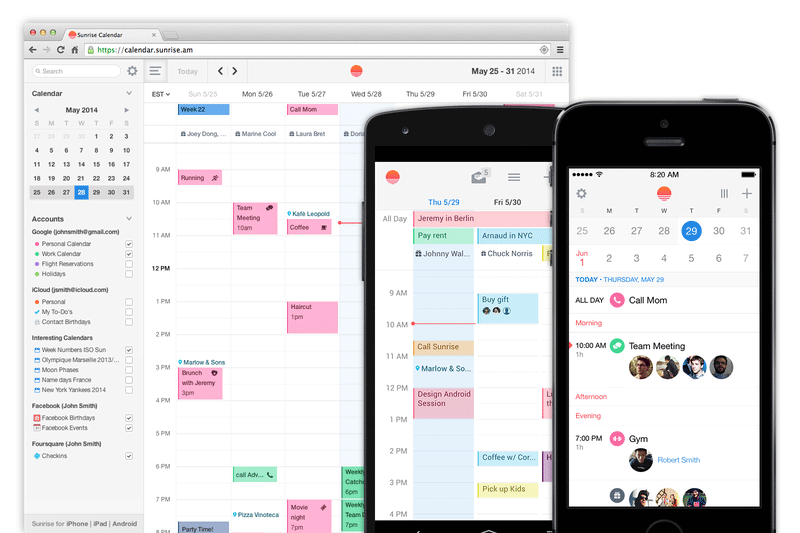 Image source: Google Play Store
This particular application is much different than any other calendar application for Android. You will get a number of features in this application that you may not get in any other Android calendar application. Along with a clean interface, the application offers you a number of such features that can be helpful to students in many ways.
The calendar application Sunrise is integrated with social services like Facebook and LinkedIn for keeping a note of various events. It also offers other features besides reminding you and offering you alerts about various events.
You can decorate your smartphone with the home screen widget of the application.
You can use the application with the same features on your desktop if you cannot use it on your smartphone.
8. IFTTT
IFTTT stands for the day-to-day term that you use, 'If this then that'. The Android application IFTTT lets you establish such connections between two things that you do not have to get troubled out of various situations.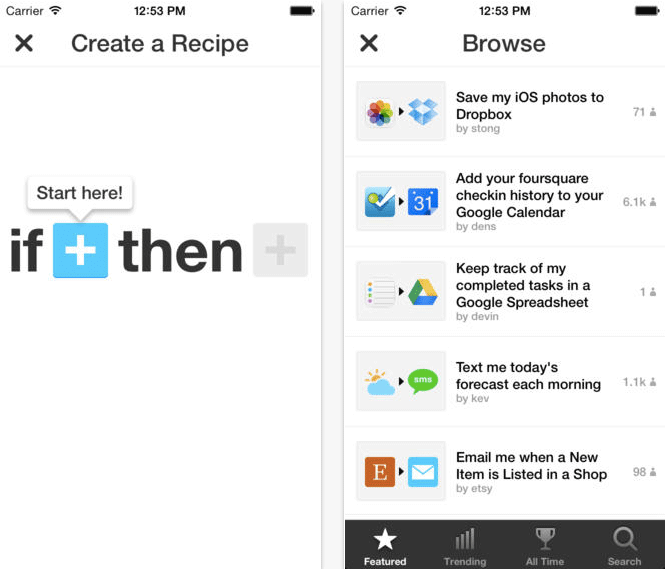 Image source: Google Play Store
All you need to do is to feed the application the required commands, and the application will start working automatically. Thus, you do not have to face any type of issue in various situations.
For example, if you know it will rain and the network will be down, feed this command into your IFTTT. In this way, whenever it is about to rain, or there is a prediction for rain, the application will alert you about the coming rain so that you can send all your important emails a few hours before to avoid bad network conditions.
Similarly, if you have fed in the IFTTT applications about automatically uploading your images from a particular folder on social network, then it will do so as you click an image and save it in the said folder.
Thus, you can manage your life efficiently using the IFTTT application.
9. Evernote
Evernote is one of the very well-known Android applications that is being used by a number of users now. This is an application that allows you to perform a huge number of features on your smartphone. It helps you take pictures, take notes, and many other tasks easily. As a result, you do not frequently have to search for all these tools on your smartphone.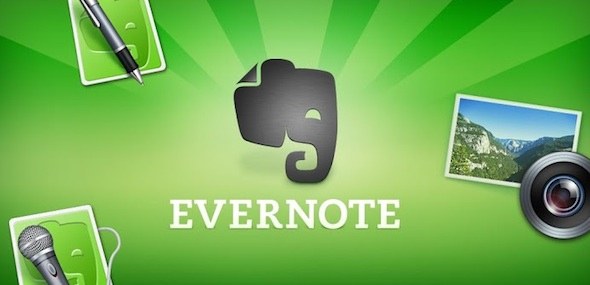 Image source: Google Play Store
It has a feature where you can take notes in your handwriting. In addition, you can have a combination of both your handwriting and typing. Also, you can add charts and other diagrams here.
Every now and then there are good high numbers of Android applications that are being developed. If you wish to know about the best apps for Android phones for students then the above-mentioned applications can suffice. Apart from these, many other Android apps are available in the Google Play Store that students can use. These applications include Scribd, CliffsNotes, Mathway, EasyBib, SelfControl, and many others.
Recommended Articles
This is our guide to Android Apps for College Students. Here we discuss the basic concept, with 9 piece of information on apps for students that proves to be helpful. You can also go through our other suggested articles to learn more –