Updated May 15, 2023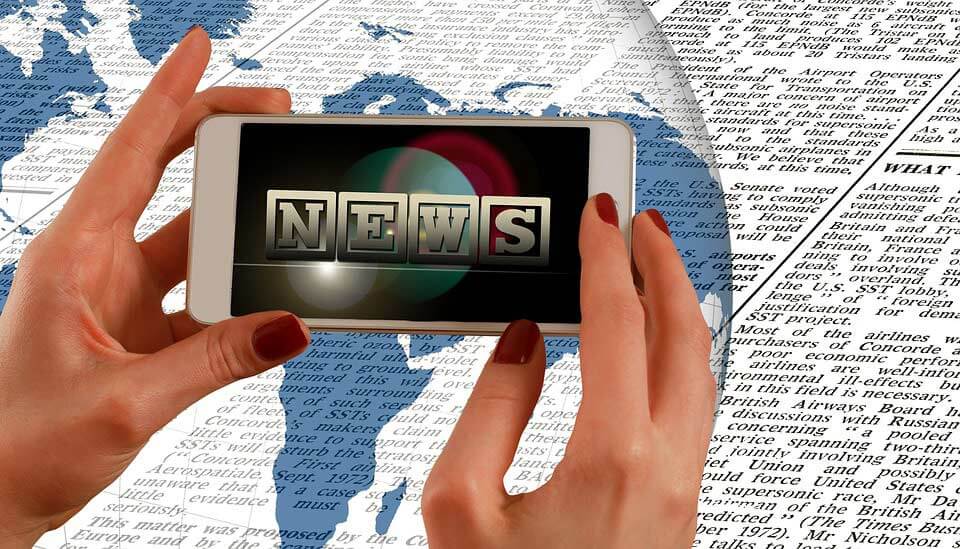 Management of PR and Corporate Communications Strategy
Van Riel defines the corporate communications strategy as "an instrument of management by means of which all consciously used forms of internal and external communication are harmonized as effectively and efficiently as possible to create a favorable basis for relationships with groups upon which the company is dependent." It involves corporate designing, advertisements, new means of internal communication, establishing investor relations, and different public affairs activities. Retaining, maintaining, and protecting the company's reputation became part of the corporate communications strategy and public relations process.
Let us study much more about Corporate Communications Strategy in detail:
Managers recognize that stakeholders' perceptions of products and services influence a company's reputation. This belief gained momentum due to recent corporate crises, globalization, and financial challenges faced worldwide.
Until the 1970s, it was not allowed for a corporate communications strategy to be a different field. It was called Public relations for formulating effective communication with the stakeholders, especially with the press.
The situation changed when stakeholders sought more information, and communication went beyond traditional PR. The concept of corporate communications strategy emerged, with the critical task of how the organization presents itself to key stakeholders. Is corporate communications strategy separate from PR or part of it? It depends on how the company relates to the public. Some aspects operate in PR, focused on media, while others use corporate communications for employee, investor, and government relations.
But in many companies, PR is also related to the dealings with the other groups or stakeholders, like developing effective means of communication with the employees, dealing with public affairs, or functioning as financial PR for the media contacts to generate an influence over the investment community.
PR's role varies based on the company's criteria for effective communication with stakeholders, including corporate social responsibility, crisis communication, and change management. The role of a corporate communicator also depends on the company's mode of communication. Combining marketing and PR under one umbrella has been considered but may not always be practical or feasible.
Both disciplines, while distinct, need to balance and work together within the framework of corporate communications strategy. This holistic approach, customer-oriented and leveraging various disciplines, lies at the core of marketing and public relations.
Three main factors influence corporate communication and public relations management:
Environment and market-driven factors
Communication-based factors
Internal organizational changes.
Environment and Market-driven Factors
Today's organizations are experiencing an increased demand to fulfill their corporate social responsibility and maintain transparency regarding their operations.
Organizations adopt different measures to integrate marketing and Public relations to build transparency, meet social expectations, and present themselves as trustworthy institutions. Through this method, they formalized all the communication modes and adopted uniformity in the system.
Corporate Communications Strategy-based Factors
In today's environment, organizations face challenges in getting heard and making their presence felt amidst stiff competition. On average, a person receives around 14000 messages in a day.
The integration of the corporate communications strategy can make its way through the clutter of messages and have the company's message or brand reach its audience.
Retaining consistency in messages can help organizations look at the stakeholders reasonably well. Organizations consistently protect their image by aligning and controlling their communication campaigns.
Organizing Change
There is a need for companies to use communication to position the company strategically. Since 1990, organizations have also prioritized the idea of "corporate identity," "corporate reputation," or "corporate branding," emphasizing the importance of positioning and linking communication to the organization's corporate strategy.
Through the efficient use of time management and by reducing costs, companies have been able to build and improve the quality of their communication system.
The 1980s saw many restructuring trends, which caused many organizations to reframe their communicative areas like advertising, media relations, sales promotion, and publicity.
This restructuring brings different communication disciplines for better integration and working practices that proved productive, cost-effective, and yielded many beneficial results.
Public relations campaigns initiated in different stages set the pace for Corporate Communications strategy, which ensures the effective utilization of Public Relations and Corporate Communications strategy skills:
Setting up the PR Campaign Objectives
Find the potential audiences
Formulating PR and Corporate Communications strategy and tactics
Practical implementation of the campaign
1. Setting up the PR and Corporate Communications Strategy Objectives
For effective communication, it is imperative to place the objectives on what the company is attempting to achieve based on the SMART principles (Specific Measurable Attainable Results-centered Realistic Time-bound).
Setting goals has many benefits, as it allows stakeholders to understand and comprehend what is expected and planned. It also helps to calculate and analyze the required resources and when and how it could help improve communication between the participants and achieve results.
A widely held myth was that measuring public relations is impossible. Therefore, it is impossible to scrutinize its performance and budget, but now any PR activity can achieve measurable objectives as its value is enhanced.
Recommended Courses
Training on Function Point Analysis
Online Training on Project Schedule Management
Establish the Goals
Create deliverable goals that stakeholders can use to understand the company's position, ideologies, and in which direction the company is moving. Though plans are difficult to be measured, it is possible to measure the objectives in quantified terms. For instance, the company says I aim to increase the profit by ten percent next year. Here the company's aim is being directed. Objects are goals that we can achieve by fulfilling the set objectives.
Further, these goals are of three types:
Reputation Management: Form the public relations goals to improve the company's image in the eyes of the stakeholders and make all the efforts to improve the organization's opinion.
Relationship Management: Form strategies on how an organization establishes relations with its shareholders through communication channels.
Task Management Goals: It is concerned with achieving the set tasks
Many public relations practitioners express satisfaction in showcasing their intentions, as it allows them to rationalize their outcomes. But there are situations when they cannot prove their value and what they have contributed, and the result is they have to face the scrutiny of senior management.
But displaying measurable targets has helped them present their efforts, frame
future campaigns, and bring positive benefits. Setting the result objectives enabled them to specify the results and then measure whether they were achievable.
However, to plan it, professional judgment is implied to decide on different communication activities or processes to get at the result.
2. Find the Potential Audience
Before the start of any campaign, the priority is to find the audience the company aims to reach and which public strategies and tactics are the target. But how could they do it? It is through intense market research and survey.
Many media outlets publicize the readers' interests, income, and other demographics to attract advertisers, so it is best to look at the different advertisements that would guide the audience they are seeking.
Study the Market Needs
Many companies research to find the target audience's needs, tastes, and preferences. And then, by using this study as a base, constructive plans are formulated.
Public relationship management entails forming relationships with reputed spokespeople, holding different events, giving gifts with product samples, creating websites, and performing several other activities to meet market needs.
There are many more ways to understand the audience and know what they want.
Create the Memorable Campaigns
Campaigns are simple with unique slogans that conjure the targeted audiences and make them memorable. The taglines or logos designs must resonate with the people and give them the feeling of closeness and what the company stands for.
Many leading companies create such beautiful and lucrative advertisements that we remember even though the ads have stopped running.
Finding the Trusted Influencer
Companies partner with the agents, people, or companies the target communities trust. An influencer is someone who leverages the communication process to build the reputation and status of an organization.
But a generally assumed influencer is not someone who reaches as many people as possible through exerting his influence or power but reaches the right people through his social networking and the best communication. It is essential to have the endorsement of experts if you want your foothold in the market.
3. Set up PR and Corporate Communications Strategy and Tactics
Make Assessments
An initial step lies in analyzing the past year's performance. If the businesses have achieved media attention previously, assessing that outcome along with all achievements is best.
Find out different angles and pitches that have already worked perfectly well in the past, resulting in coverage. Next, companies can use their objectives as a foundation to develop and shape the key media message, ensuring that what they want to say and achieve is reflected.
Your message will become the backbone of how you communicate during the year. Next, find out what different kinds of tools and tactics you would be requiring and create the same as:
Set a new releases calendar to plan the news releases you would like to issue this year.
Build a database: Create a database of reporters or other media personnel. The list should contain the contact details of the publications and journalists and organize as per the priority and how valuable each is.
Present Case Studies: The case studies are desirable as they provide many real work examples of the different benefits of products or services.
Participate In The Industry webinars or Panel Discussions: When planning, make PR arrangements to make available for yourself as a keynote speaker or a panel discussion member. The value you get in entering into these engagements would be a great idea, particularly for business growth. However, it also requires vigilant planning as the speaking opportunities finalize months in advance.
Social Media and Blog: Create a plan for socializing and make yourself available on social media. Also, reach out to blogs like Technorati. Your presence in the blogosphere can help you perceive yourself as a thought leader. Besides, sharing a video of a company's product or service is a great way to advance.
4. Implementing Corporate Communications Strategy Campaign
In public relations, this stage is considered enjoyable and demands significant skill. Thus, they formulate an action plan to ensure that implementation is smooth.
There is a public relations manager to devise a plan specifying the complete schedule, different areas of responsibility, details of the media contacts, and calendar of events. Then, distributes it among committee members, executive managers, business group managers, and public relations members.
Formation of the Hierarchal Structure for Organizing Communications
The different departments' coordination and decision-making occur between Public relations and other communication disciplines. These disciplines come in use separately or as own for public relations or marketing purposes from a holistic or corporate perspective.
Many organizations have therefore promoted their corporate communicators or PR managers to higher positions. These higher positions in the organization's hierarchy enable the Managers to coordinate the communication strategies strategically and orderly.
Furthermore, they achieve this by structuring the tasks to evenly distribute them across departments and ensuring proper coordination and structuring into essential functions.
These structures get horizontal, allowing companies to respond to situational crises immediately, establish control, and ensure they send messages regularly through different communication channels.
Here the role of multifunctional teams comes, which helps coordinate and integrate the work of different communication disciplines.
Use of The Tools
Organizations also use many tools to document their work through different disciplines and departments. These tools, namely flow charts, process maps, and checklists, are commonly used to achieve this purpose.
These documents develop understanding among communication practitioners through the integration process, making the organization less dependent.
It would also allow communication practitioners to standardize their process against other companies reducing cycle time.
Forming of Corporate Communications Strategy Guidelines
A final mechanism of integration includes using the corporate communications strategy guidelines. These guidelines regulate the work process, maintain integrity and discipline, and are more design-oriented, like what colors to use, etc.
Many organizations have a style book with specific design regulations and core values for corporate identity. Also, they may even conduct workshops to familiarize the practitioners with the work practices.
Corporate management has brought a more profound perspective for managing corporate communications strategy.
Many companies have integrated different corporate communications strategy activities in one single department for better management and with a focus on brand positioning and sustaining reputation.
They formulate market-driven activities based on simple themes and concepts that reach the stakeholders through the support of their internal teams while they coordinate and manage the teams.
The themed-based approach and the regular measurement and assessment help the companies to re-initiate their steps to achieve more worthwhile goals.
Recommended Articles
Here are some articles that will help you get more details about the Corporate Communications strategy, so just go through the link.